Kawaguchi's message
We must move away from a psyche of fear towards greater openness and pragmatism in dealing with our neighbours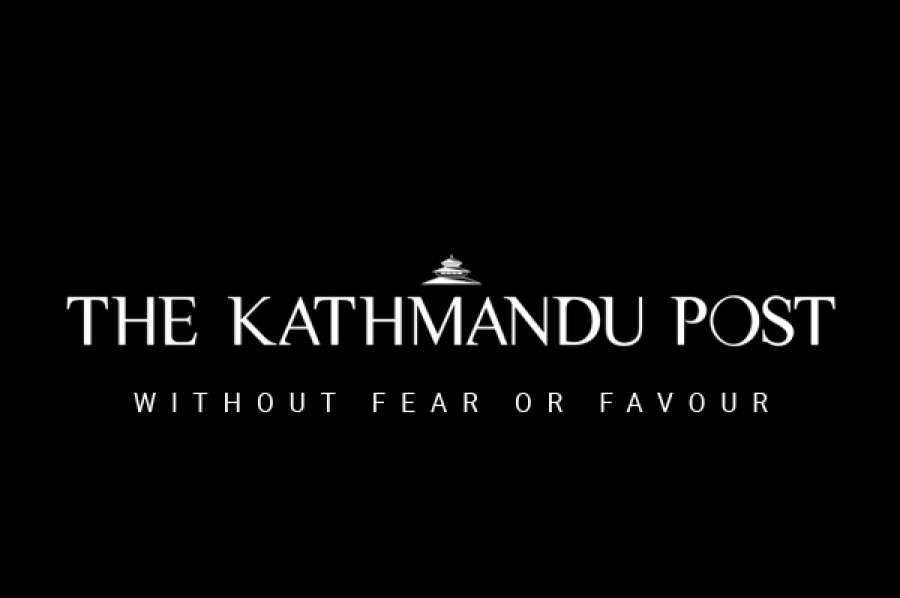 bookmark
Published at : July 27, 2014
Updated at : July 27, 2014 08:30
I am struck by a few observations made by Japanese Obaku Zen monk Ekai Kawaguchi about Nepal in a 1905 letter written to the Rana prime minister Chandra Shumsher, whom he apparently knew well through meetings during his visits to Nepal. Kawaguchi visited Tibet disguised as a Chinese medicine man via Nepal 115 years ago. I could sense his intimacy with Chandra Shumsher upon seeing the large collection of cultural texts and images that he had taken with him to Japan. I imagined, after reading the accounts, the Rana prime minister must have given a significant portion of that collection to the monk.
Kawaguchi and Nepal
During the course of my study about the life and works of this monk towards the last years of the last century, I found Buddhist religious texts, scroll paintings, statues and sculptures, and copied-out manuscripts that he had taken to Japan, preserved in the Tokyo University library, the Tohoku University of Sendai, Taisho University, a museum in his native city of Sakai, the National Museum in Ueno and Tokyo Bunkyo Museum. The last museum houses most of the Tibetan scripts that Kawaguchi brought with him at different times. He would often visit Tokyo Bunkyo to work on his Japanese-Tibetan dictionary, which he never completed. I was impressed and, at some points, even moved by this monk's love for Nepal. Kawaguchi's descriptions of Nepal and Nepali culture are completely different from Western visitors' perceptions, which were often shaped by a colonial culture. To me, Kawaguchi is an example of a traveller whose perceptions present a model of non-colonial discourse. That, too, is a post perspective of a different order.
Not much has been written about this monk in Nepal, except for a few translated chapters from his book Three Years in Tibet by a Newar academic institution named Chwasapasa, and a full-length book that I wrote after a study in Japan entitled Ekai Kawaguchi: the Trespassing Insider (1999). Madan Pustaklaya discovered a letter hand-written by Kawaguchi to Chandra Shumsher, which was also published in a Nepali translation in Nepali (Feb-March 1992). I am going to mention a few points noted by Kawaguchi in this beautiful letter written in his own hand in English. The purpose of this article is not to write about Kawaguchi but to touch upon a few geo-political signifiers that continue to affect the polity, nation and geo-political positionality of this land. I have used the term from the latter day discussions about interdisciplinarity and positionality. The monk's positionality presents an example of such an interdisciplinary merger of subjects.
The southern bogie
Kawaguchi, in the letter to Chandra Shumsher, cautions him by evoking the bogie of British India, the southern neighbour. He says that Nepal has tremendous potential for progress. He writes, "You are possessing such a mountainous country with such big waterfalls and possessing such a vast number of copper and iron mines that you should not be able to export them and flood the Indian markets. To do so, things should be done on grand scales. Nowadays, electricity could be taken any distance and no furnace is equal to an electric one." He assures the astute prime minister, whose mind he definitely did not know well, that he would bring Japanese experts to train Nepalis. "Once they put on Nepali dress they would look like Nepalis and the southern neighbour would not suspect that they were from Japan," he said. This sounds a little amusing.
But what strikes me today is this question of the neighbourly bogie. Why the Japanese monk perceived this in that very manner is interesting. Did he read the mind of Chandra Shumsher in a previous meeting and write this to make him happy? That would only be guesswork. But the existence of the southern boogie has interested us ever since the foundation of this nation. That a small country with huge neighbours on either side should harbour some doubts is a natural thing. But such a psyche has also helped rulers convince the people that we have to stand united and you should always back the government's efforts to remain vigilant. Ironically, that sense of alertness has also shaped the psyche of every one of us. The result is that we lost interest in discussing what lies deep in our psyche. As a result, the bogie factor remains ever present and growing in our minds. Recent discussions about the deal with India concerning the harnessing of electricity from Nepali water resources have brought this psyche to the fore.
Openness and pragmatism
Let us ask this question—why should we work with the same psyche of fear, which Kawaguchi mentioned partly to allay the fear of an oligarch and partly to see Nepal as unique and economically strong, even today? The more we keep the subject at the level of mistrust and mystery, the longer we stall our discussions about open deals with India or with China. Government leaders and opposition parties of the left and right orientations should all sit and discuss openly what it is that we want to from India and listen to what India has to say. The result will be greater openness and pragmatism.
It is ironic to see politicians' double bind in relational questions with India, as two books written by two young generation journalists, Sudheer Sharma (Prayogshala, 2013) and Prashant Jha (Battles of the New Republic, 2014), have made abundantly clear. Therefore, the best way forward in our relationship with India is to discuss openly and sign deals involving resources. Such deals will bring the matter out in the open for the people. But keeping everything perennially at the bogie level will only perpetuate the double bind psyche, and politicians will continue to surreptitiously shuttle to India at every crucial moment of power transfer in this country. Remember Kawaguchi's goodwill more than anything else.
---