China-gifted 800,000 doses of vaccine arrive in Nepal
Health Ministry says it is yet to decide who will be administered the Sinopharm jabs.

Post File Photo: Angad Dhakal
bookmark
Published at : March 29, 2021
Updated at : March 29, 2021 14:38
Kathmandu
The China-gifted coronavirus vaccines have arrived in Kathmandu.
Even though China had pledged to provide 800,000 doses, initially 500,000 and then later 300,000, to Nepal, the consignment was brought to Kathmandu on Monday by a Nepal Airlines Corporation plane that had flown to Beijing on Sunday.
The vaccine is developed by Sinopharm, an affiliate of state-backed pharmaceutical giant Sinopharm.
Chinese Ambassador Hou Yanqi handed over the vaccines to Health Minister Hridayesh Tripathi at Tribhuvan International Airport on Monday morning.
The government, however, is yet to decide who to administer the Chinese vaccines.
According to Dr Jhalak Gautam , chief of National Immunisation Programme, the Health Ministry has not decided yet who all will get the vaccines provided by China.
"We will hold a meeting of our experts' panel and take a decision," Gautam told the Post. "We most likely will select people serving in the organised sectors like teachers, employees and others."
Nepal's drug regulatory body granted emergency use approval to the Chinese vaccine in February.
Like the AstraZeneca shots, which Nepal has been using to inoculate its population, Sinopharm jabs are also two-dose vaccines.
On December 30 last year, Sinopharm announced the vaccine's efficacy at 79.34 percent, which was lower than 86 percent efficacy announced by the United Arab Emirates on December 9.
The UAE had based its results on an interim analysis of Phase III trials conducted from July.
According to a report published in the Lancet, the inactivated Covid-19 vaccine from Sinopharm, named BBIBP-CorV, is safe and well tolerated at all tested doses in two age groups.
Humoral responses against SARS-CoV-2 were induced in all vaccine recipients on day 42. Two-dose immunisation with 4μg vaccine on days 0 and 21 or days 0 and 28 achieved higher neutralising antibody titres than the single 8 μg dose or 4 μg dose on days 0 and 14.
However, recent reports in The Washington Post and Wall Street Journal, the United Arab Emirates, which was among the first countries to adopt Sinopharm vaccines, the Chinese shot is not adequately generating antibody response after two doses.
According to The Washington Post, Walid Zaher, the chief researcher for G42 Healthcare, which distributes the Sinopharm vaccine in the UAE, told Dubai Eye radio that a study was underway to give some people third doses.
G42 Healthcare is the company that coordinated Sinopharm's Phase 3 clinical trials in the UAE and elsewhere in the Middle East.
According to the Wall Street Journal, G42 Healthcare has said a "select group of people are being administered a third shot to observe the immune system response" as part of a scientific study.
Nepal so far has been using Covishield, the Oxford-AstraZeneca type vaccine, manufactured by the Serum Institute of India.
According to the World Health Organisation, the Oxford-AstraZeneca vaccine against Covid-19 has an efficacy of 63.09 percent against symptomatic SARS-CoV-2 infection.
Longer dose intervals within the 8 to 12 weeks range are associated with greater vaccine efficacy, the UN health agency said on March 17.
Nepal has currently suspended its vaccination drive after inoculating a little over 1.7 million people in two phases until March 15.
Nepal launched its vaccination drive on January 27 with the one million doses of Covishield that India had provided under grant assistance.
Nepal then made the advance payment for 2 million doses, but the Serum Institute has supplied only half of the ordered amount, with no clarity on when the remaining half will arrive. Nepal's plan to buy additional 5 million doses from the Serum Institute is also currently in limbo.
Nepal has also received 348,000 doses of Covishield under the World Health Organisation-backed COVAX programme.
A consignment of 100,000 doses of Covishield arrived in Kathmandu on Sunday as well, which the Indian Army provided to the Nepal Army. These doses are meant for Nepal Army personnel and their dependants, a spokesperson told the Post on Sunday.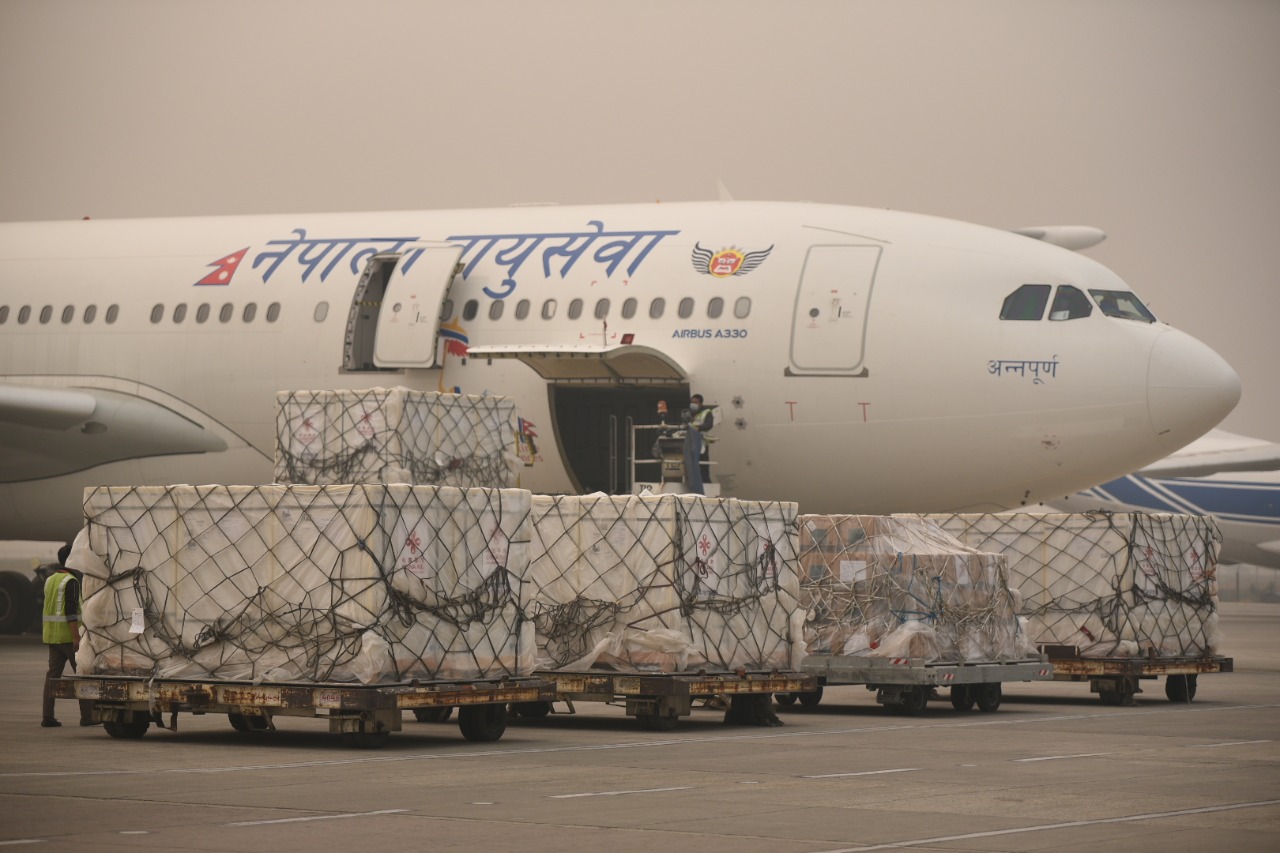 Angad Dhakal/TKP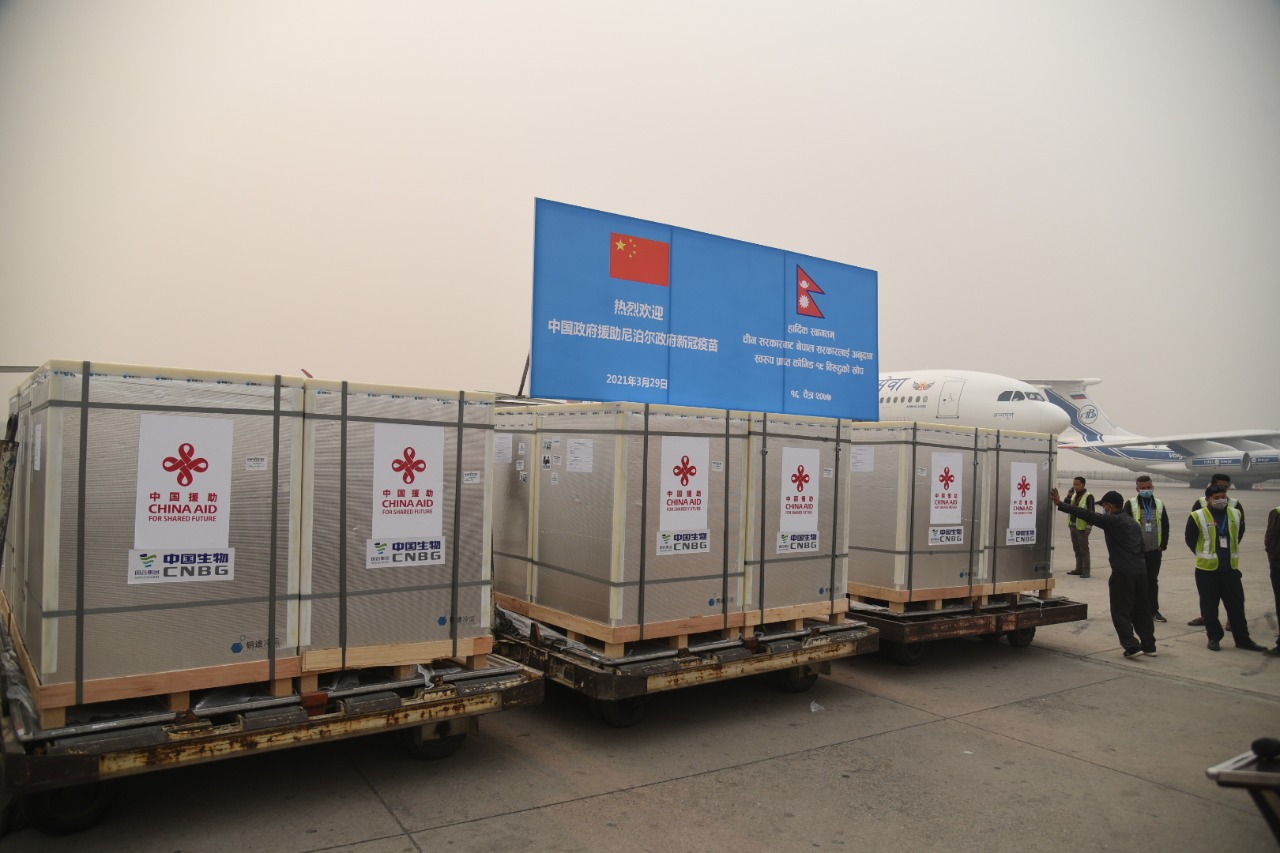 Angad Dhakal/TKP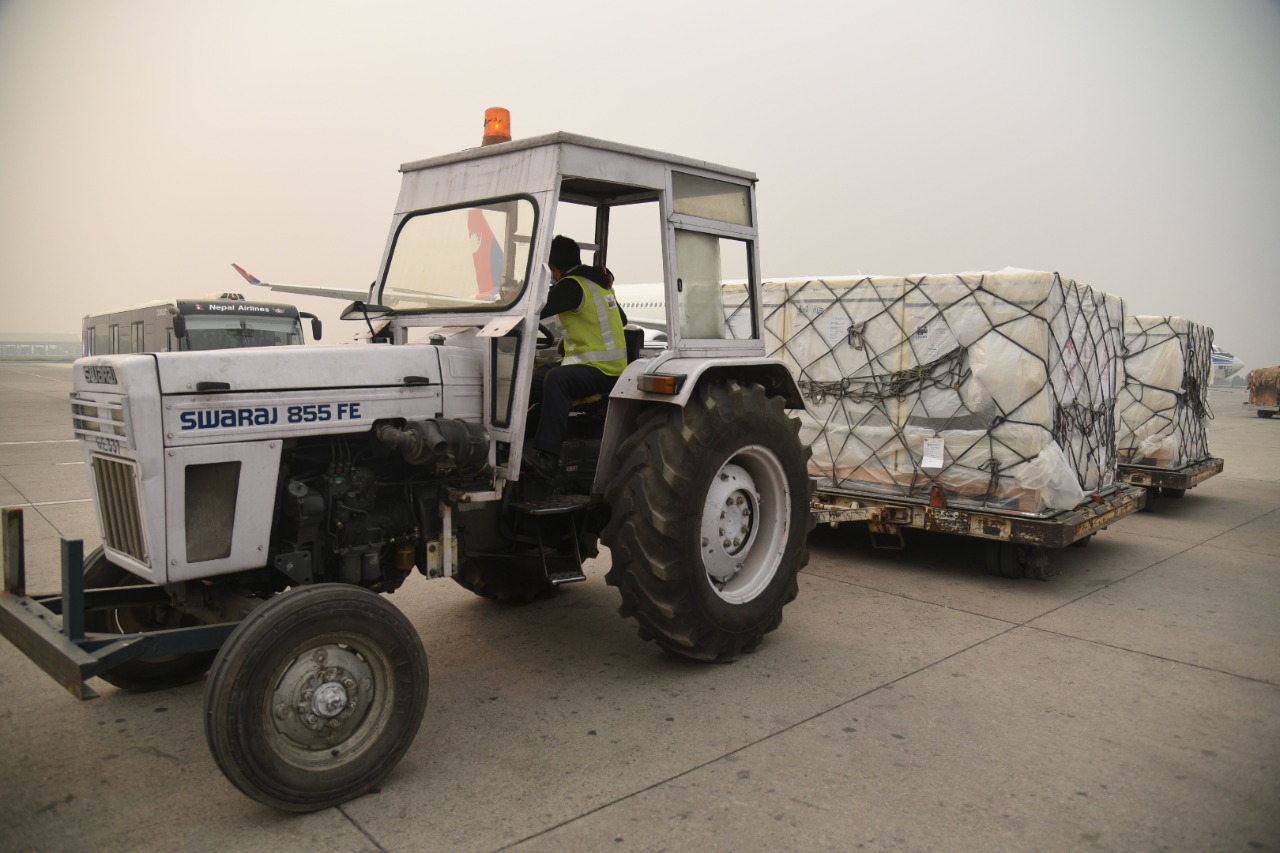 Angad Dhakal/TKP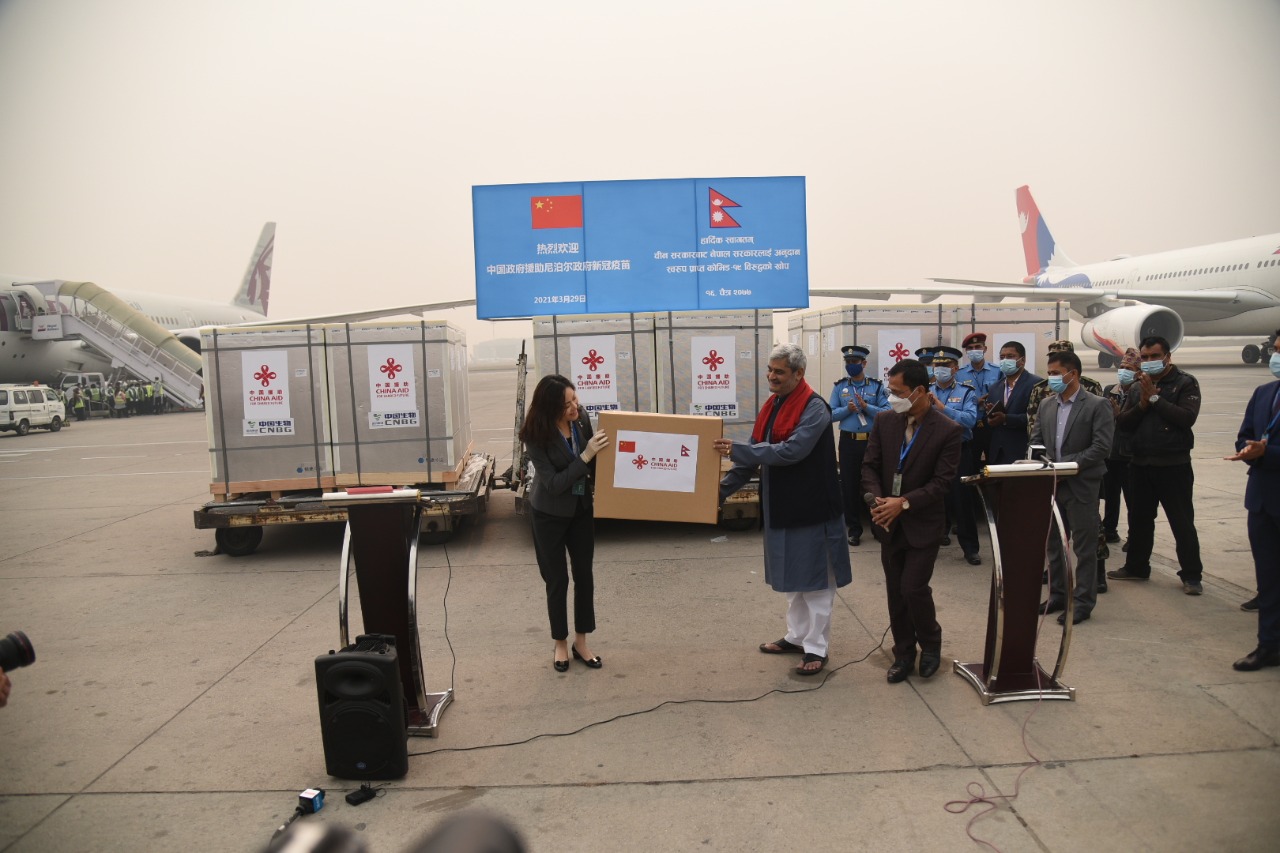 Angad Dhakal/TKP
---