Confusion reigns as officialdom keeps changing entry protocols for tourists as peak season begins
Different agencies have different quarantine rules. The beleaguered tourism industry worries the season may be over before the government gets its act together.

Entrepreneurs fear this could be another disappointing year for the travel and tourism sector. Post File Photo
bookmark
Published at : March 2, 2021
Updated at : March 3, 2021 09:52
Kathmandu
Tourists and travel traders both are bewildered by the myriad entry protocols being issued, changed and withdrawn by Nepali officialdom even as the tourism industry struggles to recover from the coronavirus catastrophe.

A few weeks ago, the Department of Tourism recommended that the government amend the entry protocols for foreign tourists, particularly trekkers and mountaineers, saying the rules were vague. The Tourism Department issues permits for expeditions to the Himalayas.
No one has a clear set of rules—from Nepal's embassies, international airlines and tour operators to the Nepal Tourism Board and the Immigration Department—and they have been fixing the entry protocols in their own ways.
"A few weeks ago, the Nepali embassy in Austria refused to issue visas to some Austrians after we submitted documents showing hotel reservations for seven days for isolation purposes," said Thaneshwor Guragain, manager of Seven Summit Treks, Nepal's largest expedition organiser.
"So we submitted paperwork showing hotel bookings for 10 days, and then they issued the visas," he told the Post.
As per the Department of Tourism, the prior approval documents required for entry to Nepal are a negative polymerase chain reaction (PCR) report taken less than 72 hours before departure, hotel booking for at least seven days' quarantine in Nepal and insurance of at least $5,000 against Covid-19 per person. Tourists must go into hotel quarantine for a minimum of seven days upon arrival in Nepal.
Tourists are also required to take a PCR test on the fifth day of hotel quarantine at their own expense, and they will be allowed to go on their expedition or trek if they test negative.
So far so good.
But Tribhuvan International Airport has issued another circular saying that all passengers coming from the United Kingdom or South Africa as the first port of embarkation or transit have to go into quarantine for five days only. New variants of the coronavirus have been found in these two countries.
But the quarantine requirement for tourists coming from other countries is seven days, and the Post asked the general manager of the airport Pratap Babu Tiwari why it was so.
"We have issued the circular based on the Health Ministry's guidelines. We don't know why there is a five-day quarantine requirement for tourists coming from the United Kingdom and South Africa."
Another senior airport official told the Post that tourists coming from other countries, including India, are not required to go into quarantine for seven days. "Who monitors them?" he said. "It's not possible either."
For mountaineers, self-isolation and a PCR test on the fifth day are mandatory, said Mira Acharya, director at the Department of Tourism. "If they test negative on the fifth day, aspiring mountain climbers can apply for a permit on the eighth day," Acharya said. "We monitor them regularly. This is possible because there are only a few climbers applying for permits currently. We won't be able to monitor them if the number grows."
Acharya admitted that there was confusion regarding the quarantine period. "To avoid confusion, we decided to implement the protocols issued in September 2020 after a meeting with the tourism secretary."
An official at the department who did not wish to be named told the Post that the department's seven-day quarantine requirement could be legally challenged. "There is no clear protocol. What set of rules should we implement—10 days, seven days or five days?"
But the Health Ministry says nothing has changed in the quarantine provision.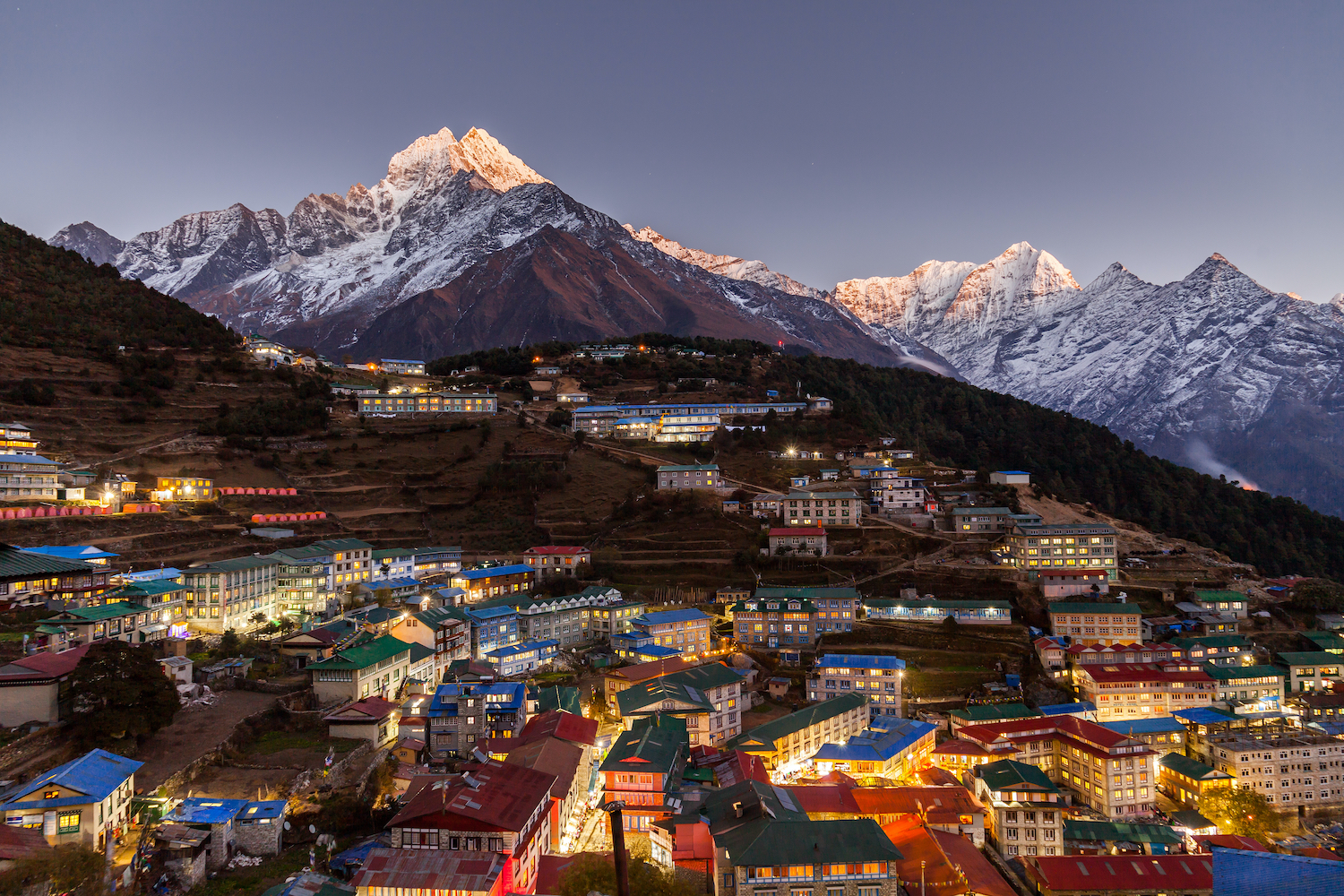 Shutterstock
"As per our directives, everybody—foreigners or Nepalis returning from abroad—is required to go into quarantine for at least 10 days, except in special circumstances," Dr Samir Kumar Adhikari, joint spokesperson for the Health Ministry, told the Post. "We have not made any changes in our directive for people coming from abroad."
But Pradip Koirala, joint-secretary at the Tourism Ministry, said that the government recently amended the quarantine provision, setting five days of quarantine for all passengers.
"The amendment says all passengers are required to go into quarantine for five days, but it is not clear what 'all passengers' means," he said. "Obviously, there is confusion."
Koirala said they had been planning to table a proposal at the Cabinet to create a uniform rule. "And until the issue is sorted out, the Tourism Ministry decided to implement the seven-day quarantine requirement for foreign tourists."
Expedition organiser Guragain said, "There's confusion everywhere. Some of our clients have cancelled their bookings due to the hassles involved in entering Nepal. The rules keep changing."
Some officials at the Department of Tourism said they submitted recommendations to the government to amend the entry protocols for foreign tourists a week ago but nothing has happened.
"It won't be a surprise if the government issues new entry rules for tourists after Nepal's spring tourism season ends."
The spring season that runs from March to May-end is the peak tourist season in Nepal, and it is the only time when there is a window to climb the world's tallest mountain, Everest.
On Sunday, a group of icefall doctors, or experts who fix the ropes and ladders to create a climbing path up to Camp 2 on Everest, left for the base camp.
"Based on industry reports, there are lots of inquiries coming for Everest. We are expecting at least 300 climbers only on Everest, slightly less than the 2019 figure," said Acharya. "But their arrival will depend on how the government treats them."
The Department of Tourism had issued Everest climbing permits to a record 381 fee-paying climbers in 2019. The 2020 Everest season was completely washed out due to Covid-19.
"Obviously, if the government makes their travel hassle-free, we may have 300 climbers, and their arrival will give a much-needed boost to the country's tourism economy that has seen almost zero income since last March," said Acharya.
Ang Tashi Sherpa, owner of Sherpa Lodge and Coffee Shop in Lukla, the gateway to Mt Everest, is not much excited about this spring season which began on Monday. This is when Nepal's tourism season gets going, and climbers and trekkers would be thronging the iconic Annapurna and Everest regions.
The Covid-19 pandemic turned 2020 into a total disaster for Nepal's tourism industry. And travel traders were very hopeful that tourists would come back in 2021.
But Sherpa sees another disastrous year ahead. "We survived with zero income last year. There were hopes that tourists would come back in droves this spring," Sherpa told the Post. "But things don't look as good as we had anticipated."
Nepal's tourism has two distinct seasons. March to May in spring is the peak time for mountain climbing, including the 8,848.86-metre tall Everest, while September to November is popular for trekking.

Shutterstock
Mountain tourism is a mainstay of Nepal's economy. Foreigners pay $11,000 to obtain a permit to climb Everest and spend anywhere between $40,000 and $90,000 during the entire expedition.
In 2019, the government earned $5.07 million in royalties from the issuance of climbing permits, with Everest accounting for $4.05 million.
Travel trade entrepreneurs said that they were still worried about the government's policy which may change in the blink of an eye. "That results in a big loss for us," said Guragain, explaining that all documents related to hotel bookings and Covid-19 insurance need to be submitted to apply for visas as on-arrival visas are not available.
"If the government changes these rules after a week or month, it will be a loss for the agencies as they have to refund the money."
Seven Summit Treks said they had obtained approval letters for 70 mountaineers, 45 of whom are coming to climb Everest. "We are expecting more, but visas are a problem."
According to tourism entrepreneurs, Nepal has around 37 embassies and diplomatic missions abroad while tourists come here from 205 countries. "This means that tourists from countries where there are no Nepali missions are prevented from visiting Nepal."
Tourism entrepreneurs say that tourists from the UK are restricted but they are still coming. "We don't know if the Tourism Department will issue permits to British citizens," they said.
Acharya said that things were complicated. "British citizens may come from other countries or even from India. We don't know what to do in such cases."
Fed up with the government's inaction despite repeated assurances to assist the tourism industry, around 37 different tourism organisations recently announced plans to take to the streets.
They have warned that if the government fails to address the industry's grievances and to chart out a plan to draw tourists, they have no alternative but to protest.
Their demands include removing the five-day mandatory quarantine for foreigners who have a negative PCR report taken within 72 hours before departure, resuming the on-arrival visa facility at Kathmandu's Tribhuvan International Airport, cancelling the $5,000 Covid-19 insurance coverage requirement to travel to Nepal and opening the border with China.
Last October, Nepal opened the door a crack for trekkers and mountaineers, nearly seven months after the country imposed a complete lockdown.
Travel trade entrepreneurs are asking why the government is imposing quarantine for foreign tourists when tens of thousands of political demonstrators are allowed to freely march through the streets.
According to the statistics of the Department of Immigration, only 230,085 foreign tourists visited Nepal last year, about the same number that came in 1986. Most of them arrived before the country slapped entry restrictions on March 20.
The year 2021 started on a disappointing note. Nepal received less than 9,000 foreign visitors in January. The disappointment continued in February with 9,146 arrivals, a steep 87.6 percent year-on-year drop.
---
---