Taxi set on fire, vehicles vandalised; over 70 arrested in Kathmandu during Dahal-Nepal faction general strike
The Dahal-Nepal faction is protesting against Wednesday's appointments and House dissolution.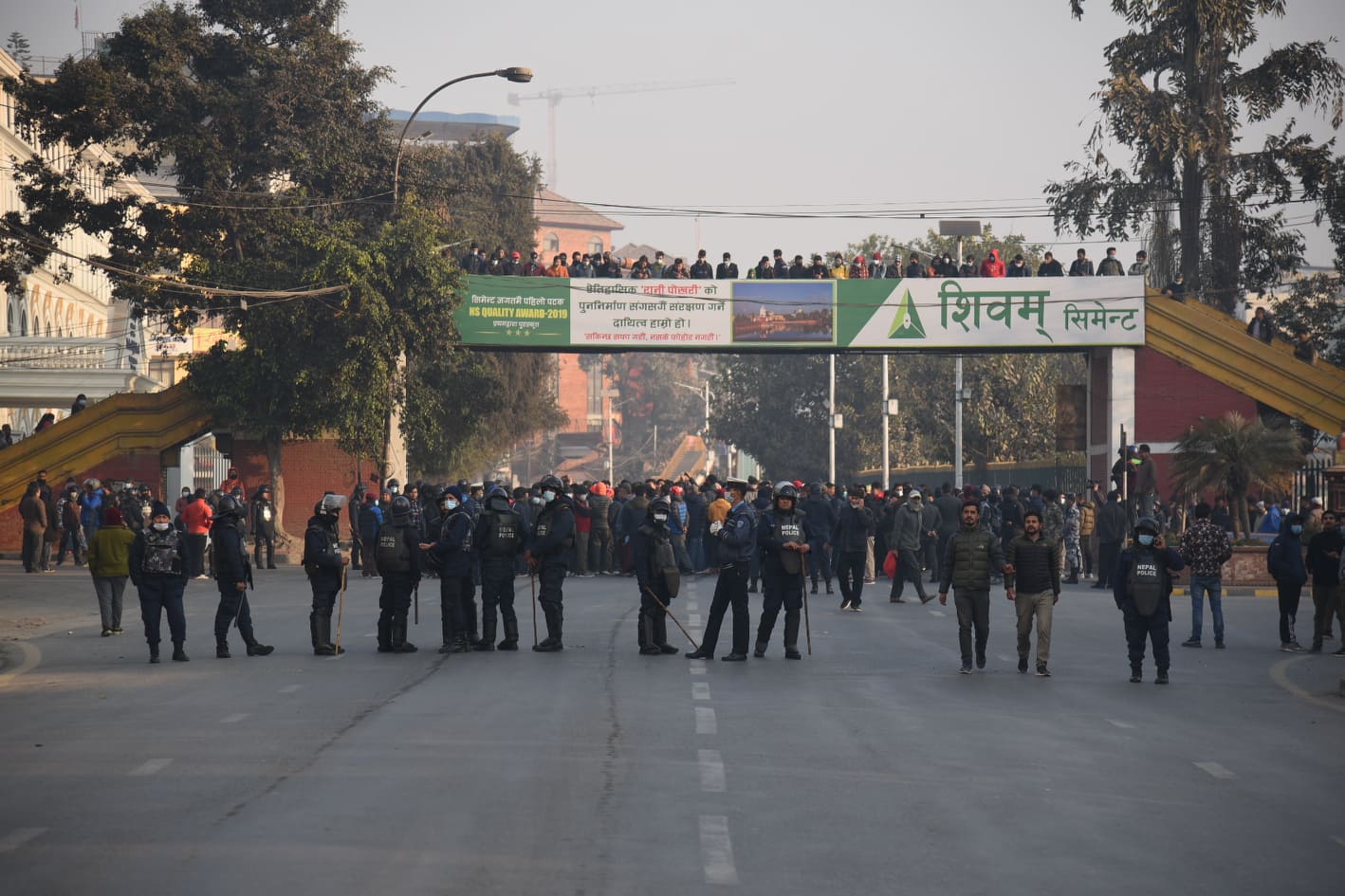 Angad Dhakal/TKP
Published at : February 4, 2021
Updated at : February 4, 2021 13:49
There were arrests, arson and vandalism on Thursday morning when leaders and cadres of the Pushpa Kamal Dahal-Madhav Kumar Nepal faction of the Nepal Communist Party descended on the streets of Kathmandu to enforce a general strike to protest against the government.

The Dahal-Nepal faction went ahead with its general strike despite widespread criticism of and opposition to the form of protest they have chosen to express their dissent at Prime Minister KP Sharma Oli's actions, which too have received equal criticism from various quarters.
According to the Metropolitan Traffic Police Division, one taxi (Province 3-01-002 Ja5881) was set on fire by demonstrators near Gongabu Bus Park early in the morning. Another taxi and a microbus were vandalised at Swoyambhu and Chabahil.
According to Superintendent of Police Sushil Singh Rathour, spokesperson of Metropolitan Police Office, Ranipokhari, 77 people have been rounded up, including leaders Asta Laxmi Shakya, Hitman Shakya, Krishna KC and Himal Sharma.
Ram Prasad Sapkota, chairman of the Youth Association Nepal, the youth wing of the party, however claimed that police detained around 100 leaders and cadres from Kathmandu Valley alone.
Sapkota is one of the leaders coordinating Thursday's strike.
Rathour, the police official, said security personnel were taking only those into custody who were involved in vandalism and forcing people to abide by the strike.
The Dahal-Nepal faction has been up in arms ever since Prime Minister KP Sharma Oli dissolved the House of Representatives on December 20. The faction had been holding mass gatherings and demonstrations in various parts of the country, including Kathmandu.
But on Wednesday, the faction decided to enforce a general strike, after office bearers were appointed to various constitutional bodies.
President Bidya Devi Bhandari appointed as many as 32 office bearers to 11 constitutional bodies on Wednesday morning. The Dahal-Nepal faction has said that they were appointed unconstitutionally.
The recommendations were made on December 15, hours after Oli introduced an ordinance to amend the Constitutional Council Act, changing two provisions that made calling of the Council meeting and making decisions easier.
Analysts too have said that the appointments were part of Oli's attempt to have control over key institutions which are meant to keep the government in check.
Leaders and cadres of the Dahal-Nepal faction were out on the streets from early morning on Thursday to enforce their general strike. They had gathered at key points of the Valley, including Gongabu, Kalanki, Koteshwor, Ratnapark, New Baneshwor, Sitapaila, Chabahil and Gaushala, stopping vehicles from plying and forcing businesses to shut their shops.
Superintendent of Police Shyam Krishna Adhikari, the spokesperson for the Metropolitan Traffic Police Division said most of the vehicles stayed off the roads.
"Only a few motorbikes were seen on the streets," said Adhikari. "Around 5,000 security forces have been deployed across the valley to prevent any untoward incident."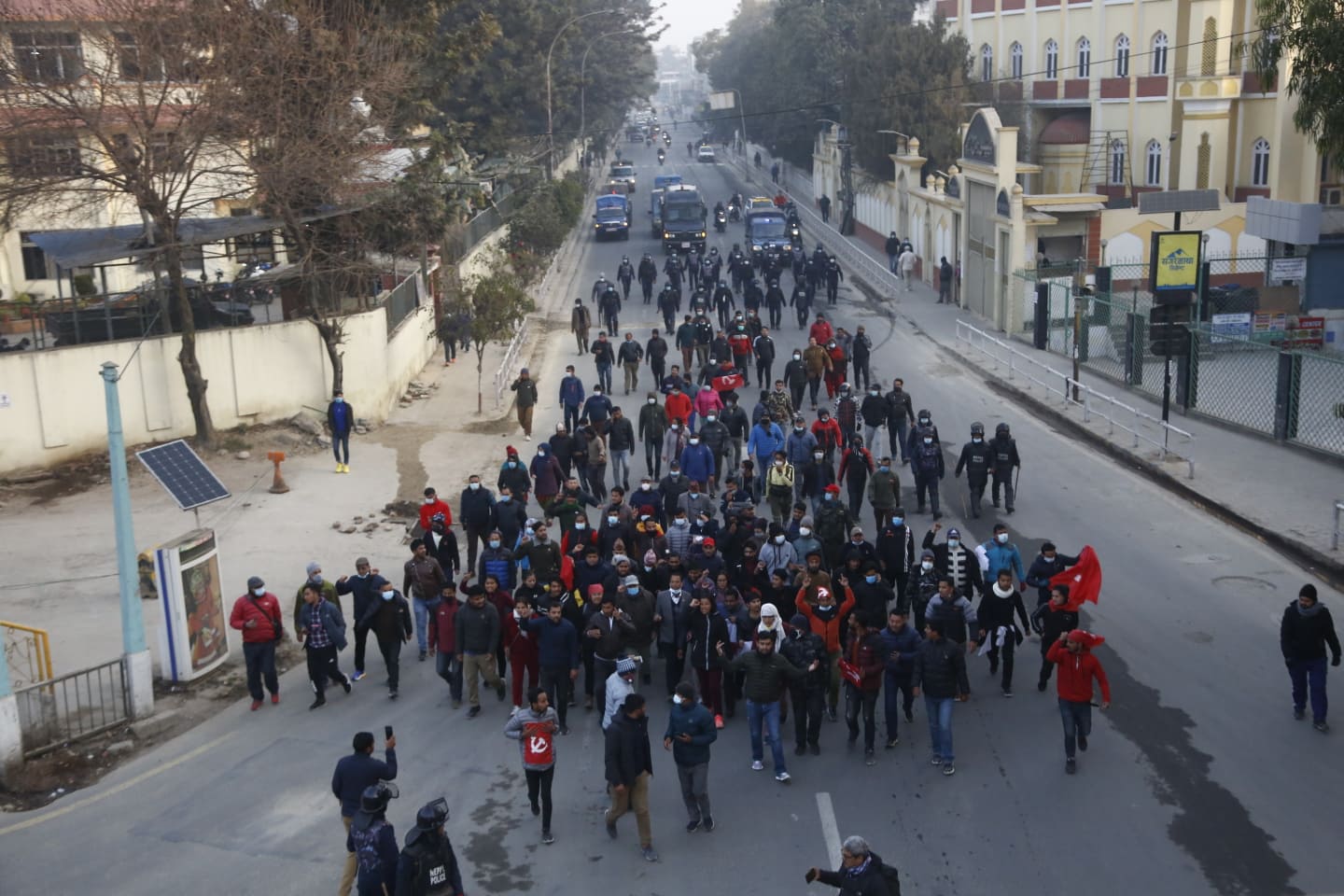 Prakash Chandra Timilsena/TKP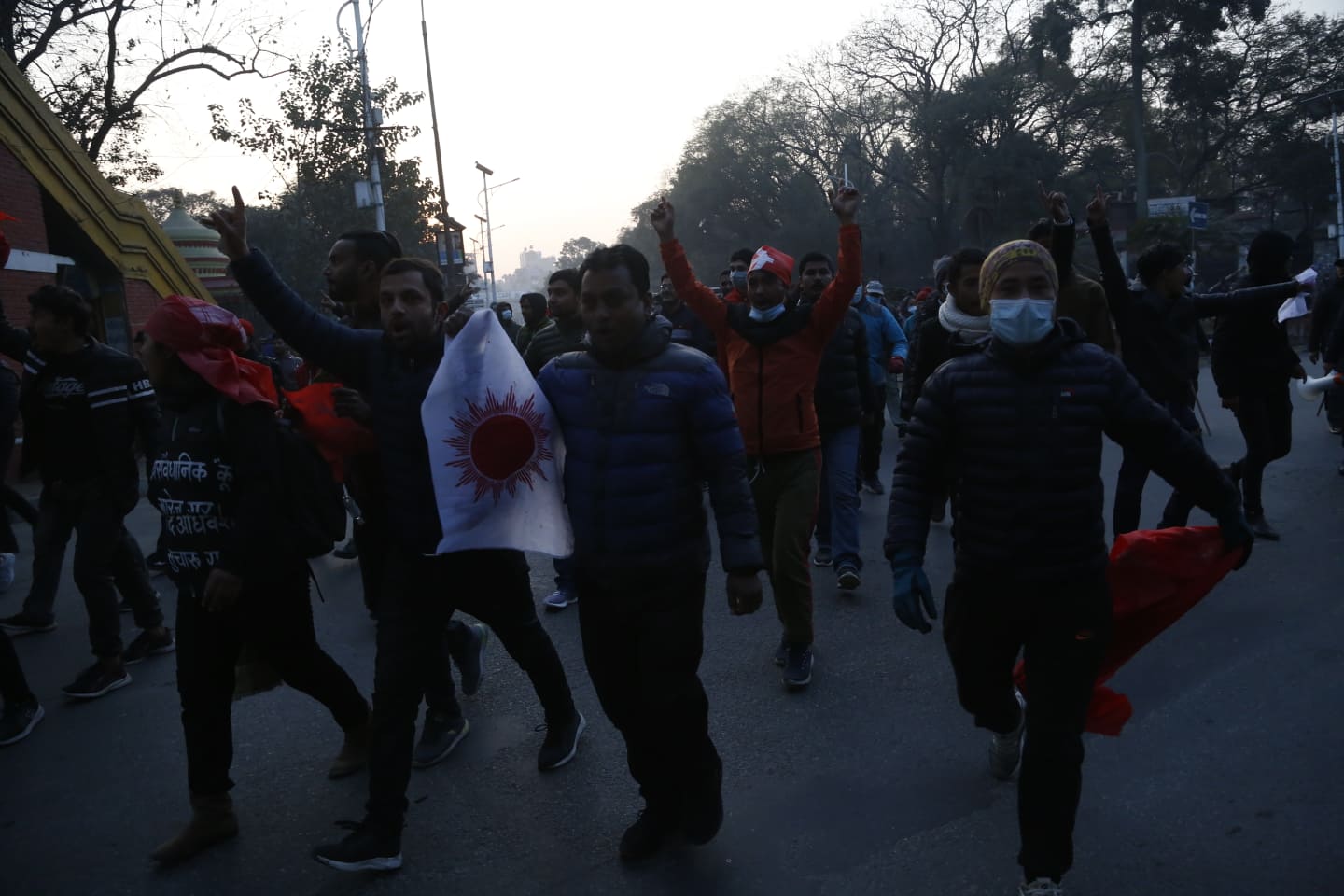 Prakash Chandra Timilsena/TKP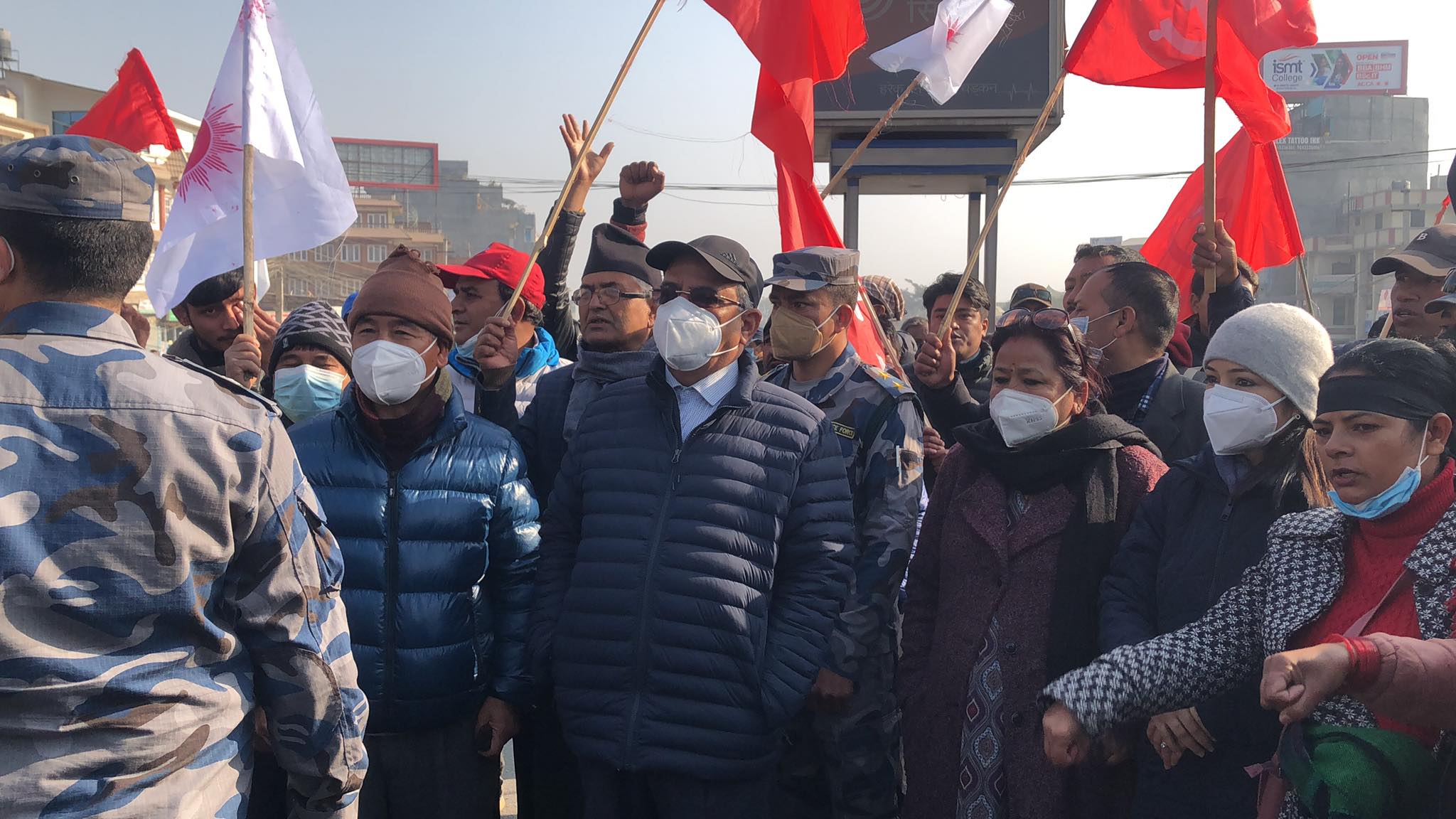 Elite Joshi/TKP
Kabin Adhikari/TKP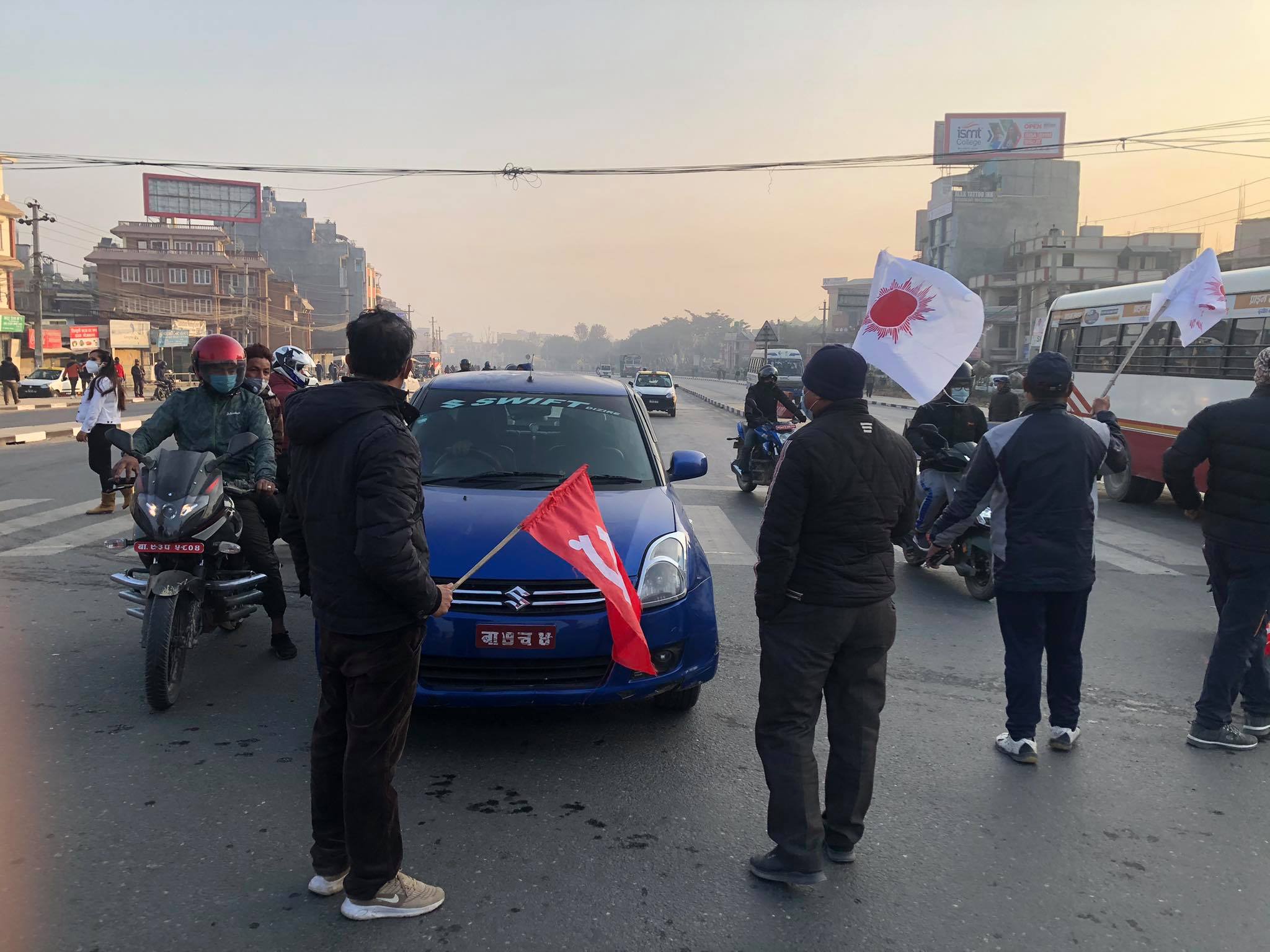 Elite Joshi/TKP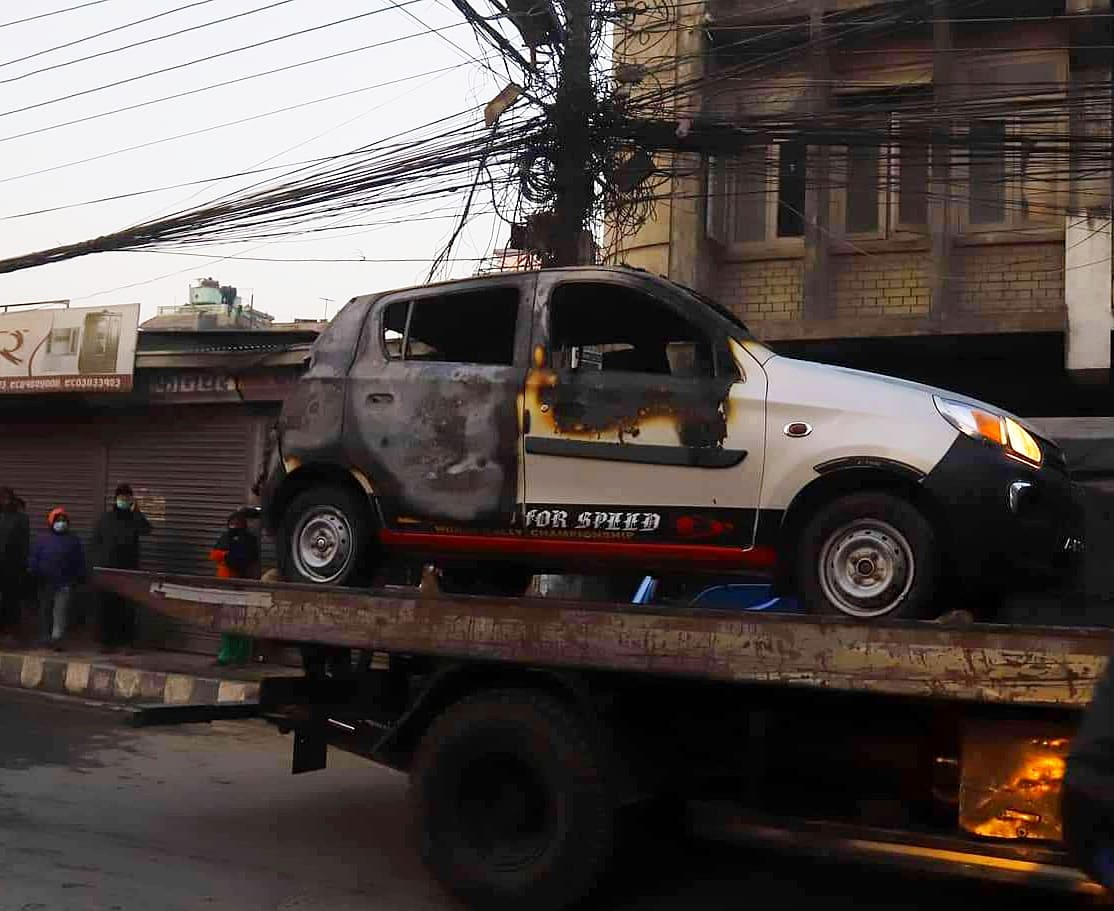 Kabin Adhikari/TKP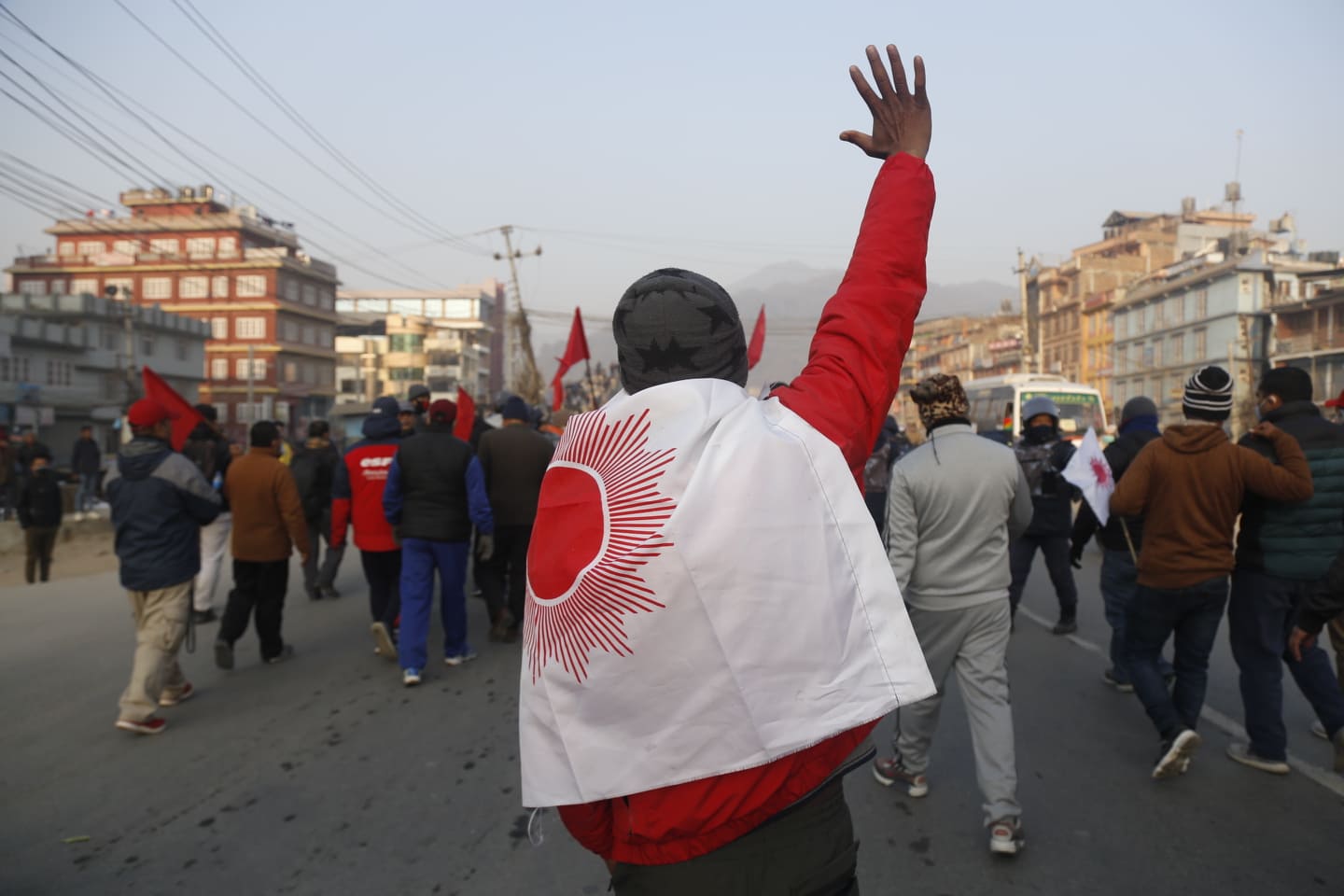 Kabin Adhikari/TKP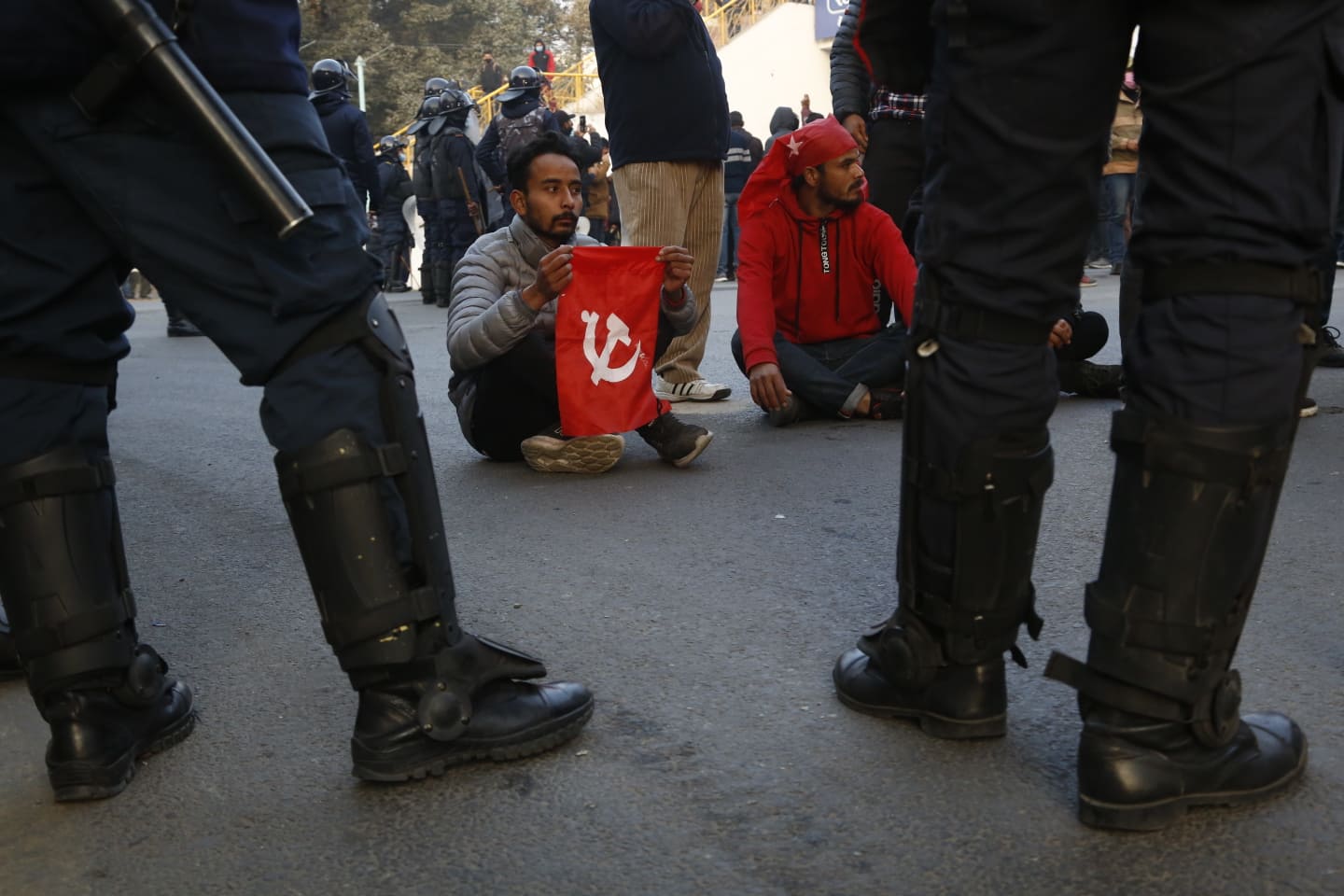 Prakash Chandra Timilsena/TKP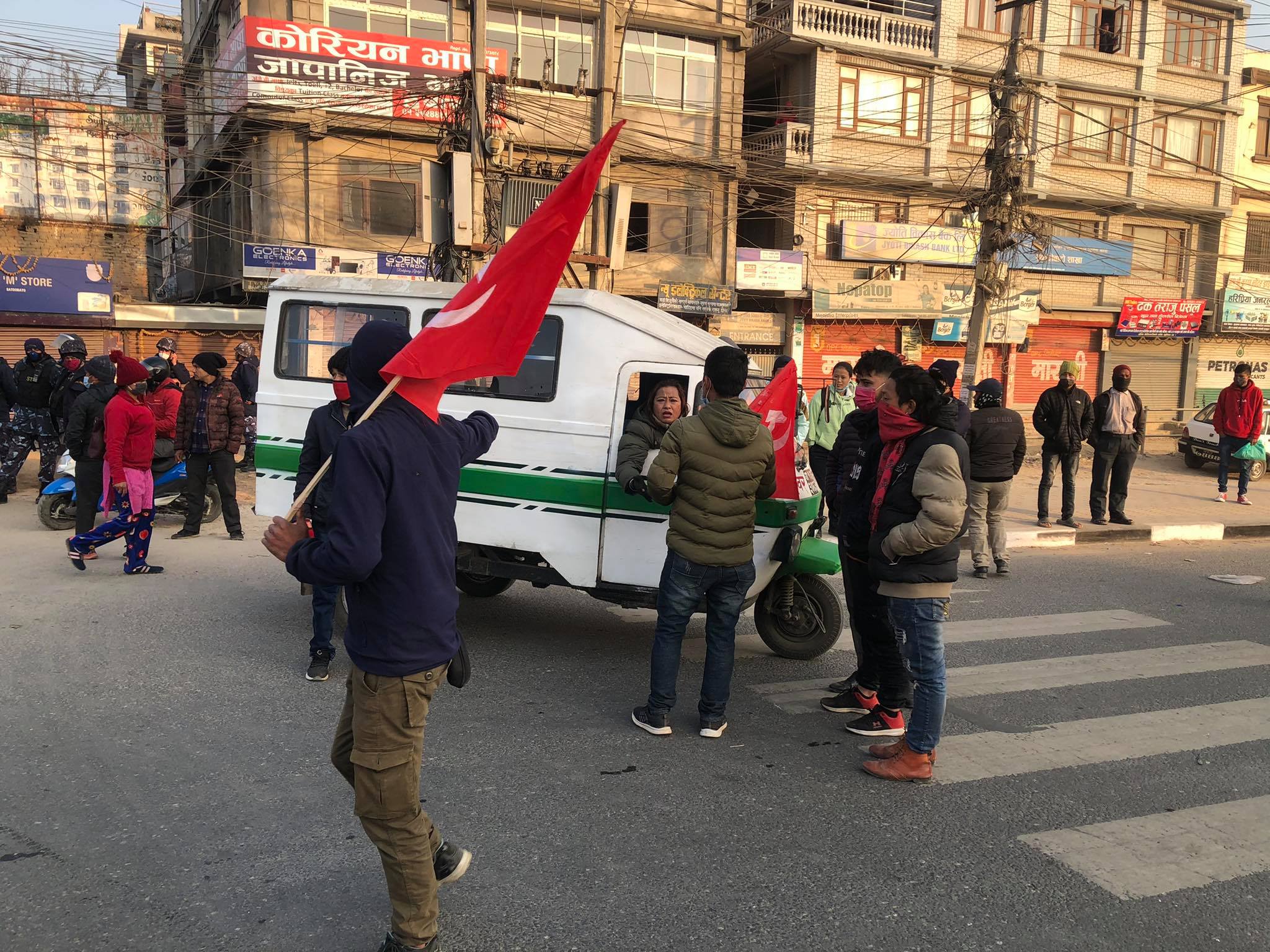 Elite Joshi/TKP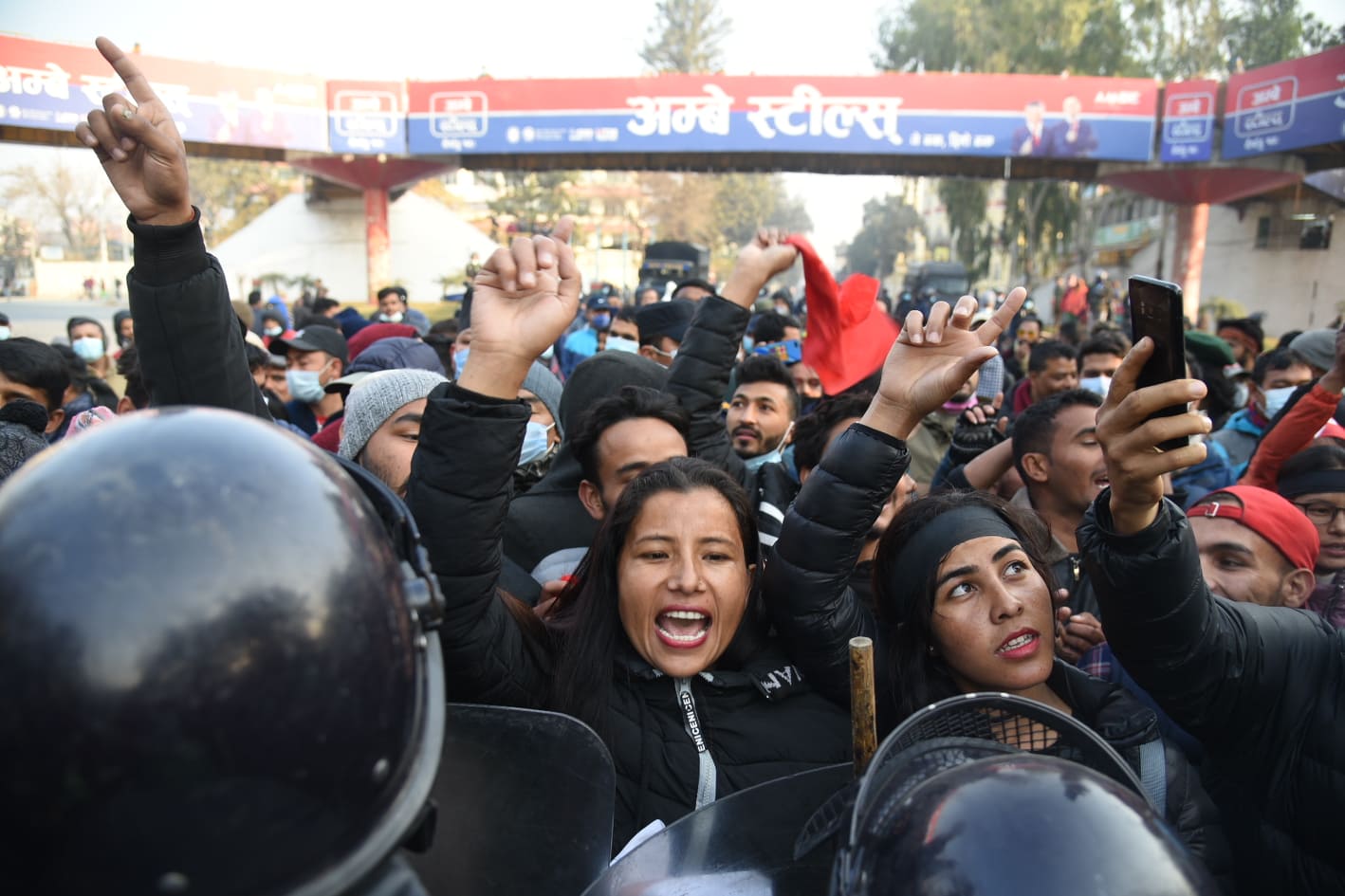 Angad Dhakal/TKP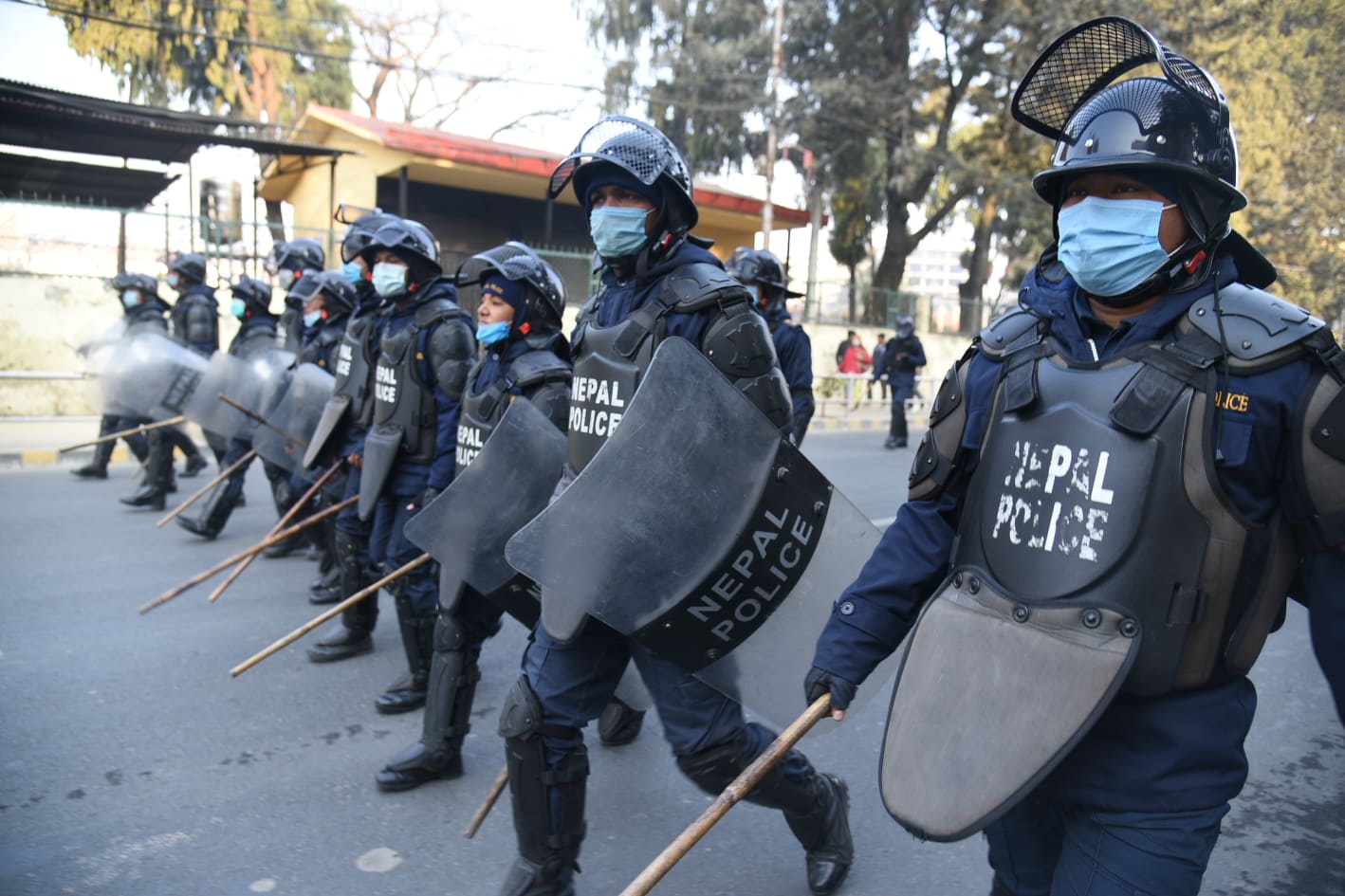 Angad Dhakal/TKP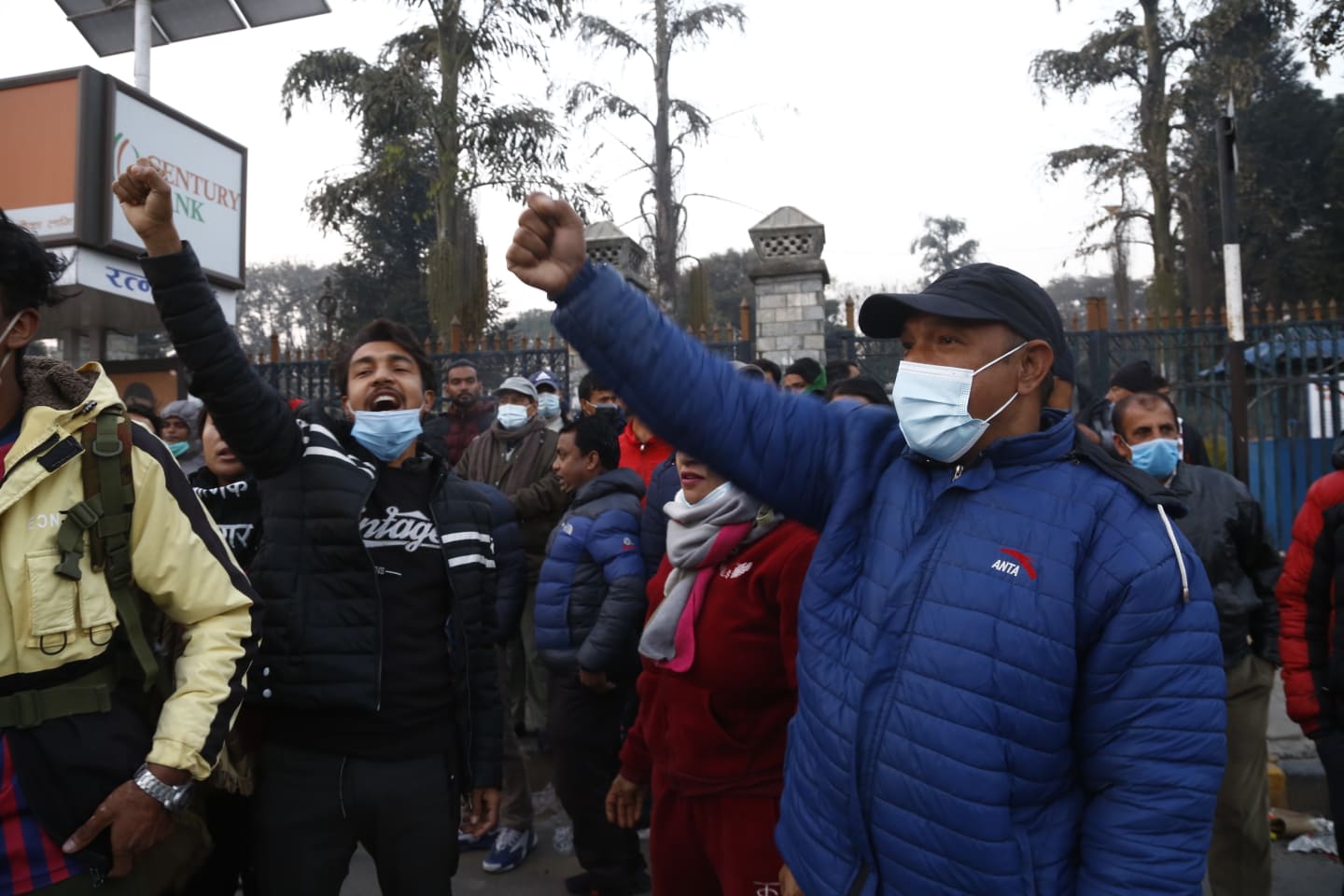 Prakash Chandra Timilsena/TKP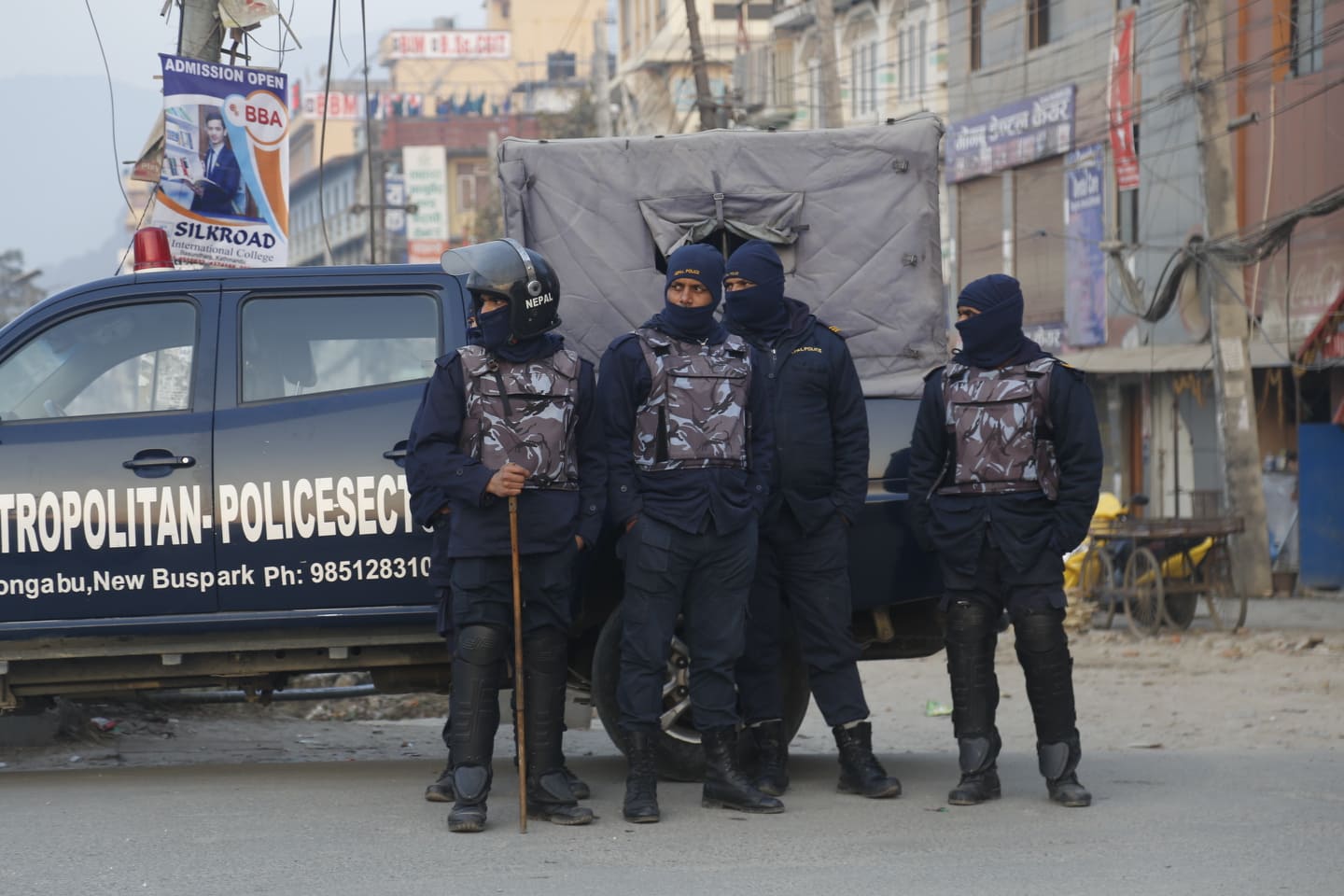 Kabin Adhikari/TKP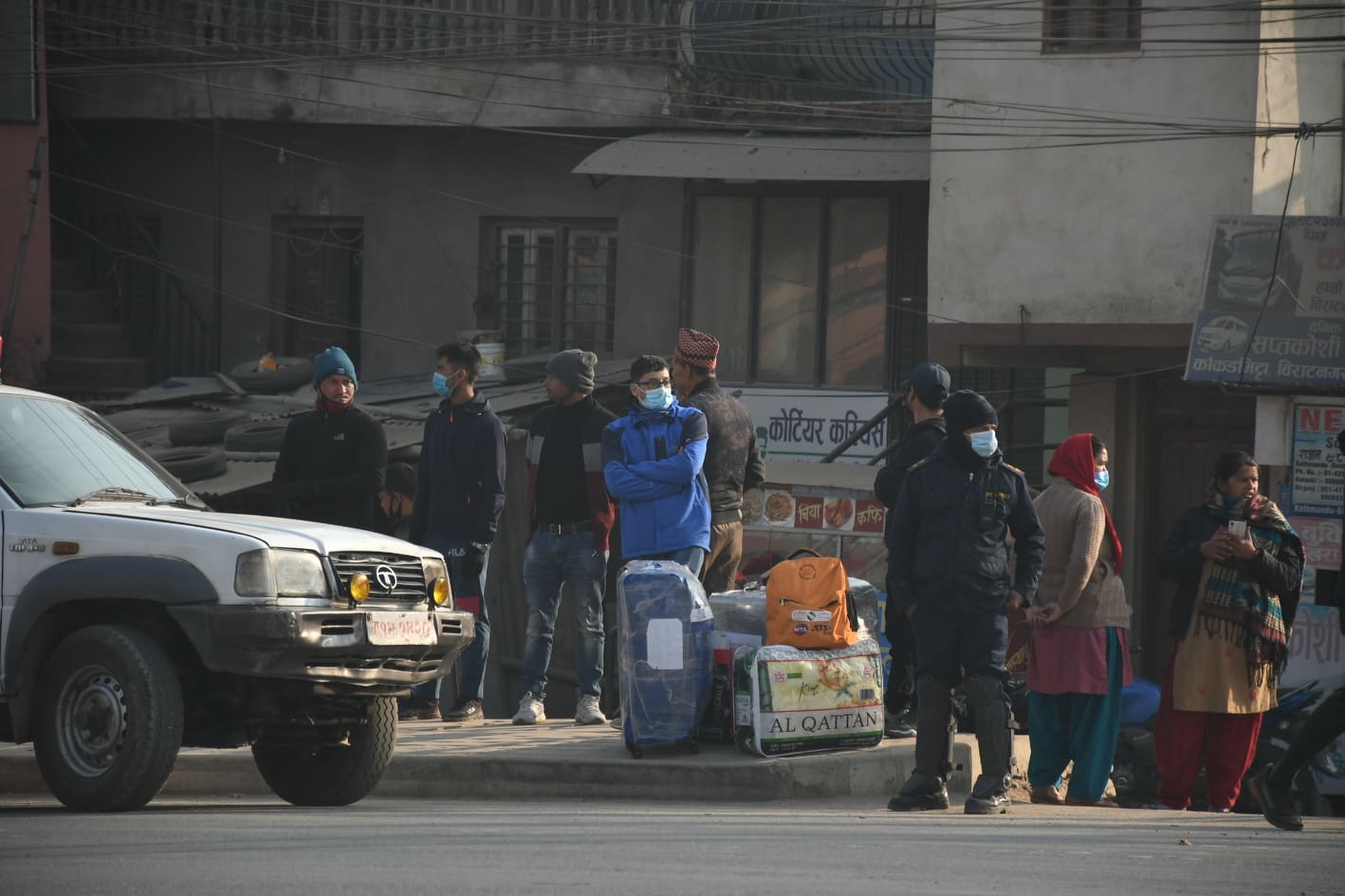 Anish Regmi/TKP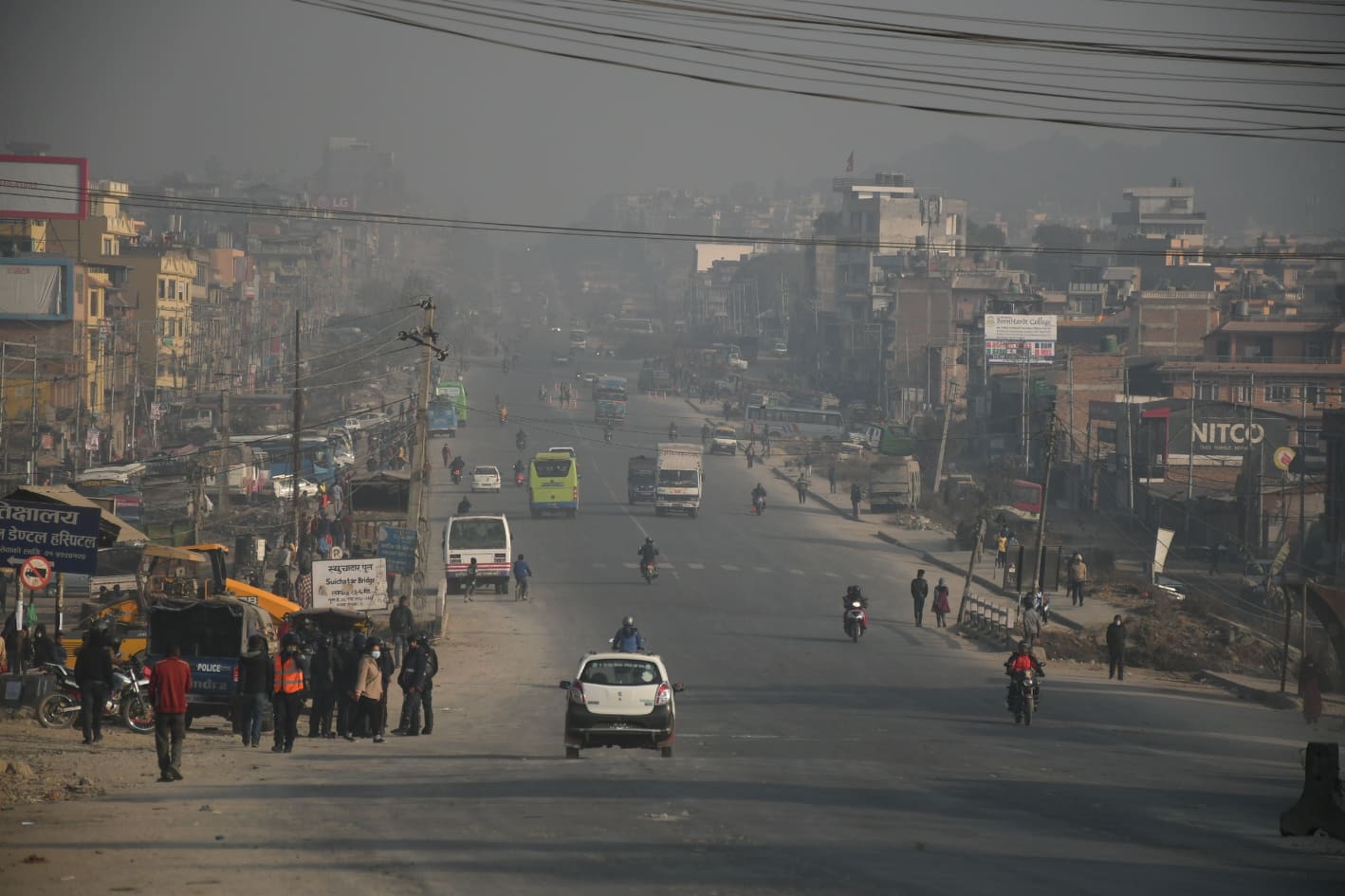 Anish Regmi/TKP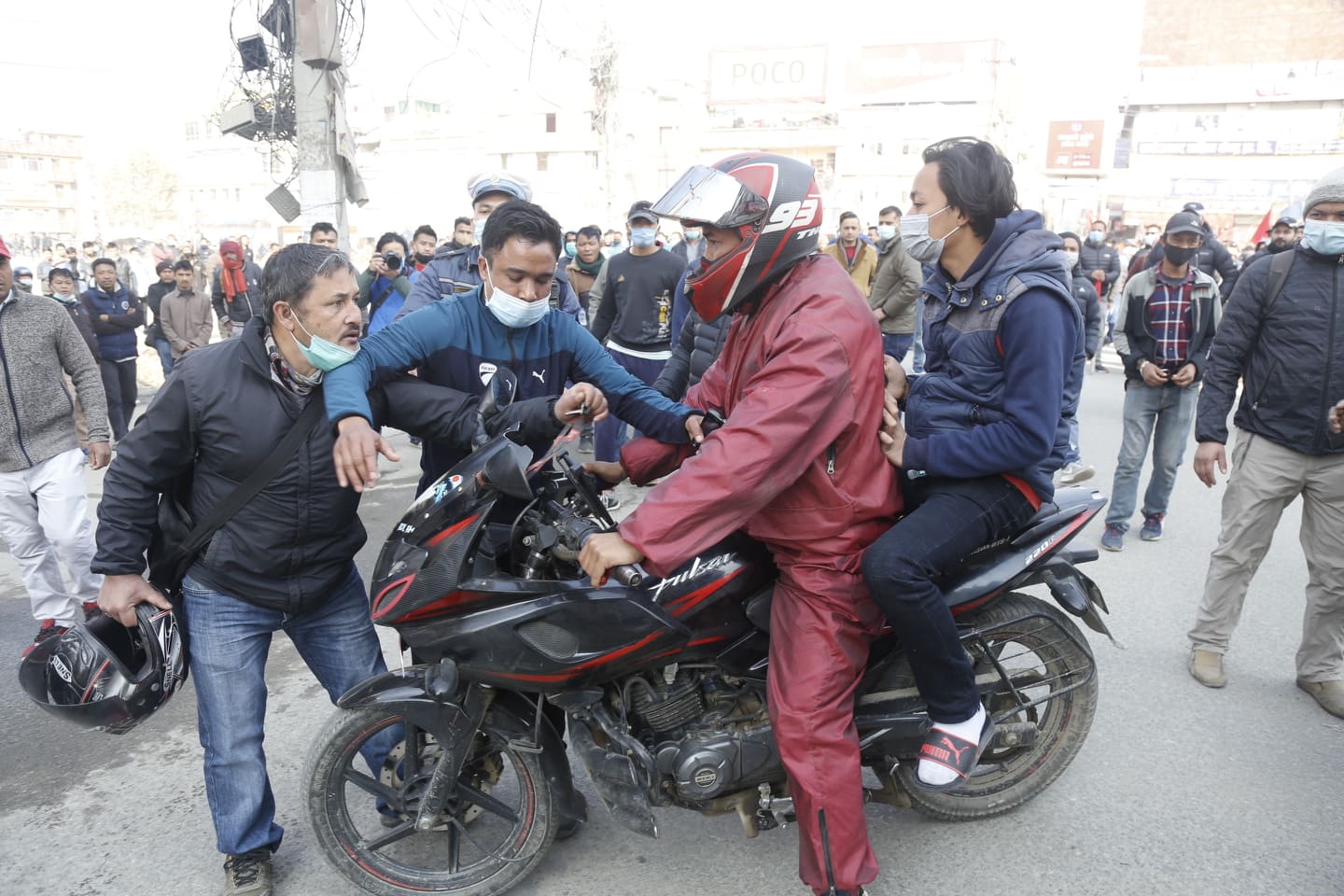 Kabin Adhikari/TKP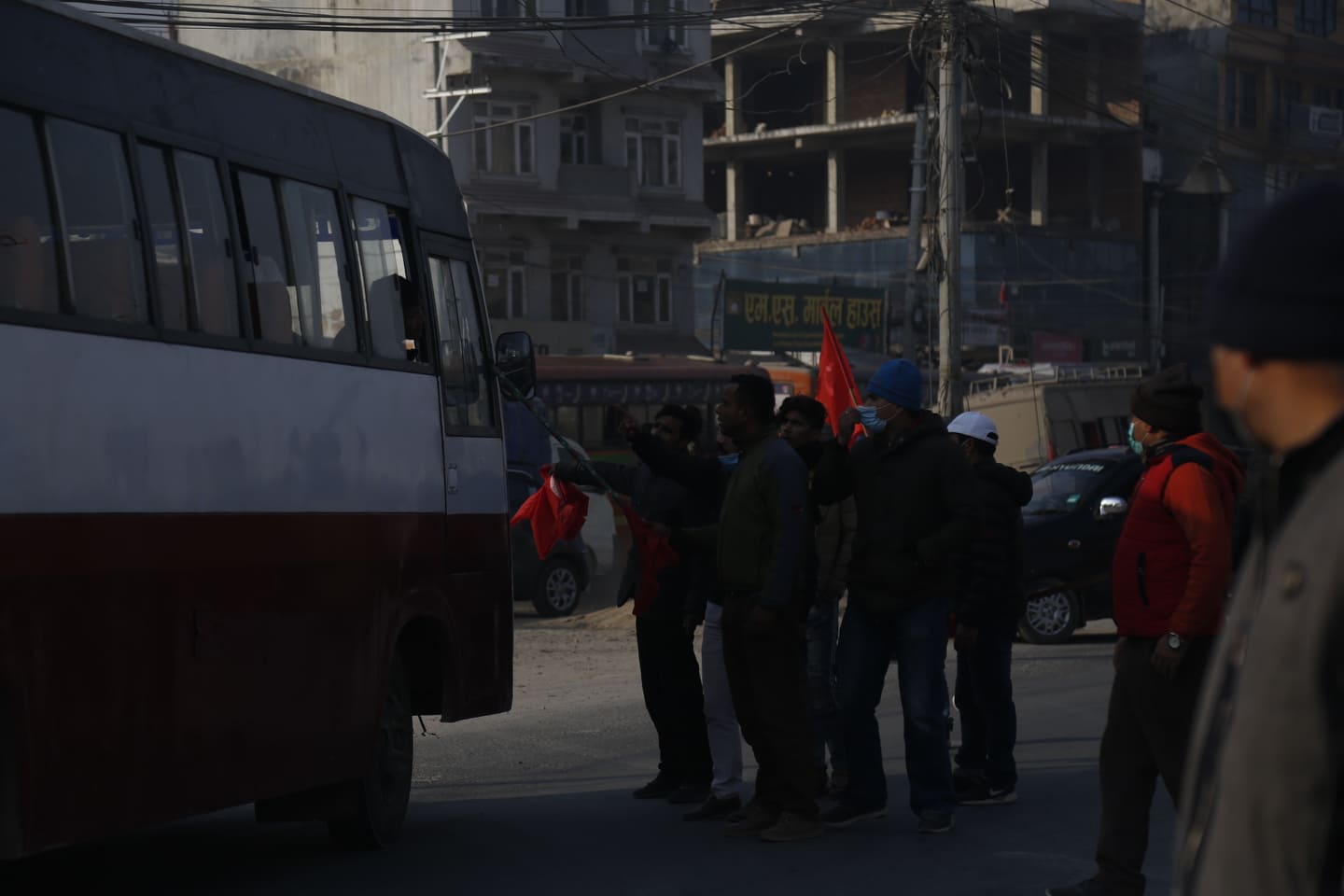 Kabin Adhikari/TKP
---