Dahal-Nepal faction holds protest against House dissolution
This is the first in a series of protests the group has announced since the Nepal Communist Party split on Tuesday.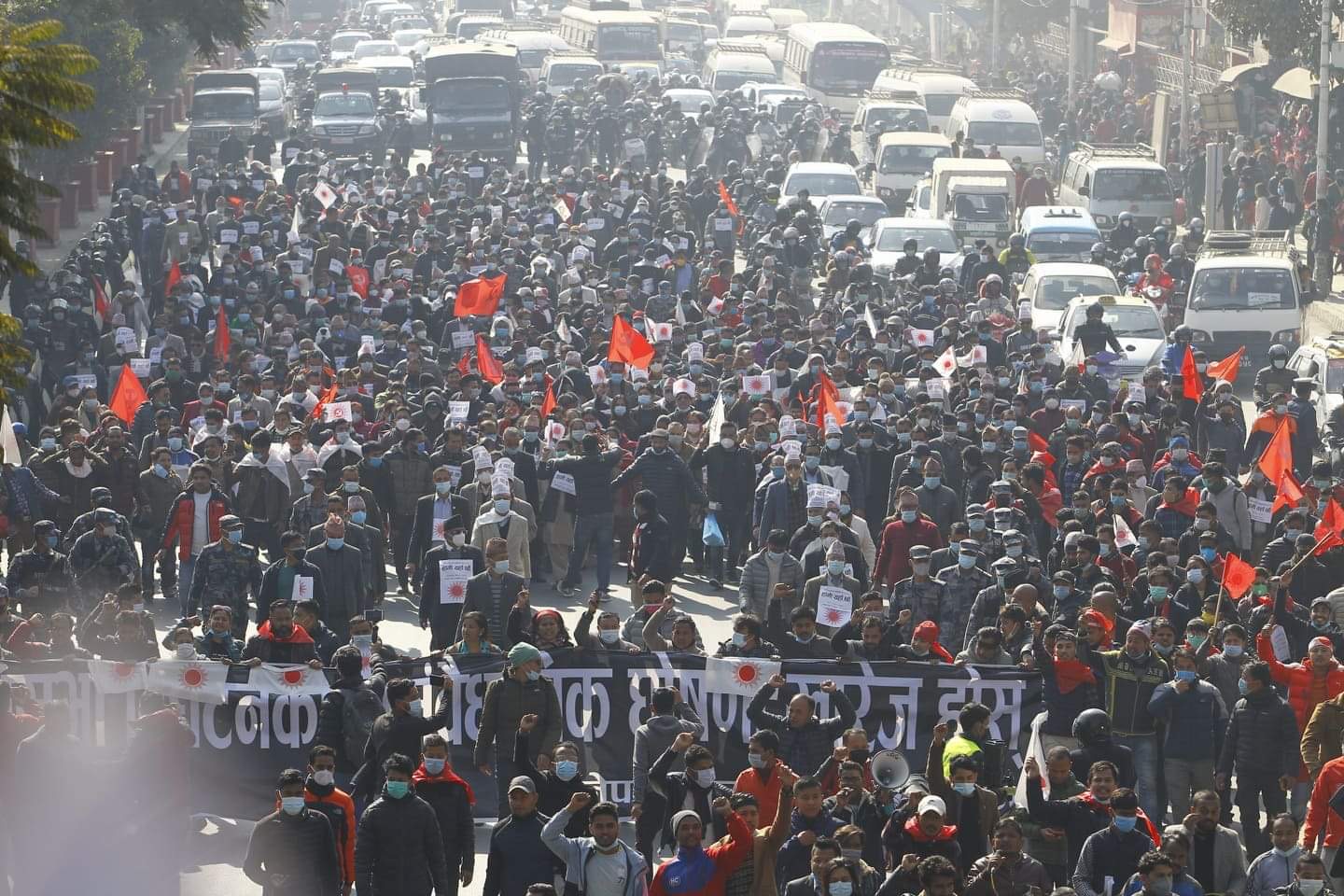 Post file photo
Published at : December 25, 2020
Updated at : December 25, 2020 12:34
The Nepal Communist Party (Dahal-Nepal faction) has held a protest at Maitighar Mandala in Kathmandu, denouncing the KP Sharma Oli government's move of dissolving the House of representatives.
A meeting of the faction's Central Committee on Thursday had passed a resolution, announcing the agitation programme.
The House dissolution has resulted in a split in the Nepal Communist Party, and the other faction is led by Oli.
Central Committee members, those from the Dahal-Nepal faction who were in Parliament and other leaders and cadres are present in the protest which is led by two chairs Pushpa Kamal Dahal and Madhav Kumar Nepal.
After finding himself cornered by the Dahal-Nepal faction, Oli on Sunday had decided to dissolve the House, in a move that lawyers and experts on constitutional affairs have described as unconstitutional.
The Supreme Court's Constitutional Bench is hearing as many as 13 petitions filed against the House dissolution on Friday.
Here are some pictures of the protest by Post photographers Angad Dhakal and Hemanta Shrestha.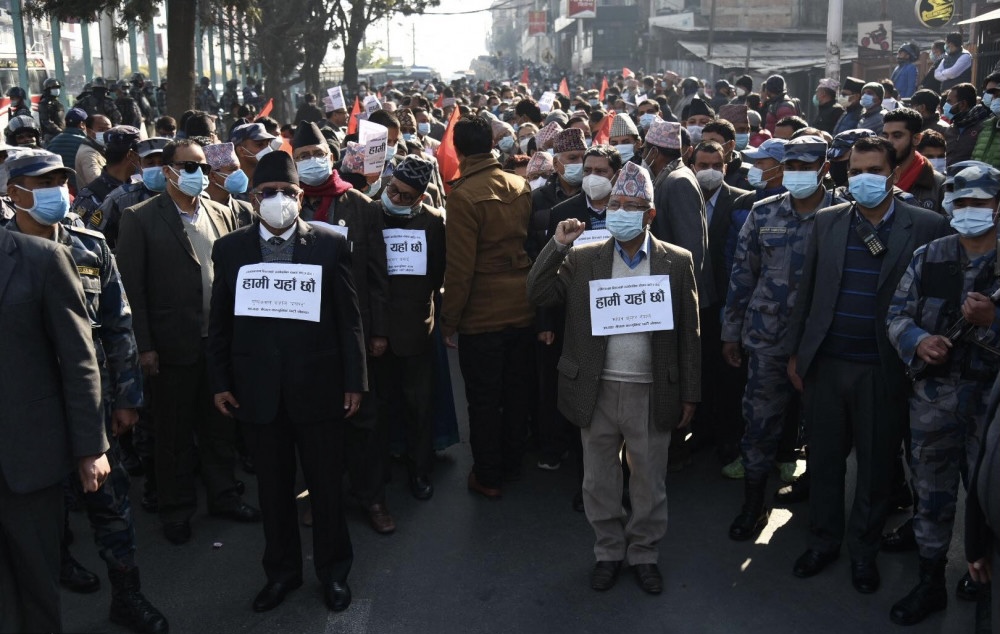 Hemanta Shrestha /TKP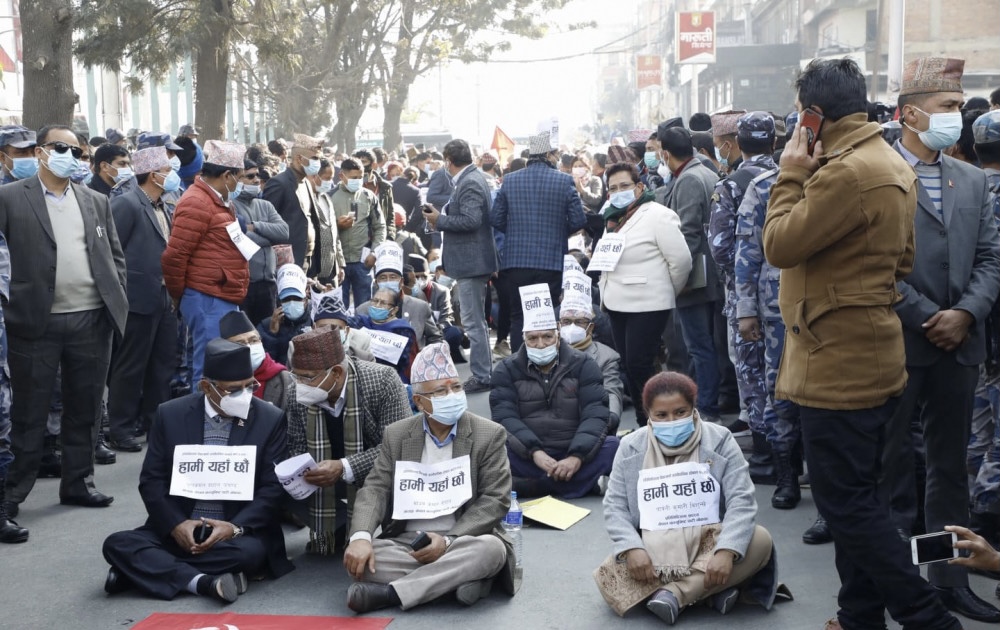 Hemanta Shrestha /TKP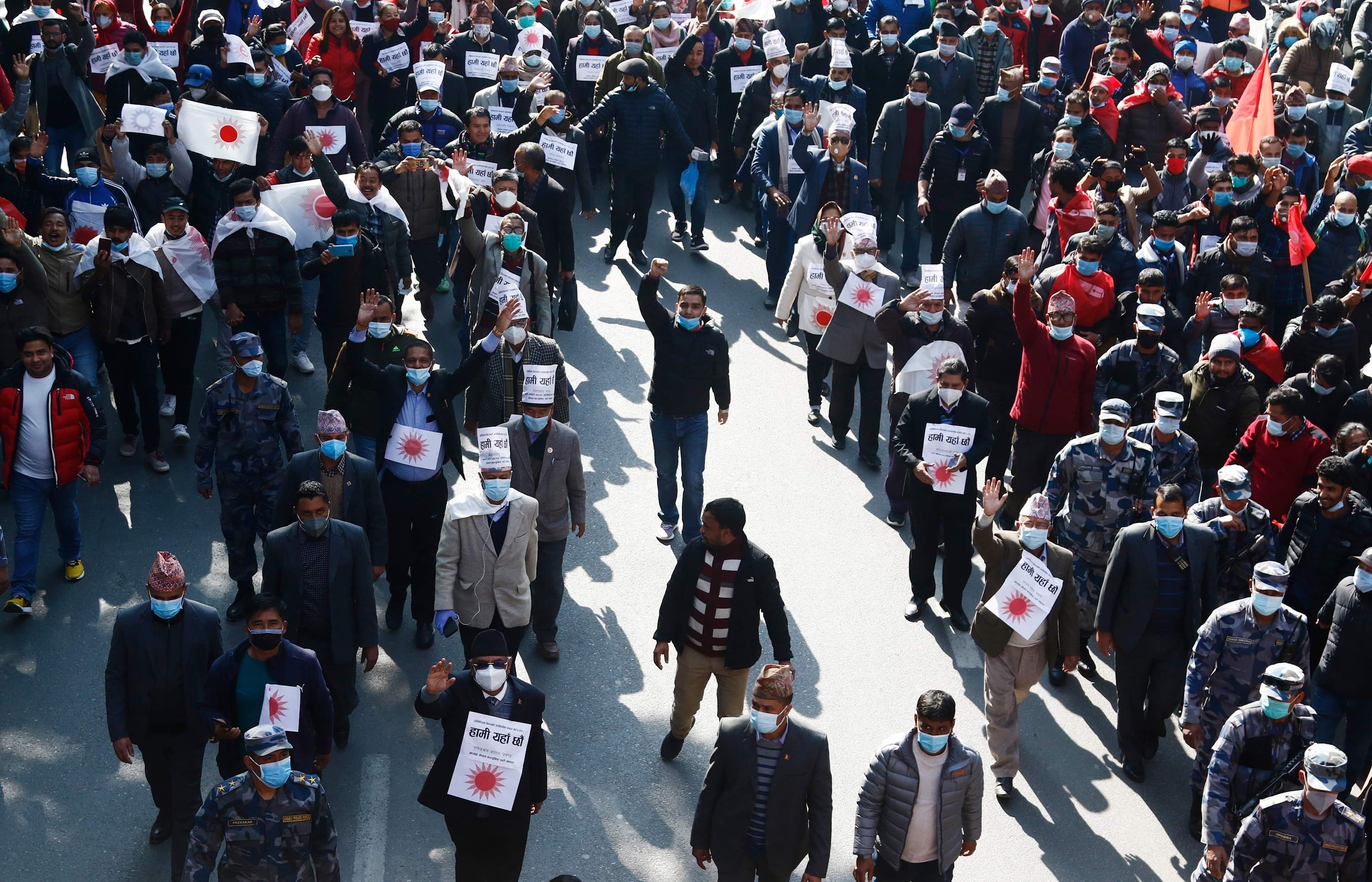 Hemanta Shrestha /TKP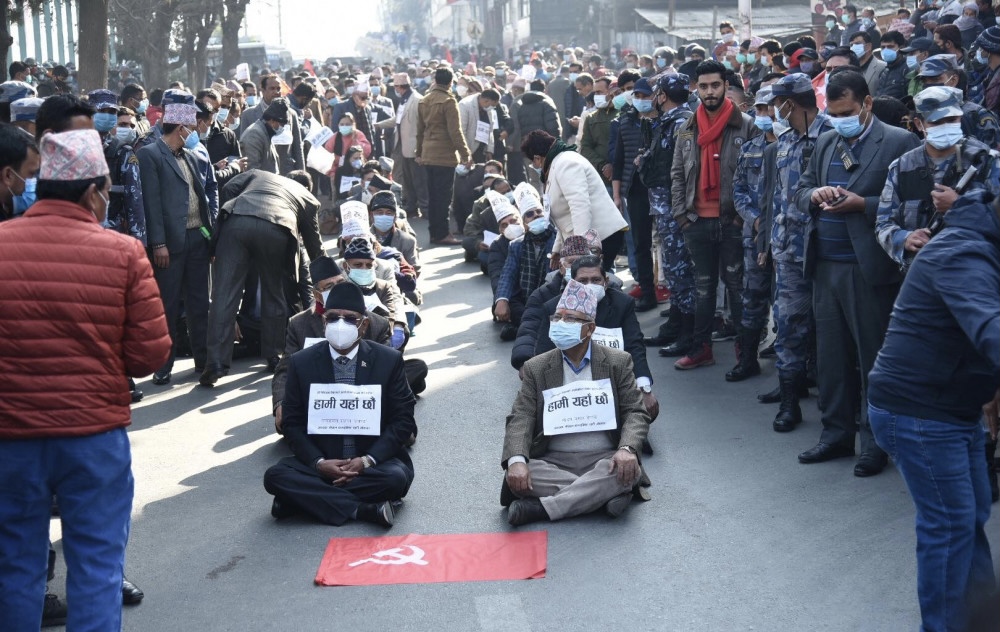 Hemanta Shrestha /TKP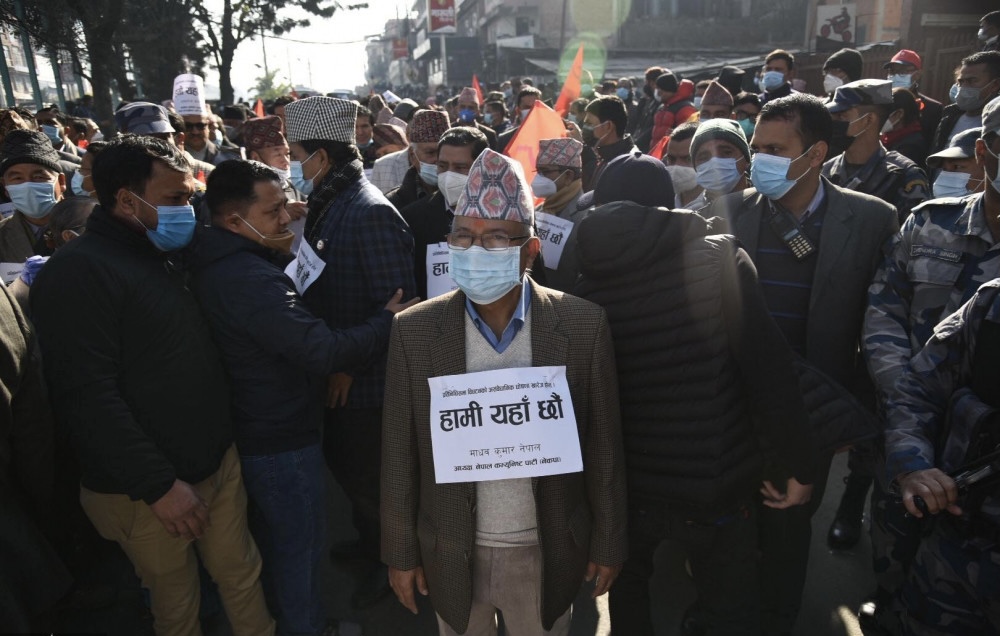 Post photo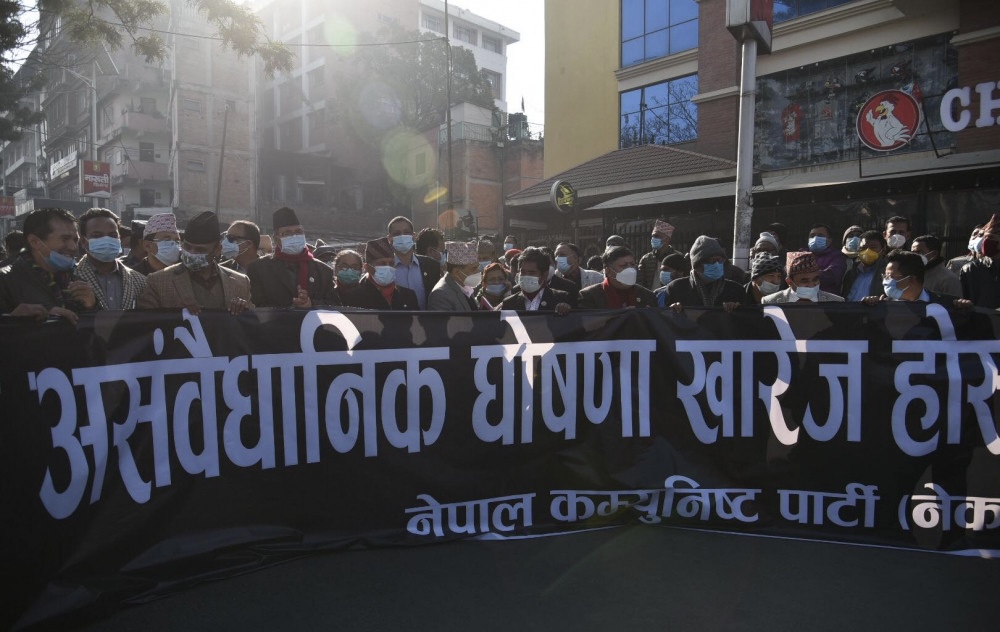 Keshav Thapa/TKP
---