One more thing the state has a problem with: truck poetry
The Department of Transport Management has outlawed the quirky verses on the backs of public vehicles, saying they cause distractions and road accidents.

Decorating vehicles is a popular trend across south Asia, and in Nepal 'truck sahitya' has become a literary trend. Post File Photo
bookmark
Published at : January 5, 2020
Updated at : January 5, 2020 20:38
Kathmandu
Those ubiquitous verses—often chuckle-inducing and occasionally straight-up cringeworthy—plastered across the rear of buses and trucks on Nepal's roads might soon disappear.

The Department of Transport Management issued a notice last week ordering all public vehicles to remove these poignant verses about love, lust, loss, satire and occasionally social criticism, popularly known as truck sahitya. The department said that the decision was taken in the interest of road safety—to prevent drivers from getting distracted while trying to read amateur poems.
Shortly after the department's decision, ridicule followed on social media.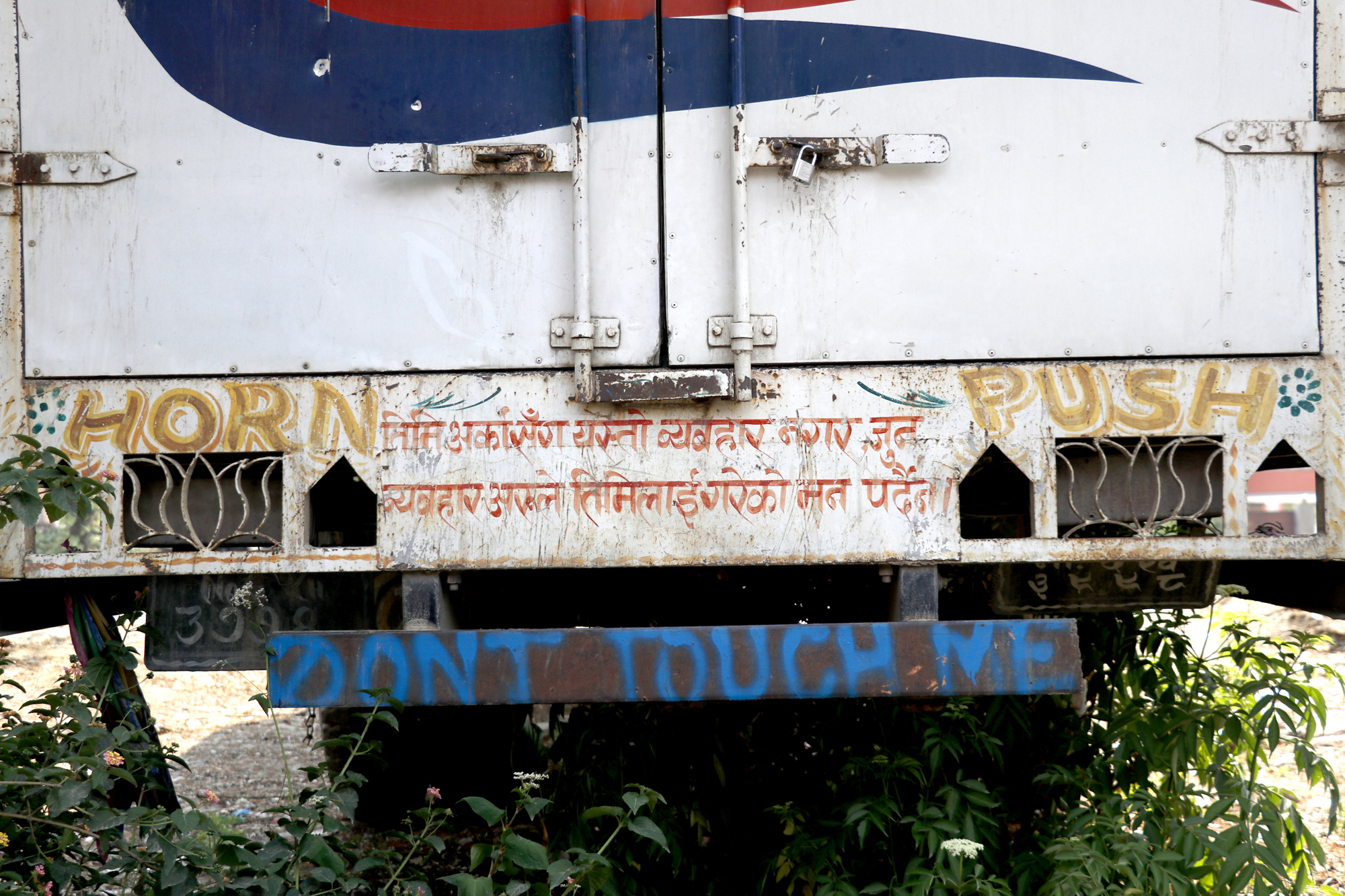 Aashruti Tripathy/TKP
"How about they first focus on improving the condition of roads," one Facebook user wrote.
"As if truck sahitya cause road accidents!" another one said. "Now the transport management department should make it mandatory for drivers to recite hanuman chalisa before they start their vehicles."
The decision might have drawn a humourous response but it arrives as one more instance of the KP Sharma Oli administration steadily tightening the noose around people's freedom of expression.
Just last week, the controversial IT bill was endorsed by a parliamentary committee, raising alarm bells about the future of free speech on the internet in Nepal. This past year, the government also arrested a number of singers and artists on charges of offending socio-cultural sentiment. Although the artists were eventually released, many commentators saw the move as another censorship attempt.
Nepal, however, is not alone when it comes to limiting attempting to curtail freedom of expression, especially those of writers, artists and poets. There is an ongoing global trend where authorities are increasingly suppressing people's voices. Watchdogs of free speech have repeatedly pointed out that freedom of expression has declined globally over the last decade.
In neighbouring India, as mass protests over the Citizenship Amendment Act continue, there has been immense scrutiny on those criticising the Narendra Modi government. Protestors are alleging that the measures in the new legislation are an attack on the country's secular constitution. Last month, after students at a college in India chanted the poem 'Hum dekhenge' by the Urdu poet Faiz Ahmad Faiz at one of their protests, the college set up a panel to investigate whether the poem is "anti-Hindu."
Politician and poet Bishwa Bhakta Dulal 'Aahuti', who has been vocal about the government's increasing authoritarian streak, said that the recent ban on truck poetry is part of a larger attempt to stifle anything that makes the authorities uncomfortable.
"Curtailing working-class people's simple form of expression is the height of authoritarianism," said Dulal. "The government is trying to do everything it can to create a single narrative and silence critical minds and voices, like we've seen in a lot of countries worldwide."
It's important for writers, activists and civil society to unite in this climate of fear, said Dulal.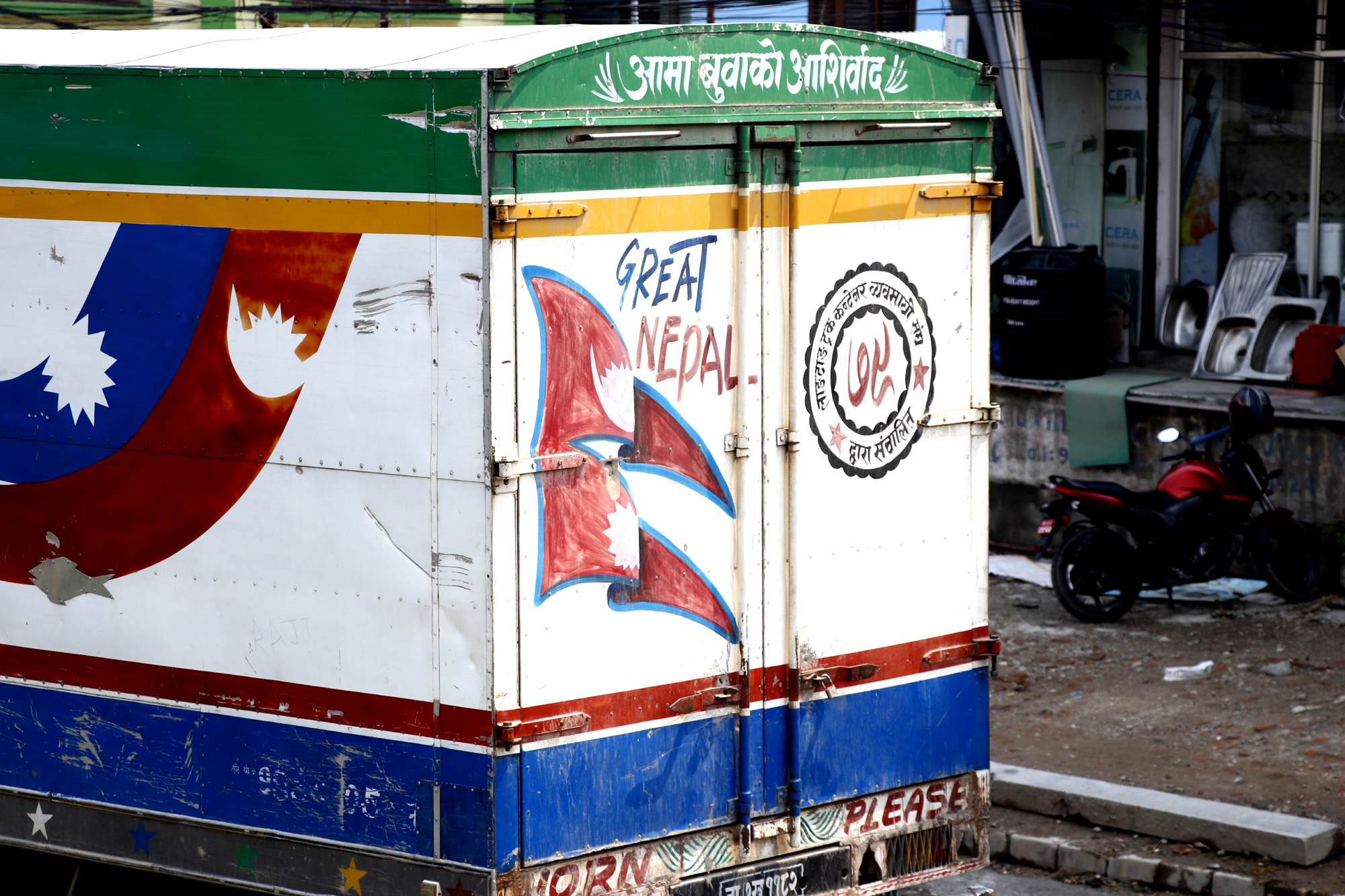 Decorating vehicles with quirky lines that take a jab at the system is a popular trend across South Asia, particularly Pakistan and India. In Nepal, this truck poetry has made it to magazines and also taken on the form of countless memes.
In the book Trucksahitya: Sankalit sirjanaharu, journalist Subida Guragain has compiled hundreds of verses from the bodies of buses and trucks. The ban is a worrying sign that the government is bent on tightly restricting people's freedoms, said Guragain.
"Removing people's earnest expressions on public vehicles is completely wrong and goes against the freedom of speech enshrined in the constitution, which the government has claimed to be the best in the world," he said. "We need to implement those freedoms, not limit them."
After saying that he is tired of attempting to engage with the "fools who make these rules," Guragain summed up his frustrations succinctly with a verse from the back of a truck:
Himal chha, pahad chha, bibhinna taal chha
Buddha janmeko desh ma buddhi ko anikal chha
Translation: "Snowy peaks, mountains, and numerous lakes abound
In the land of the Buddha, wisdom is nowhere to be found."
---
---