'If I lose my land, I will hang myself'
Owed more than Rs1 billion by sugar mills, sugarcane farmers are afraid their creditors will begin seizing their lands.

Raudi Mahato Krishana Prasain/TKP
bookmark
Published at : December 31, 2019
Updated at : December 31, 2019 19:49
Kathmandu
Raudi Mahato came to Kathmandu two weeks ago from his home in Sisautiya in Sarlahi. He came with a number of other sugarcane farmers, seeking government help in getting their dues from sugar mill operators. Now, Mahato has run out of money and he doesn't know what he is going to do.
"The 5,000 rupees I had brought with me was a loan that I had taken at 36 percent interest," said Mahato, who is in his sixties. "I thought we would be here in Kathmandu for not more than three or four days. But it has been two weeks and I don't have any more money."
Mahato, who supports a family of 12, is owed Rs400,000 by Annapurna Sugar Mills.
"I have not been paid for the last three years," he said.
There are thousands of sugarcane farmers in the country—15,000 in Sarlahi alone—who say they have not been paid by the owners of sugar mills for years using one pretext or another.
Around a hundred farmers from Sarlahi had had enough and this time, they marched to Kathmandu to protest. The federal government, however, was barely aware of their plight.
It was only on Sunday that the Ministry of Industry, Commerce and Supplies sent a letter to the Home Ministry, asking that it direct sugar mills to pay sugarcane farmers for their crops. On Monday, the parliamentary committee on industry, commerce, labour and consumer interest also instructed the government to clear farmers' dues and take action against sugar mill owners who fail to do so.
According to farmers, they are collectively owed more than Rs 1 billion.
Sugar mill operators have for years been crushing farmers instead of cane, and the government has always been either a mute spectator or their protector.
According to Kapil Muni Mainali, president of the Nepal Sugarcane Producers Federation, Annapurna Sugar Mills alone owes farmers Rs500 million, which has been piling up for the last four years. Similarly, Shree Ram Sugar Mills has outstanding dues worth Rs420 million, Mahalaxmi Sugar Mill owes Rs200-210 million, and three sugar mills in Nawalparasi still owe farmers Rs200 million.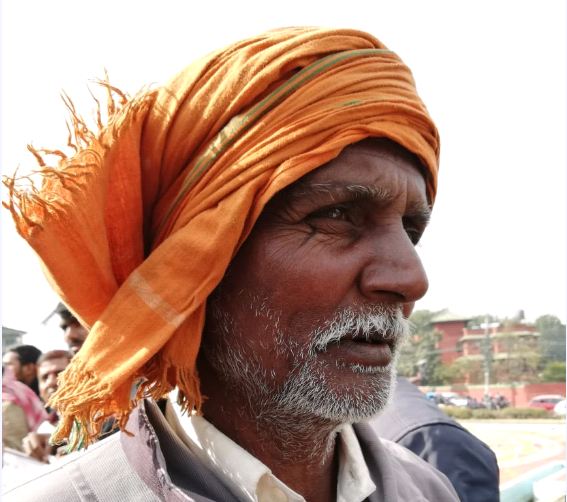 Sitaram Mahato Krishana Prasain/TKP
In January last year, mill operators and farmers had reached an agreement where operators agreed to pay farmers within 45 days of purchase. That agreement never materialised.
Despite government orders to crack down on sugar mill operators, farmers are not certain when—or if—they will be paid. Most sugar mill operators have good relations with politicians, especially local leaders, and they have been able to lobby the government to work in their favour.
Even Prime Minister KP Sharma Oli, in April, said that he was duped by sugar mill operators, referring to the sugar lobby's demands that sugar imports be capped in order to clear local stocks. However, sugar mills later raised the price of sugar citing a supply crunch. This is a saga that repeats every year, indicating just how close the nexus is between politicians and sugar mill operators.
From last year, the government started fixing the floor price of sugarcane in a bid to end the constant confrontation between sugarcane farmers and sugar producers. It has become a tradition of sorts for the two parties to engage in a bitter dispute over the floor price during harvest time every year.
Before the government began setting the floor price, sugarcane prices in Nepal were based on the rates paid by Indian mills to their farmers. The government had announced in its budget statement for this fiscal year that it would fix the reference prices of key agricultural products to encourage farmers.
But even though the government set the floor price, many sugar mills did not pay their farmers, citing their inability to sell their products. Moreover, a number of sugar mills have been paying farmers less than the price mandated by the government.
Last June, then Minister for Industry, Commerce and Supplies Matrika Yadav warned mill owners of arrest if they did not pay farmers on time.
Though the government has been saying that it supports farmers, farmers say they have not received a single paisa in subsidy.
The government has been providing a subsidy of Rs65.28 per quintal to sugarcane farmers. The subsidy amounts to Rs1.32 billion this fiscal year, but farmers like Mahato, who plant cane by taking loans from creditors, said they did not receive the subsidy this year either.
As the subsidy is provided through the sugar mills, factory owners do not directly meet farmers; they send their staff, who often do not pay farmers, said Mahato.
"When farmers ask for the subsidy amount from sugar mill owners, they are told to go to the chief district officer," said Sitaram Mahato, another sugarcane farmer who was protesting in Kathmandu on Tuesday. "When we reach out to government officials, they ask us to go to sugar mill owners."
According to agriculture scientist Madan Rai, farmers are suffering because the government has never been serious about the plights of farmers.
"The government needs to prepare a proper policy and make sugar mills accountable by preparing an annual audit report of sugar production and its cost of production and sales," Rai told the Post. "If any sugar mill is found not clearing its dues or is involved in any wrongdoing, the government should take prompt action."
But with no immediate signs of getting paid, Raudi Mahato is at a loss.
"I have a loan of Rs300,000 on my head," he said. "If I don't pay my creditors, they will seize my land, which will leave me with no option than to hang myself. I cannot see my children dying of hunger."
---
---