Visit Nepal 2020 is five months away, but not much has been done to promote the country abroad
An inexperienced campaign leader, an inadequate budget and lack of leadership at the Tourism Ministry are all hampering promotional activities.

Nepal plans to bring in two million tourists next year as a part of its Visit Nepal 2020 campaign. Lexan/Shutterstock.com
bookmark
Published at : July 25, 2019
Updated at : July 26, 2019 11:09
Kathmandu
With just five months remaining before the year ends and Visit Nepal 2020 begins, very little has been done on the promotional front—except for two visible fiascos.

Visit Nepal 2020, Nepal's third large-scale tourism promotional campaign, envisions drawing two million foreign tourists and earning Rs200 billion. But travel trade entrepreneurs are worried that neither the government, the Nepal Tourism Board nor the Visit Nepal 2020 Secretariat has done anything substantial to promote Nepal abroad to attract tourists.
The Tourism Ministry, in November last year, had named industrialist Suraj Vaidya as the national coordinator for the Visit Nepal 2020 campaign, with a secretariat in Keshar Mahal given full responsibility to promote and market Nepal aggressively.
"We are focused on our target and a strategy to bring in tourists who can spend," Vaidya told the Post. "I admit our promotional activities have moved slowly but that is because of a limited budget."
The Finance Ministry had allocated Rs100 million to carry out promotional activities in key source markets, but that budget only came two months before the end of the last fiscal year, said Nandini Lahe Thapa, member secretary of the Visit Nepal 2020 Secretariat.
"The requirement was Rs1 billion but the allocation was Rs100 million," Thapa said. "Promotional activities in the international market require massive investment."
The secretariat has sought a Rs500 million budget for the current fiscal year, which began last week.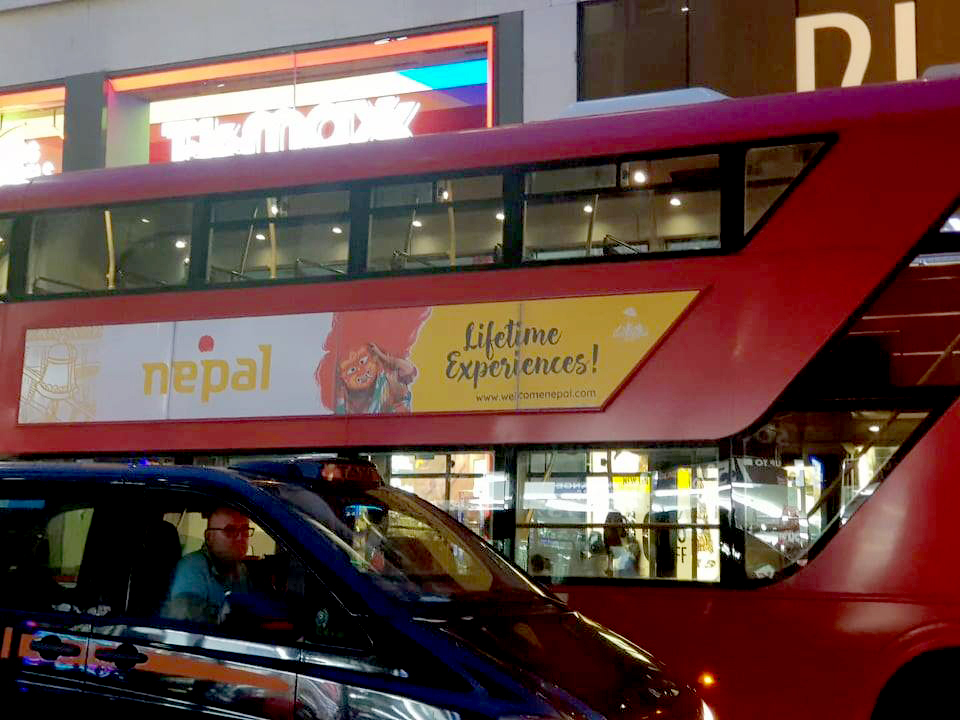 Earlier, in June, posters of promotional campaign for Visit Nepal 2020 appeared on buses of London's transit system. Photo via Nepal Tourism Board on Facebook
So far, the secretariat has unveiled a logo and some sticker designs, but it was also behind the attempt to host the 2019 International Indian Film Academy awards, which was heavily criticised across the board for the amount of money Nepal would have to spend. Then, there were Visit Nepal posters put up on the London Underground, one of which showed Thailand, not Nepal, inviting ridicule on social media platforms.
Many tourism entrepreneurs believe that these oversights, along with the secretariat's inability to work as expected, are a result of Vaidya's inexperience in the tourism sector.
"He [Vaidya] may be capable of leading the private sector but the tourism industry is a different thing that needs serious attention," said Sitaram Sapkota, former president of the Trekking Agencies Association of Nepal.
Last August, when the Cabinet decided to formally launch the Visit Nepal 2020, the late Rabindra Adhikari, who was Tourism Minister, had started a headhunt for someone to lead the campaign. Adhikari had approached two prominent tourism entrepreneurs—Basanta Raj Mishra and Yogendra Sakya, both of whom said they were ready to support the government but were not comfortable leading the campaign due to political differences.
Vaidya was then directly selected as coordinator by Prime Minister KP Sharma Oli, who is said to have close relations with the industrialist.
Since then, many leaders in the tourism fraternity have criticised the government for appointing Vaidya.
"The Visit Nepal 2020 Secretariat has a dynamic leader who has already led the country's apex private sector body—the Federation of Nepalese Chambers of Commerce and Industry—but in the case of tourism, it looks like he has very little time to spare," said Ashok Pokhrel, president of the Nepal Association of Tour Operators.
But Vaidya rubbished the criticism, saying people just like to complain. People complaining about the leadership doesn't mean nothing has been done, he said.
According to Vaidya, they have decided to organise an ice hockey championship at Gokyo Lake this winter and a tourism summit in early 2020 in coordination with multilateral funding agencies like the World Bank and the Asian Development Bank.
"We will also go aggressively after the Chinese, Indian and European markets as soon as we get the budget," said Thapa.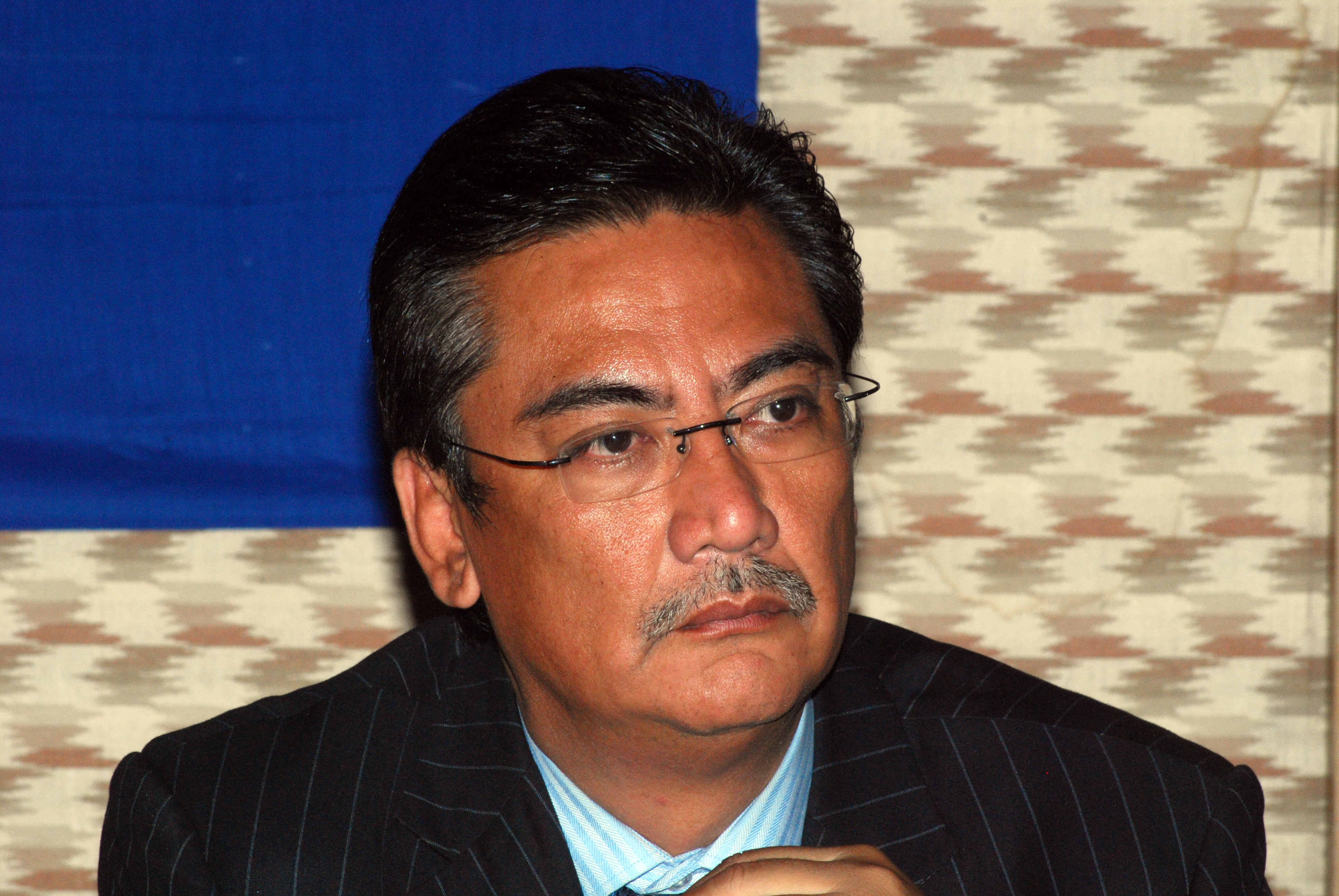 Suraj Vaidya is the national coordinator for the Visit Nepal 2020 campaign. Post Photo
But with just five months to go, entrepreneurs are worried that the campaign will be a disappointment.
"There have been some promotional activities on London's buses and in some Indian cities, but that will not be enough for a massive campaign that is organised every decade," said Basanta Raj Mishra, chairman of the Temple Tiger Group of Companies. "Most large travel and tour operators I met in different countries in the past several months say they are unaware of Nepal's tourism campaign. This means that the campaign is not visible."
Entrepreneurs have also questioned the rationale behind the secretariat itself, as the Nepal Tourism Board already does the same thing that the Visit Nepal 2020 Secretariat is supposed to do.
"There are no breakdowns to attract tourists from particular countries," said Mishra. "This shows that the secretariat lacks a plan and a strategy."
The Visit Nepal campaign has numerous other problems, including the lack of top leadership after the death of the tourism minister in a helicopter crash in February. The government has also made decisions that appear contradictory to the aim of increasing tourist arrival, like a sharp increase in visa fees for tourists, said Sapkota.
The government should instead have waived visa fees during the off-season and opened up areas along the Nepal-China border points that have been restricted for tourists from decades, he said.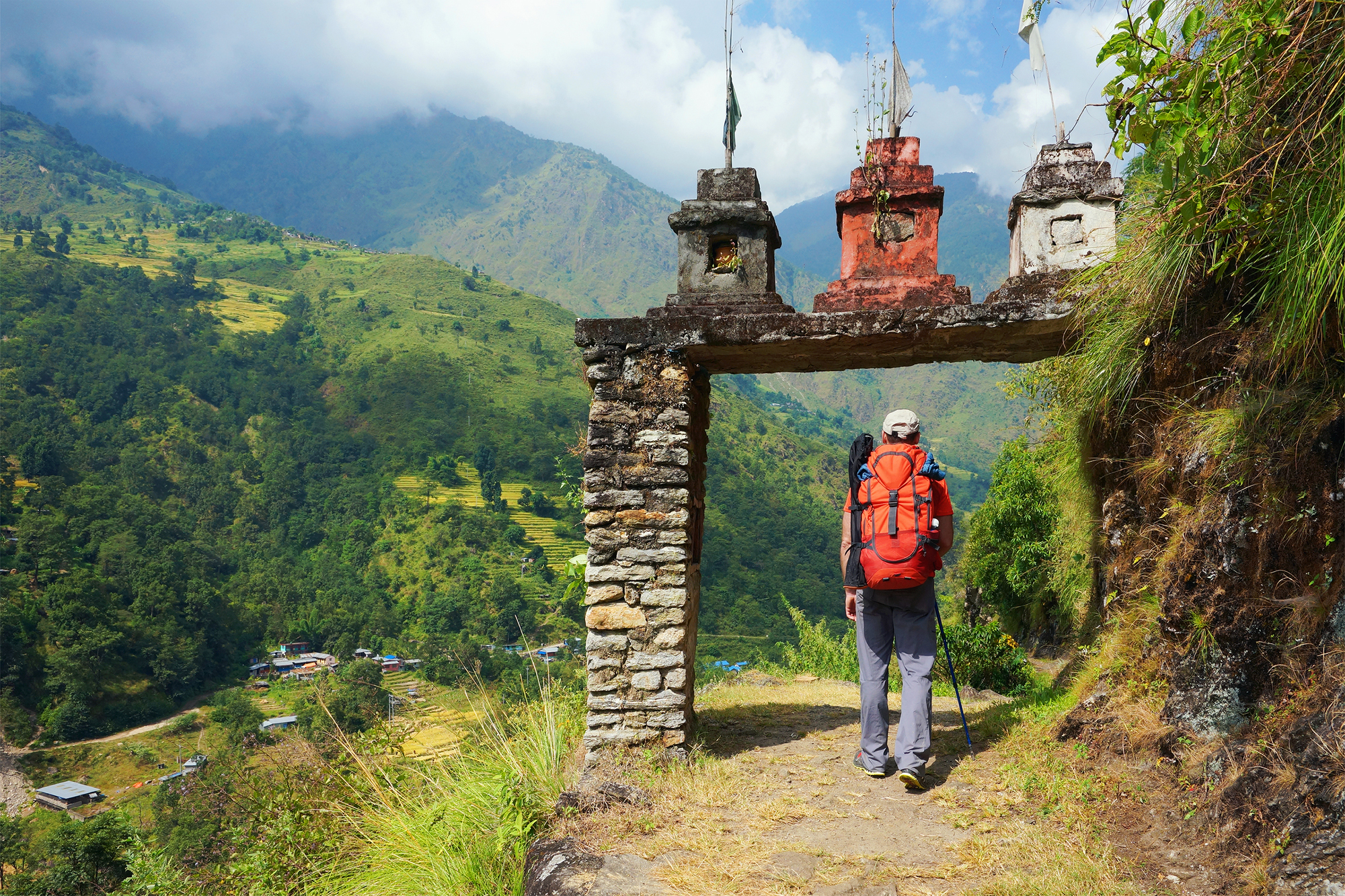 Tourism entrepreneurs are worried about the government's policy of targeting visitors' numbers and realising the goal anyhow. Shutterstock
Upper Mustang, Upper Dolpo, Manaslu, Lower Dolpo, Rara Lake, Upper Gorkha, Rasuwa and Manang are some restricted areas where foreign visitors need to obtain a special permit, which costs a few hundred dollars.
Tourism entrepreneurs are worried about the government's policy of targeting visitors' numbers and realising the goal anyhow. "We cannot benefit from the numbers alone. It's their spending that will create an impact on the country's economy and generate employment," said Pokhrel. "We are not concerned with the target the government has set, which is not an ambitious one, but earnings matter. We should not run after numbers, we need tourists who can spend."
Tourist arrivals crossed the coveted one-million mark for the first time in 2018, with 1.17 million foreign visitors streaming into the country, but their spending plummeted to a seven-year low. According to statistics from the Tourism Ministry, the average spending per tourist per day dropped to $44, the lowest in seven years. The average spending was $54 per day in 2017. In 2003, during the height of the Maoist insurgency, per day spending of tourists was at a record $79.1.
In 2015, the Post-Disaster Needs Assessment report had urged the government to announce 2017-18 as Visit Nepal year to assure visitors that reconstruction and rehabilitation will be completed by then. In August 2017, the government, however, decided to postpone the Visit Nepal 2018 campaign to 2020 due to the slow pace of road and airport upgradation and reconstruction of historical monuments and cultural heritage sites.
But even though the government had three years to prepare adequately for the campaign, nothing substantial has been visible.
"It doesn't look like anyone is serious," Pokhrel said.
***

What do you think?
Dear reader, we'd like to hear from you. We regularly publish letters to the editor on contemporary issues or direct responses to something the Post has recently published. Please send your letters to tkpoped@kmg.com.np with "Letter to the Editor" in the subject line. Please include your name, location, and a contact address so one of our editors can reach out to you.
---
---