ICYMI: Here are our top stories from Monday, July 22
Here are some of the top stories from The Kathmandu Post (July 22, 2019).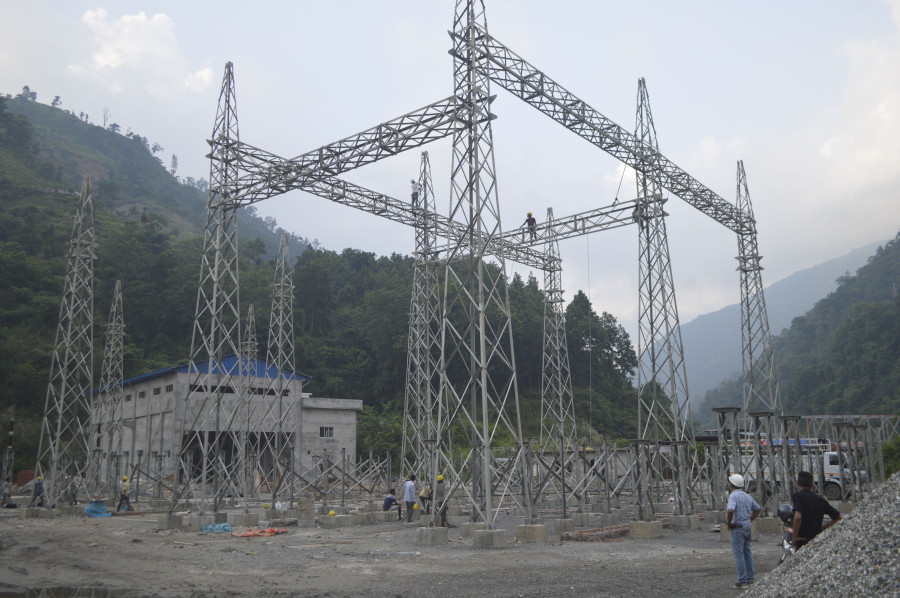 Workers are seen at a construction site of Kulekhani-3 hydropower project in Makwanpur. Pratap Bista /TKP
bookmark
Published at : July 22, 2019
Updated at : July 22, 2019 18:44
Here are some of the top stories from The Kathmandu Post (July 22, 2019).

As government goes all out to crack down on Chand outfit, concerns grow over escalation of conflict
Amid concerns that the government was maintaining a tougher stance against the Netra Bikram Chand-led Communist Party of Nepal instead of making efforts to hold dialogue, police have arrested another member of the party, in a move security experts say could set the ground for confrontation.
Security personnel on Saturday midnight detained Maila Lama, the Kathmandu Valley in-charge of the Chand party, from Kandaghari, east of Kathmandu.
Central bank should adopt measures to ensure financial stability rather than force mergers, analysts say
The Nepal Rastra Bank is likely to make merger and acquisition of commercial banks its core measure in the upcoming monetary policy to ensure stability in the financial sector, but analysts and bankers say the regulator should sharpen its teeth instead of adopting forced mergers.
Though the central bank in 2010 adopted the policy of unification of the banks and financial institutions, in the last decade it issued licences to a large number of institutions, aiming to expand financial services to the country's rural areas.
Disabled children out of the education system in Achham
Rohit Dhungana is 13 years old. A resident of Mangalsain Municipality, he cannot speak or hear but he communicates well in sign language. A year ago, Rohit's mother, Goma, sent him to a school for disabled children in Shreekot at Sanfebagar Municipality. A year later, Goma stopped sending Rohit to school, as she found that the school did not have a conducive learning environment for Rohit.
"Although the school is supposed to cater to the disabled, it did not pay much attention to the students' special needs. I saw the staff misbehaving and getting irritated with the students. I couldn't see my son go through that so I removed him from the school," Goma said.
Power utility finally gets around to doing prerequisite studies
The Nepal Electricity Authority finally got around to carrying out prerequisite studies for the construction of three transmission lines and seven high capacity substations in eastern Nepal, four years after signing a loan agreement with the International Development Association to build them.
Nepalis wake up and smell (Nepali) coffee
Janak Raj Gautam's day begins, as it has for the last 55 years, with a steaming, freshly brewed cup of coffee. Unlike his contemporaries, who prefer a milky cup of tea, Gautam savours the dark brew, with its rich aroma and caffeine kick.
Gautam was introduced to the wonders of coffee by his father, who would regularly get a pack of cigarettes and his coffee supply delivered directly from Kolkata during the British Raj.
The history of coffee as a 'curiosity plant' in Nepal goes back over half a century. In 1938, a Burmese hermit named Hira Giri travelled to Aapchaur in Gulmi district with a pouch full of coffee seeds from Burma (now Myanmar), bringing coffee to Nepal for the first time, according to the National Tea and Coffee Development Board. The hermit planted it in the region, sowing seeds of coffee farming for the first time in Nepal. This coffee had been brought to all of British India by the Dutch and the British.
---