Stuck in isolation? We got you covered with these so-bad-they're-good movies
From Mithun's 'Gunda' to Manisha Koirala's 'Jaani Dushman', here are eight movies that you can watch now to relish their campiness.

The so-bad-they're-good movies genre in recent years has received cult status among movie lovers. Screengrabs via Youtube
bookmark
Published at : January 28, 2022
Updated at : January 28, 2022 07:47
Kathmandu
We have relied on cinema since its inception for various reasons. There are movies that we watch to feel inspired. And there are some films that we rely on to feel good about ourselves, learn about society more or just for the sake of entertainment.
With the steep increase in the number of filmmakers and the availability of movie streaming platforms, the audience now has access to more bad films, which are a complete waste of time and energy. But transcending even those terrible movies are films that are so bad that one actually starts enjoying the sheer stupidity presented in front of them.
Popularly known as so-bad-they're-good movies, this genre in recent years has received cult status among movie lovers, and people watch these unintentionally funny films to have a good time and relish their campiness.
At a time when most of us are stuck in isolation (either because of getting infected with Covid-19 or being in contact with an infected person), staying at home can be a challenge. And in such difficult times, watching so-bad-they're-good movies can help relieve one's stress, believes Parbati Shrestha, senior project coordinator at Transcultural Psychosocial Organization Nepal.
"With the kind of chaos and unpredictability that we are currently living in, if you are planning to watch movies to spend your time, I suggest you watch light-hearted movies," says Shrestha. "If we expose ourselves to more funny content, we can feel good about ourselves and better our mood."
So if you are stuck at your home and don't know what you should binge-watch, here are eight so-bad-they're-good movies that you can watch now.
'Main Prem Ki Deewani Hoon'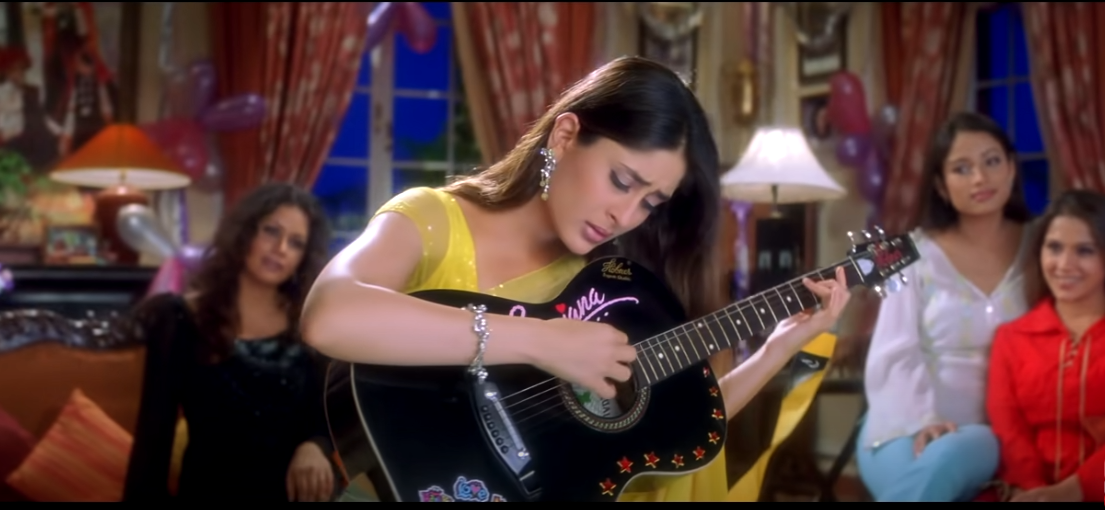 Screengrab via YouTube
In 2003, if Filmfare Awards (India's most prominent film awards) had a category for the 'Most Overacted Film of the Year', this movie would have definitely won the award.
Directed by Sooraj Barjatya, who's known for family blockbusters like 'Hum Aapke Hain Koun' and 'Hum Saath Saath Hain', every actor in the film except Abhishek Bachchan overacts to a level that one actually starts wondering what the actors ate during the shooting to have such high level of energy.
Sanjana (played by Kareena Kapoor) meets Prem Kishen (played by an over-enthusiastic Hritik Roshan) in an arranged marriage setting. While both of them slowly fall in love, it turns out that Sanjana, the papa ki pari (papa's princess), was supposed to marry Prem Kumar (played by Bachchan), who is the boss of Prem Kishen.
As the story unfolds, what we see in the name of the plot is not a heartfelt love triangle but a mess of exaggerated acting and writing that even makes a serious scene unintentionally funny.
This film can be a great starter for those who want to explore the so-bad-they're-good movies in Bollywood.
'Miss Nepal'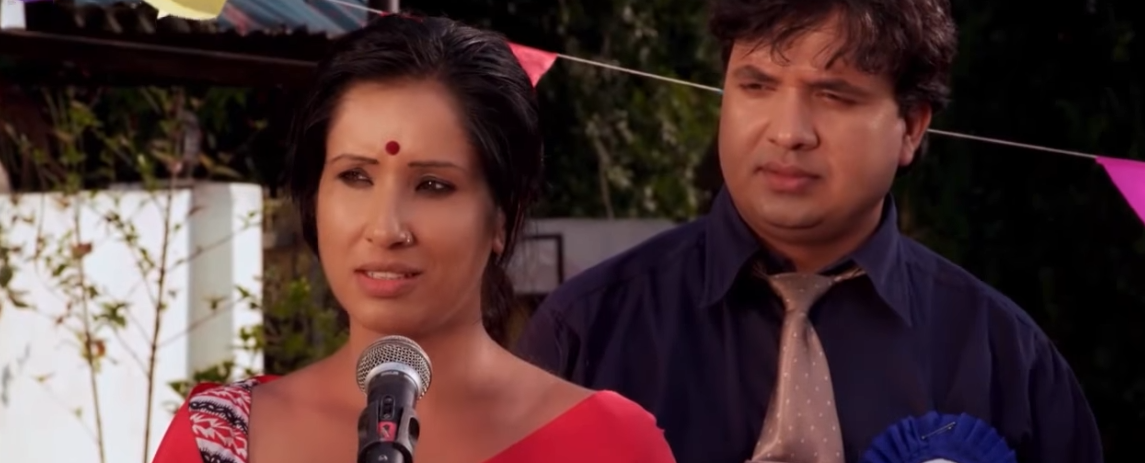 Screengrab via YouTube
I won't lie, but Madhur Bhandarkar's 'Fashion' (2007) is my guilty pleasure. Even though the movie is silly and over the top, I still enjoyed watching it.
And the closest Nepali film I have ever found that could match the Bollywood movie's absurdness is 'Miss Nepal'.
The film is based on a story of a young woman who dreams of winning the title of Miss Nepal, a beauty pageant. However, the film lacks a strong plot that unravels the dark side of such pageants, which are known for setting unrealistic beauty standards. But what the film definitely has in abundance is poor acting and borderline cringe dialogues that make no sense or add any value to the film.
Even during serious moments in the film, the actors' poor acting makes the scene so funny that one starts laughing at them instead of empathising.
In one of the serious scenes of the film, a supporting character—to convey her sadness—takes a deep breath so many times that it seems like she's having an asthma attack when in reality, she's just sad.
Filled with plenty of such equally bad scenes, the film should be applauded for raising the bar of the 'so-bad-they're-good' movies in the Nepali film industry.
'Jaani Dushmaan: Ek Anokhi Prem Kahani'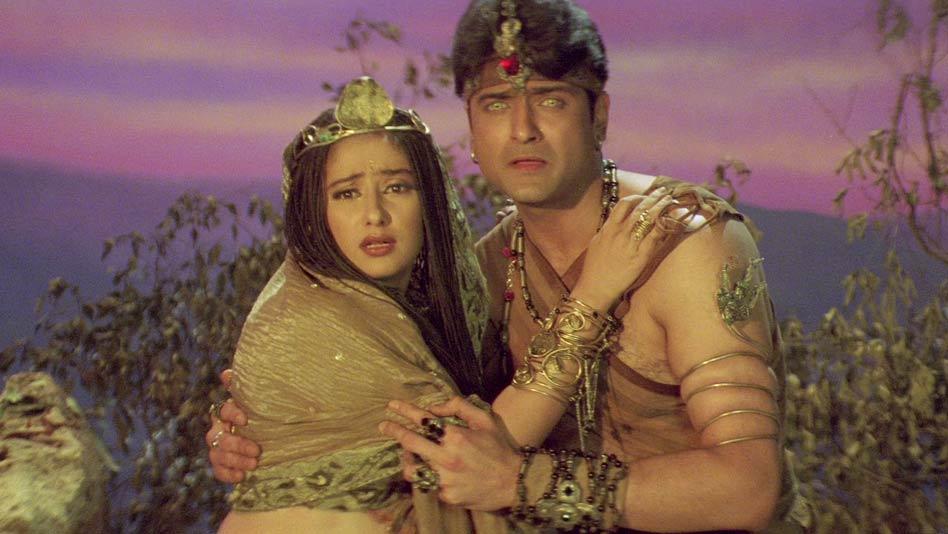 Screengrab via YouTube
Manisha Koirala has acted in many critically acclaimed films like 'Bombay' and 'Dil Se', among others in her two-decade-long career. But she has also been a part of some terrible films, one of which is 'Jaani Dushmaan: Ek Anokhi Prem Kahani'. I think the movie is a goldmine in her career that shows how she can be decent in so-bad-they're-good films as well.
But more than her, it's the thrilling plot, the funny execution, and the kitschy visual effects that make the movie a must-watch Hindi film in this particular genre.
There's absolutely nothing good about the film; the music, the acting, or the script. Everything makes your head spin. And that's the beauty of this revenge saga where we can see ichchadhari naag (poorly played by Armann Kohli) not only breaking the bones of people but also breaking the laws of physics.
It won't be wrong to say that this film might inspire Ekta Kapoor to create her very own Naagin Universe because, like her naagins, our film's hero also can do anything. Maybe by watching it, you can also get some inspiration.
'Karzzzz'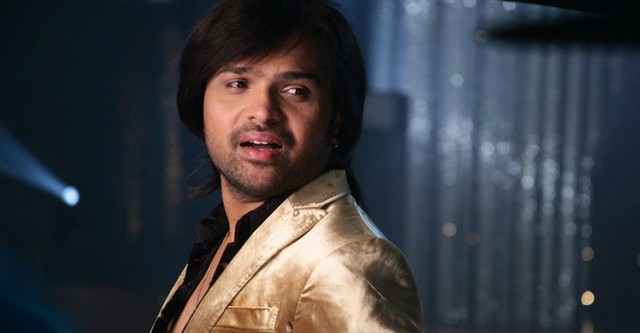 Screengrab via YouTube
If you are a fan of Himesh Reshammiya, you will definitely enjoy the movie 'Karzzzz'. In the movie, Reshammiya not only sings but also acts.
Released in 2008, the film was a remake of Rishi Kapoor and Simi Garewal's 'Karz'. While people appreciated the old version for its interesting tale of reincarnation and the powerful soundtrack that made thousands of people sing and dance to the film's songs, the newer version was so bad that every critic declared it one of the worst movies in the history of Bollywood.
But that shouldn't stop you from watching this cult classic because the movie has some of the worst acting that you will ever have in Bollywood, courtesy of both Reshmmaiya and Urmila Matondkar (she plays the role of Garewal played in the original 'Karz').
Apart from the acting, the movie's songs will always 'blow your mind' as well. While most of the songs have equally cringe power, I am sure 'Tandoori Nights' will stick to your memory for a lifetime if you haven't heard it already.
'Tanha tanha hai dil, tanha Tandoori Nights. If loving you is wrong, I don't wanna be right.' This is one of the lines of the song. I don't think I need to say anything more about how 'great' the overall music of the film is.
'Kathmandu'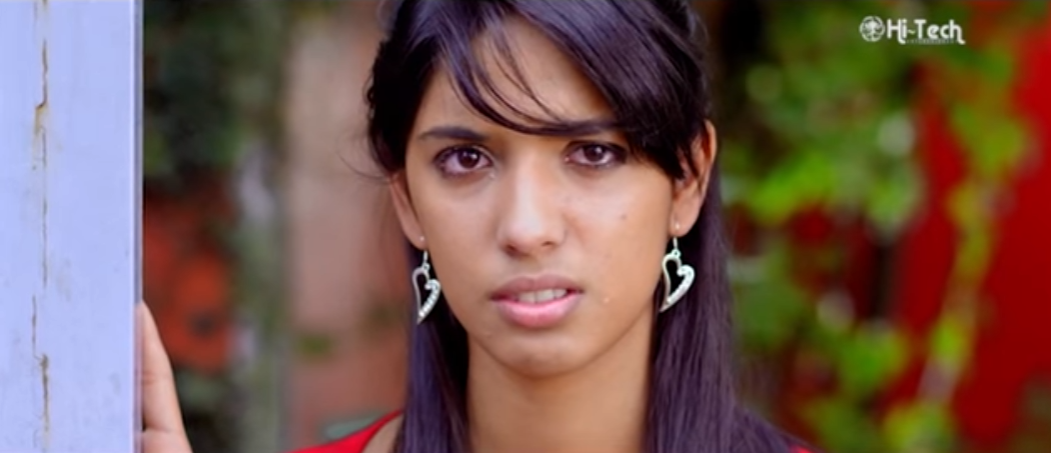 Screengrab via YouTube
A line from the summary of the movie Kathmandu on the IMDB website states that the film 'sheds light on the critical problems of family life in Kathmandu'.
I don't know how successful the film is in shedding light on the critical issues of Kathmandu, but what it definitely succeeds in is shedding light on how one can make a bad film and yet keep viewers glued to the screen.
The makers touch on several issues in the film–migration, mental health, substance abuse, parental style, and others. When they started, they might have been driven with good intentions to make a social commentary film, but in reality, the film has become a laughing stock.
Unintentionally funny dialogues, misfit actors who do everything except act, a poor story, the film has everything under control and begs for viewing.
'Aabra ka Dabra'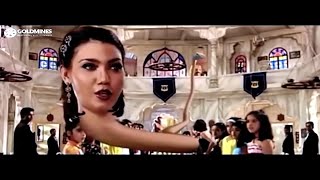 Screengrab via YouTube
There are Potter heads (fans of Harry Potter). And then there are 'Aabra ka Dabra' fans, who I believe are way ahead of the Potter heads because to enjoy a film like 'Aabra ka Dabra' requires a lot of energy and mental strength.
Directed by Dheeraj Kumar, this masterpiece beats every other fantasy film churned out from Bollywood.
Shanu, a boy, enters a magic school run by an evil magician, Rang Birangi (yes, that's her name). While studying in the school, the boy discovers that Rang Birangi has captured his father, who he thought died a few years ago.
He then goes on a mission to free his father and, in the process, makes new friends.
For its time, the makers did make an attempt to try something new. But the poor visual effects, the substandard acting, and the gimmicky production design make it one of the more promising movies to watch from the 'so-bad-they're-good' genre. It seems like every element in the film was either catered to fulfil the cringe needs of the viewers or to promote Parle G (you will understand this joke after watching the film).
'Dhadkan'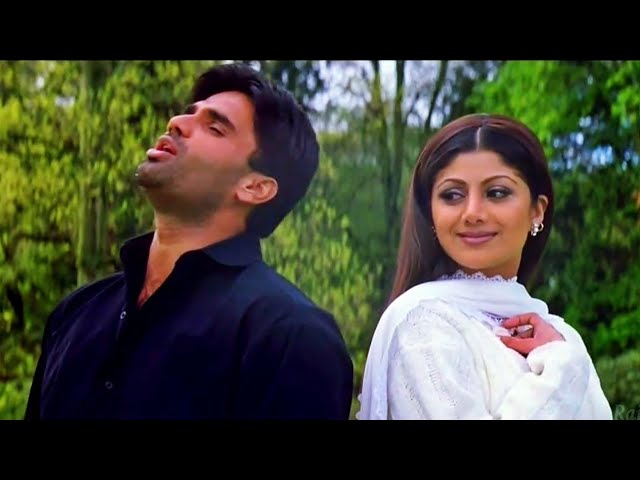 Screengrab via YouTube
I remember one of my English teachers telling me that she thinks 'The Great Gatsby' inspired the story of 'Dhadkan'. As both of them share a typical rag to riches story of the protagonist, she felt the Bollywood movie's director, Dharmesh Darshan, was inspired by F Scott Fitzgerald's novel.
I don't know how much truth there is in what she says, but I agree that both of them are cult-classic in their own ways. While 'The Great Gatsby' was a great novel that made a beautiful commentary on the American dream and the growing culture of materialism, 'Dhadkan', on the other hand, gave us iconic dialogues, scenes and songs that no Bollywood lover can ever forget.
Whether it is the too-good-to-be-true characters of Ram (played by Akshay Kumar), his evil family who hates Anjali (played by Shilpa Shetty), or even minute things like lighting and Anjali's lip makeup, the film has overdramatic tones on every layer. But it is Dev (played by Suniel Shetty), the show-stealer, who makes everyone's dhadkan (heartbeat) faster with his iconic cringe dialogues.
If you want to watch a trashy movie–especially if you are a budding entrepreneur, I recommend watching this masterpiece. Witnessing the speed with which Dev earns his money in the film, you can get some motivation from him.
'Gunda'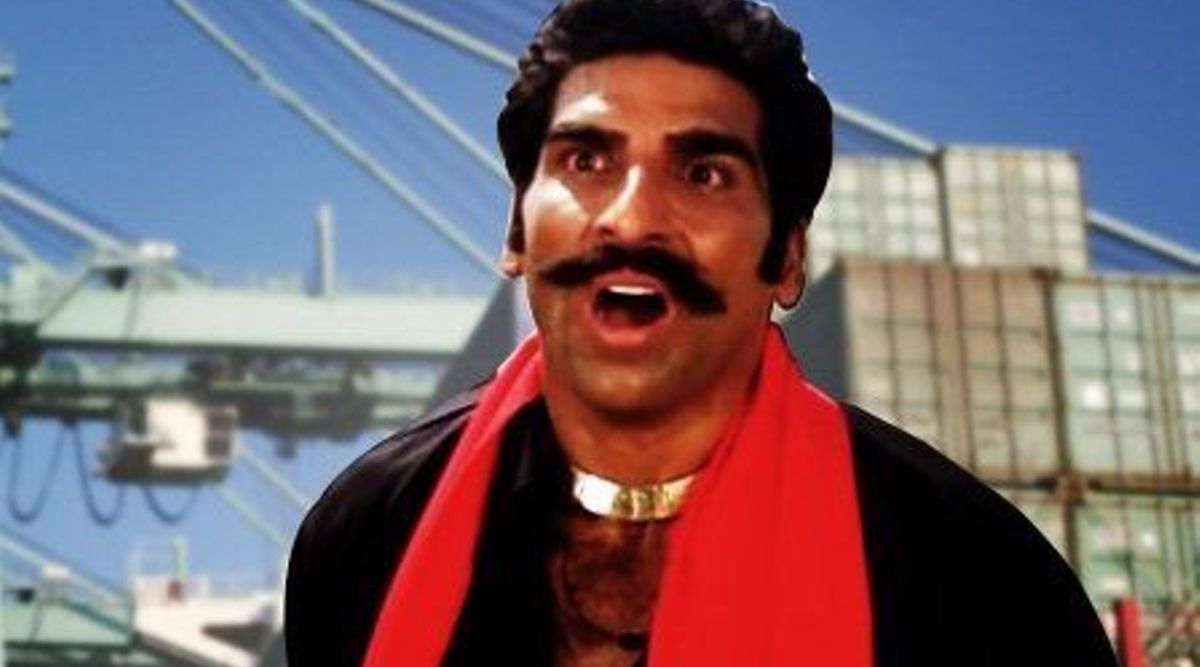 Screengrab via YouTube
This list wouldn't have been complete if there wasn't 'Gunda' in it.
I don't know what to write about the film that hasn't already been written. In my opinion, 'Gunda' (1998) is not a film. It's an experience that transcends the laws of filmmaking.
At its core, the movie is a revenge saga that features Mithun Chakravarty, Mukesh Rishi and Shakti Kapoor—some of the most known faces of Hindi cinema of the time. But it's beyond an ordinary film. It's a saga of cringe dialogues and some unintentionally funny action scenes that defy the laws of the universe.
In the film, every character speaks as if they are reciting a poem; they end their sentences in rhymes. And to add to that, the dialogues are so funny and poorly written that even in serious scenes, one can't control their laughter.
There's a reason why people call it the 'Citizen Kane' of bad films. And to be honest, no film has come closer to challenging its title.
---
---