Six films to watch this Valentine's Day
Looking for a nice film for a night in with your partner this Valentine's Day? Here's what the Post recommends.

bookmark
Published at : February 13, 2021
Updated at : May 26, 2021 19:53
Kathmandu
It's that time of the year again. People gift each other flowers and chocolates and make meals together to mark the special day of love, Valentine's Day.
And while in the past, during pre-Covid times, we had the liberty of planning out picnics, movie dates or dinner dates, the best and the safest option amidst the pandemic is staying in. And what can be better than watching a great romantic movie together?
But choosing the perfect movie for the special day can be tough, as there are thousands of romantic movies available. That's why, we have curated a list of six movies that depict every emotion of romance and love, which you can enjoy with your loved ones or even alone.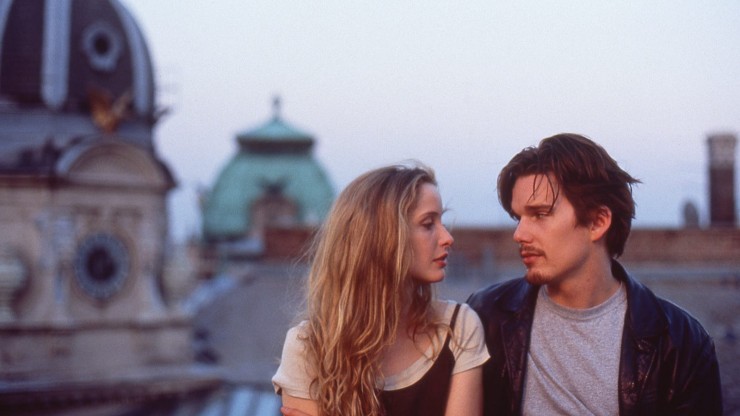 Screengrab via YouTube
Is there anything that hasn't been said about this classic? Directed by Richard Linklater, Before Sunrise (1995) is the first film of the Before series that chronicles the journey of love between Jesse and Celine.
When Jesse, an American tourist, is travelling on a train from Budapest, he meets Celine, a student returning to her university in Paris. As soon as they start talking, sparks fly. But Jesse's train stop arrives soon after, from where he has to catch a flight back home. Not to waste their brief but beautiful moment of excitement and solace, Celine too gets off and the two decide to roam around Vienna for whatever time Jesse has got.
The plot of the film is minimalistic and there are no big conflicts like other movies. But the conversations the two characters exchange about life, love and many other issues are filled with so much warmth and compassion that one is deeply invested in watching the small but intense journey of these two souls, who are demanding nothing but just a brief moment of happiness from each other.
If you are planning to watch a feel-good film, then Before Sunrise should be on your list.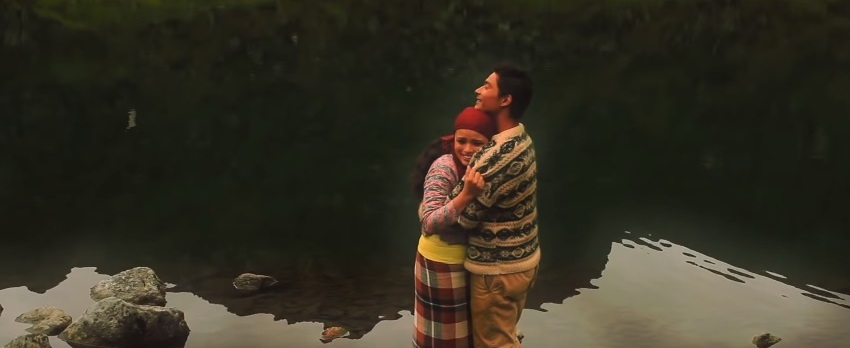 Screengrab via YouTube
Directed by Prashant Rasaily, Kathaa (2013) is a story of two love birds, Kumari (played by Usha Rajak) and Kaancha (played by Saugat Malla), whose lives take a U-turn after Kaancha is obliged to leave Kumari and travel to the mountains for money.
The story we are presented with isn't unheard of. There are thousands of stories, poems, and movies written about the love between two souls who have to live apart from each other because of various circumstances. But even if the plot is simple, what makes the film special is its beautiful and nuanced writing, backed with powerful performances of the actors.
If you are in the mood to go all teary, and cry your heart out and release all the angst and emotions that you have been trapping inside, Kathaa, which is available on YouTube, might be a good option for you.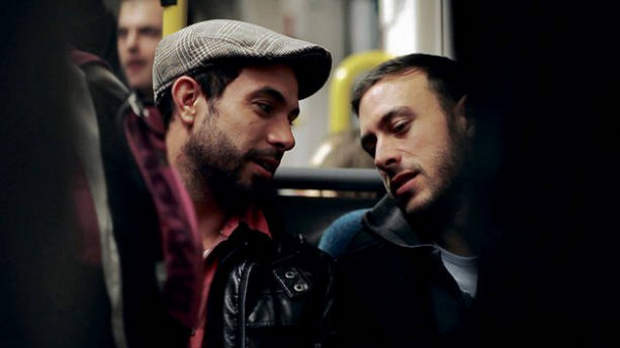 Screengrab via YouTube
In his review of the film, Weekend (2011), American film critic and historian, the late Roger Ebert, said 'Sex is easy. Love is hard...' to describe what the film is about. And these words exactly encapsulate the premise of this British independent film. Directed by Andrew Haigh, the movie presents viewers a story of two men who easily have sex with each other, but when it comes to love, they try to run away from it.
One night, after their meeting at a local queer bar in Nottingham, Russell (played by Tom Cullen), a lifeguard, takes Glen, an artist, home. While their one-night stand was never meant to be more than sex, both of them are instantly drawn to each other, as they try to deeply understand and confide in each other's words and silences, even when they have polar opposite personalities.
But luck isn't in favour of them. Glen has to leave in a day or so for his further studies. Will Glen stay and think from his heart? Or will he be practical and leave for his studies? The movie is all about this and the conflict which arises in the minds of two men, who want to be together but can't.
For those who are looking for a warm, cosy film filled with some soul-searching conversations and interactions between characters, then this film can be an apt choice.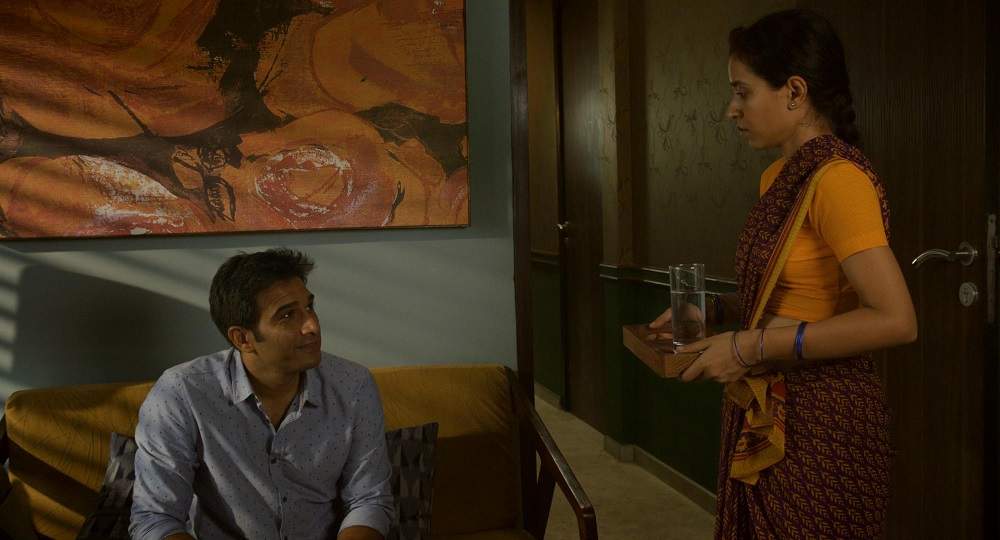 Screengrab via YouTube
Set in Bombay, Rohena Gera's Is Love Enough, Sir? (2021) is one of the most beautiful and poignant Hindi films to come out in recent years.
A recent Netflix release, in the movie we are presented to the worlds of Ratna and Ashwin, who share a relationship of employee and employer respectively. Ratna works as a house helper in the apartment where Ashwin lives.
After calling off his marriage, Ashwin is heartbroken. Ratna tries to comfort Ashwin by doing little but endearing things like making a shirt for him, making his favourite meals or even just talking to him. While they are aware of the boundaries in their relationship, which society has created, the romance which was cooking beneath their conversations and the time they spent is openly expressed.
Packed by powerful, effortless performances, and subtle and sensitive writing, this movie, where every scene is crafted with perfection, should definitely be on people's list for this Valentine's day if they are in the mood for love and some soul-searching.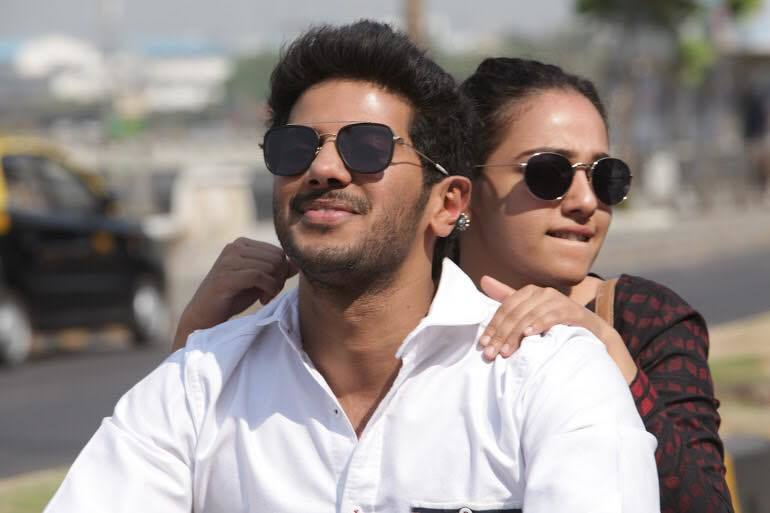 Screengrab via YouTube
In his three glorious decades in filmmaking, Mani Ratnam has made movies of all kinds, depicting the emotions of love. While Roja (1992), Bombay (1995), Dil Se (1998), and Alaipayuthey (2001) are some of his widely known romantic dramas, in 2015, Ratnam went beyond his comfort zone and brought the story of the young and urban lovers to the celluloid.
Various circumstances and events lead Aditya (played by Dulquer Salman) and Tarra to fall for each other. But there's a catch to their love story. Both of them find the institution of marriage outdated and they just decide to live with each other until they choose to separate.
Eventually, they end up renting an apartment, owned by Ganapathy (played by Prakash Raj) and Bhavani (Leela Samson), an old married couple who have their own struggles.
Will Aditya and Tarra marry each other? Or will they stand strong on their preconceived values about marriage and relationship? If you are in the mood of watching an easy-breezy romantic drama and want to experiment in your cinematic choices, then this Tamil film can be a great movie to watch.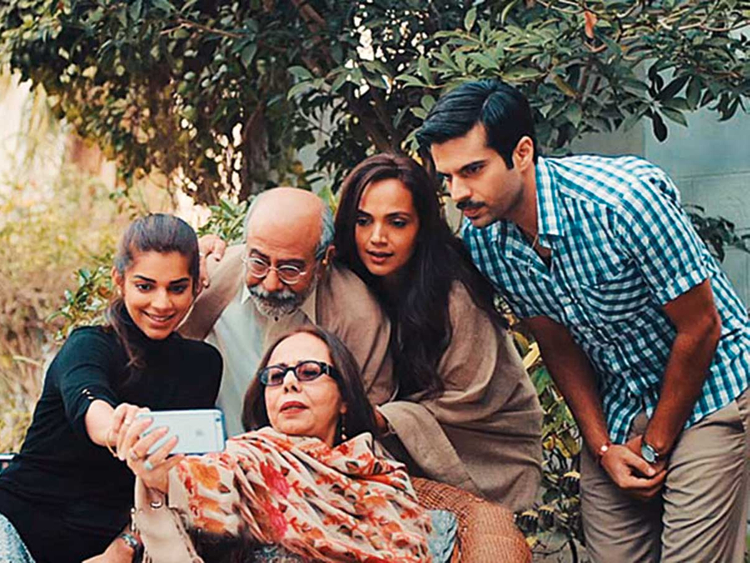 Screengrab via YouTube
Just because it's Valentine's Day doesn't mean only the love between two lovers can be celebrated, right? Love can be anything, and with anyone. And depicting such a range of love is Cake (2018) by Asim Abbasi, a brilliant take on the story of love, death, life and the unconditional affection that exists in a Pakistani family.
For their ageing and ailing parents, estranged siblings Zara (played by Sanam Saaed) and Zareen (Aamina Sheikh) decide to leave their differences and spend some quality time together as a family. While Zara is dealing with her issues in her marriage, Zareen finds comfort in a nurse/caretaker, Romeo.
But like every South Asian family, there are truths hidden by the family members from each other, and when they start getting honest with each other, their whole dynamics get affected.
Exploring such themes of love, sibling rivalry, and the loss of a family member, Cake, in its two hours, takes us to a place where we emotionally and mentally reciprocate to the events shown in the movie.
If you have plans to watch a good family drama that is relatable and entertaining, then Cake is a perfect film for you.
---
---