Six Bollywood directors whose work aspiring filmmakers should follow
Some filmmakers are taking risks and filming unconventional stories, and they are the ones you should learn from.

bookmark
Published at : April 5, 2020
Updated at : April 5, 2020 14:41
Legendary Hollywood filmmaker Quentin Tarantino was once asked if he ever went to film school, he replied that he didn't; he went to films.
For aspiring filmmakers, movies not only serve as creative fuel, but can be a medium for learning the complexities of, and skills behind, the filmmaking process. While the work of Hollywood filmmakers such as Tarantino, Steven Spielberg, Martin Scorsese, Francis Ford Coppola, and Wes Anderson are often considered high on the list of examples of skillful filmmaking, acclaimed Indian filmmakers such as Satyajit Ray, Guru Dutt, Vijaya Anand, Hrishikesh Mukherjee, Deepa Mehta, and Shyam Benegal have created their own space and deserve mention.
Bollywood's commercialisation has affected the film craft in recent years, but there are some filmmakers taking risks and putting unconventional stories on the celluloid that can be a great source of learning for aspiring filmmakers.
As social distancing provides plenty of time for movie watching, this is a great time for film buffs. If you are keen to learn more, here are some inspirational filmmakers to learn from.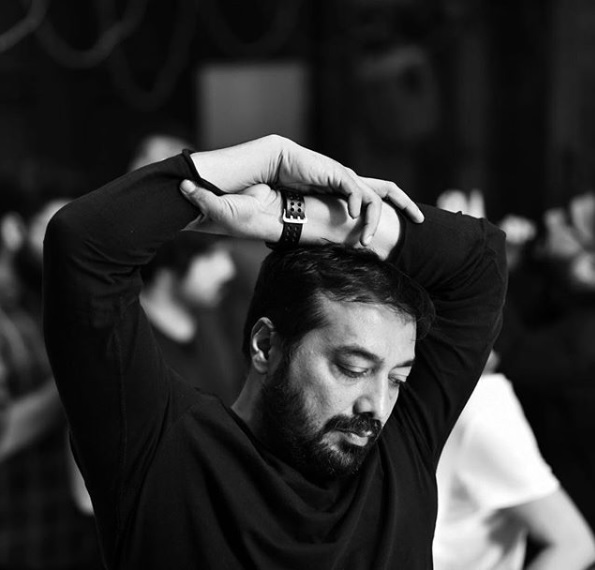 Photo via Instagram
Raw, unfiltered, brutal and edgy, Anurag Kashyap, the torchbearer of mainstream Bollywood new era, deep-dives into stories depicting the realities of the current world with complex characters. While Kashyap started his career as a writer with Ram Gopal Varma (who has lost his mojo over time), he only got his due in 2009, when Dev-D, a modern-day adaptation of a classical love story Devdas, was released and received appreciation from both the masses and critics.
However it was Gangs of Wasseypur (2012) which lifted him to the pedestal he currently enjoys. Plus, with his association with Netflix series Sacred Games, Kashyap's work is a great example of the nitty-gritty of making movies exploring emotional turbulence and the human mind's complexities.
Kashyap's best works: While Gangs of Wasseypur and Dev-D are undoubtedly his most cherished films, Black Friday (2007), No Smoking (2007), and Gulaal (2009) are great examples of great cinema.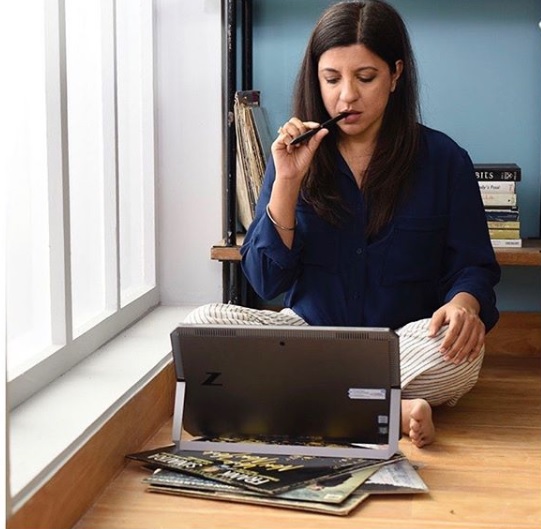 Photo via Instagram
Did you know 'Gallan Goodiyan', which has become the go-to party anthem for weddings, was shot in one take. Apparently the writer and director of the movie, Dil Dhadakne Do, Zoya Akhtar filmed it that way to make it as authentic as possible. A perfectionist and dedicated filmmaker, Akthar only made four movies so far, but whenever she wears the director's hat, she successfully translates stories to screen, deftly combining filmmaking techniques and elements.
Her movies are designed in such a way to make her characters and plots relatable, even if they belong to completely different socio-economic circumstances or backgrounds to audiences. Akhtar's use of subtext provides another great lesson for aspirant filmmakers. Most of her movies have scenes which beautifully convey characters' emotions, without needing dialogue. Her style helps viewers deeply invest themselves in her movies and her characters.
Must watch films: Gully Boy (2019) and Zindagi Na Milegi Dobara (2011) won her national and international accolades, but her debut movie Luck by Chance (2009) and 2015's Dil Dhadakne Do best reflect her filmmaking style.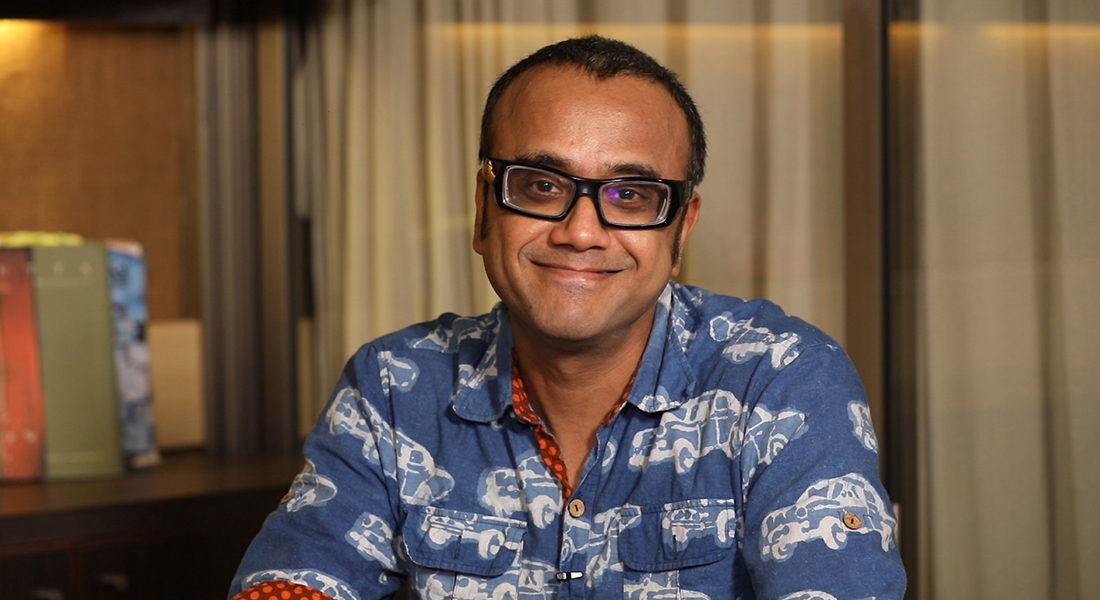 Screengrab via YouTube
While the already mentioned directors always make it on to the lists of best Indian filmmakers, Dibakar Banerjee hasn't received due credit. In his 14-year-old career in the Hindi film industry, he has directed nine movies (including three short films) which show his adaptability. Intelligent, versatile and experimental, his films aren't only engaging but give audiences a complete film-viewing experience. Banerjee crafts his stories by encompassing traditional story-telling elements, along with intricate layering and complex presentation of simple but important issues.

His filmography can be a guide for aspiring filmmakers to polish their writing skills as well as how to present everyday stories and issues with idiosyncratic style.

Must watch films: Khosla ka Ghosla (2006), Oye Lucky! Lucky! Oye (2008), Shanghai (2012), and Detective Byomkesh Bakshyi! (2015) are his best works. His latest short movies produced by Netflix Lust Stories (2018) and Ghost Stories (2020), show how much he can masterfully fit into small periods of time.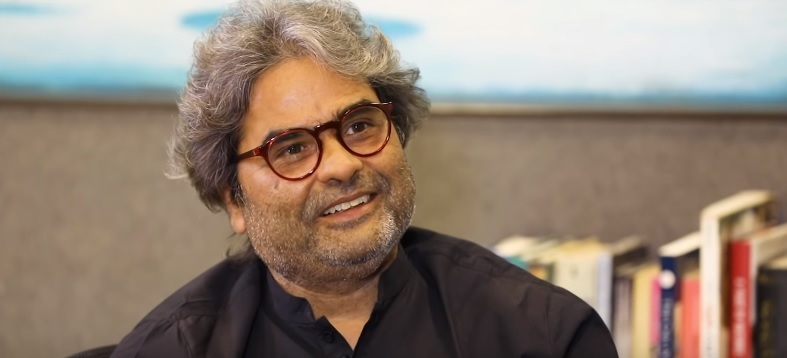 Screengrab via YouTube
If Filmfare awards (Bollywood's Oscars) had Best Adapted Screenplay category, then filmmaker Vishal Bhardwaj would have won them all. Bhardwaj is known for his adaptations of three of Shakespeare's tragedies—Macbeth, Othello and Hamlet, re-named Maqbool, Omkara, and Haider respectively. His ability to adapt them to the contemporary Indian context is laudable.
Not only is Bhardwaj a respected director, but the musical scores he creates add meaning to his storytelling. It reflects his ability to balance both aesthetics and technicalities of filmmaking.
And, as literature has always been a source of inspiration for filmmakers, his work is an example of how to adapt already published works to the screen with nuance.
Must watch films of Bhardwaj: Besides Maqbool, Omkara, and Haider, Kaminey (2009) and Pataakha (2018) should also be on your list.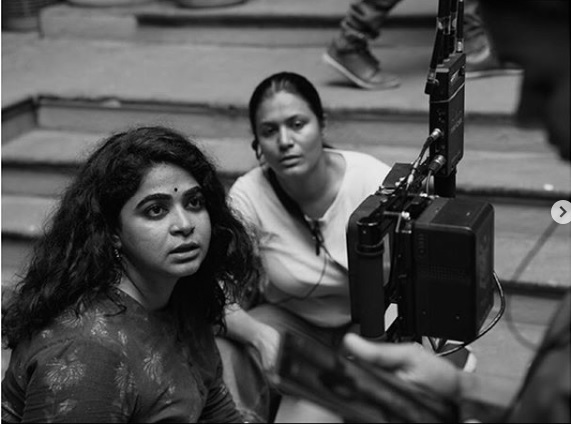 Photo via Instagram
Even though Ashwini Iyer Tiwari is just three-films into her career, she has already made a mark in the male-dominated Hindi film industry by bringing female narratives forward. Her debut movie, Nil Battey Sannata (2016) is a heart-warming tale of a single mother who joins her daughter's school in the pursuit of a better future. Her other movies, Bareilly ki Barfi (2017) and Pangaa (2020), are equally engaging and emotionally rewarding, reflecting her ability to tell simple slice-of-life stories with impact.
Filmmakers can take one note from her body of work: you don't always need to have mind-boggling ideas. Simple stories with sincere, relatable and sensitive writing can make
films shine.
Must watch films of Iyer Tiwari: Since she has just done three movies in her four-year career, you can watch all of her movies to learn how to portray female protagonists into your stories sensitively.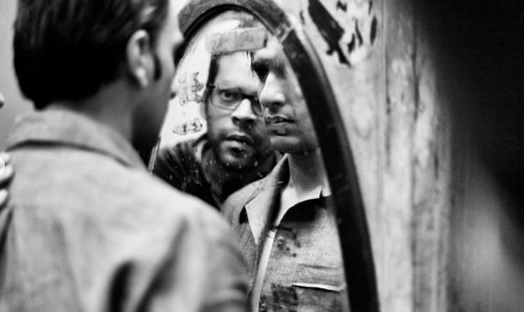 Photo via Instagram
Vikram Aditya Motwane's movies may not have been successful at the box office, but his ability to make audiences feel for his films' characters is commendable. From the very beginning of his career, his movies have reflected his attempts to deliver top-notch content to India's audience. Be it his debut movie, Udaan (2010), or his latest vigilante action flick Bhavesh Joshi (2018), Motwane has never failed to amaze the audience with his immersive writing and understanding of the issues his movies take on.
One great lesson for amateurs in his filmography is his use of conflict. Conflict is one of the essential elements in each and every movie, which ties up the plot and drives the story forward. In all four of his movies, the central themes have a commendably executed conflict, which always makes his films emotionally engaging and moving.
Must watch films of Motwane: If you haven't seen Motwane's Lootera (2013) then you are definitely missing out one of the most beautiful love stories of Hindi cinema. The 2017 flick Trapped is also a must-watch.
---
---