Breaking stereotypes and making wine
Binita Pokhrel followed her dream of starting her own business and opened Pure Joy.

Though the grapevines will bear fruit in 2020, Binita Pokhrel has been importing grapes from India to make her wine. Beeju Maharjan/TKP
bookmark
Published at : August 25, 2019
Updated at : August 26, 2019 11:35
Kathmandu
Binita Pokhrel hadn't even tasted wine until she was 22 years old. But two years later, she is running a vineyard, making and experimenting with wine. Pokhrel's company, Pure Joy, will produce its first batch of 6,000 bottles of white wine in about a week's time.

Ever since she was a child, Pokhrel was always looking to break stereotypes. During her childhood in Pokhara, she was always a good student, and so, typically, she was asked to study medicine by her parents. Instead, she chose to study biotech at Kathmandu University. After her bachelor's, most of her friends went abroad. She too wanted to follow suit and was getting ready for her GREs when she decided against it. Her parents expected her to get married before she left the country but she wasn't ready for that.
"I was not ready to get married at that time and I'm not ready even now," says 25-year-old Pokhrel.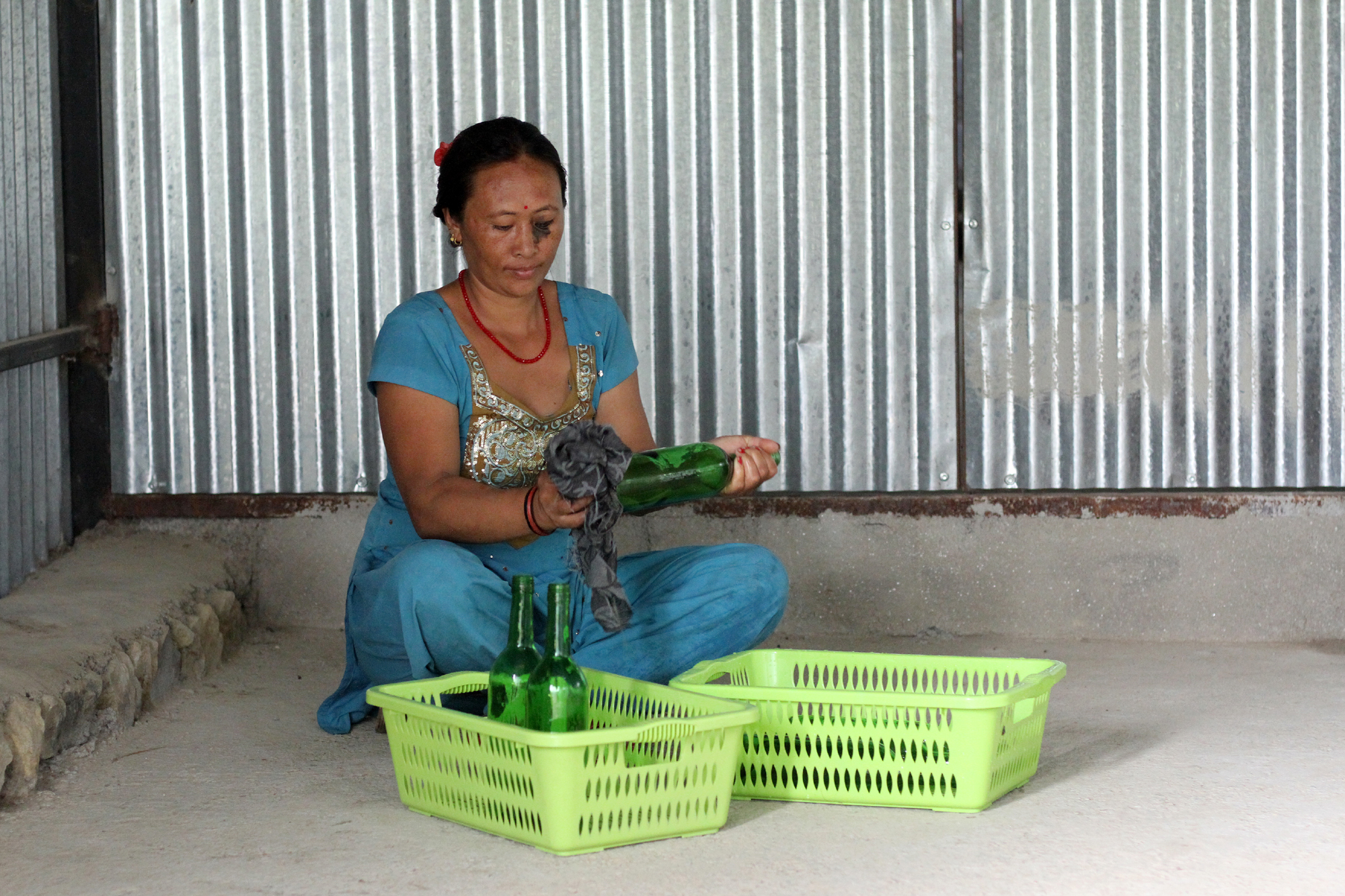 Pokhrel has two workers helping her with the wine making process. Beeju Maharjan/TKP
As she describes herself as someone who cannot stick to a 9-to-5 job, she decided to start something on her own.
At first, she had planned to start a whey protein company as there was no other domestic company doing the same and a lot of whey was being wasted while producing cheese and paneer. That plan never came to fruition, as the investment required was too high. After that, she thought of starting a processed water company but she dropped that idea too, as any others were doing the same thing.
In 2016, she got an opportunity to visit the Pataleban Vineyard Resort and she suddenly knew what she wanted to do.
"Being a biotech student, I had an idea of producing wine in very different ways," she says.
In 2017, she began work on her own wine company, starting with an initial investment of Rs30,000 which she spent on company registration and legal work. With some investment from her mother and three others, along with a few personal loans, she leased four ropanies of land in Dhapakhel at Rs60,000 annually and planted 300 vines of Merlot and Chardonnay grapes imported from India. She also constructed a small factory with a fermenter, filter, and steel tank. To date, she's invested Rs10 million in her company.
Though her grapevines will only bear fruit in 2020, she has been importing grapes from India to make her wine. Her first batch will be a mixed variety of wine in 6,000 bottles, each costing from Rs525 to Rs625. However, this batch will under the Mates Wine brand, as she's had difficulties registering her trademark for Pure Joy.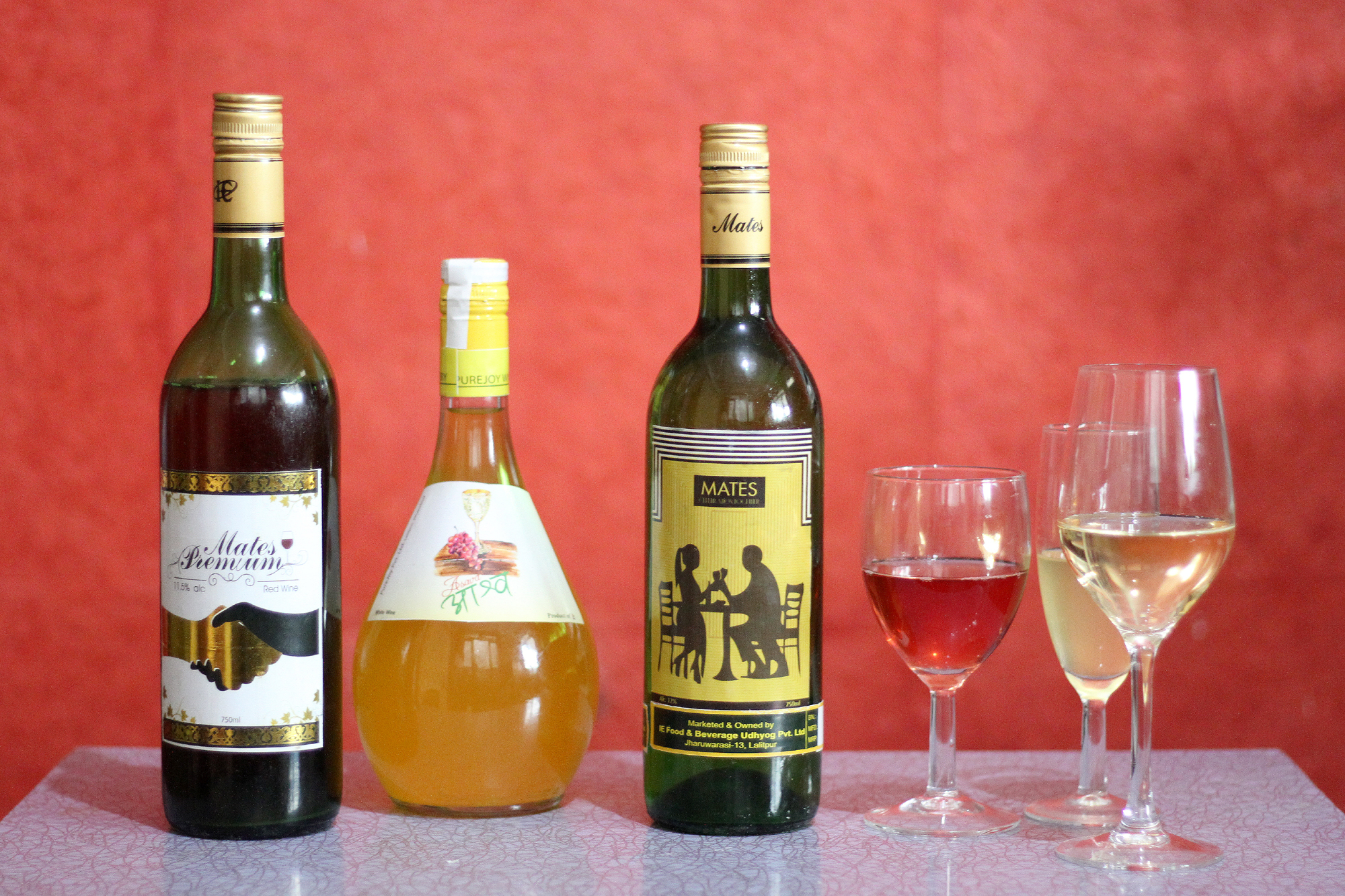 The first batch will be a mixed variety of wine in 6000 bottles, each costing from Rs 525 to Rs 625. Beeju Maharjan/TKP
Her experience dealing with government offices was hard as she says, "I had to push myself hard to cope with them." The document process was painfully slow as she chose not to pay off officials. As a result, she is still waiting for a response on her trademark that she filed for a year ago.
As a result, she inked a partnership deal with Mates Wine for five years to use their trademark. "As part of the agreement, I can sell the wine that I make under their trademark."
The partnership was fruitful as learnt the ins and outs of the business.
She fermented mangoes brought from Saptari and Siraha. She will be producing 10,000 litres of wine, 12,000 bottles containing 750 ml. Each bottle of wine will be priced around Rs1,000.
She has two workers helping her with the wine making process.
She also plans to introduce wine made from different fruits like plum and banana in the future.
As soon as she receives a trademark, she wants to produce wine under her own brand.
"To be a young female entrepreneur is hard as government officials do not take you seriously," she says.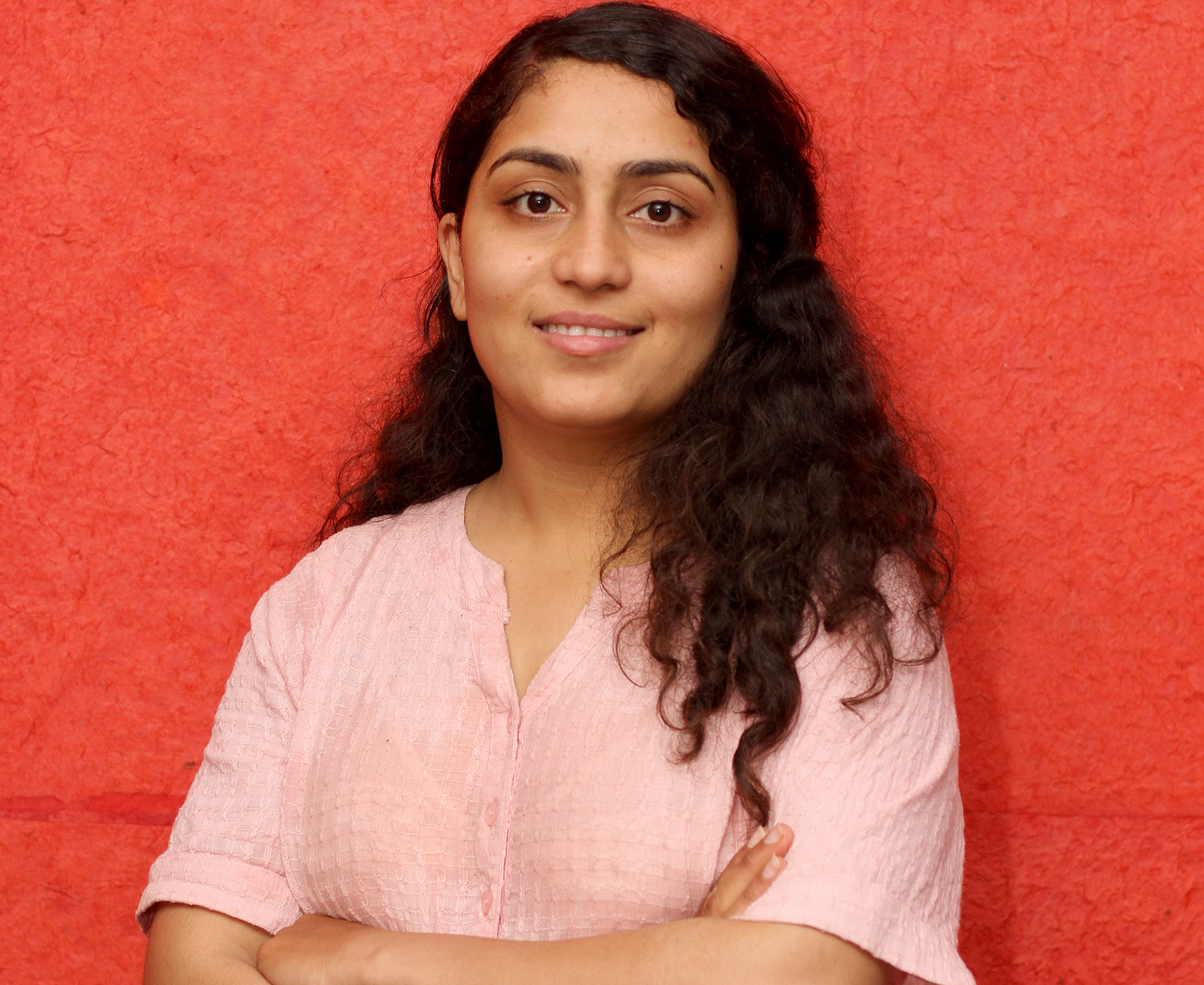 Banita Pokharel Beeju Maharjan/TKP
Pokhrel is currently pursuing her Masters in Science by Research from Kathmandu University and working on her thesis.
She credits her mother for always being supportive of her decision both emotionally and financially as well. "It took three months to convince my dad to let me start a wine factory," she recalls.
But even after setting up her own business, her family is still not convinced. "My grandparents in Syangja always bless me to get a government job during Dashain," Pokhrel says while laughing.
Furthermore, people think that it is especially hard for a woman to stand on her own feet if she is not married.
"For now, I am committed to my business and not prepared for marriage."
Her test production has already been approved. Pokhrel is confident in her product, claiming that low-quality products do not last in the market. "People are going to ask for my products from next time." According to her, her first batch has already been booked.
It would have been easier for Binita to go abroad like many of her friends rather than struggle to start a company. But Pokhrel says that since her childhood, she always wanted to break stereotypes of women in society. "I always followed my heart and did what I feel is correct to me," she says.
Dear reader, we'd like to hear from you. We regularly publish letters to the editor on contemporary issues or direct responses to something the Post has recently published. Please send your letters to tkpoped@kmg.com.np with "Letter to the Editor" in the subject line. Please include your name, location, and a contact address so one of our editors can reach out to you.
---
---