Energy Ministry officials leave for Bangladesh to talk electricity trade
The Nepali team led by Energy Secretary Dinesh Ghimire will hold discussions with Bangladeshi government officials in Cox's Bazar.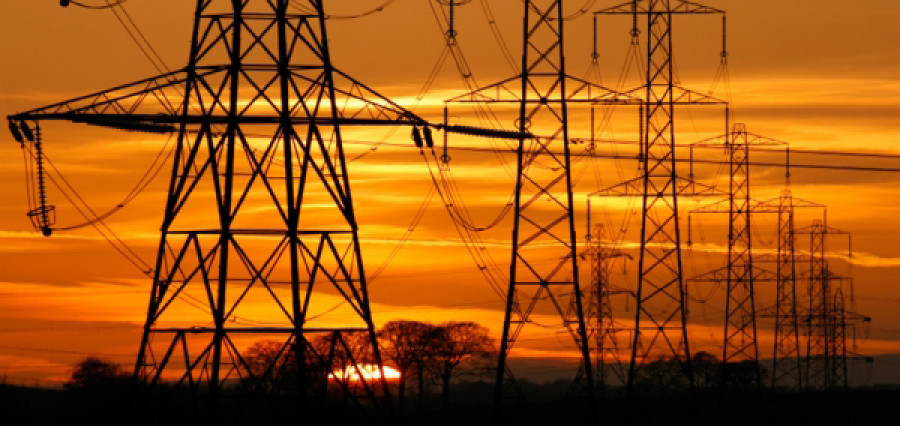 Photo: Reuters
bookmark
Published at : June 20, 2019
Updated at : June 20, 2019 13:18
Kathmandu
Energy Ministry officials have left for Bangladesh to hold a second round of talks with Bangladeshi authorities on electricity trade by building a dedicated transmission line through the Siliguri Corridor in India which separates Nepal and Bangladesh.
The secretary-level meeting will discuss the agenda items contained in the memorandum of understanding on Cooperation in the Field of Power Sector the two countries signed last August.
"Apart from transmission connectivity, they will discuss the possibility of trading electricity generated by Sunkoshi basin projects, particularly Sunkoshi 2 and Sunkoshi 3," said an anonymous source at the Nepal Electricity Authority.
"Development of solar projects in Nepal with Bangladeshi investment is also on the agenda."
The Nepali team led by Energy Secretary Dinesh Ghimire will hold discussions with Bangladeshi government officials in Cox's Bazar.
Last December, the two countries held the first meeting of the Joint Working Group and the Joint Steering Committee which discussed facilitating power trade after bringing India on board.
The two sides are expected to update each other on the progress of the power trade deal for the 900 MW Upper Karnali being built by Indian company GMR as Bangladesh has already signed a deal with India's NTPC Vidyut Vyapar Nigam which will allow it to import electricity from the plant through the Indian grid.
Discussions on the transmission lines passing through the Siliguri Corridor, also known as Chicken's Neck, have emerged in the wake of recent amendments to the cross-border energy trading regulations by India. The southern neighbour has relaxed earlier provisions and given explicit recognition to tripartite arrangements in cross-border electricity trade.
The provisions were amended partly due to the Power Trade Agreement signed between Nepal and India in 2014. In the pact, both sides had decided to adopt nondiscriminatory policies while facilitating regional energy trade.
"The Transmission Planning Agency of India in consultation with the Transmission Planning Agency of the neighbouring country shall grant access to the Participating Entities to use Cross Border Transmission Link for cross border trade of electricity," states India's Cross Border Trade of Electricity Regulations, 2019.
During past meetings, Nepal and Bangladesh have pledged to make their best efforts in devising such trilateral arrangements as a common agenda.
Bangladesh, one of the fastest growing economies aided by its manufacturing sector, is an energy-hungry nation which makes it a lucrative market for power produced in Nepal.
To satisfy its power demand, Bangladesh has floated plans to import around 9,000 MW from Nepal over the course of a decade.
In May, Nepali independent power producers urged the government to come up with measures to ease power trade between Nepal and Bangladesh saying that a concrete agreement would resolve market access issues currently faced by domestic producers.
They had also asked the government to table the power trade proposals of private hydropower companies at the meeting of the Joint Working Group of Bangladesh and Nepal.
"In line with the Indian government's policy on allowing export of electricity produced in Nepal through the existing transmission lines or by developing a new dedicated system, the private hydroelectricity sector is ready to invest in building such infrastructure if there is a government-level understanding," said the Independent Power Producers Association.
According to Kumar Pandey, vice-president of the association, Bangladesh's current energy demand is high and power tariffs are expensive while Nepali independent power producers are struggling to tap new markets for lack of government-level agreements.
---
---