Nepse hits yet another record
Nepal Stock Exchange (Nepse) on Thursday rose 9.29 points to hit yet another record high of 1,251.42 points.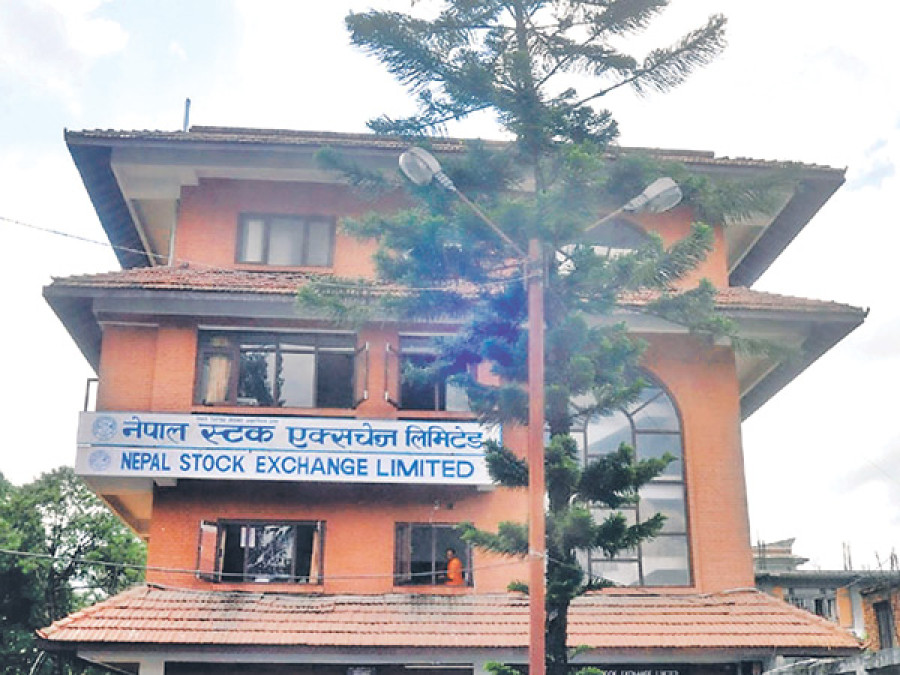 bookmark
Published at : February 5, 2016
Updated at : February 5, 2016 09:25
Kathmandu
Nepal Stock Exchange (Nepse) on Thursday rose 9.29 points to hit yet another record high of 1,251.42 points.
The market has been on an upward trajectory for the last few weeks, with investors racking in Rs41 billion in just two weeks. The growth has been attributed to cheaper loan rates amid excess liquidity with banks, positive political developments and introduction of the full-fledged demat transaction system.
The market capitalisation reached Rs1,347.2 billion on Thursday, up from Rs1,306.21 billion on January 18. Over the period, the benchmark index has gained more than 39 points.
The transaction volume jumped to more than Rs709 million on Thursday—daily average of Rs560 million for the week.
Stock analyst Rabindra Bhattarai attributed the
market growth to falling
interest rates on both deposit and credit.
He said simplified transaction following the adoption of full-fledged demat system attracted more investors towards the secondary market, boosting demand. "Besides, many potential investors of banks and financial institutions that are in the process of merging have also been diverting their investment in other stocks," he said.
On August 19, 2015, the Nepse had reached Rs1,192 points, breaching its previous record of 1,175.38 points on August 31,2008. The benchmark index had reached 1,205.84 points in September which soon starting retreating in the wake of the Tarai unrest and unofficial trade embargo imposed by India. The market had plunged to 1,022.77 points on November 29 before gaining an upward momentum.
Bhattarai expressed hope Nepse would cross 1,300 points very soon. "The surging demand for stocks is expected to push Nepse to new highs," he said.
On Thursday, all trading groups, except for finance companies, posted gains. Hydropower, insurance, manufacturing and development banks witnessed double-digit growth. The hydropower companies' group (up 41.41 points) was the top gainer.
Neco Insurance topped in terms of the transaction amount (Rs52.2 million). It had recently announced to increase its paid-up capital to Rs1 billion.
---