The Tibetan food paradise
The ambience of Gawa restaurant is inviting, and the flavours it offers is reminiscent of a comforting home-cooked meal.

Keshav Thapa/TKP
bookmark
Published at : June 8, 2023
Updated at : June 9, 2023 16:11
Kathmandu
Some days ago, I was on the lookout for Tibetan restaurant that served authentic dishes at affordable prices. My brother suggested I try out Gawa Restaurant in Bauddha, which he said fit all my criterias. I've tried Tibetan food a few times and I must say, Gawa is among the best at the cuisine.

The restaurant has a homey atmosphere and a delicious aroma of food welcomes you as you enter its premises. Two cosy rooms at the side caught my attention as I was stepping in and I wondered if they were reserved for couples. The owners of the place told me those rooms were used for smoking and big gatherings.
As a family-run restaurant, Gawa is best suited for family gatherings. Although the restaurant does not have a child zone or playroom for children, your kids will definitely feel at home in this pleasant place.
While chatting with the staff and the owners, I found out that the restaurant started as an online delivery service during the Covid pandemic. As many loved their food and wanted the family to open up a restaurant, the owners of Gawa complied and launched the place in late 2020.
Mint Lemonade and Watermelon Mojito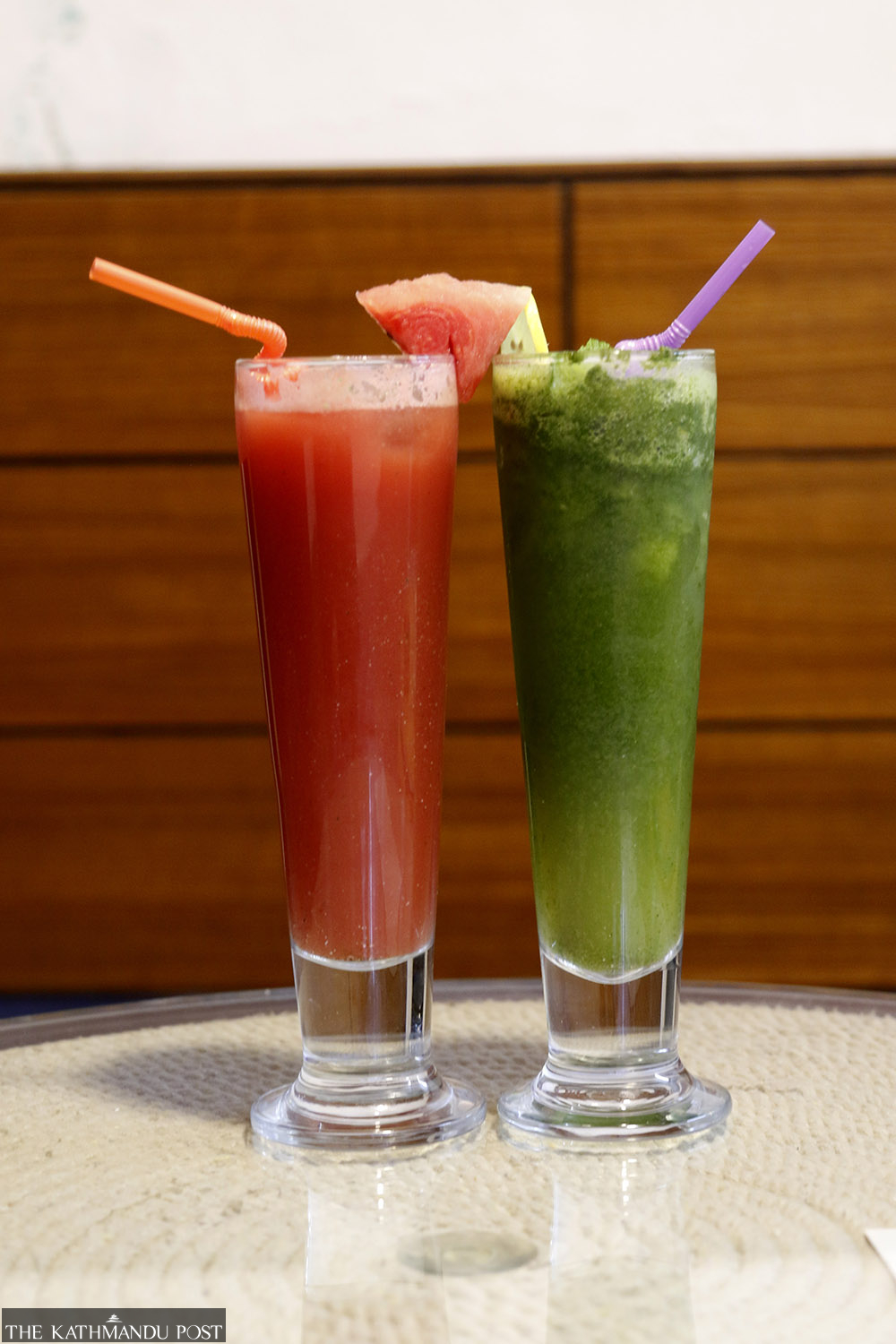 Keshav Thapa/TKP
Price: Rs180 (Mint Lemonade), Rs210 (Watermelon Mojito)
The drinks I was served at Gawa—namely, Mint Lemonade and Watermelon Mojito—were refreshing. The restaurant achieved the perfect balance between sweetness and sourness with their Watermelon Mojito.
I'm not a big fan of mint in general so I was hesitant to try out the Mint Lemonade—it looked a little too thick and green for a lemonade. However, I was pleasantly surprised by how good it was. The minty flavour was subtle and the sweet syrup complemented it well. Surprisingly, I also enjoyed the aftertaste of the drink. This was my favourite among the two drinks.
Alu Mushroom Phing with Tingmo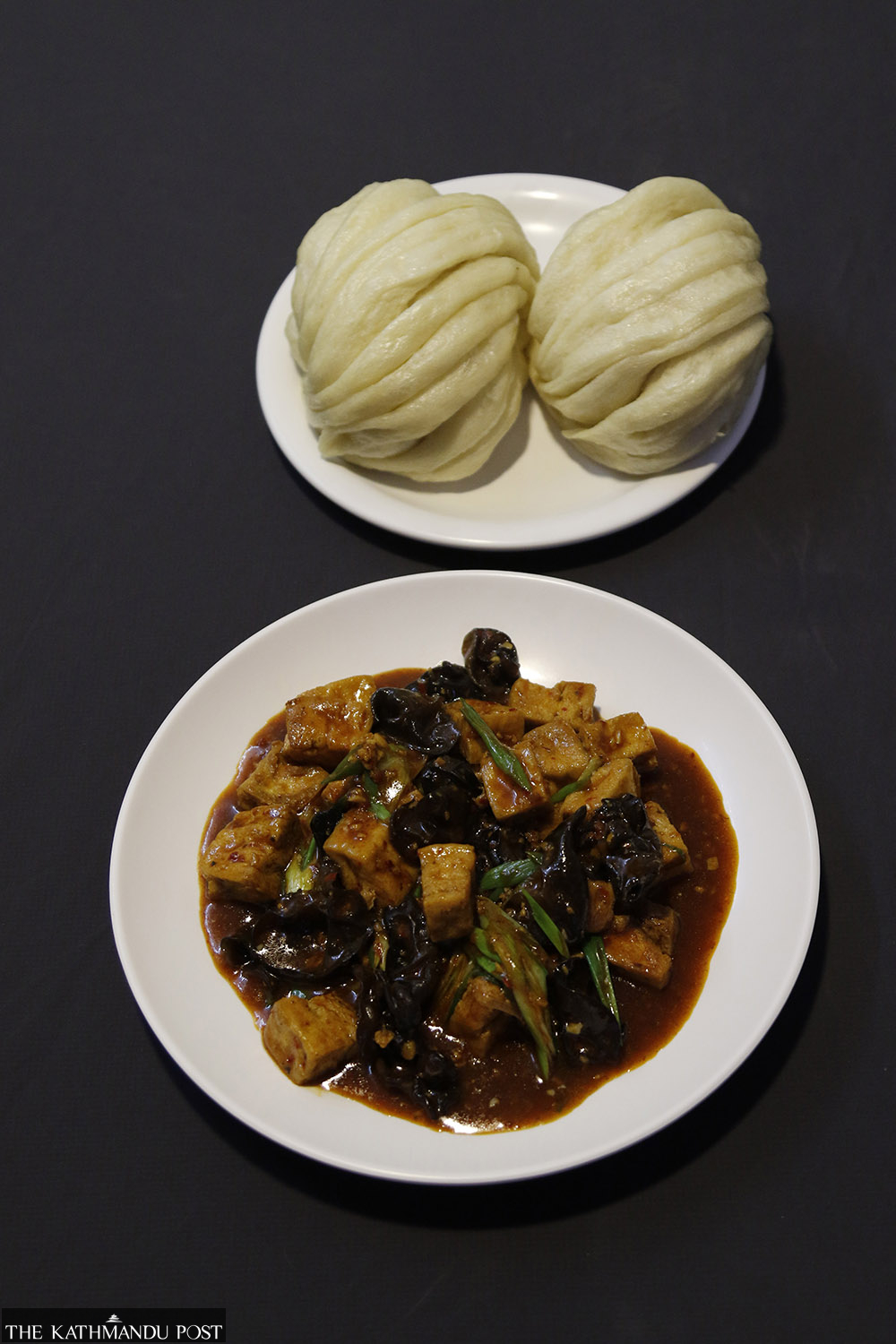 Keshav Thapa/TKP
Price: Rs260
I was pretty excited to try Tibet's famous Alu Mushroom Phing. The dish combines tofu and black mushroom to create tasty curry. I enjoyed chewing on the soft texture of the mushroom.
Tingmo, on the other hand, is a steamed bread. Tingmo and Alu Mushroom Phing together is a fantastic combo. The slightly sweet bread balances out the spiciniess of the Phing.
Although this was my first time trying out the dish, I'm sure I'll order this at the Tibetan places I visit from now on.
Momo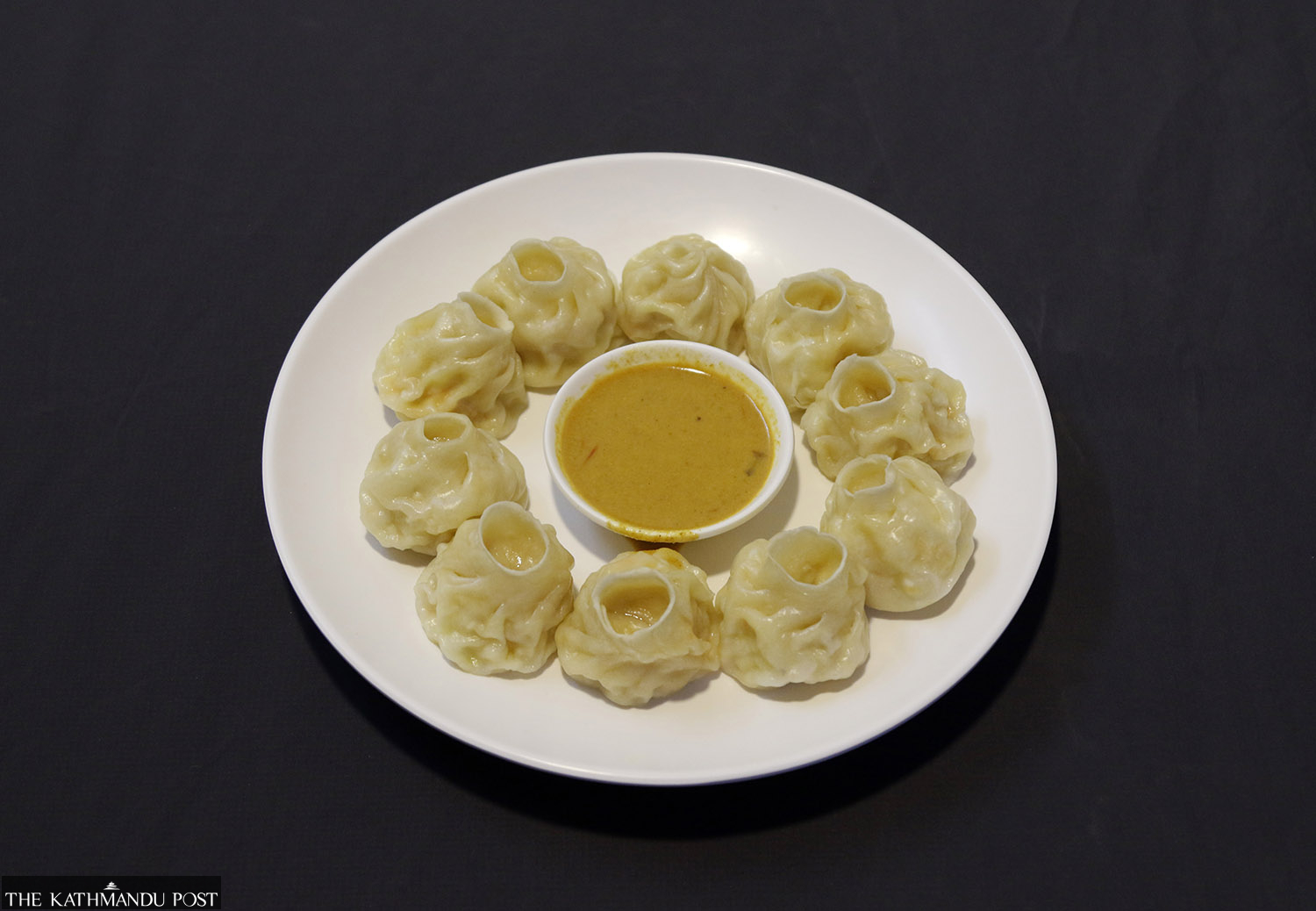 Keshav Thapa/TKP
Price: Rs220 (buff), Rs190 (veg)
Although it is a popular dish—offered by most eateries around the Valley—Gawa somehow elevates this dish. It wouldn't be a lie to say the restaurant has become one of my favourite places for momo after this review.
What I liked the most about the momo was its plentiful filling and thin outer layer. It felt fresh and light—something I really enjoy in my momo.
Droepa Fry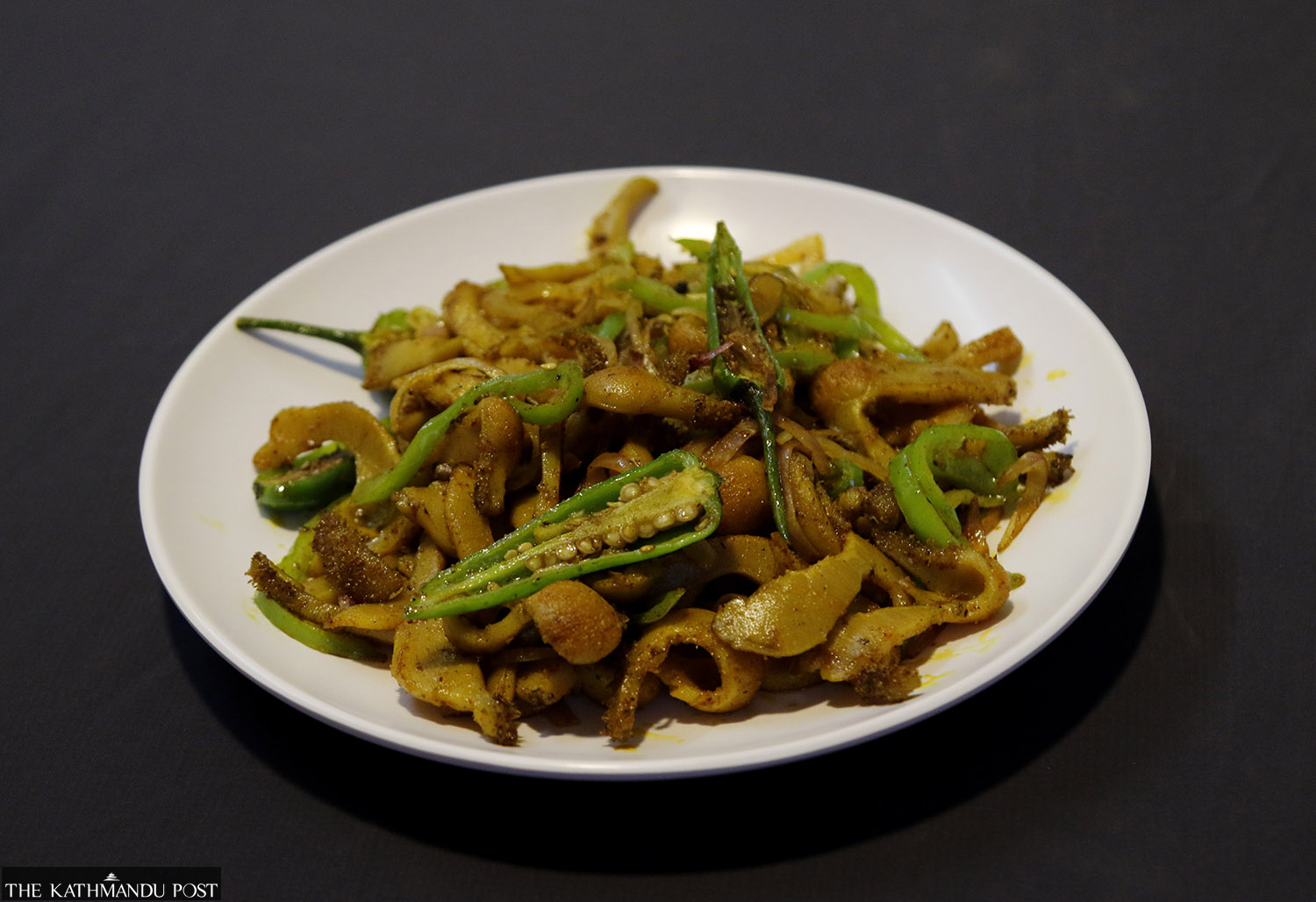 Keshav Thapa/TKP
Price: Rs250
Made from the lining in a buffalo's stomach, Droepa Fry, has a rubbery texture. It is similar to the Nepali dish bhuttan, but without the spices. This dish taste and (mildly) smells like the stomach (meat from that area), so not everyone will like its taste. It is also dry in texture and garnished with fresh crunchy onions.
This dish is an excellent option for those who prefer healthier food, as it isn't spicy and tastes good. It can even be served as a side dish to complement other food items.
Keema Noodles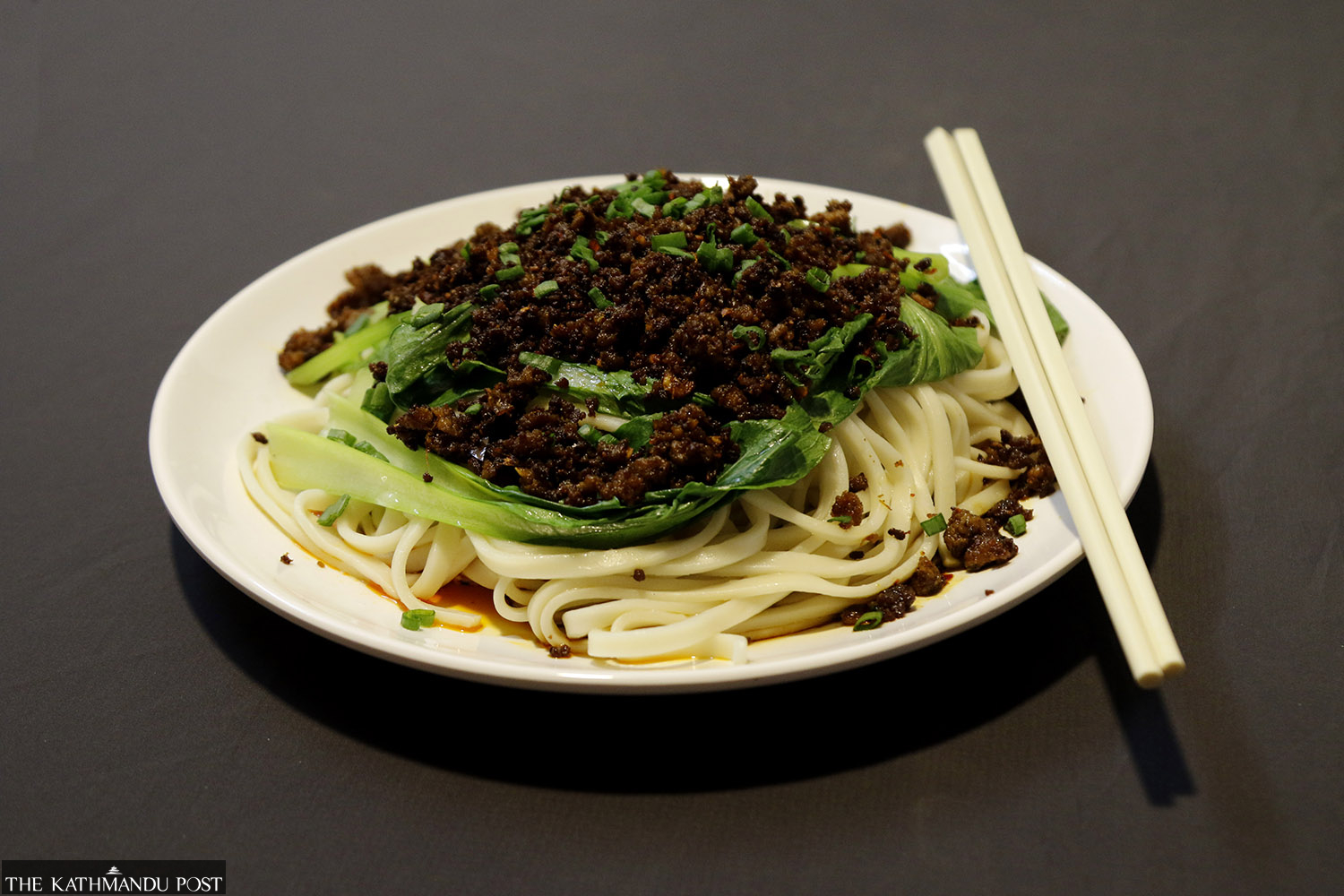 Keshav Thapa/TKP
Price: Rs210
Keema noodles is another popular dish around Kathmandu and for good reason. Noodles with keema (minced meat) is a fail-proof combination. Gawa's version of this dish doesn't disappoint. It is richer in spices than their other items and a stand out among the dishes I tried there.
I would recommend Gawa's Keema Noodles if you like noodles in general. It is lighter than most restaurant's version of the dish but just as flavourful—if not more—and tasty.
Sha Phaley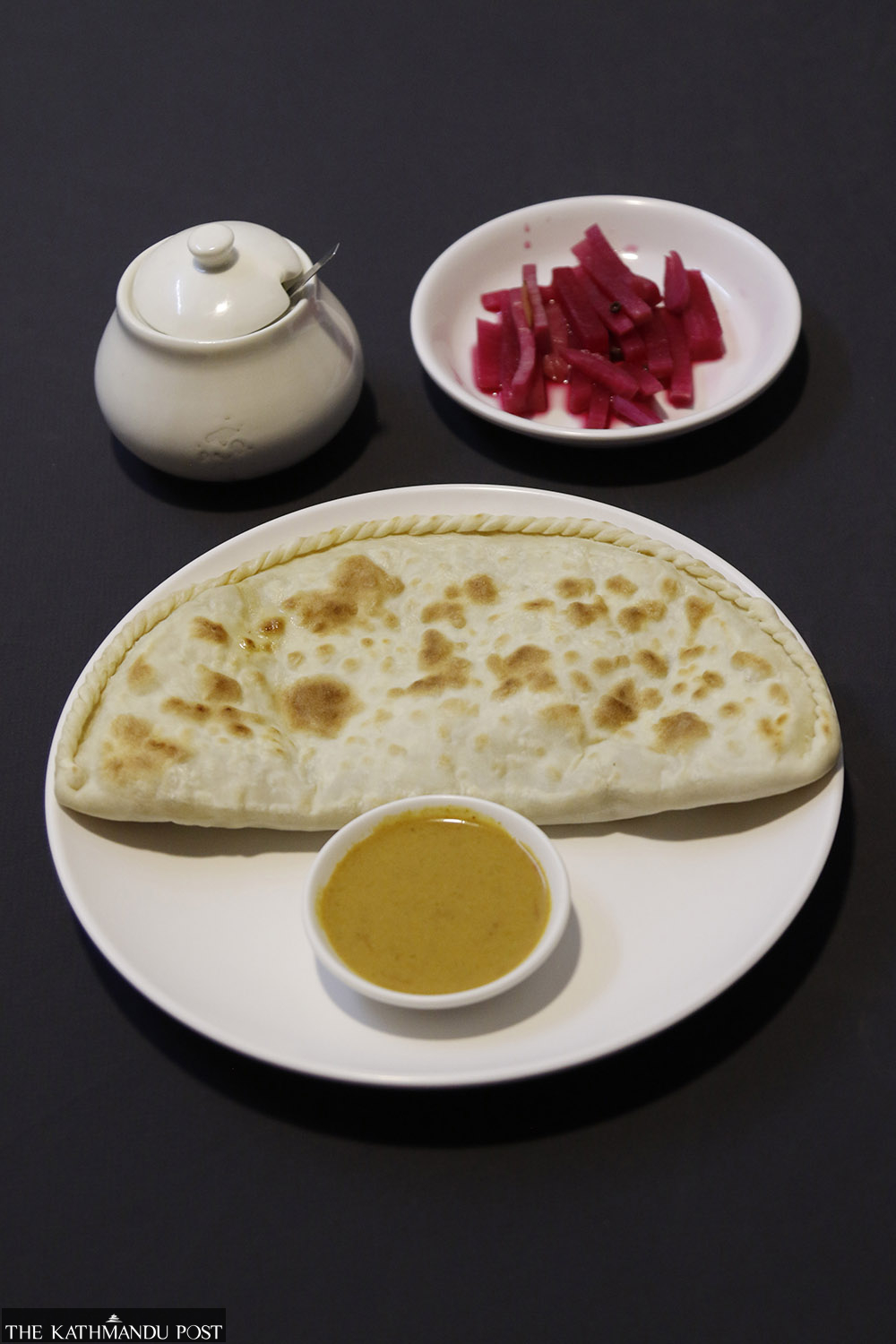 Keshav Thapa/TKP
Price: Rs200
Sha Phaley is a Tibetan dish typically prepared by stuffing seasoned meat and cabbage into bread and deep-frying it in oil. Gawa's Sha Phaley is completely home-made which gives it a unique homey flavour. It also seemed way less oily than the Sha Phaley I've tried in other restaurants. It has mild flavours and spiciness and is the perfect thing to order if you are in the mood for a simple and healthy dish.
—
Gawa Restaurant
Location: Bauddha Road Ramhiti, Kathmandu
Opening hours: 9:00 am to 10:00 pm
Delivery: Available only during the day
Price: Inclusive of all taxes
Parking: Available
Payment options: Cash, POS, Fonepay
Smoking: Available in the designated area
---
---