One might say that travelling is fun and it broadens the mind, but it is difficult to be a perpetual outsider
In essay A Word in Favor of Rootlessness, John Daniel writes: "When human beings settle in a place for the long run, good things occur overall. But there are dangers." We also faced one major threat: the hostility of committed dwellers-in-place.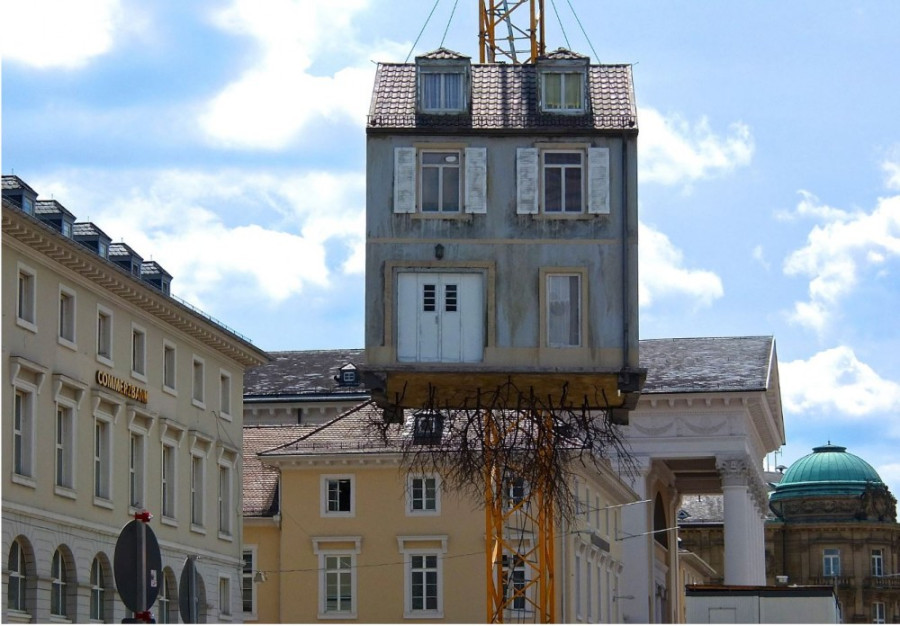 Pixabay
bookmark
Published at : May 10, 2019
Updated at : July 7, 2019 13:57
Kathmandu
When I was young and vulnerable, my parents and I were forced to leave the coolness of our hometown and move to the sweltering heat of Tarai. From Tansen to Tikapur, the journey seemed seamless—almost uninterrupted. But there were dangers that punctured the palpable joy of drifting. The harshness of the climate coupled with the callousness of strangers made for a jittering journey. Pausing at several places, living in temporary lodgings, finding odd jobs, we as a family stumbled from one flatland to another—always weary and wary of the unfamiliar land and faces.
Even the beginning seemed inauspicious. Revolting against his parents, uprooting himself from the land he was so devoted to, forgetting his sacred sense of belonging, my father must have mustered up some courage to say to himself: "Why remain attached to one dull, ashen hill, when the whole planet is reachable and therefore touchable?" My mother, a newlywed, and thus meek and mousy, must have nodded and quietly obliged.
As we transplanted from one dwelling to another, each one cheaper than the earlier, two things bothered my parents most. First, the climate. The scorching summer sun beat down upon us, hot and terrible thoughts blistering in our oven-like minds. When it was scorching hot outside, all euphoria of drifting started to evaporate. On the other hand, the chilling winter's dampness soaked our bones; poisonous dewdrops fell from the eaves into our souls. Days, weeks, and years went by. We woke up, we toiled, we slept, and we dreamt of a better world.
Second, the people. A throng of conformists, the people who lived closest to the land, had strong and resilient feelings for their rootedness. Their inquiring eyes and cynical minds made us uncomfortable. We were outsiders; we were different. It's hard to be different in a small town, especially as an outsider. Small-town mentality jeopardises an otherwise easy and happy life. From 'You should close your windows when you go out' to 'What did you eat for dinner?' to 'Why did you leave Tansen?'—the questions kept stinging us. The overly-concerned landlords to I-don't-give-a-damn vendors, the unfamiliarity of these people was at times a nuisance.
In essay A Word in Favor of Rootlessness, John Daniel writes: "When human beings settle in a place for the long run, good things occur overall. But there are dangers." We also faced one major threat: the hostility of committed dwellers-in-place. Those people too rooted to their land took themselves too seriously. They defined themselves by the land. The land belonged to the working class, the indigenous people who were beginning to eschew the burden of a longstanding feudal pyramid and nurturing their minds with new-fangled notions of Marxism and Maoism. A self-righteous throng of level-headed societies, they over-identified with the place. Middle class, hill Brahmins, even the penniless ones, were nothing but sources of peril. Any encroachment, be it geographical or cultural, was an act of treason; perpetual outsiders, we could never truly become the insiders.
Even the tongue became alien: the dialect, the contractions, the dropping of finite verbs—they all added strangeness to an already bizarre situation. In the words of Nietzsche, they understood us not: we were not the mouth to those ears. Or, rather, they were not the mouths for our ears. This mouth-ear dichotomy resulted in cold indifference at times and heated verbal arguments at other. We were, however, no Zarathustra; we did not teach the townsfolk the Superman and the meaning of life. We were simply down-goers, from hills to flatlands.
It is true some people remain married to one place all their lives, however, we turned out to be the flirtatious type, trifling with one land after another, never settling down. Even though the impetuous for this multi-wooing was external, without maps or objectives, we moved with our hearts, constantly enticing different lands. From the harsh hinterlands of Tikapur, we moved to Butwal, the land of Gurkha soldiers and bus drivers. We settled down in a place called Driver Tole, which as its name suggests was a dismal place, swarmed with semi-literate wine-guzzling and ruckus-creating hedonists. They looked merry and kind-hearted outside but were dejected and spiteful within.
In such alien soils, our life seemed a seething chaos of oppositions. We were the pahades, the Bahuns, the aquiline noses, the stingy people. Wherever we went—Tikapur, Dhangadi, Mahendranagar, Nepalgunj, Bardiya, Butwal, (and now) Kathmandu—we lived a life full of contradictions, tensions, and disruptions. We moved nevertheless clinging to the fragile threads of humanity, hoping humanity is not innately evil, and there must be some relic of goodness in them. Our hopes turned out to be comforting but limiting self-delusion.
Migration, shifting from hills to Tarai, seems like our national disease. Every year thousands of people pour from one place to another, in the hope their destination will bestow the fruits of happy lives. They are always pushed, or rather kicked out, from their native place. Unlike the romantic idea of a backpacker in high-tech gear passing through wilderness, many of them are shoved by the ruthless hands of poverty. And when they arrive at the new-found-land, they are confronted by two vicissitudes: climate and people. And they will have to struggle for a decade or so to assimilate into the new communities, however, they never fully mix in. There is always a bunch of heterogeneous people lying on the fringes of homogenous lands.
Unlike Miss Pauline from Toni Morrison's The Bluest Eye, we did not feel any urgency to leave. Sure we were having a hard time, but our psyches were not wounded. Surely we felt displaced, but the longing to return to the so-called sacred, ancestral place was only an illusion.
"Why return to a land that we left in the first place?" my father would often say. My mother was then 'okay' with his idea, partly because she did not have to tolerate the nuisance and overbearing concerns of the in-laws, the relatives, the ostensible well-wishers, and partly because she was too tired of moving. With a profound degree of suspicion, with pains and stings of isolation, we moiled in the lands of unflinching disparities.
One might say that travelling is fun and it broadens the mind, but they are all age-worn clichés. The few, feeble positives of travelling cannot outweigh the many strong negatives. Robyn Davidson, the author of Tracks and Desert Places, calls all the people who constantly travel as 'cultural invaders.' They always 'impose home environments on a foreign place.' While doing so, they collide headlong with other's cultures. What then results is a conflict-ridden confluence of clashes and crisis.
Towards the end of her book, she offers a quaint solution to all the problems: 'Reading is like taking a journey. It's an entry into another world, another consciousness. It can satisfy curiosity, educate, excite imagination. There are too many of us: there are too many books. Ergo, stay home and read.' Her witty solution ushers us into being 'armchair travellers.' But how many people are better off staying at home reading while their lives are being constantly shattered by the wrecking ball of poverty? My parents, for instance, were not readers. Apart from scanning the morning newspapers and, once in a while, the books of palmistry and astrology, they never read anything else. Deriving pleasure from reading, losing oneself in the pathos of literary texts were out of question. They were just devil-may-care wanderers, constantly looking for better bucks and merrier lives.
It wasn't easy to be slap-happy when one was a perpetual outsider. We often bemoaned and kvetched about the harshness we endured. Even settling in Kathmandu—an apparently permanent act—will sooner or later turn out to be a temporary vocation. God knows where our wanderlust might take us next. Wherever we go and whatever we do, shifting places creates confusion and chaos. One may opt to think about the pecuniary benefits of travelling, however, there's more to life than thick wads of bank notes. All this wayfaring, all this drifting: what has it done to us? Well, it's left our psyches distorted and fragmented. It's left warts, pockmarking our innocuous lives.
Migration has ripped a hole in the fabric of our being that cannot be easily sewn up. Certainly not in a long, long time.
The writer tweets as @bibek_writes
---
---