Art galleries galore
The studio art scene in Nepal is at its peak. The Post covers five art galleries worth visiting in Kathmandu valley.

bookmark
Published at : January 18, 2023
Updated at : January 18, 2023 18:24
A decade ago, the arts used to be thought of as the last resort for throwaway students with failed academics. Of course, that couldn't be farther from the truth—Da Vinci, Van Gogh, and a host of other artists of the olden days, and the countless artists of today that make us awe would defend their argument very well.
Today, the studio art scene in Nepal is at its peak with still more to reach for. Art enthusiasts finally have galleries to visit with their coloured hair and Van Gogh wallpapers, the masses are just now starting to think of gallery visits as 'cool' and 'enjoyable', and deserving artists are finally getting platforms to exhibit their art to the public.
Given the rise in popularity of art, you—the reader—might have considered visiting a couple yourself. Here are 5 of our picks of art galleries in Kathmandu Valley that you should visit.
Artudio — Swayambhu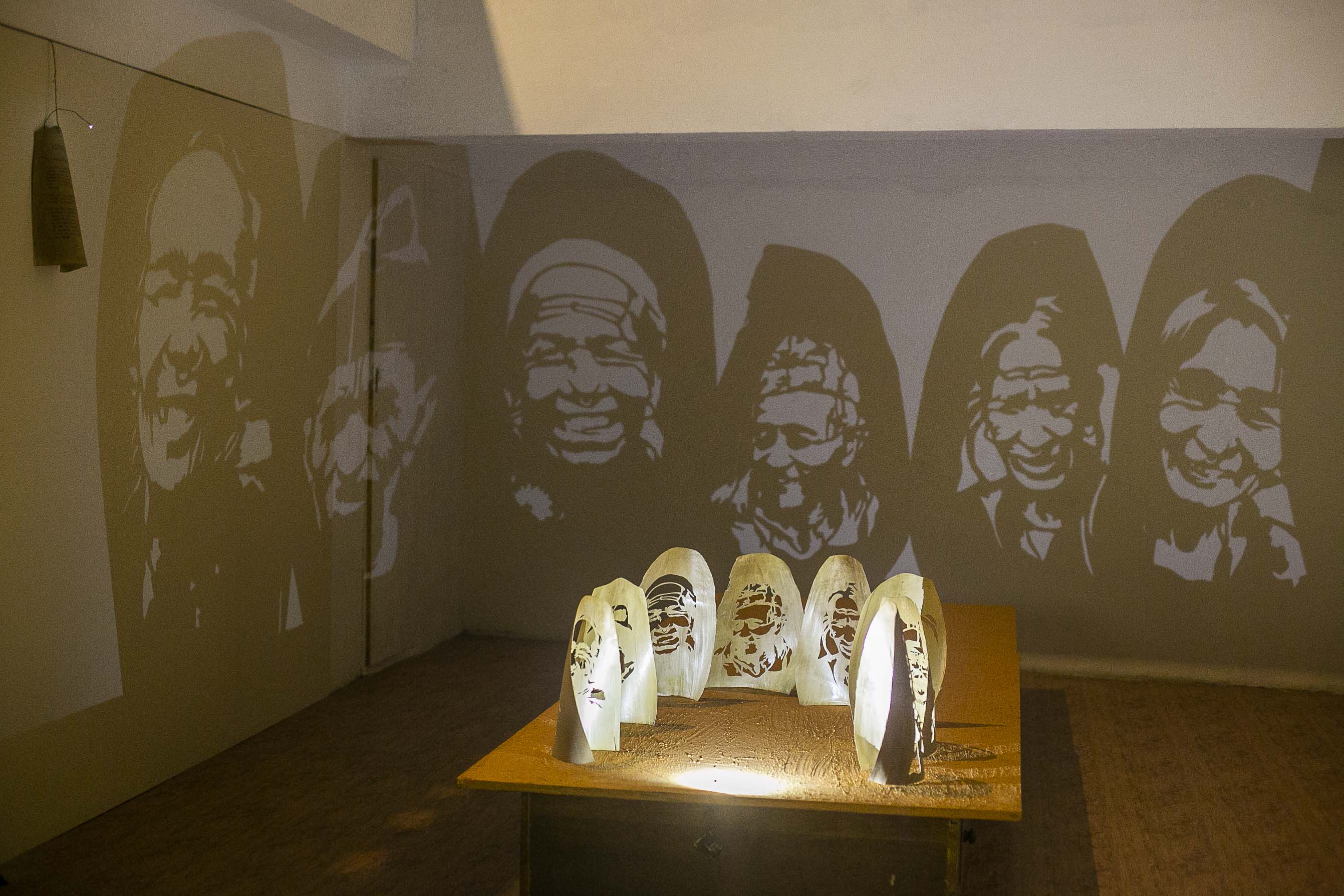 Founded by Kailash K Shrestha, the first Nepali artist to receive the Australian Himalayan Foudnation's Art Award, Artudio revolves around contemporary art and providing artists and enthusiasts with a platform to indulge in it.
Shrestha's intentions with Artudio are to enable the practice of visual arts and visual arts education to grow and spread to larger communities of people.
Recently, Artudio collaborated with Man One, a graffiti artist, on the Street Art Project 2022 to forward the graffiti scene in Nepal. Man One, an immigrant artist in the United States, has been making graffiti art for decades and has worked with multinational companies. His personal efforts include making art more accessible to the masses through programs in developing countries. Through the US Embassy in Nepal, Artudio and Nepalese artists could collaborate with Man One to learn and further the graffiti scene in Nepal. The resolution of the collaboration can be seen on the walls of the Min Bhawan in Baneshwor.
Artudio holds residencies for artists, exhibitions, public art projects, and visual education efforts. Additionally, Artudio runs the Pran Community Arts Center, a collaborative art space in Shrestha's birthplace; Gairimudi, Dolakha.
Sarwanam Art Gallery — Kalika Marg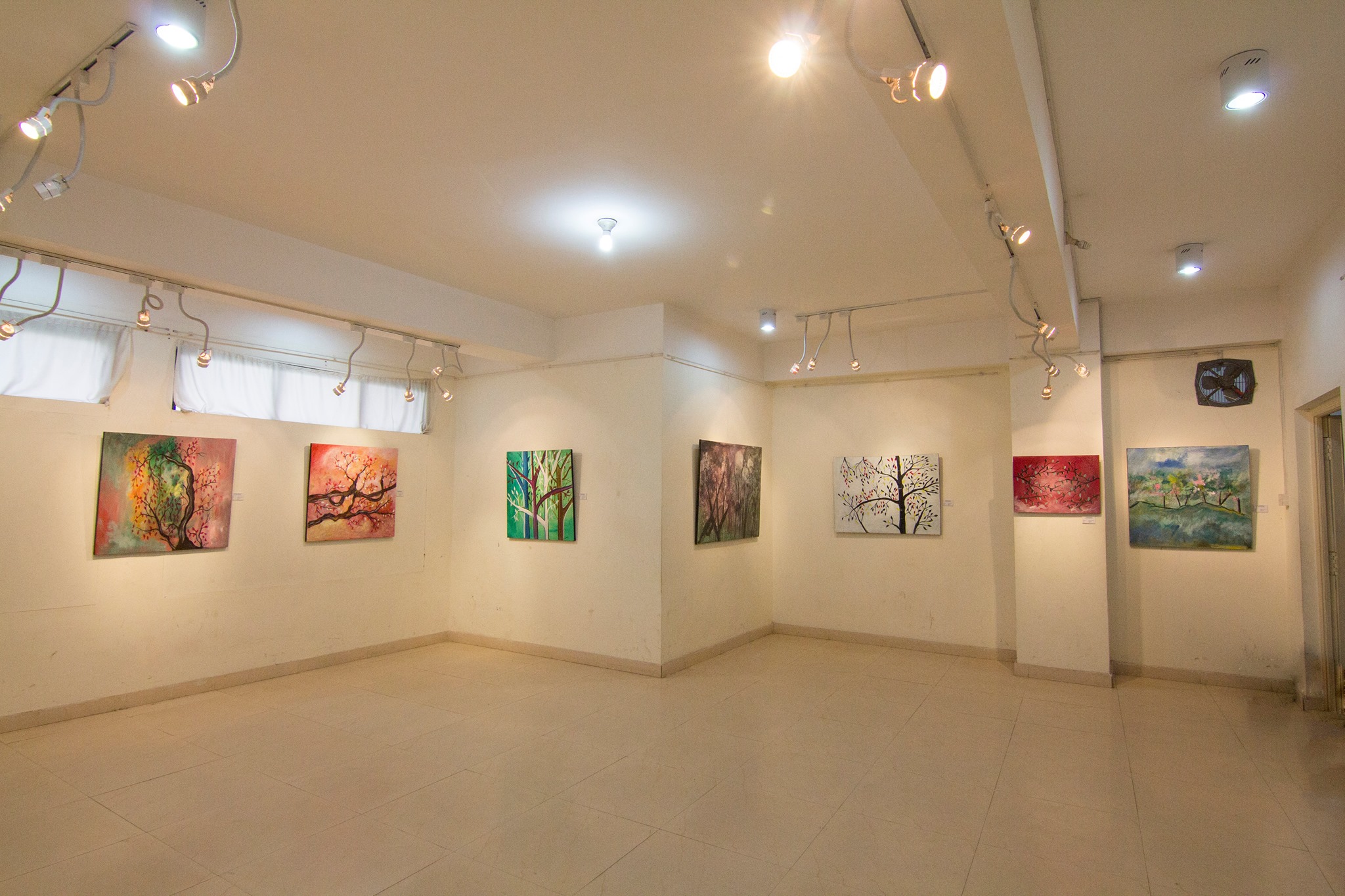 The Sarwanam Art Gallery, created under the Sarwanam Theater Group along with the Sarwanam Theater, was established on April 26, 2012 by Ashesh Malla, a renowned playwright and theater director.
Sarwanam Art Gallery spans over 30 square meters in Kalika Marg, Kathmandu. The area is used to provide visitors with a unique and interactive experience with the art, the artist, and the creation process.
Visitors can walk in along with the artists and revel in the process together as they come up with their pieces.
Additionally, Sarwanam Art Gallery ensures artists receive personal recognition through sections in the exhibitions about the artist, and sessions where the artists and the audience can be connected—exchanging thoughts and opinions.
Even with its size and status, Sarwanam Art Gallery has had a slow ignition after the pandemic and lockdowns. While the theater group umbrella has been operational, the gallery itself hasn't been able to run any outstanding exhibitions in recent times. However, as one of the larger galleries in the valley, it is only a matter of time before Sarwanam Art Gallery gets into the flow of it again.
Siddhartha Art Gallery — Babermahal Revisited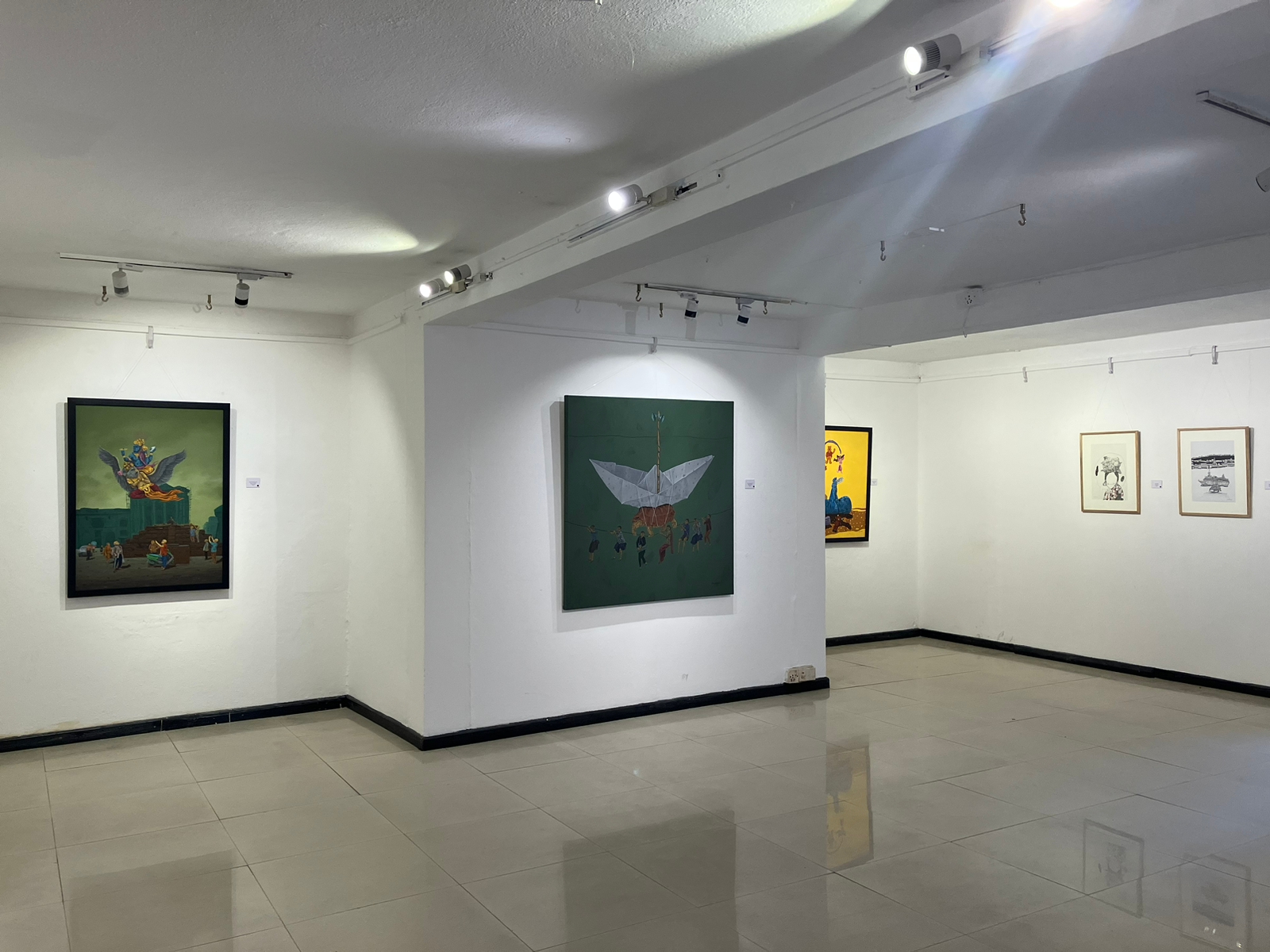 Inside Babar Mahal Revisited, the Siddhartha Art Gallery was established by Sangeeta Rana Thapa and Shashikala Tiwari on September 27, 1987. Thapa has served on the board of Patan Museum for 6 years and is a fellow of DeVos Institute of Art Management. Tiwari is an internationally recognized painter from Nepal with a Fine Arts degree from India.
Based in Nepal, the gallery serves to fuse art with international perspectives to provide the Kathmandu community with a global outlook on art. In the years of its existence, the gallery has exhibited artists from 31 different countries from across the globe. In the decades it has been running, over 500 photographic , ceramic, and printmaking exhibitions have been shown. Further, the gallery also conducts lectures.
Artists associated with the Himalayan Light Art Scholarship regularly exhibit their artworks at Siddhartha Art Gallery.
Most recently, Siddhartha Art Gallery exhibited the works of Priyam Pradhan in the "Mind Of The Maker" exhibition and that of Suresh Basnet in "Galpa: Episodes In My Life".
Basnet's work could be referred to as a superficial outlook on the nation's prominent issues through his own paradigms of social norms and biases. The exhibition speaks on socio-political issues of Nepal and aims to illustrate the artist's perspective on the canvases through an abstract form.
Bikalpa Art Center — Harihar Bhawana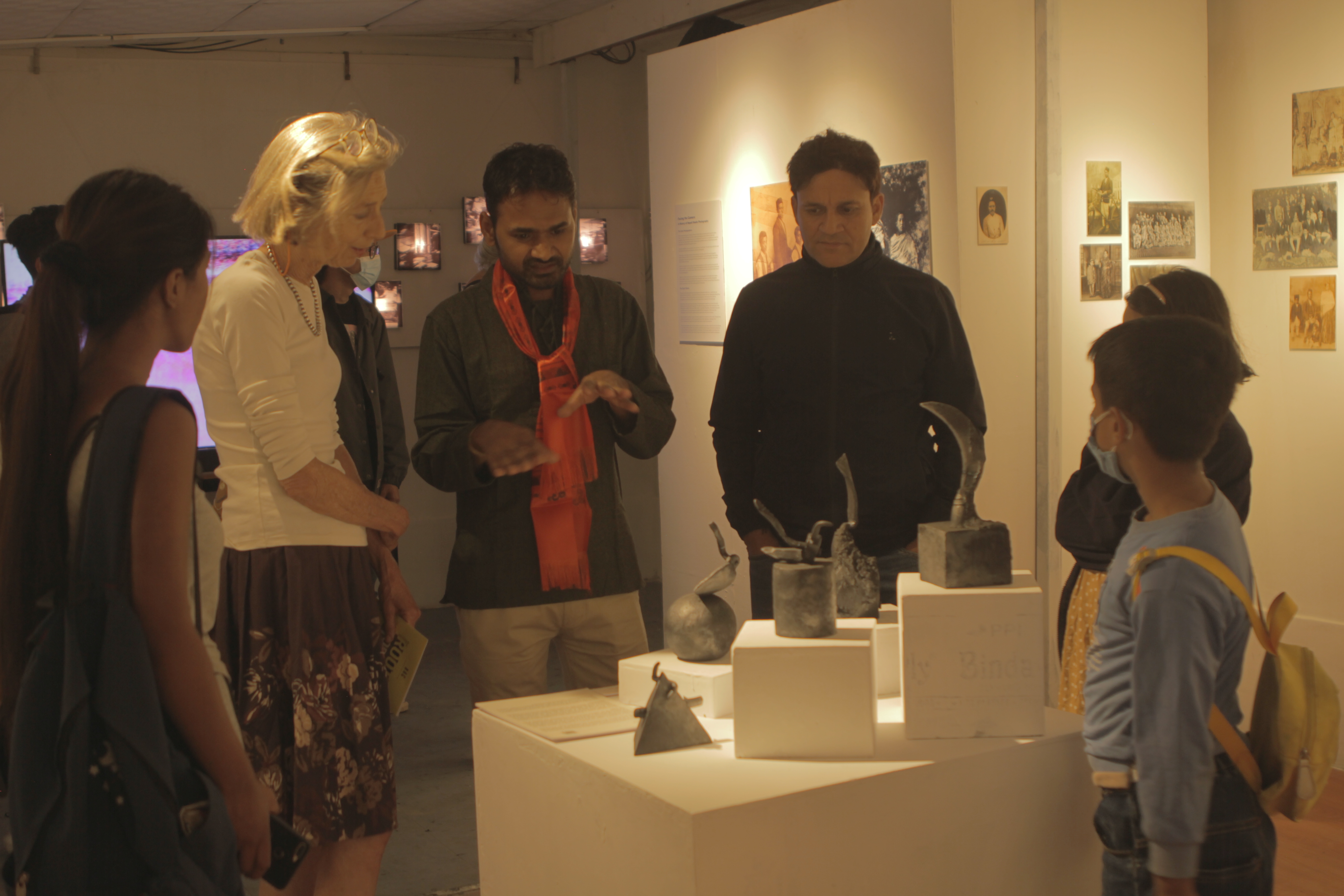 Bikalpa Art Center differs from the rest on the list, being not just a platform for artists to share their creations but where arts & crafts can be sold and artistic events of multiple genres can be run.
Bikalpa Art Center caters not just to local communities but international ones as well. Through the center, efforts are made to exhibit Nepali contemporary art, culture, and lifestyle to the world.
In addition to being a platform to exhibit visual arts, Bikalpa Art Center also functions to provide live music, movie screenings, arts and craft, and talks/presentations as well.
On January 14, Bikalpa Art center hosted their Saturday Art Fest with; an art exhibition, kid's art station, live music performances, and open mic sessions at the center in Pulchowk, Lalitpur.
Nepal Art Council — Madan Bhandari Road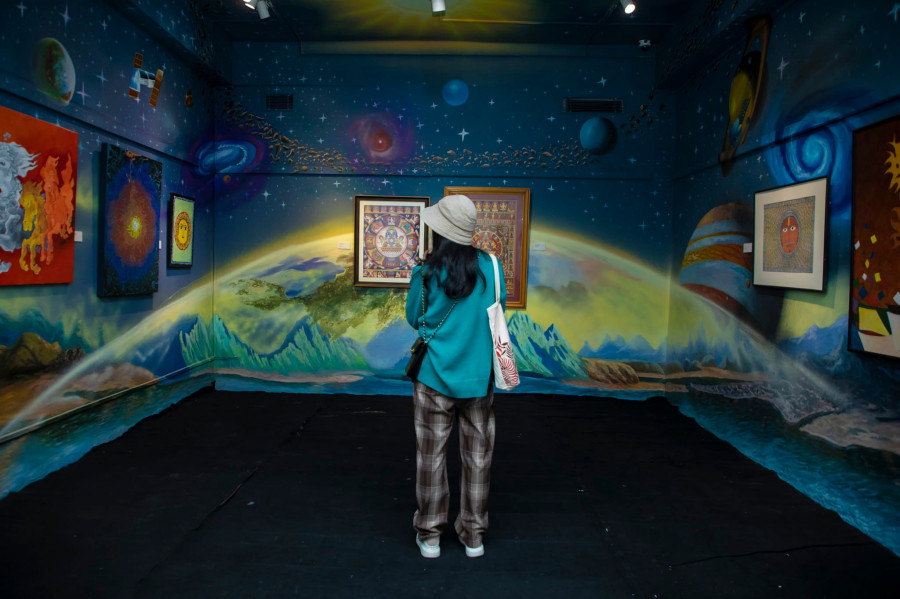 Nepal Art Council is a non-profit organization established in 1962. In more than half a century it has been operational for, it has served to promote Nepalese artists and their art.
The gallery at the Nepal Art Council spreads over a huge 28,423 Square Feet. With such a large gallery, Nepal Art Council provides artists and visitors with some of the finest spaces and services to exhibit and view art.
Since its establishment, Nepal Art Council has played a significant role in allowing multiple generations of Nepalese artists to emerge and grow into established names in their genre.
---
---