China Foundation for Rural Development launches first sustainable development experimental village in Nepal
The initiative aims to serve as a model for integrated and sustainable development practices.

bookmark
Published at : May 30, 2023
Updated at : June 8, 2023 17:57
Kathmandu
China Foundation for Rural Development on Monday launched "The First Sustainable Development Experimental Village in Nepal" at Tarakeshwar Municipality of Kathmandu district.
The initiative of the foundation aims to serve as a model for integrated and sustainable development practices, taking advantage of its experience in rural and community development in China, the organisation said in a statement.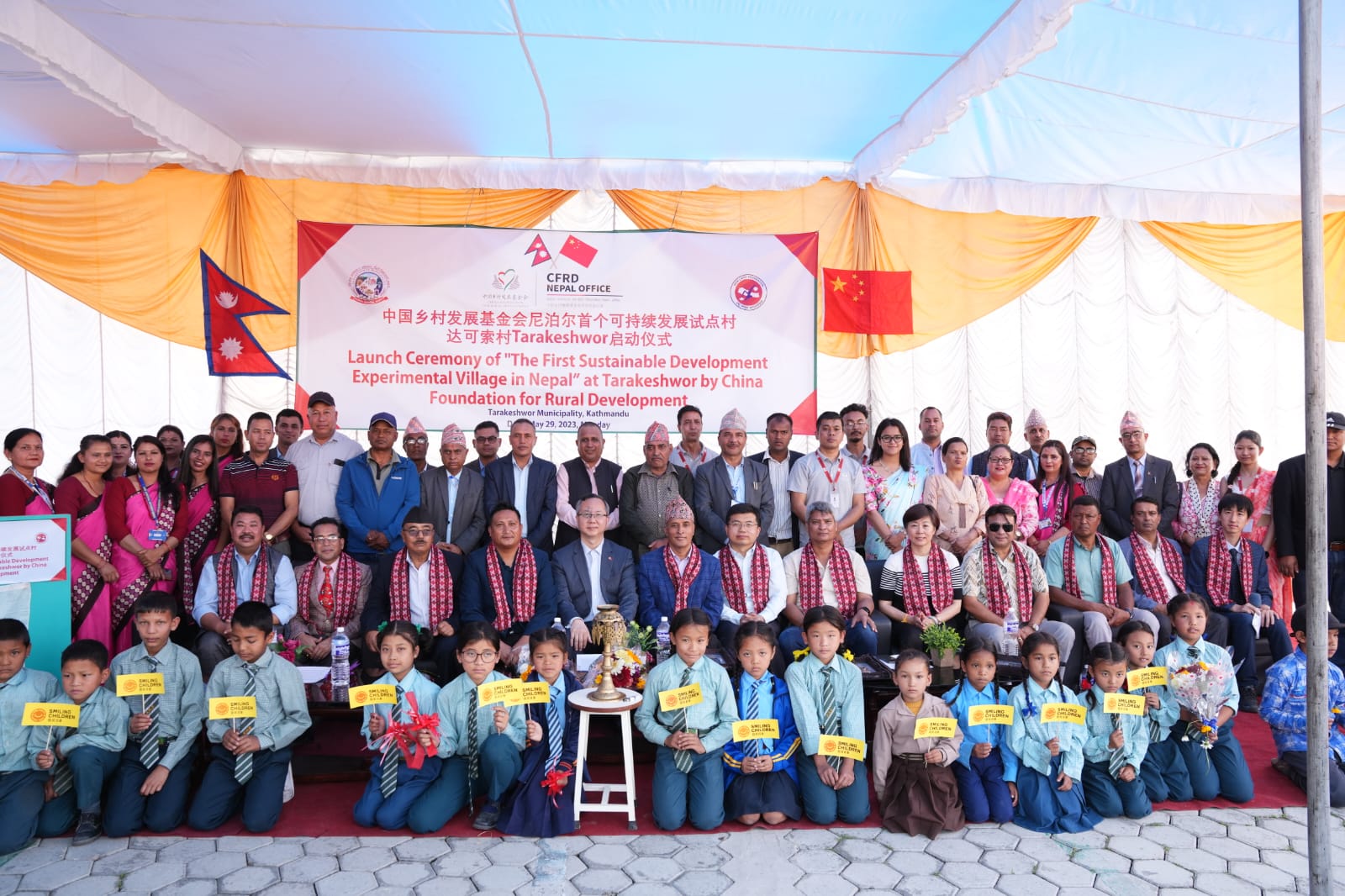 The organisation said it conducted a need assessment in the municipality area in 2022 and found that local residents needed assistance.
After that, CFRD has successively launched a number of comprehensive development projects in the region, including the whole village water construction project, children's nutrition school feeding project, panda pack project, and vegetable planting vocational skills training program among others, according to the statement.
CFRD said it has invested more than 5 million RMB (approximately Rs100 million) to support integrated development in this area, covering 10,000 beneficiaries.
Speaking on the occasion, Chinese Ambassador to Nepal Chen Song said that the sustainable development experimental village has brought benefits to the community people and contributed to the development of China-Nepal friendship.
"China has always upheld the people-centred philosophy and efforts to eradicate poverty. Poverty is the common enemy of mankind and development is key to solving all the problems associated with poverty," he said.
"We are willing to share of experience of elevation from poverty with Nepal."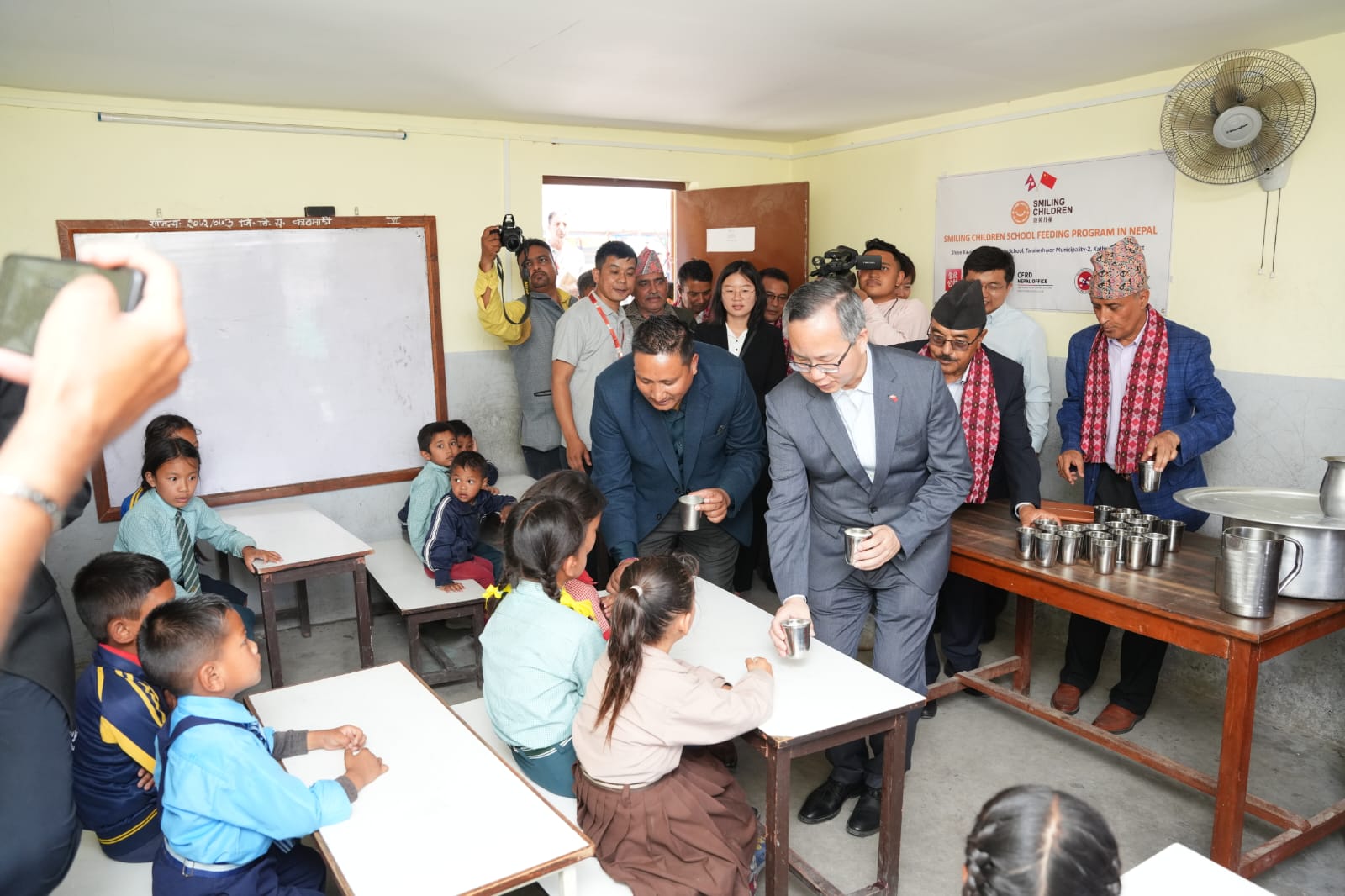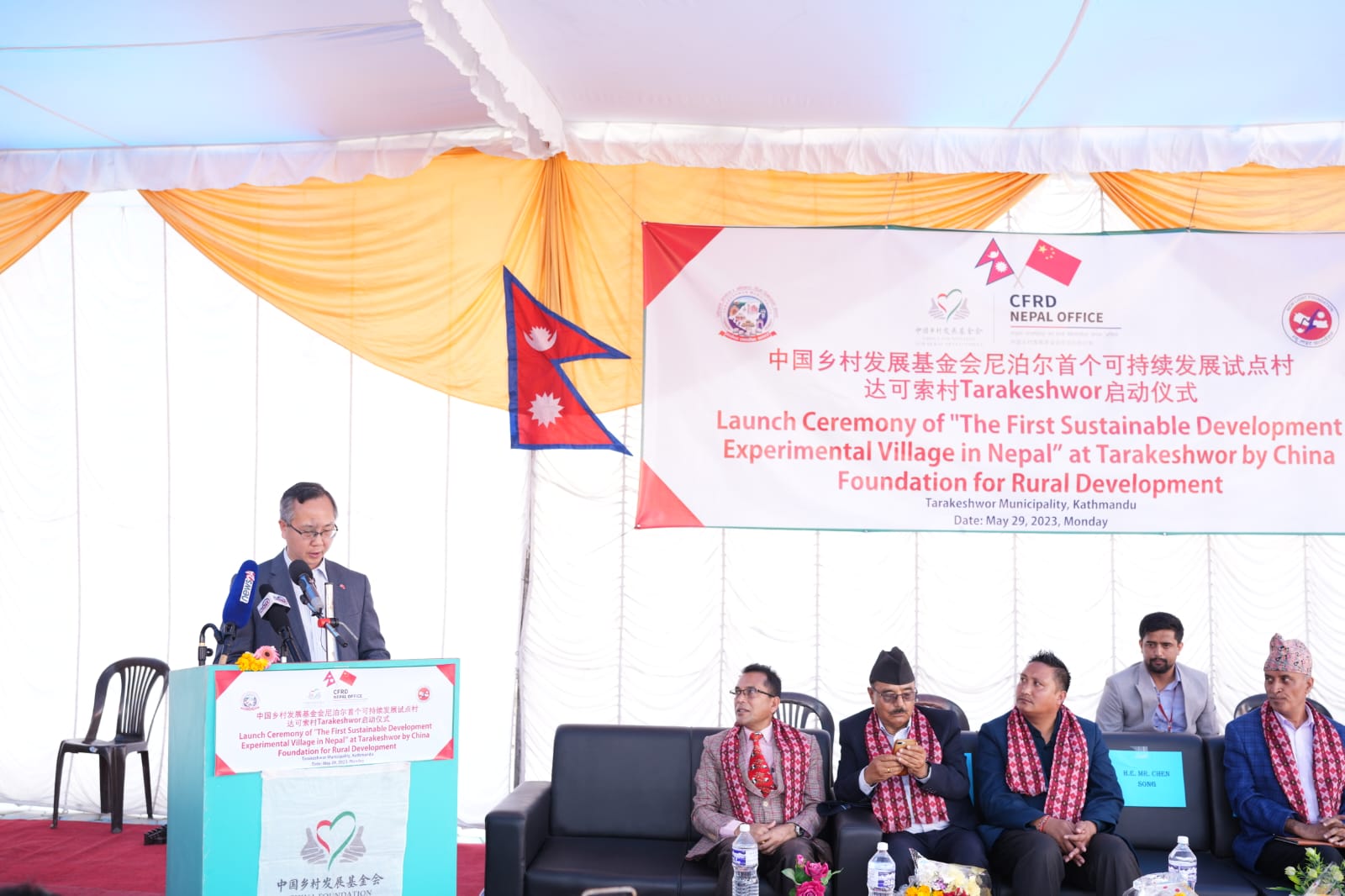 ---