Keeping up with distant socialising
With eased lockdown, people and places are slowly adapting to life amidst the coronavirus.

Shutterstock
bookmark
Published at : June 19, 2020
Kathmandu
It is a remarkable thing to consider that only a few months ago, most of us did not know what social distancing was. The term's popularity, and the need for it, emerged as coronavirus did.

A Kathmandu University student, Priya Rai was home in Kalanki when she received an email informing her that students wouldn't be allowed back on campus as a precaution against the coronavirus outbreak. Suddenly, she was faced with the prospect of not seeing any of her friends for the rest of the semester.
Now, in between online classes, Priya and her friends meet for lunch most days on the video conferencing app Zoom. As we enter the fourth month of social distance, it has become a way for her to maintain normalcy in an uncertain time. "Of course I'd choose sitting in a restaurant with my friends and making weekend plans over this, but as of now, we have been trying to make the best of a less-than-ideal situation," says Priya.
Ludo nights, cocktail parties, makeup sessions, musical jams. To stave off loneliness in the age of social distancing, people are finding all kinds of ways to socialise online. Spiritual life, too, has adjusted.
Back in 2010, Julianne Holt-Lunstad, a professor of psychology at Brigham Young University published research showing that people with weaker social ties had a 50 percent increased likelihood of dying early than those with stronger ones. This is precisely why this pandemic is so challenging. We exist in a moment that calls for a different social contract, one that connects us more to one another. And yet Covid-19 has compelled us to socially distance ourselves.
So is there any harm in a socially distant walk? Can you go see your friends? Is there a responsible way to visit family? What about shopping? And eating out in your favourite restaurant? According to Epidemiologist Dr Giridhara R Babu, there are three Cs which one should be taking care of when heading out: closed spaces, crowded places, and close-contact settings. "One needs to follow precautions for all the three Cs so that even if you are infected but show no symptoms, others will be safe from you," he says. So what are the precautions? "The only way anybody can contract this virus is through respiratory droplets, which are either sneezed or coughed out. Hence, even when heading out, physical distancing is the best way to reduce transmission. You must make masks your number one component to accompany you at all times. Besides that, sanitise your hands after touching any surfaces," he adds.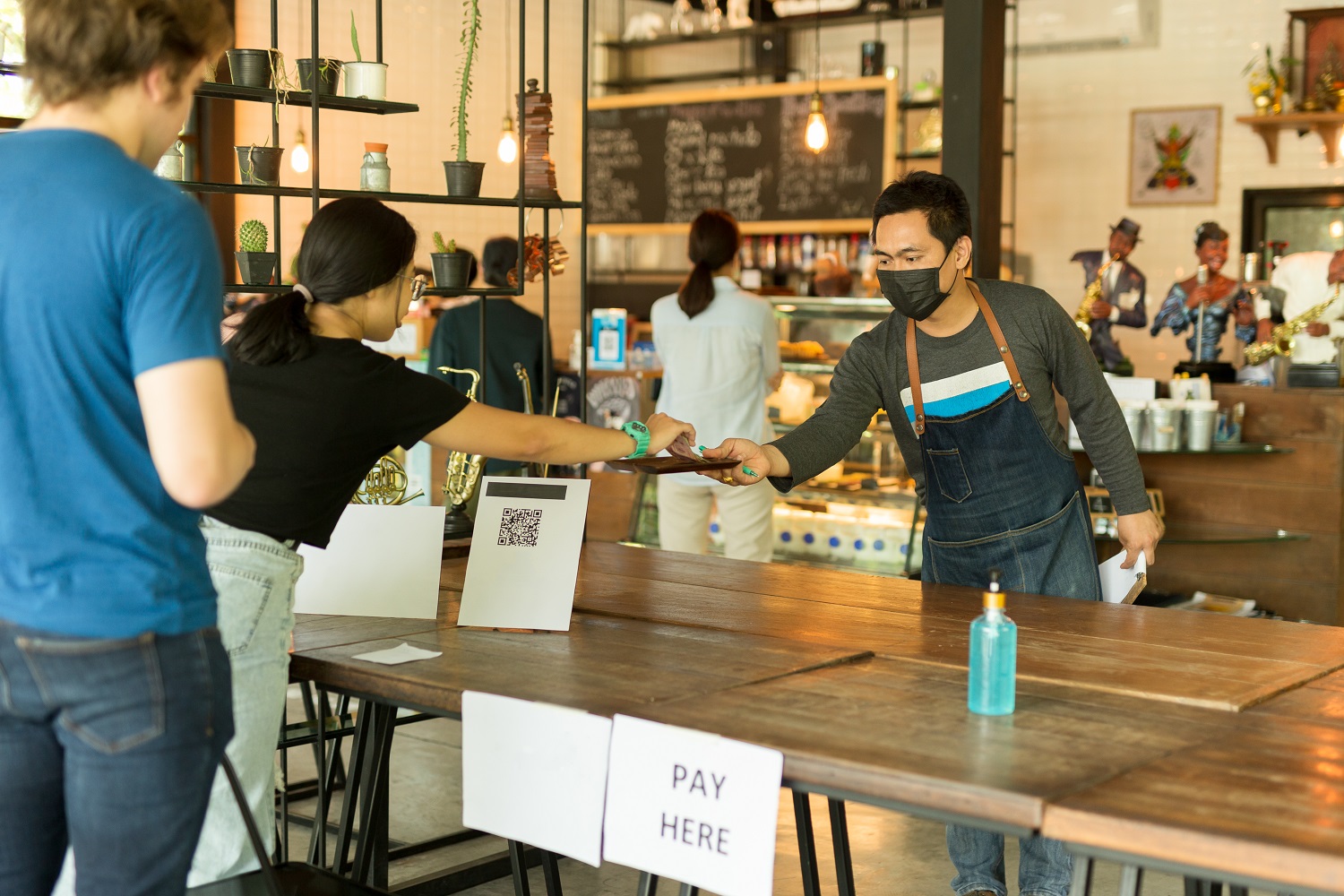 Shutterstock
Sure, in a perfect pandemic-fighting model, everybody would stay home and socialise only with their cohabitants. But the realities of human existence are messier. With eased lockdown, people are leaving the safe compounds of their houses and are heading out.
"Virtual hangout is the new cool," says Binaya Regmi, an Associate at Paramount Legal Advisory Services Pvt. Ltd. "But when it comes to working, it can't be done remotely for that long, especially in my case. Whenever I got to the court it is like taking a leap of faith hoping everyone present there are taking necessary precautions as I have."
Sailendra Dongol, President at Cycle City Network Nepal says he now feels comfortable seeing his close circle of friends because they've all taken the lockdown seriously for the past three months. "I've hung out with my friends a few times now, but only in open areas. We strictly maintain the six feet social distance rule. We wear our masks at all times. There are no handshakes and there are no hugs."
Even our favourite socialising centres are slowly opening their doors, but with high precautions. At Kar.Ma Coffee in HUB, an open interactive space in the heart of Thamel, you'll be greeted by roped out areas, takeaways, and a sign that requests you to maintain two metres of social distance. You can order your favourite cup of coffee and enjoy food from their limited menu, ranging from Bara and Chatamari to Buddha Bowl and Muesli Bowl.
The same is applied at House of Palettes too. A painting studio where people come to unwind from their mundane routine, they opened their doors after weeks of lockdown. Rahul Agrawal, Co-founder of House of Palettes says, "We've been taking serious precautions since we opened a few days ago. All of us wear masks at all times and we sanitise the whole place every morning."
Earlier, they had seating arrangements for 30 people, but keeping social distancing in mind, they have limited to 12 at a time. Rahul also advocates for safety first at all times and hence urges people to stay in if they feel sick. "We'll politely be asking our clients to leave if they show any symptoms of the virus."
If you want to spend a day sipping wine and painting, don't forget to pre-book so that no more than 12 people are present at the studio. House of Palettes will also be resuming their workshops from July.
---
---