Circling the well of death
Daredevils from India, MD Rijwan and Rukshana Khatun perform stunts in a carnival at Bhuikhel, Swayambhu.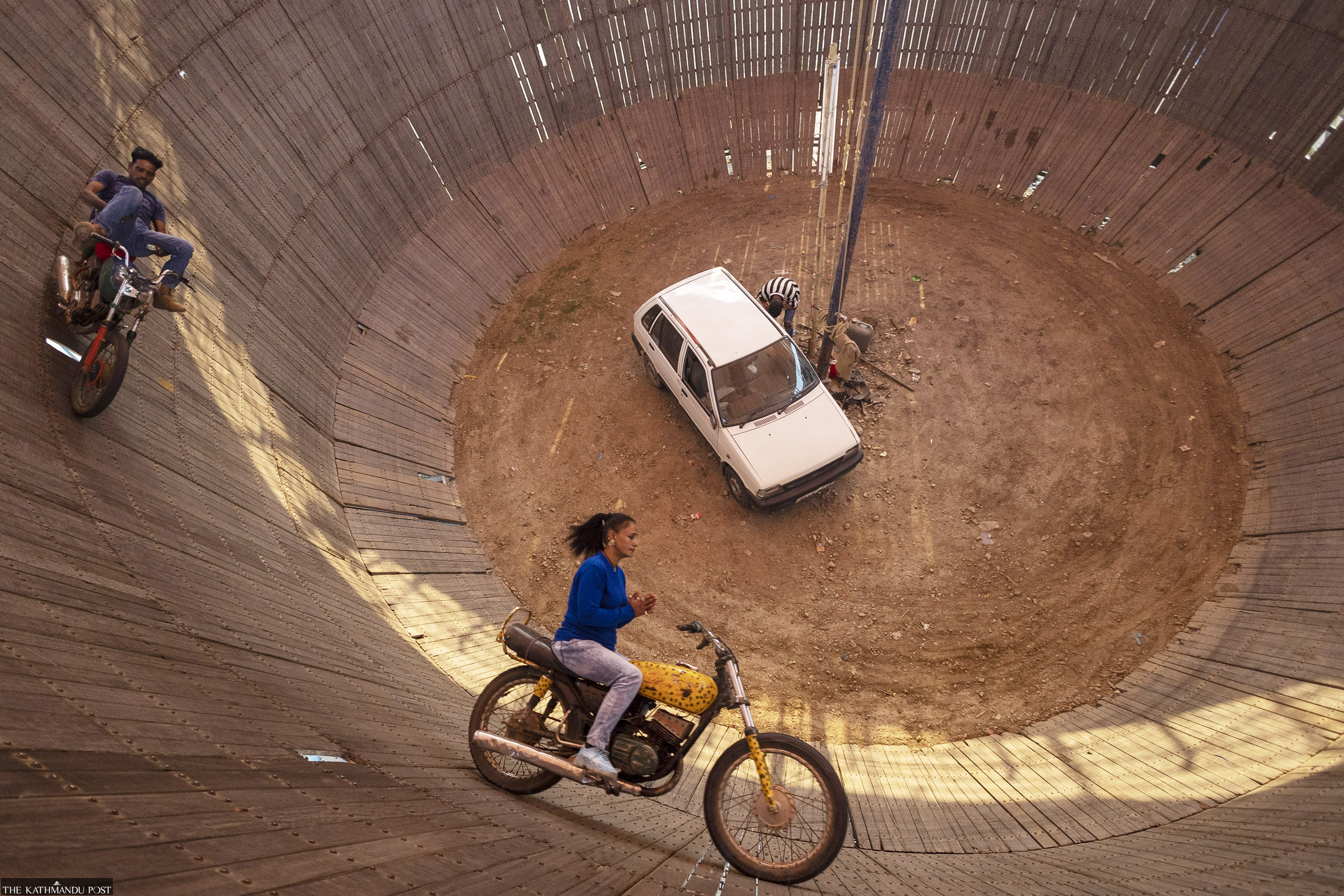 Rijwan and Khatun performing on Thursday. Sanjog Manandhar/TKP
Published at : April 22, 2023
Updated at : April 22, 2023 07:40
A carnival has set up shop at Bhuikhel, Swayambhu. It is part of an ongoing festival called the 'Pratham Swayambhu Bhuikhel Paryatan Krishi Mahotsav' (The First Swayambhu Bhuikhel Tourist Agriculture Festival). Once you enter the festival, you are greeted with stalls serving food, selling clothes and the like. As you walk past the entrance and move to the right, you will hear a peculiar sound. A voice is heard over a loudspeaker saying, "Come see! Come see the well of death!" The invitation is accompanied by equally loud and energetic music.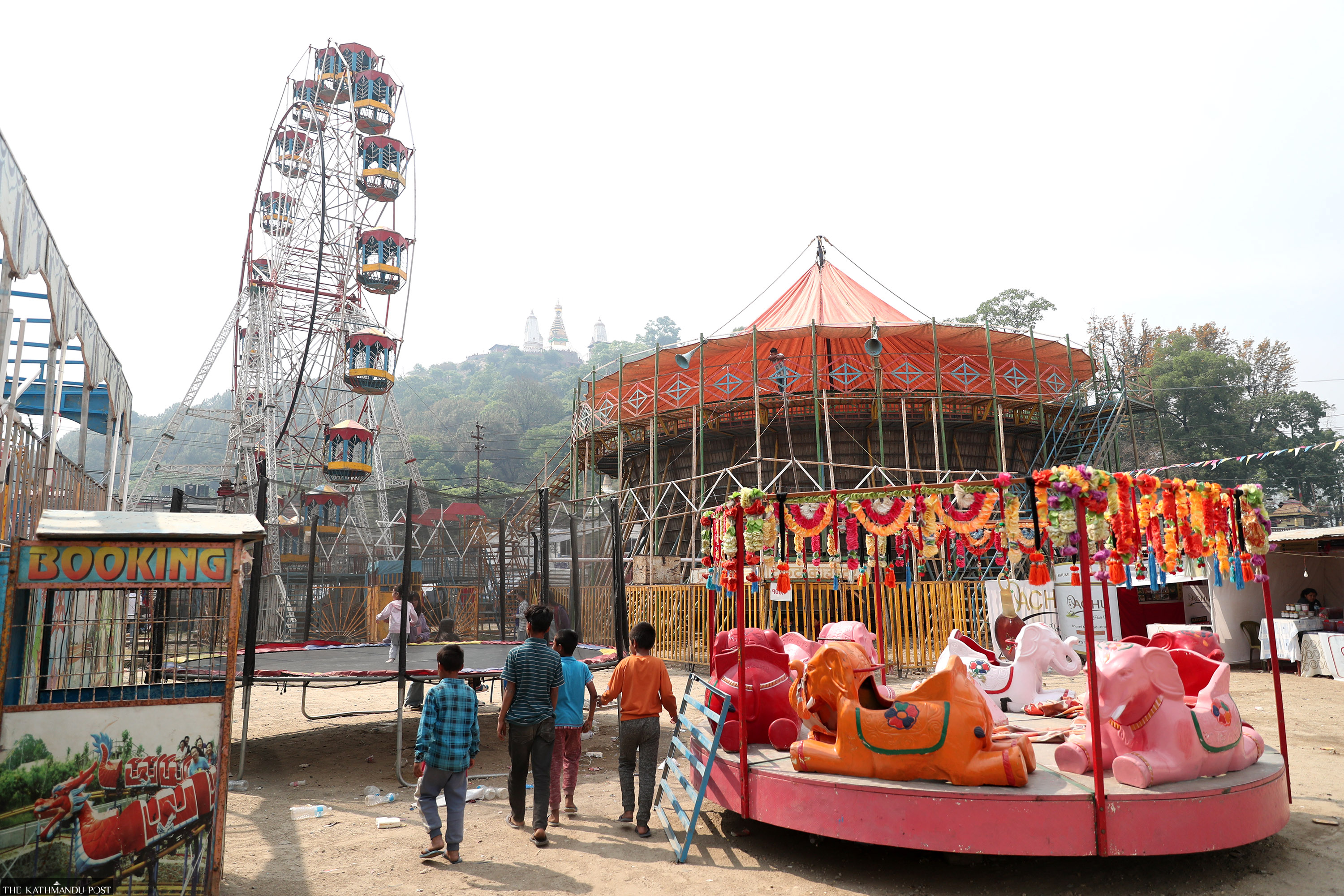 Sanjog Manandhar/TKP
Well Of Death or Maut Ka Kuwa is a carnival sideshow that involves dared0evils (as they're so aptly called) driving and performing along a near-vertical wall of the barrel-shaped wooden cylinder. This particular well of death features stunt performers MD Rijwan and Rukshana Khatun (also known as Priya) nonchalantly breezing round and round the wooden silo, in a shiny green bike or a white Maruti 800. For a mere price of Rs100, you can see the performing duo roar their bikes around the velodrome for around 20 minutes--sometimes sitting sideways waving to the crowd or manoeuvring the handle with their feet--making for an adrenaline-fueled experience.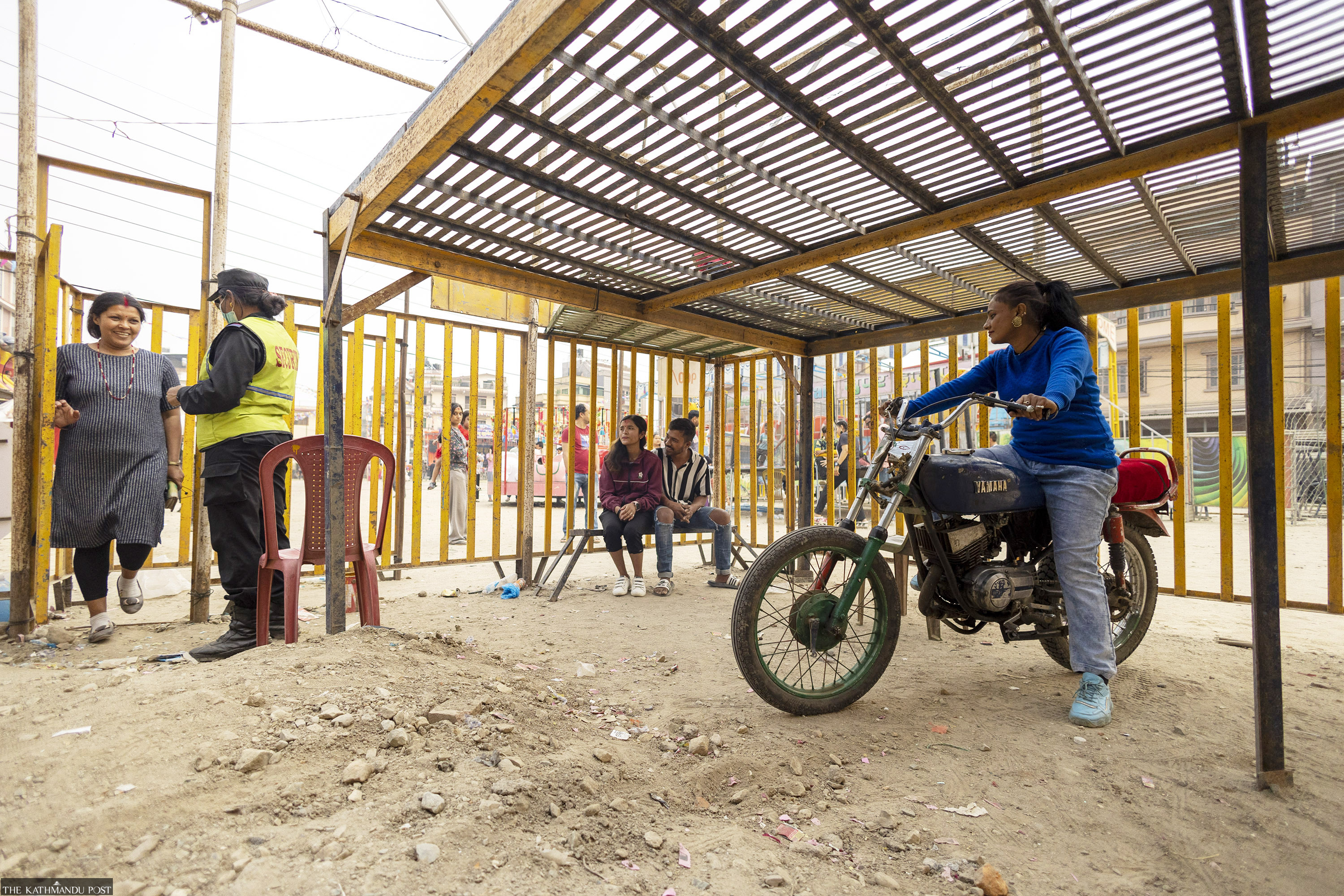 Sanjog Manandhar/TKP
MD Rijwan, aged 40, from Lakhimpur, India, has been doing stunts for around 20 years. It was under his current organisation called Maruti Circus that he started travelling South Asia, namely parts of India, Bhutan and Nepal, to perform this tricky stunt. "There is risk in every profession," says Rijwan. Despite the dangers involved, Rijwan says his work means the world to him as it is the only source through which he can sustain his family back in Lakhimpur.
Rukshana was 24 when she went to a carnival in Lucknow, India. Originally from Kishangunj, Bihar, she was trying to make a living as a dancer back then. She recalls being drawn to the adrenaline rush of the well of death and wanted to give it a try. Luckily, she met Rijwan in the carnival, who agreed to teach her how to do the stunts. Rukshana is now 30, but she has no plans to give up the sport any time soon. "I consider my work to be my Allah, so I can't stop doing it," she says. That's because her work is the sole way to care for her 9-year-old daughter, who lives with her grandmother in Kishangunj in Bihar. Rijwan and Rukshana both earn Rs30–40,000 each month.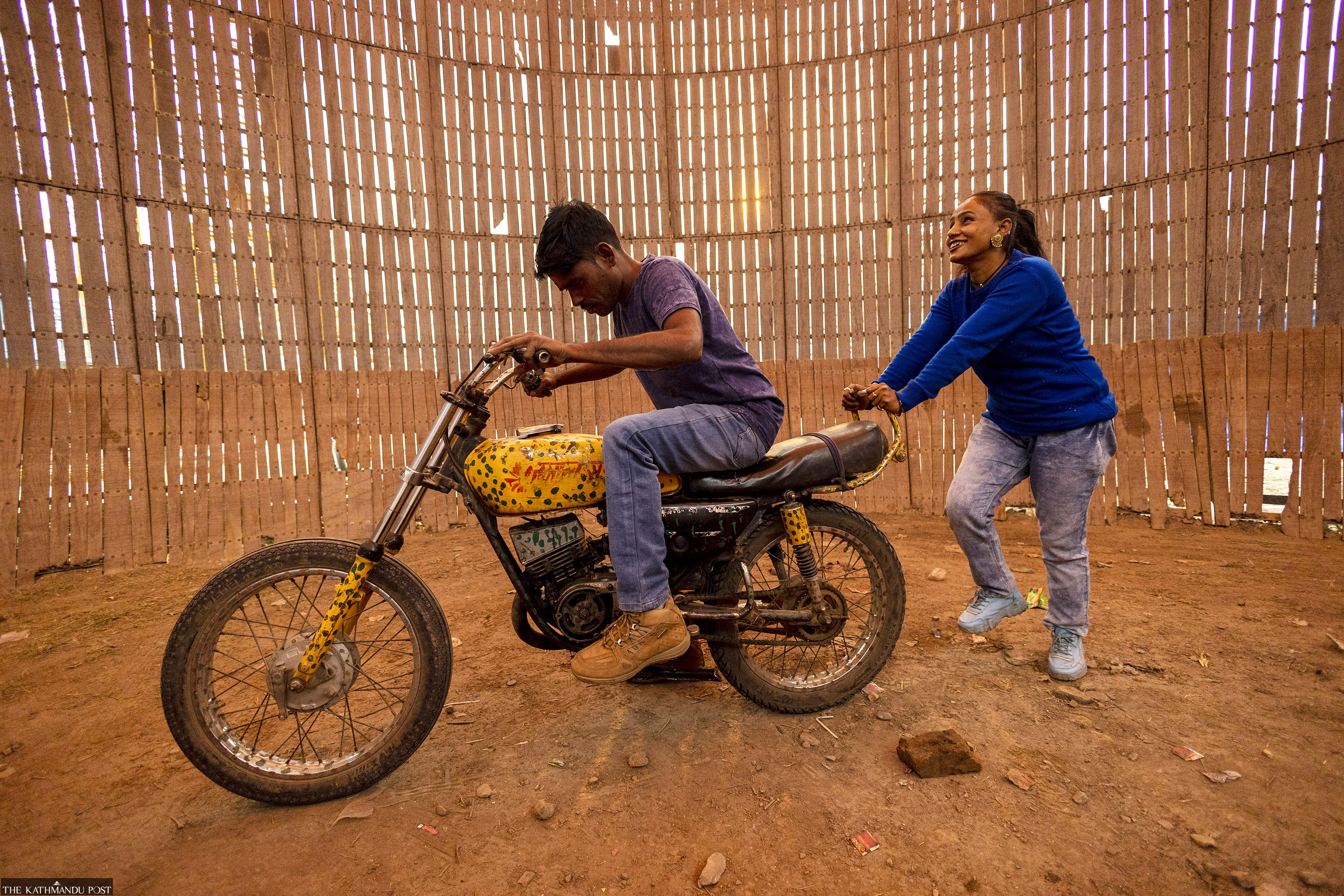 Sanjog Manandhar/TKP
Both Rijwan and Rukshana are aware of the dangers of the performance. Rukshana recalls a particular accident where she crashed into a car directly from her bike. "It was due to some miscommunication and misjudgment," says Rukshana. The accident led to many facial injuries and broken teeth. Her stunt partners took her to the hospital, where she was admitted for four days with many stitches. Even then, Rushana made her way back to the well of death, prepped with more enthusiasm.
Rijwan, on the other hand, isn't as optimistic. "If I find a job that'll pay me better, I'm ready to make the switch," he says, adding that his biggest fear is that his children–two sons and a daughter–might want to follow suit and enter the thrilling but risky profession.
The carnival will continue till May 6.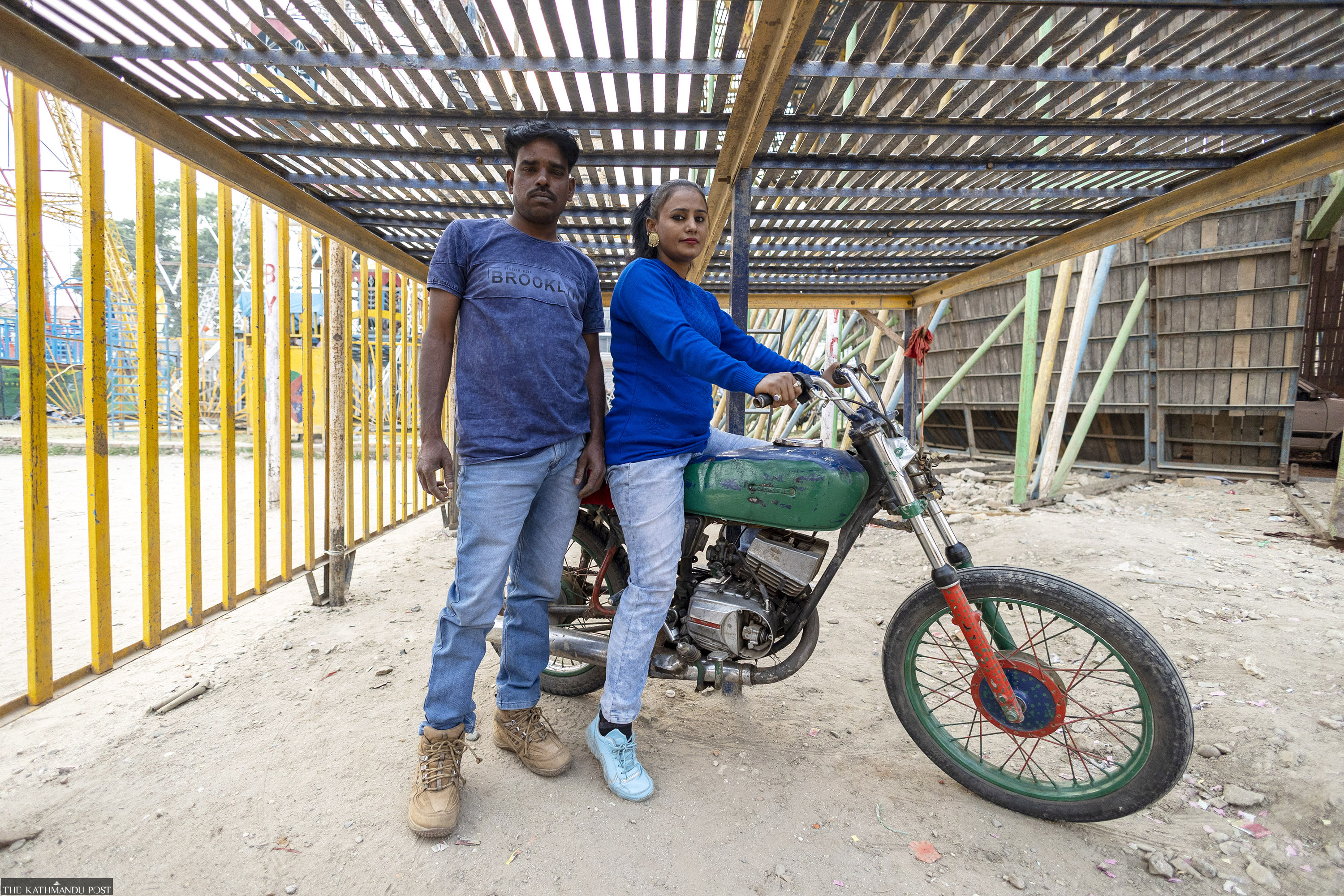 Sanjog Manandhar/TKP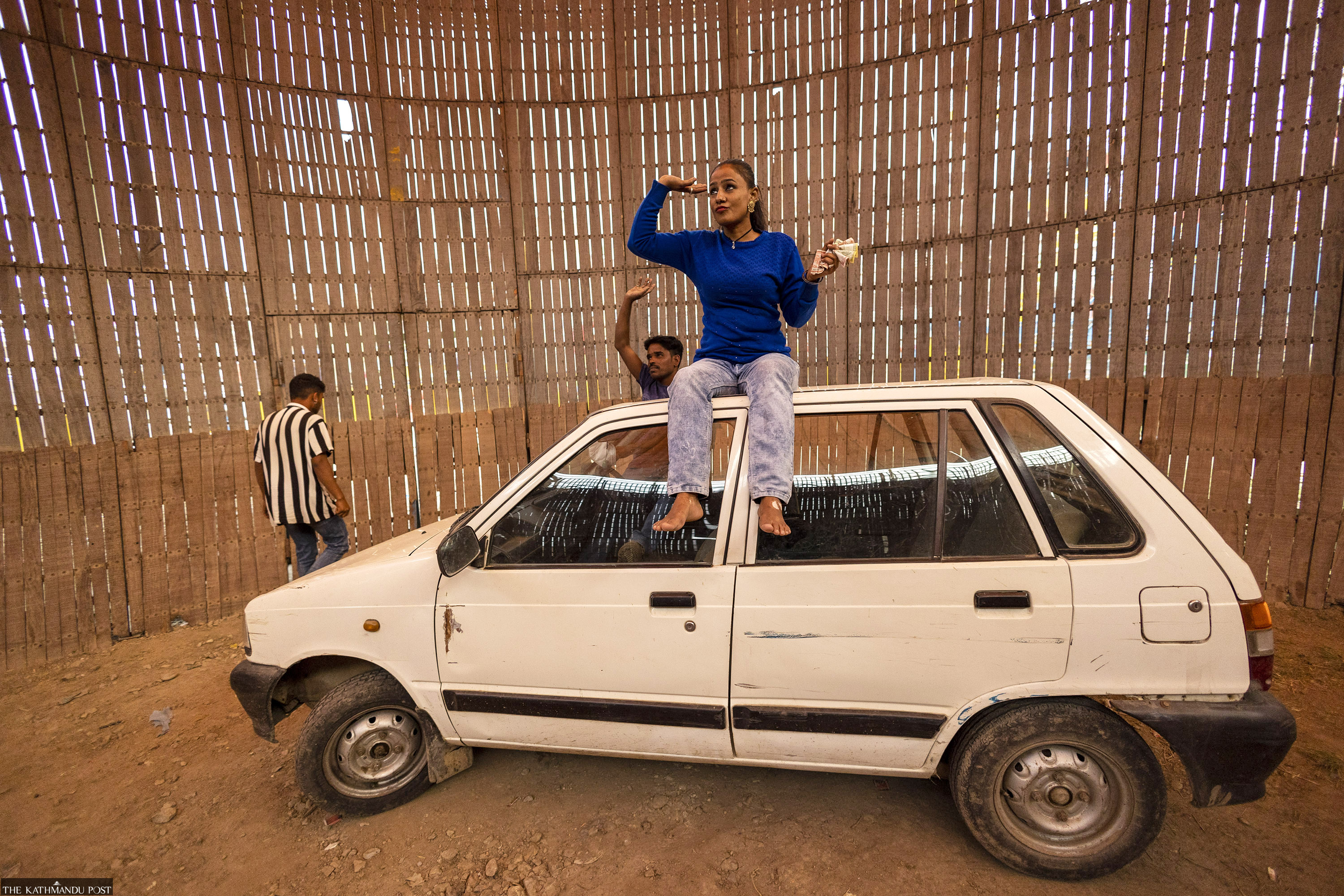 Sanjog Manandhar/TKP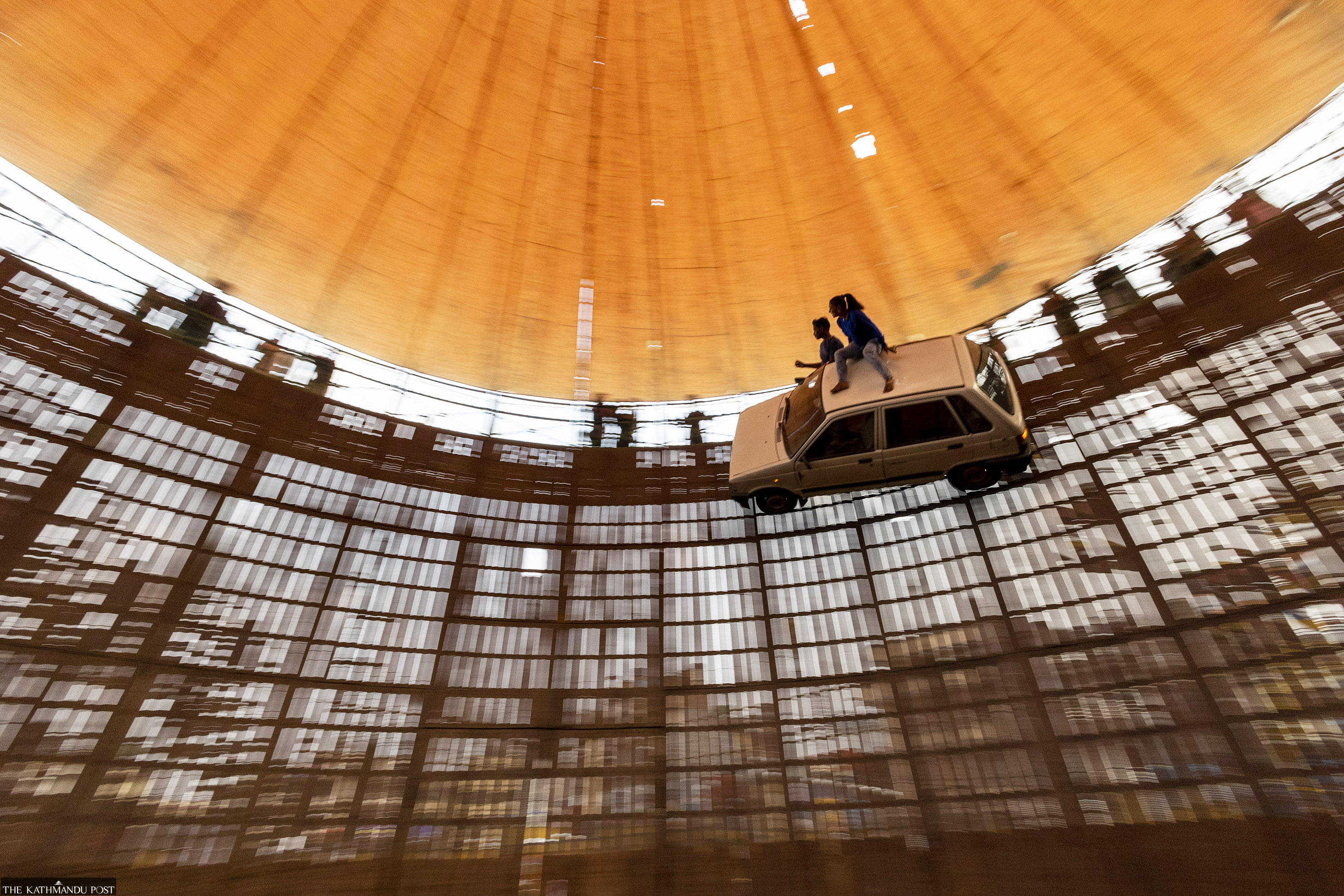 Sanjog Manandhar/TKP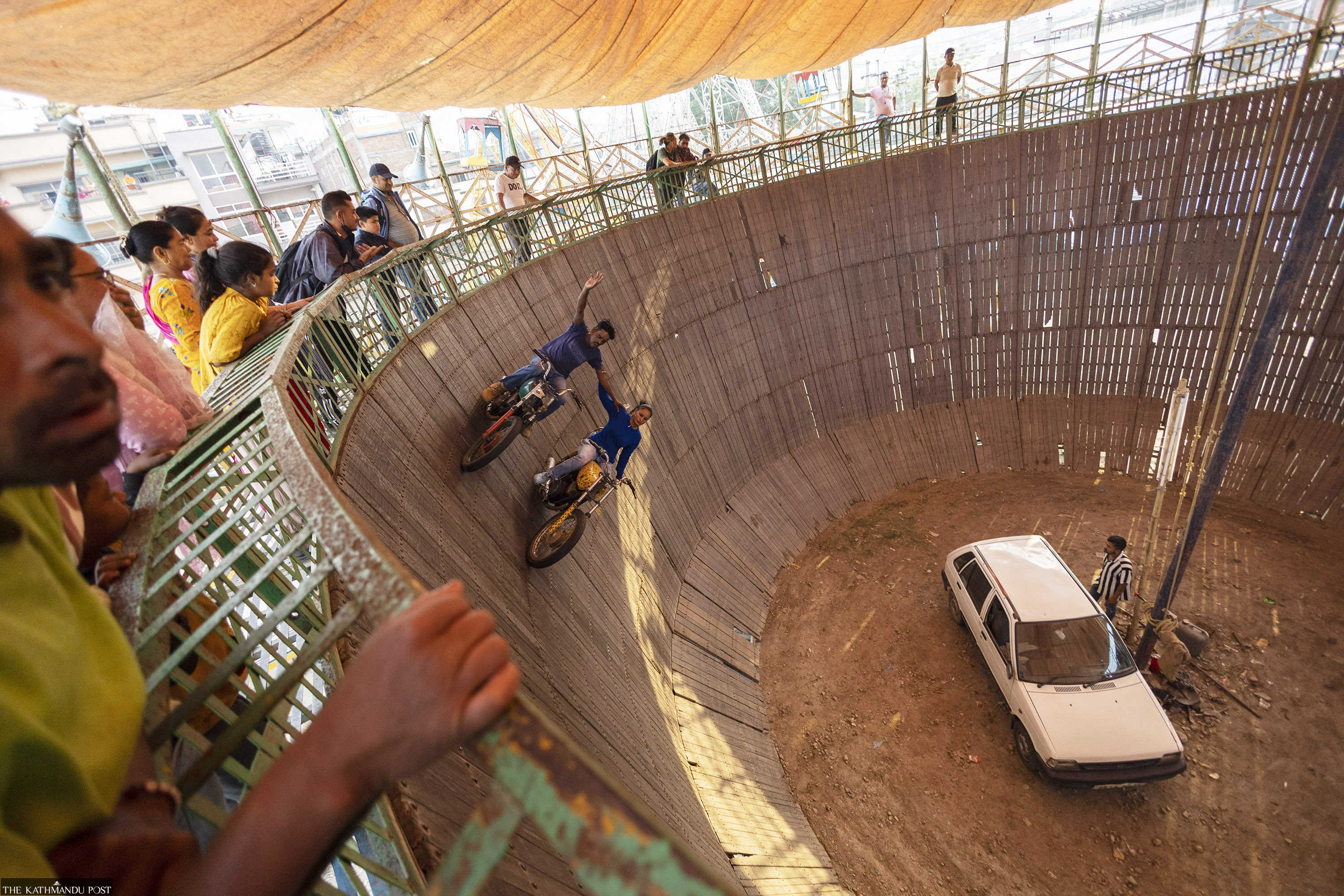 Sanjog Manandhar/TKP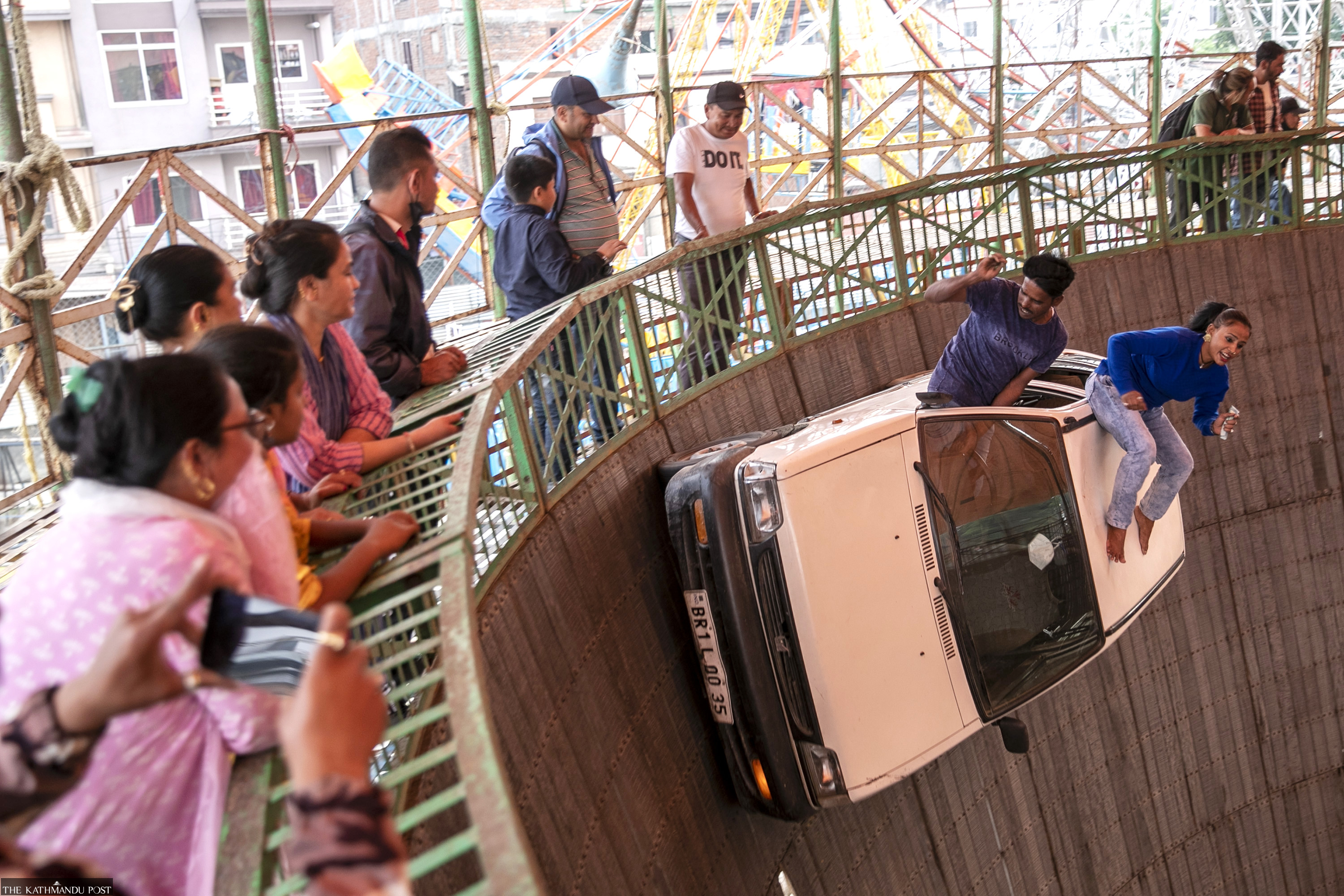 Sanjog Manandhar/TKP
---