Citizen-led movement against House dissolution continues Saturday
The protesters gathered at Maitighar Mandala also demanded scrapping of recent appointments of 32 individuals in 11 constitutional bodies.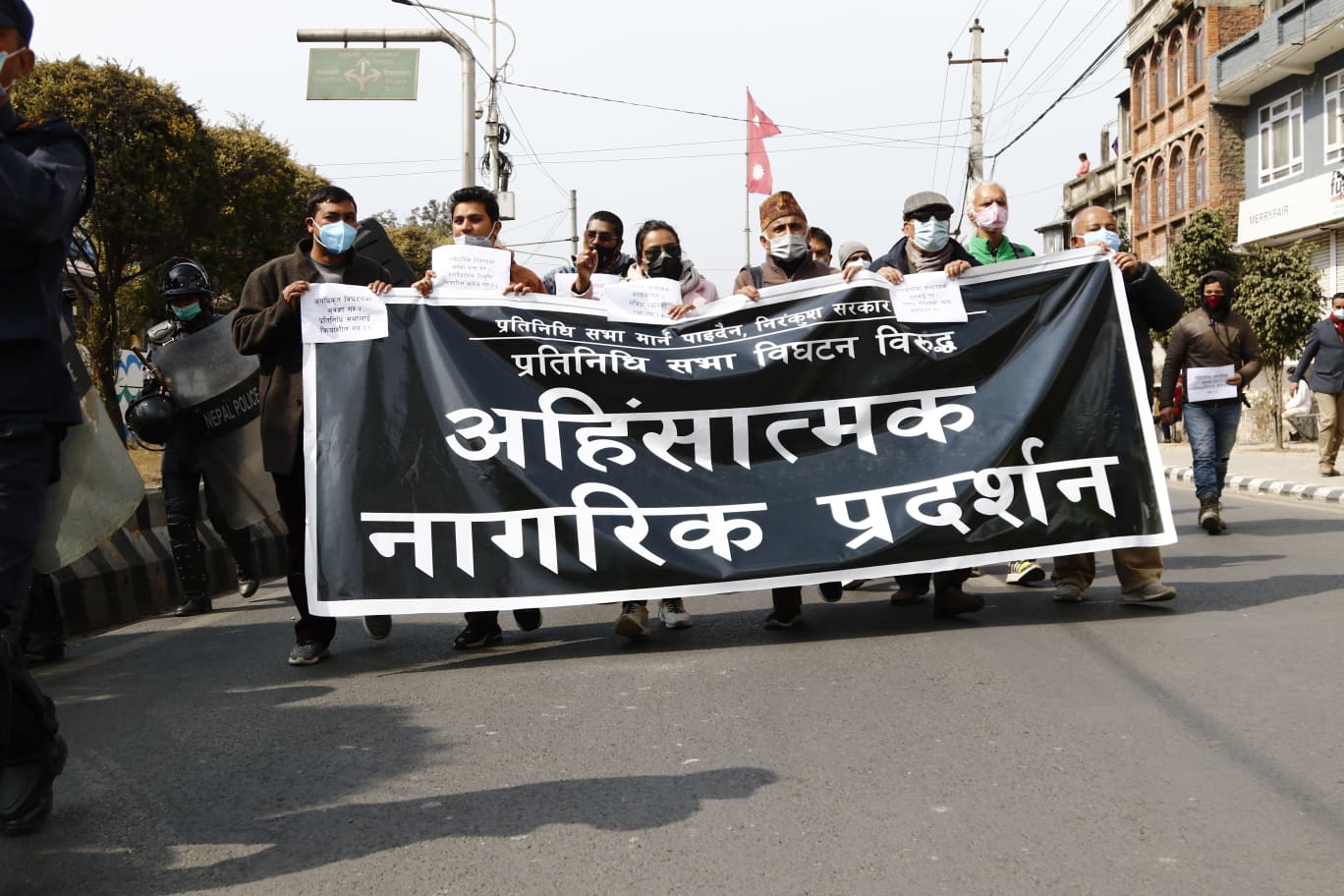 Keshav Thapa/TKP
Published at : February 6, 2021
Updated at : February 6, 2021 14:56
Dr Govinda KC, a social crusader and orthopaedic surgeon, and Narayan Wagle, a writer and journalist, continued their participation in the campaign.
Ever since President Bidya Devi Bhandari on the recommendation of Prime Minister KP Sharma Oli dissolved the House of Representatives on December 20 last year and announced snap polls for April 30 and May 10, major political parties including the Dahal-Nepal faction of the Nepal Communist Party have been staging separate demonstrations and protests across the country.
As many as 13 writ petitions registered against the House dissolution decision are sub-judice at the Supreme Court.
On Wednesday, 32 appointees for 11 constitutional bodies were administered the office of oath and secrecy without parliamentary hearing. The move has received criticism from all major political parties.
House Speaker Agni Sapkota on Friday filed a writ petition at the Supreme Court against Wednesday's appointments of office bearers to various constitutional bodies inviting a direct confrontation with the two other state agencies.
On Friday morning, the Broad Citizens' Movement had organised a march-past to protest against the appointments in constitutional bodies.
Here are some photos of Saturday's protest taken by Post's Keshav Thapa.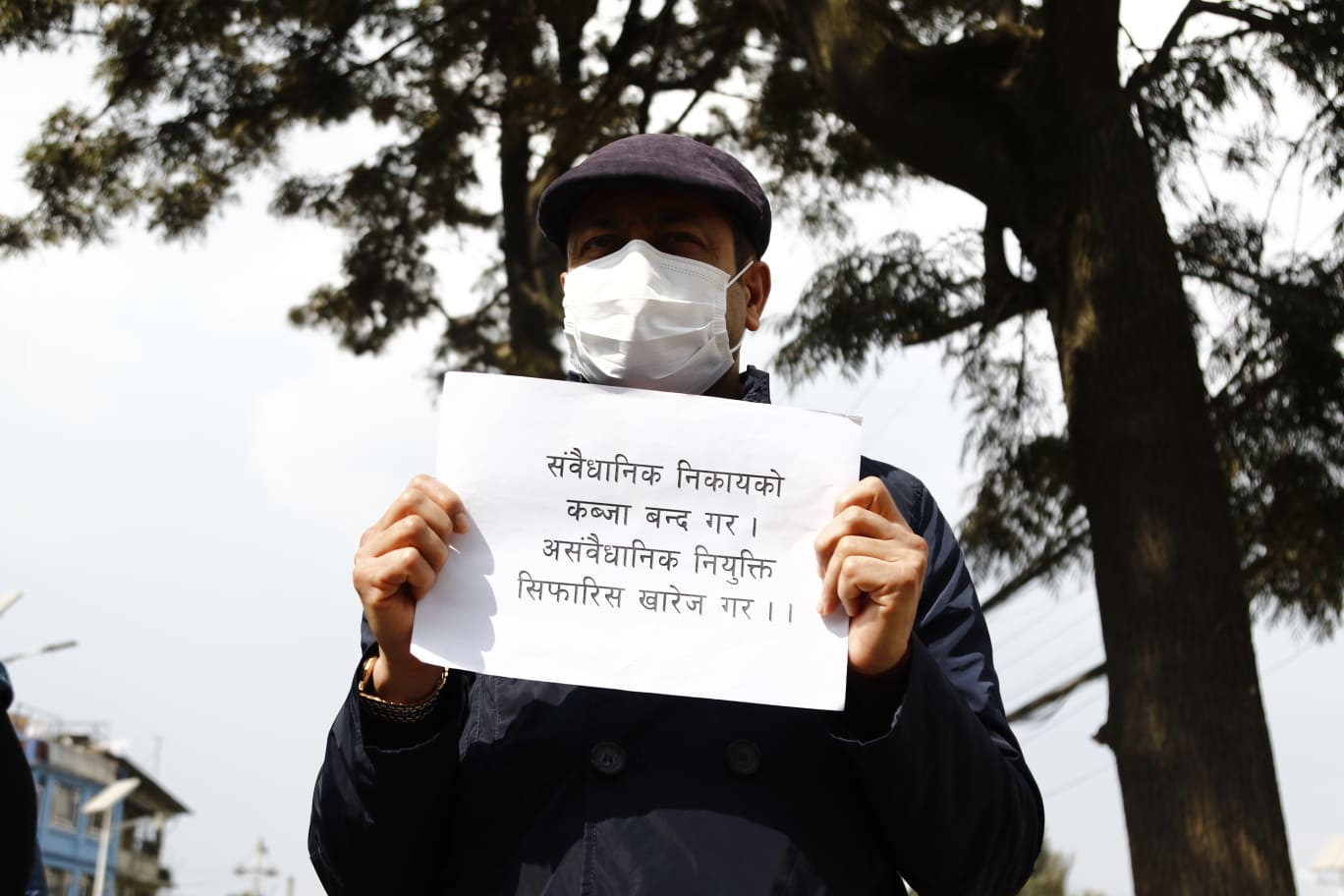 Keshav Thapa/TKP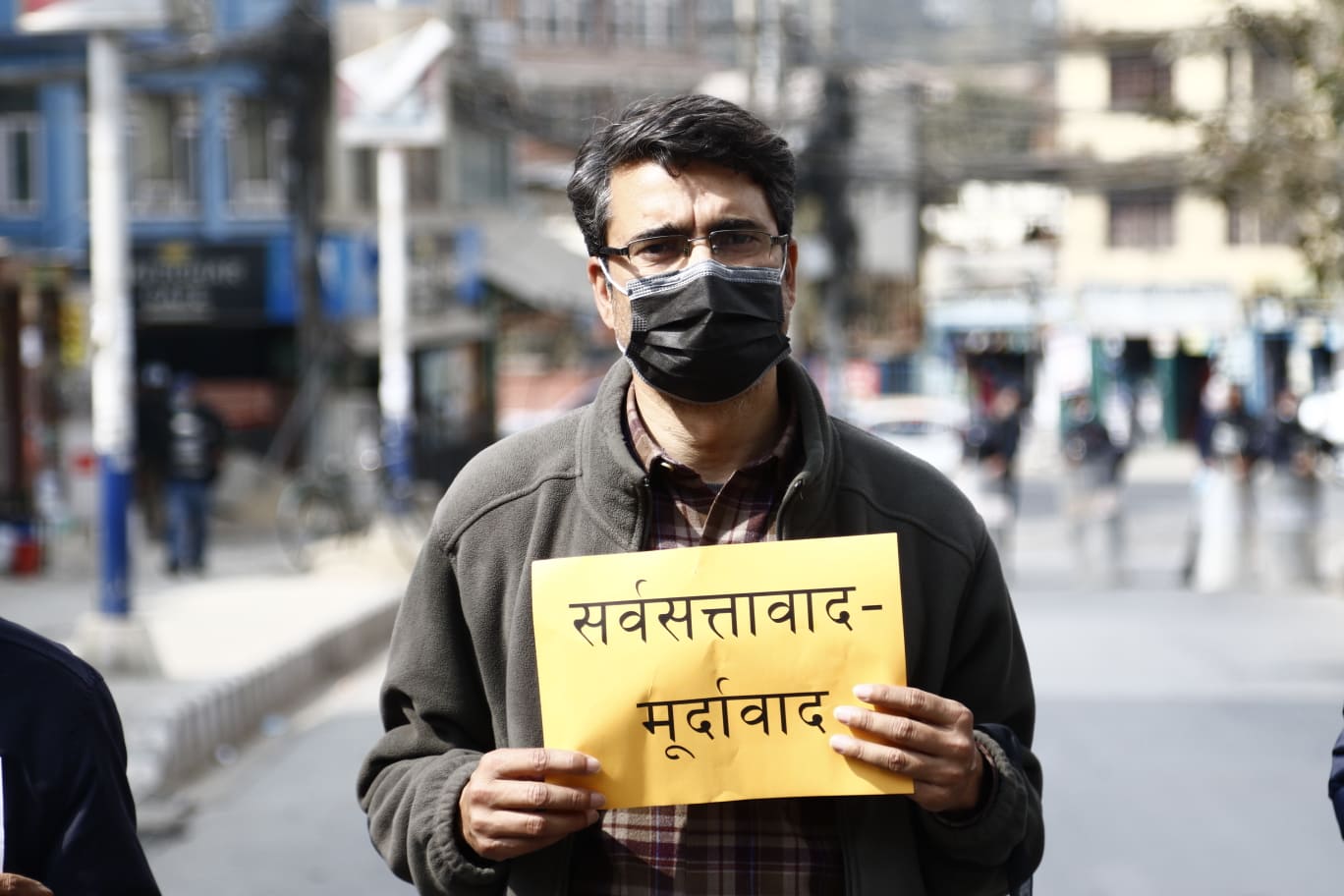 Keshav Thapa/TKP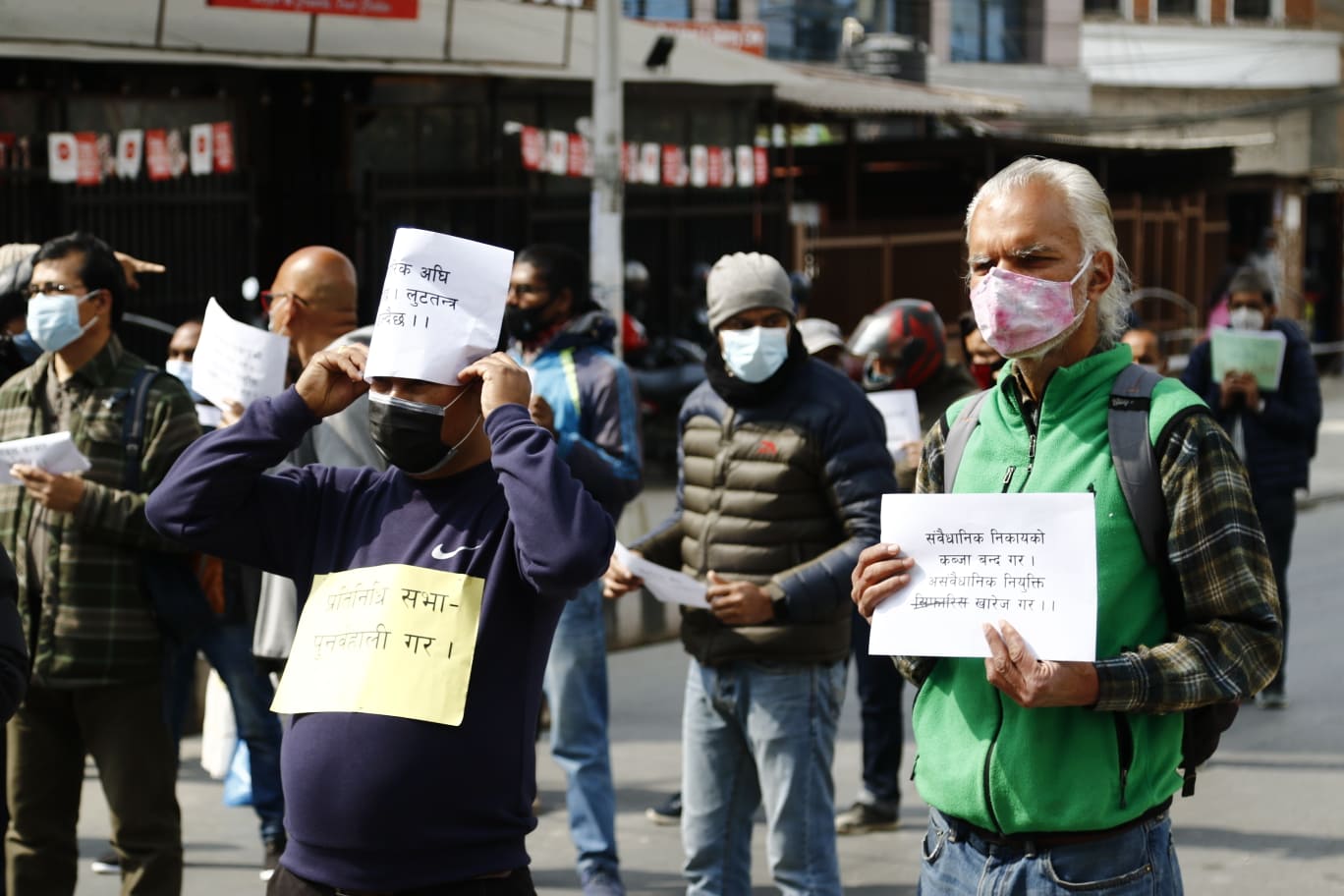 Keshav Thapa/TKP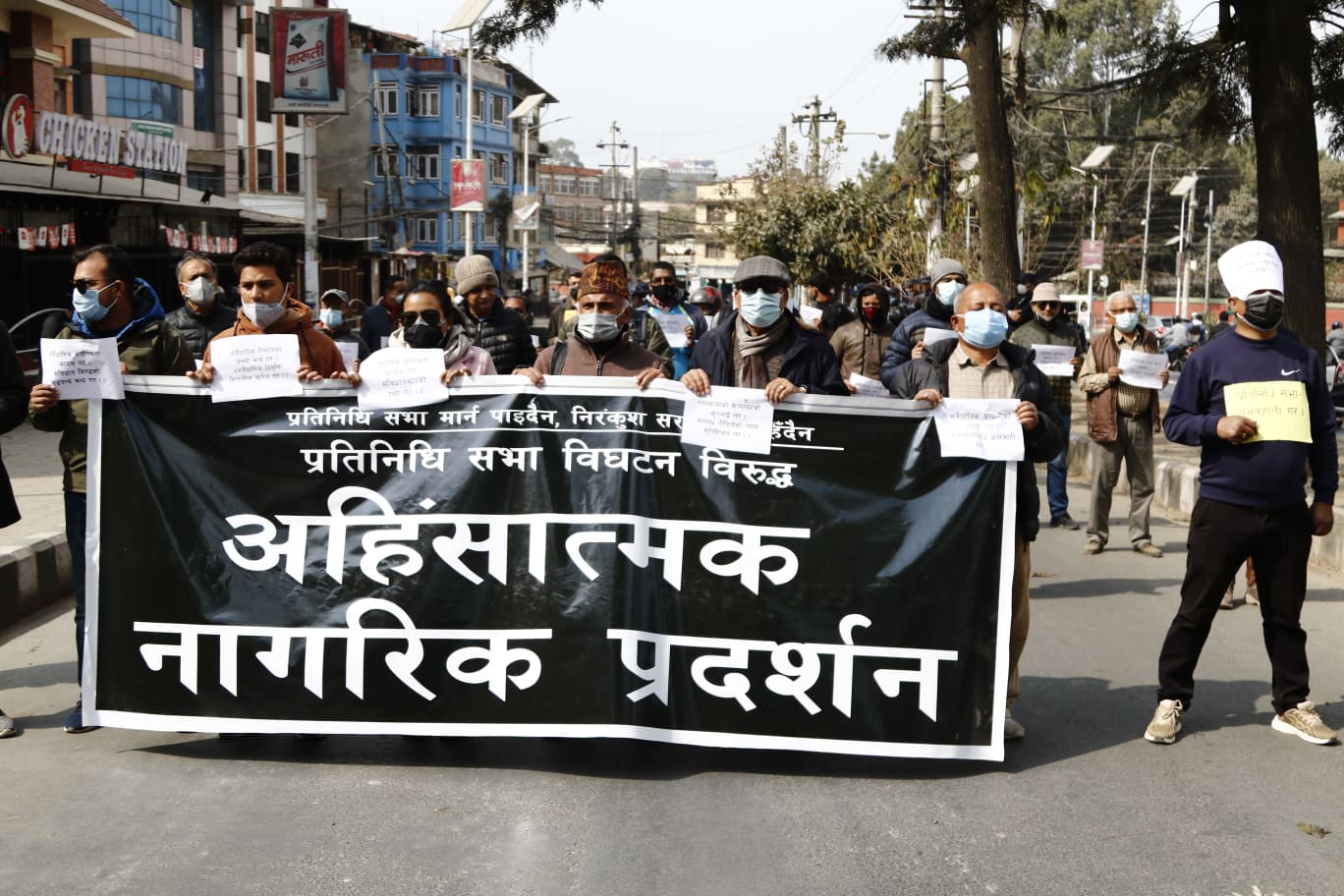 Keshav Thapa/TKP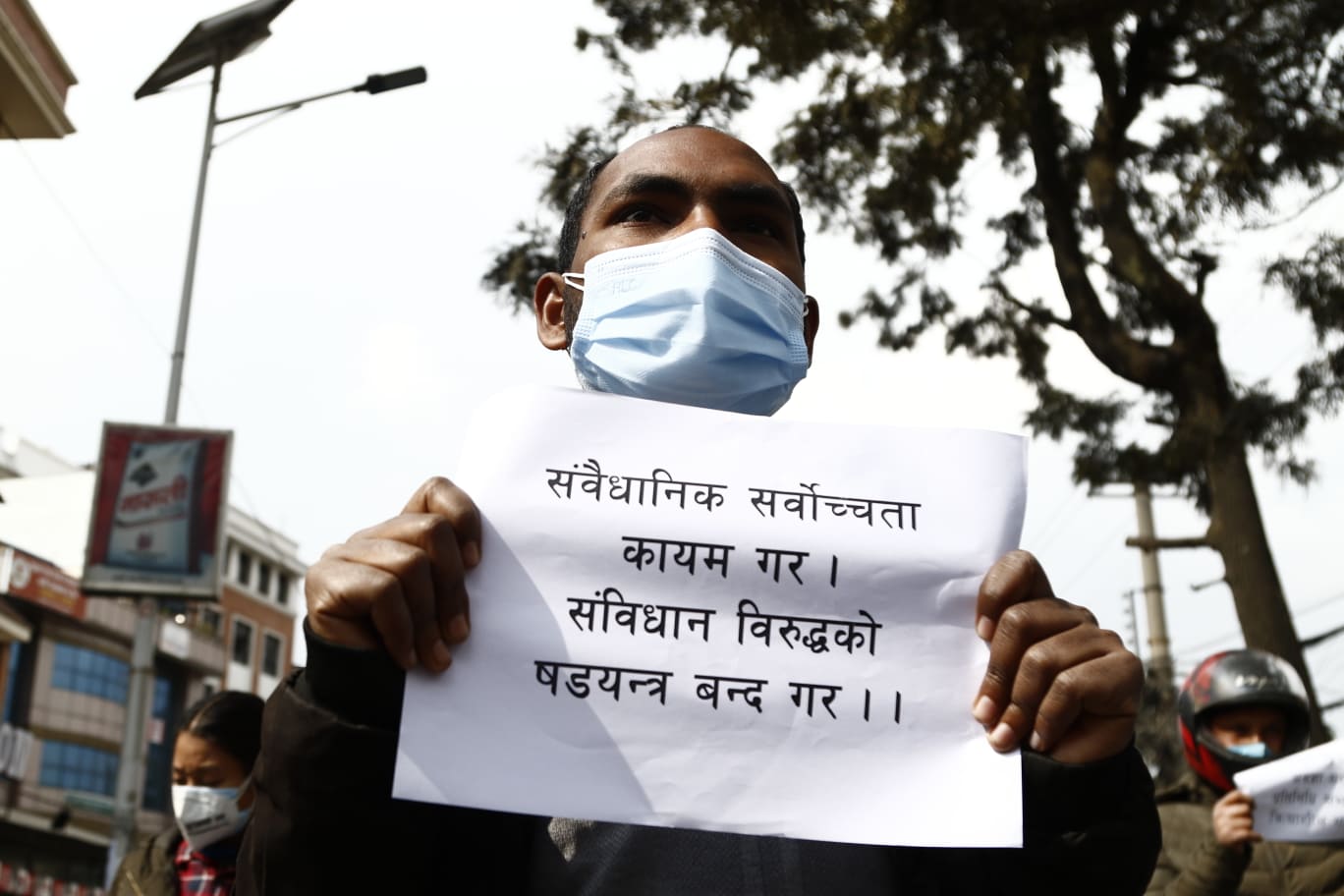 Keshav Thapa/TKP
---