New Road traders take to the streets demanding lockdown be eased
They said that the prolonged lockdown had taken a toll on their livelihoods.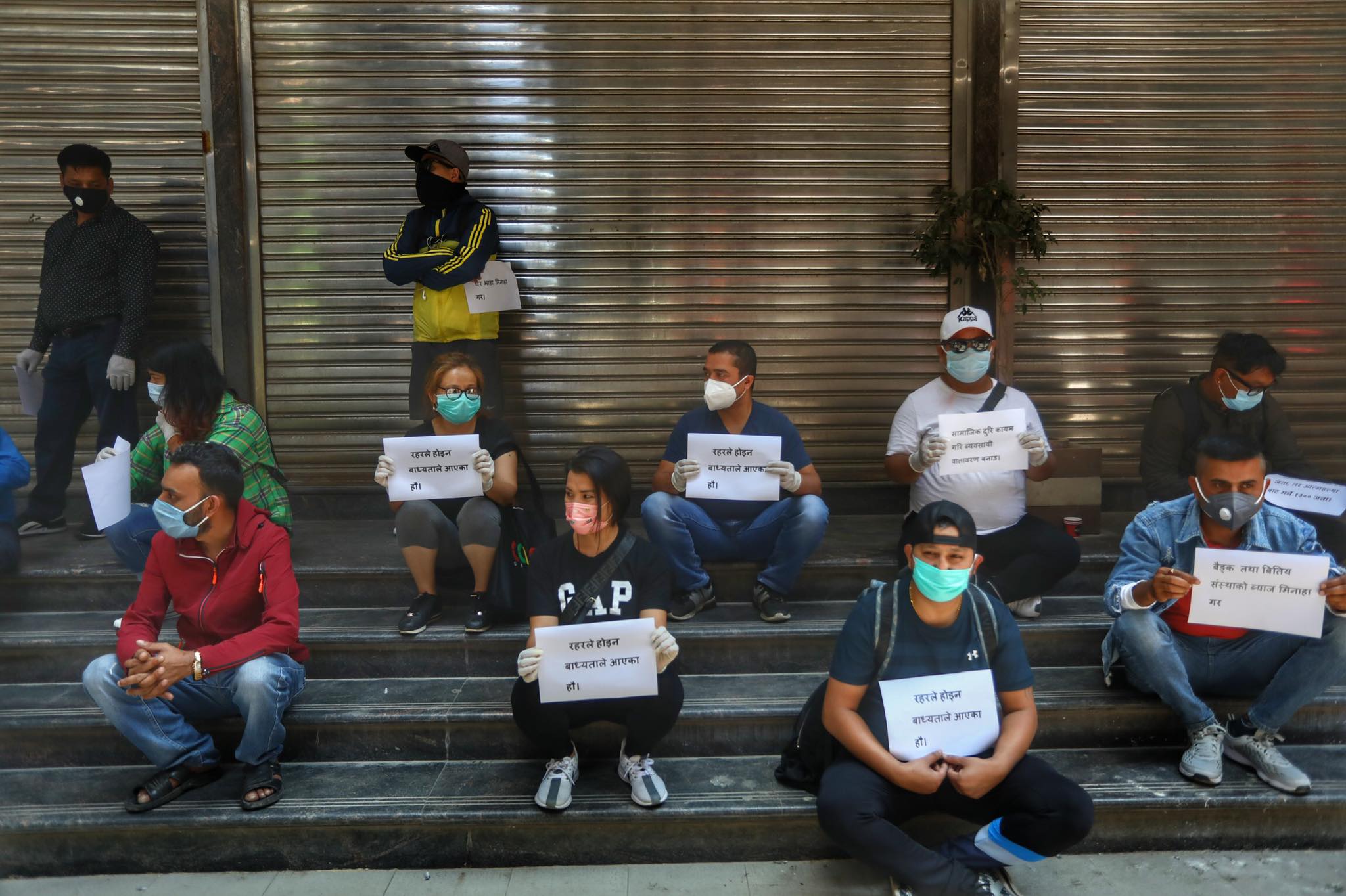 Elite Joshi/TKP
Published at : June 10, 2020
Updated at : June 10, 2020 19:06
Hundreds of traders from New Road in Kathmandu staged a peaceful protest on Wednesday demanding that the government ease the ongoing lockdown.
Traders with placards took to the streets of New Road, Ranjana Galli and Dharmapath, among other places, asking the government to allow them to open up shop after more than 75 days of lockdown.
The business people said that the protracted lockdown was badly affecting their businesses, depriving them of their livelihoods.
Here are some images of the protest taken by Post photographer Elite Joshi.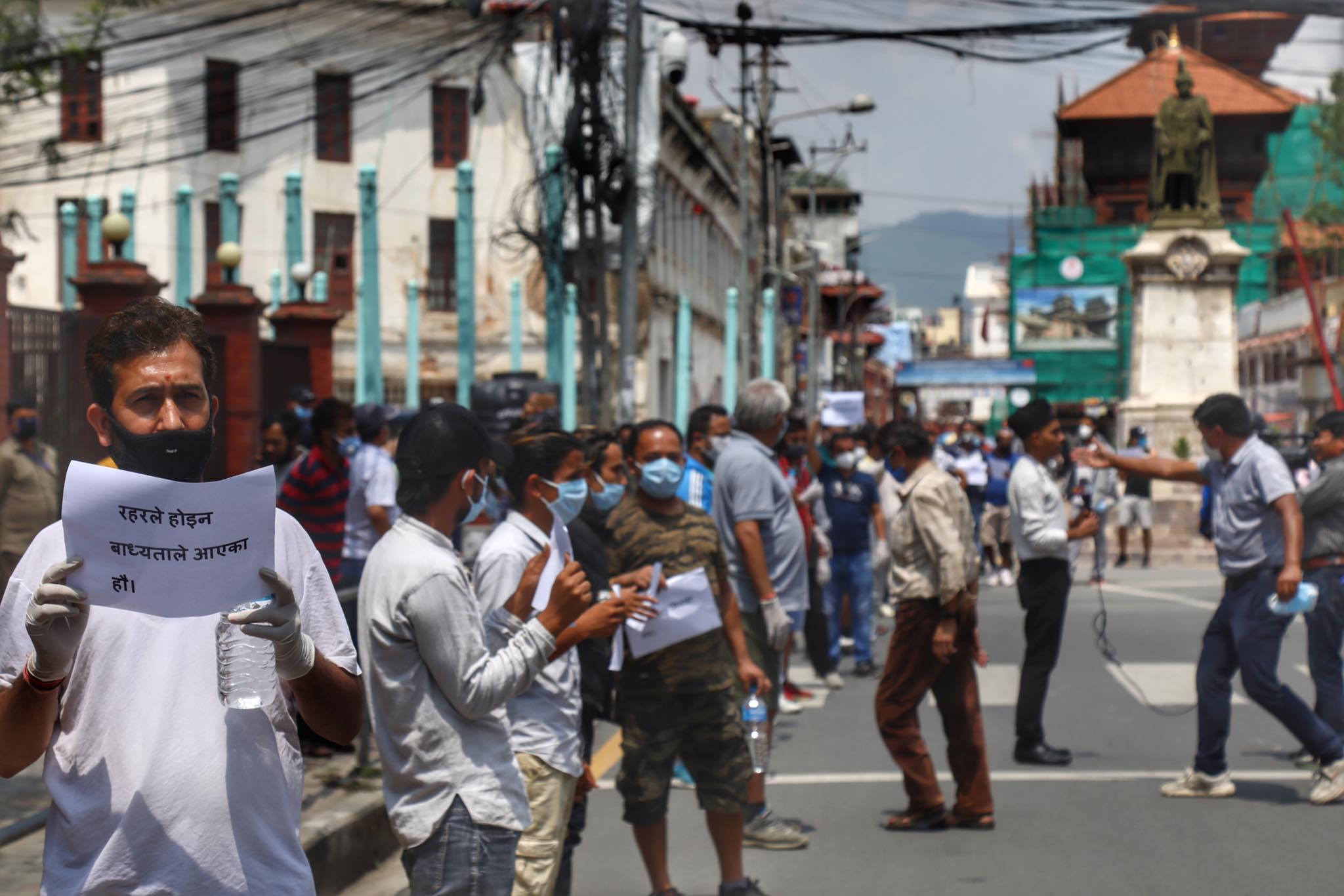 Elite Joshi/TKP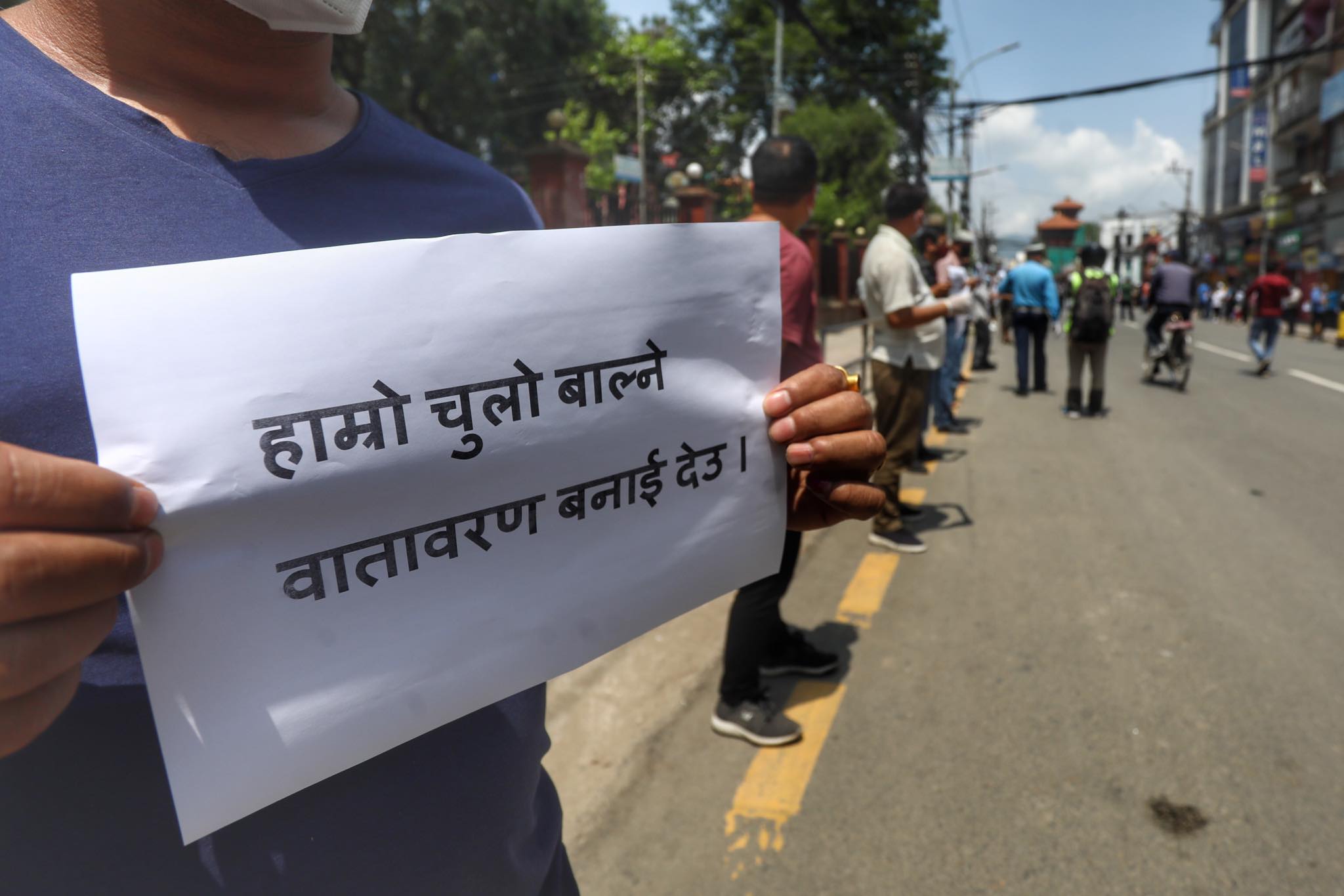 Elite Joshi/TKP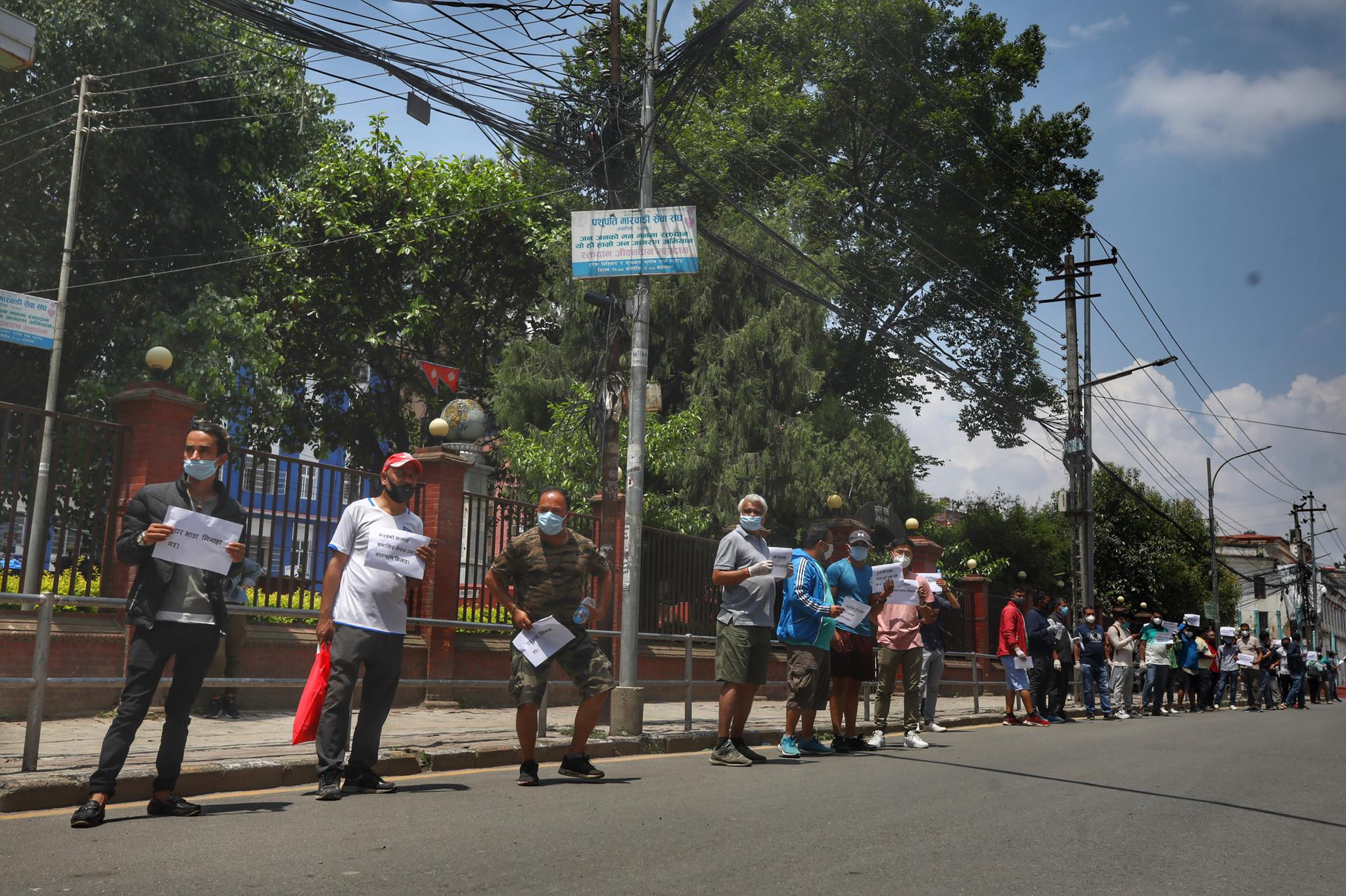 Elite Joshi/TKP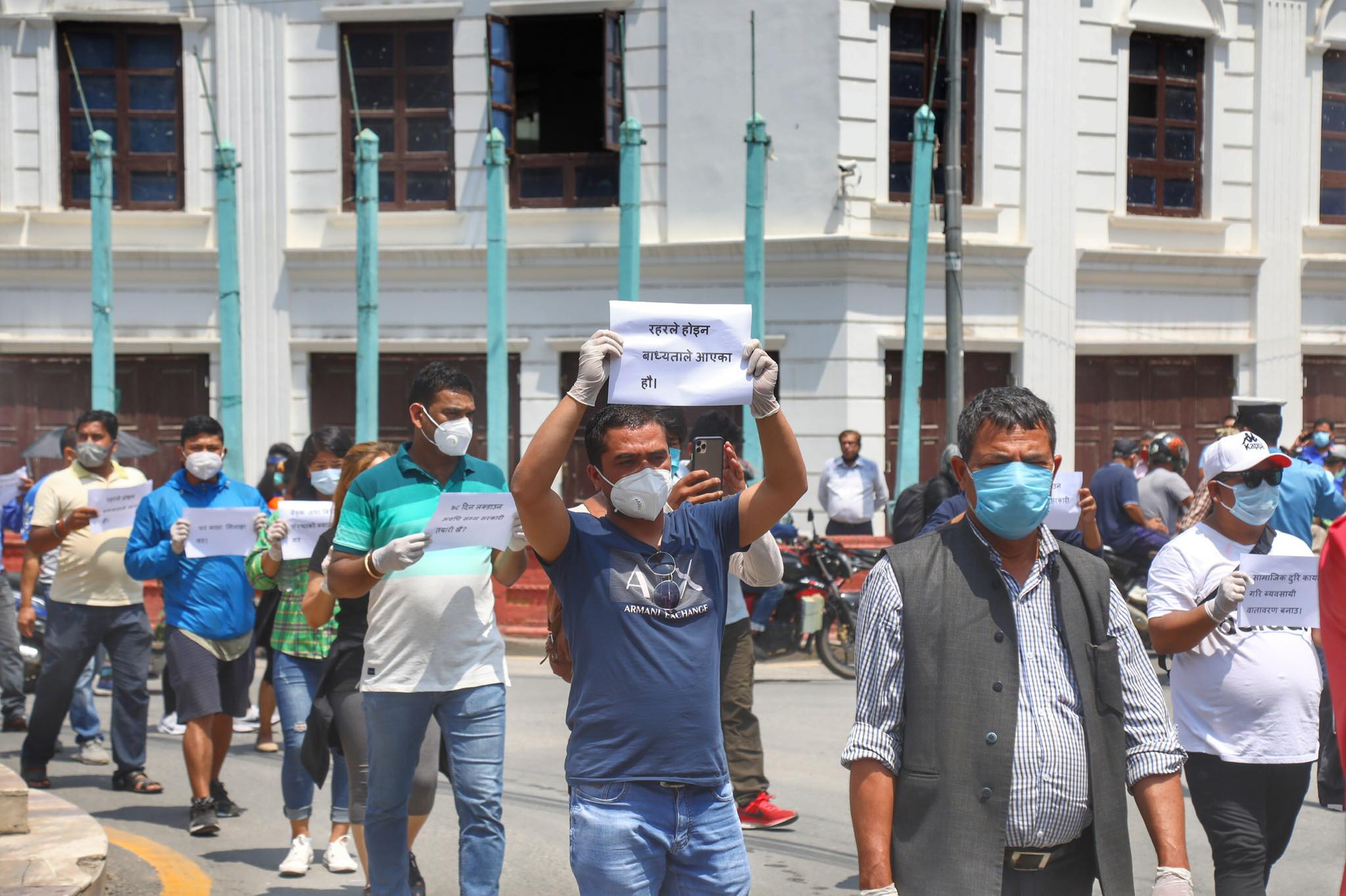 Elite Joshi/TKP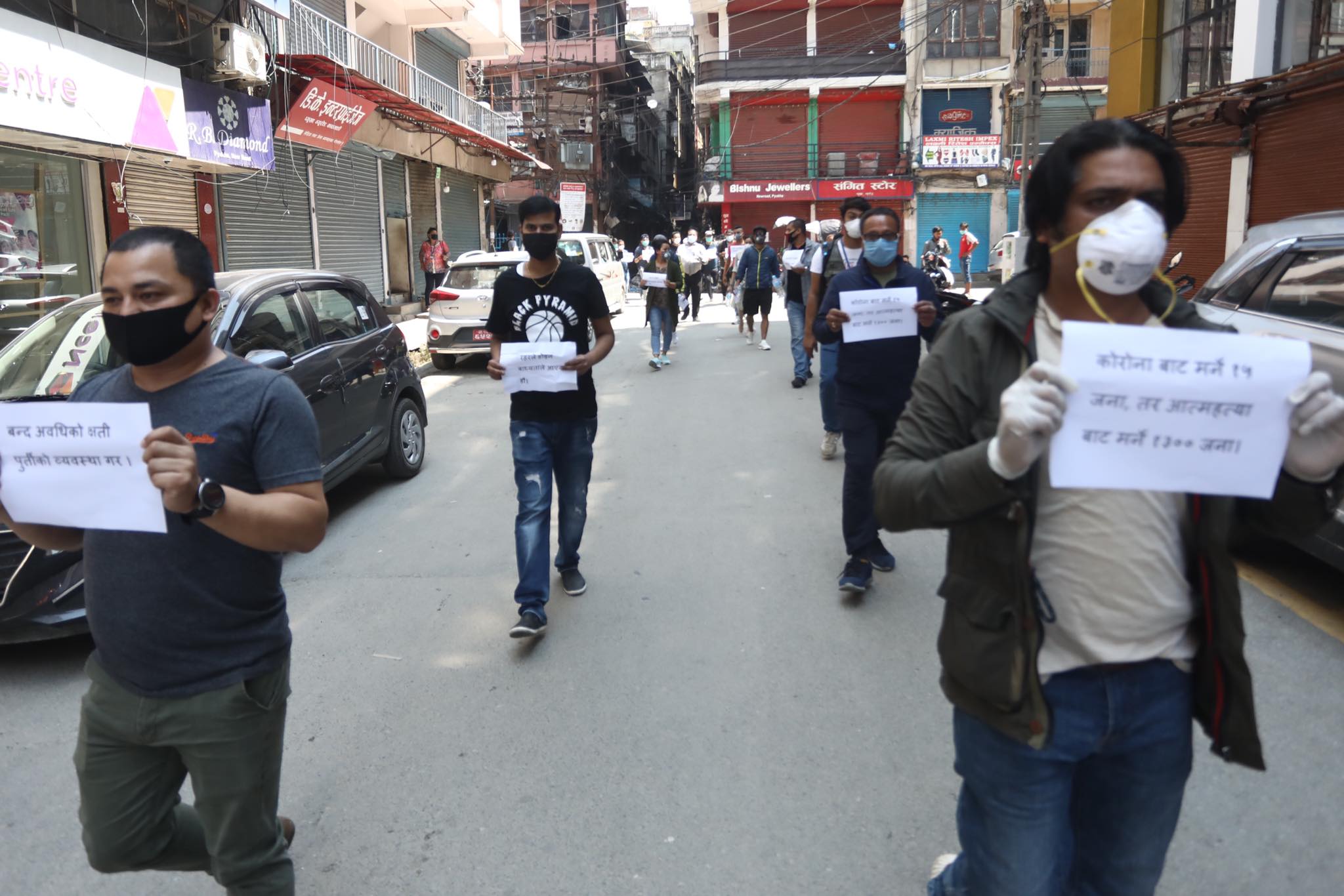 Elite Joshi/TKP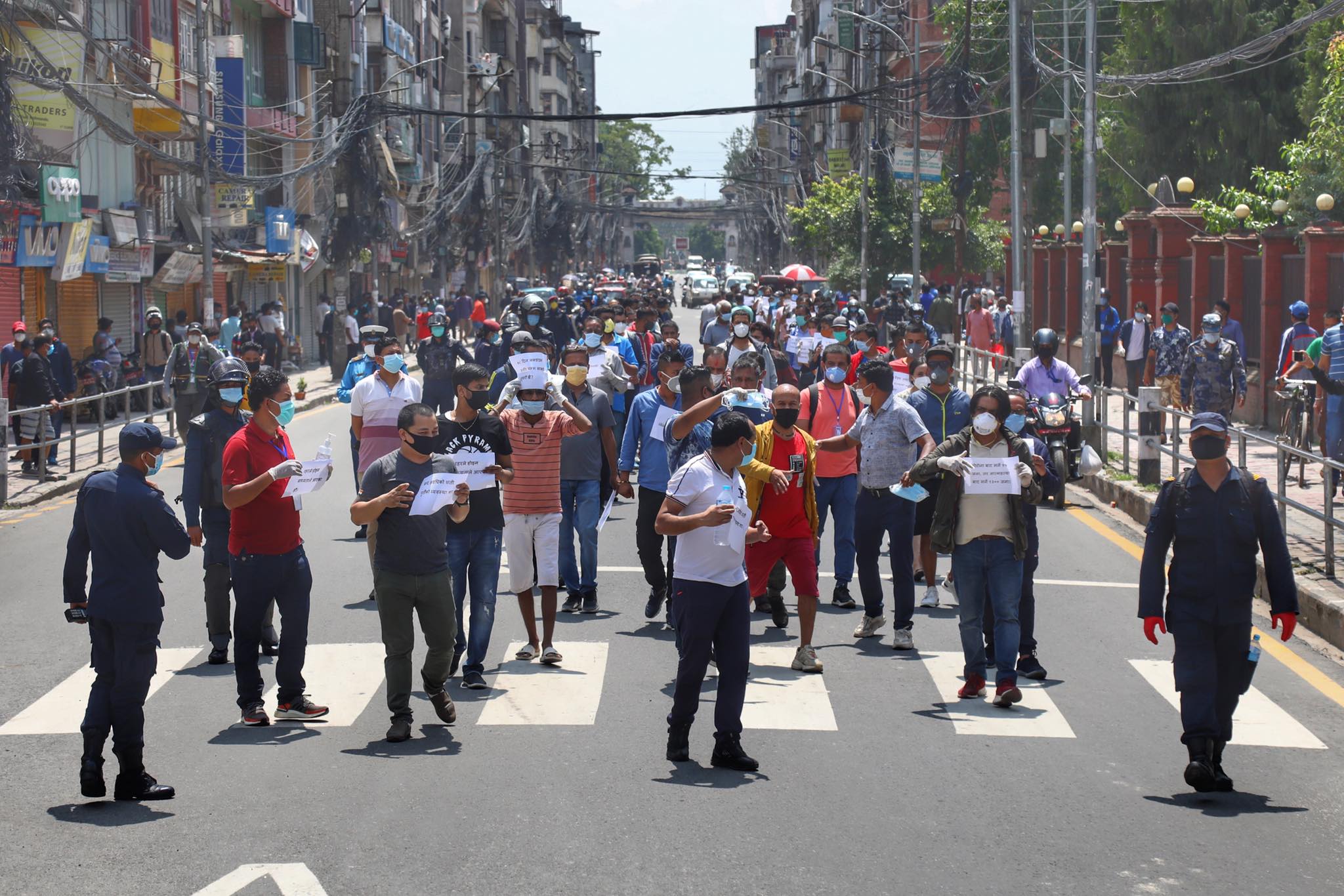 Elite Joshi/TKP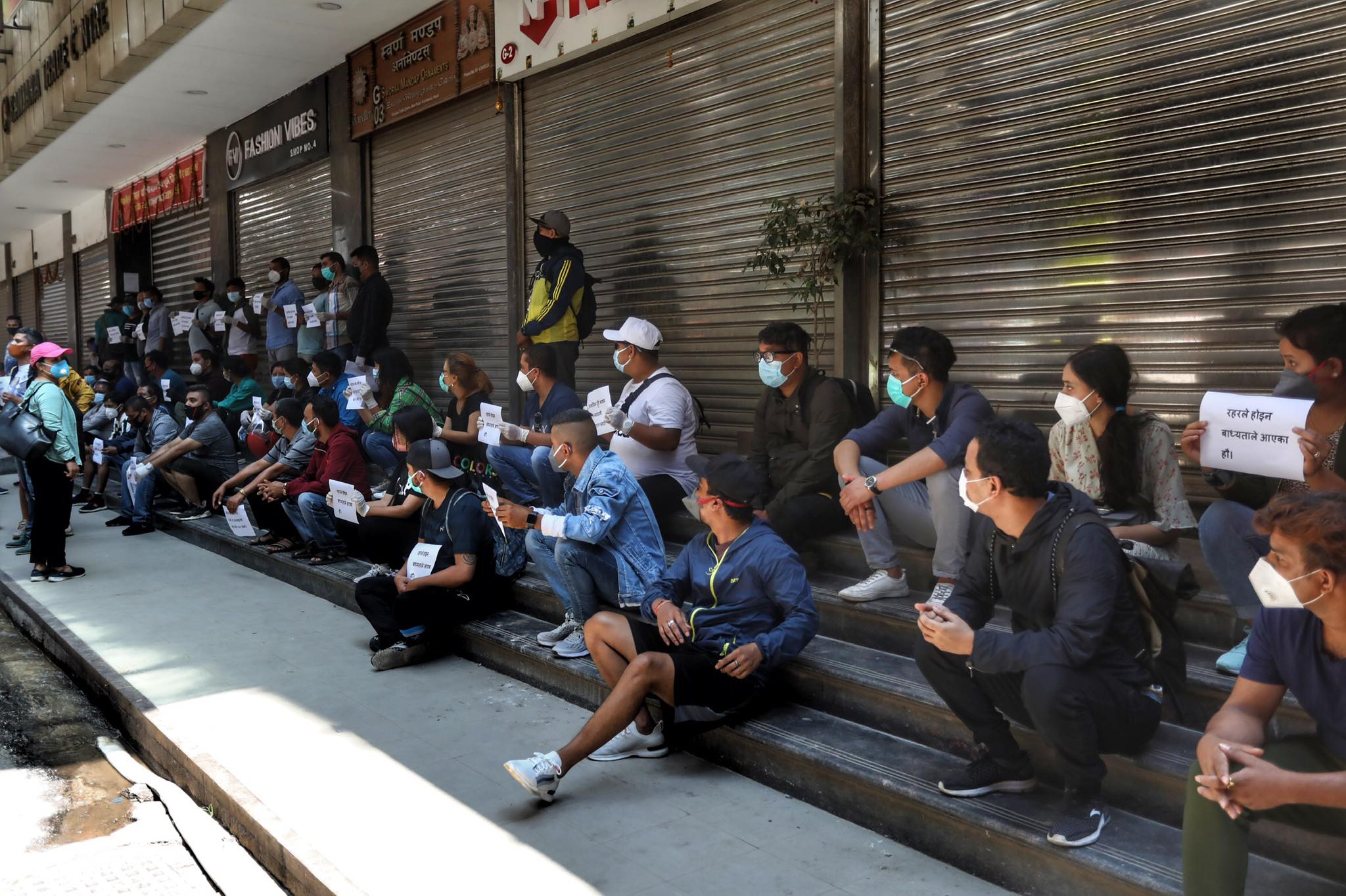 Elite Joshi/TKP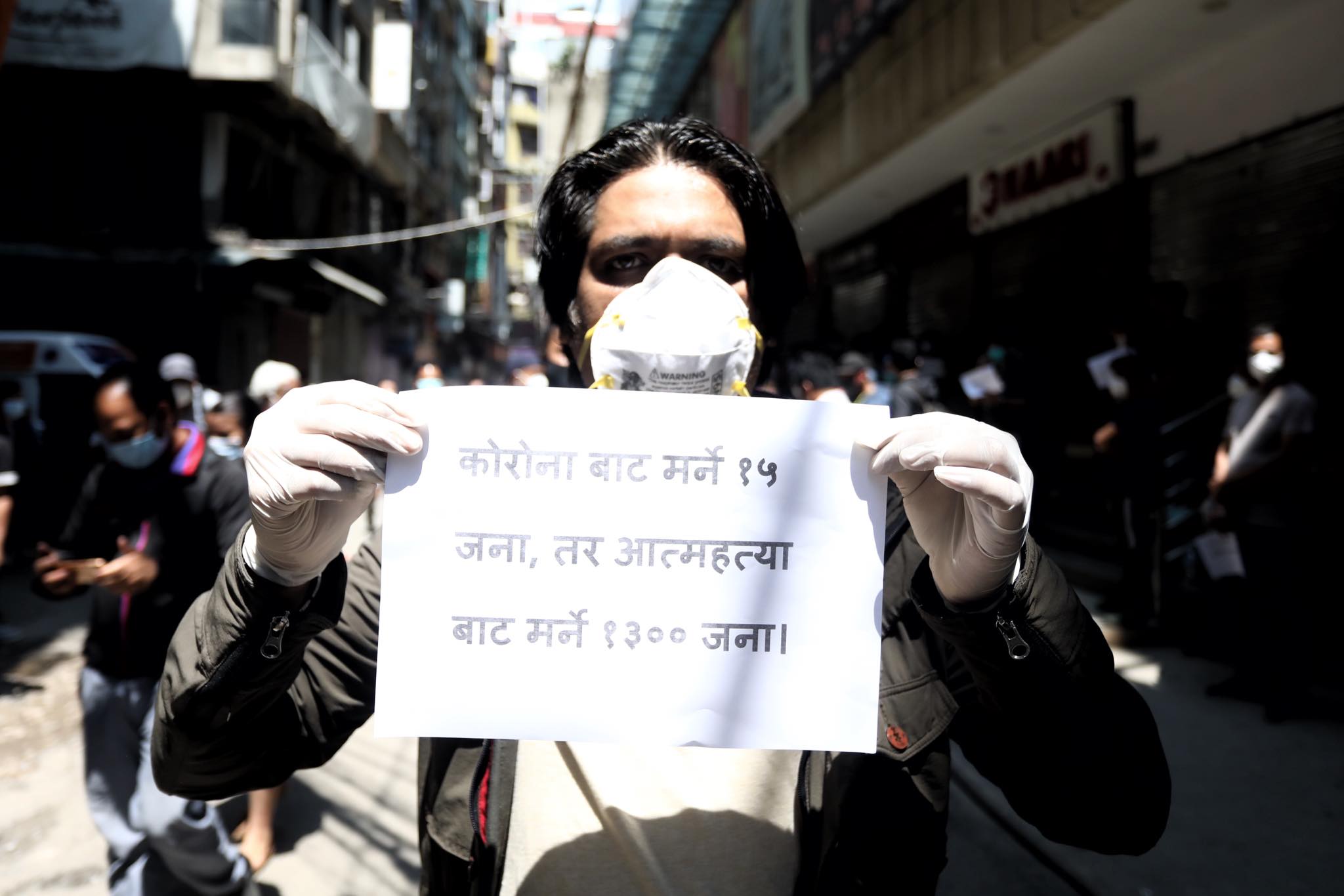 Elite Joshi/TKP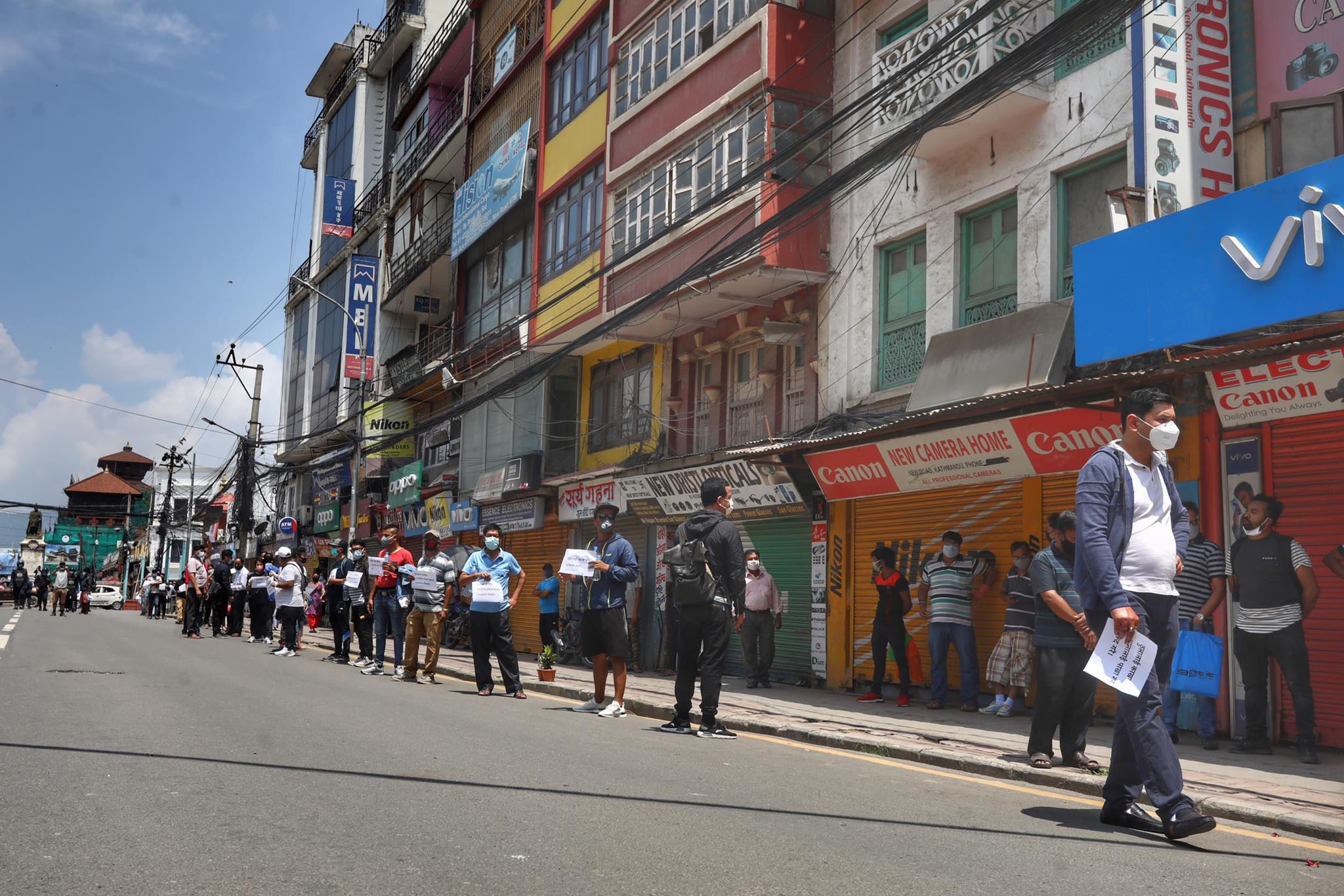 Elite Joshi/TKP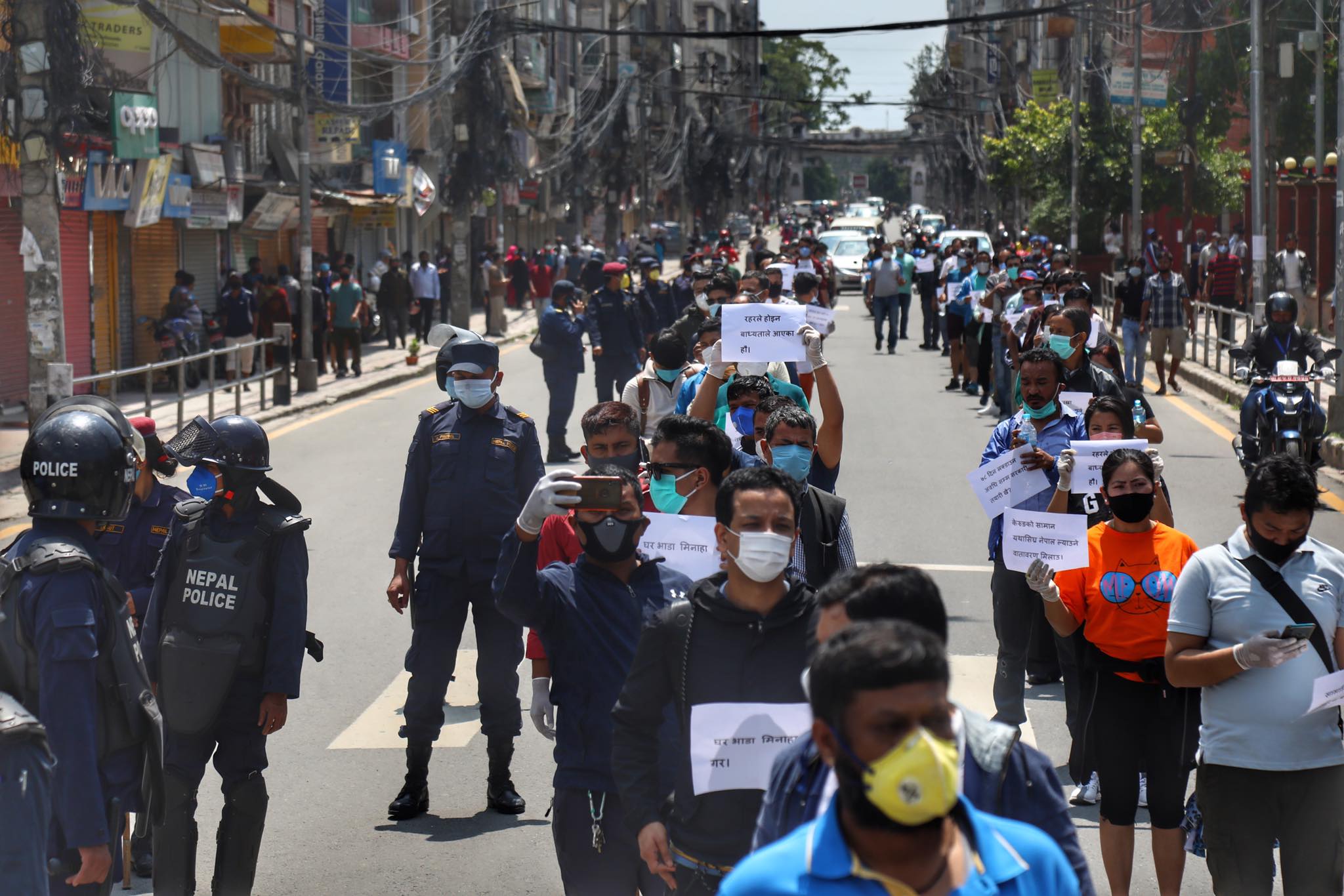 Elite Joshi/TKP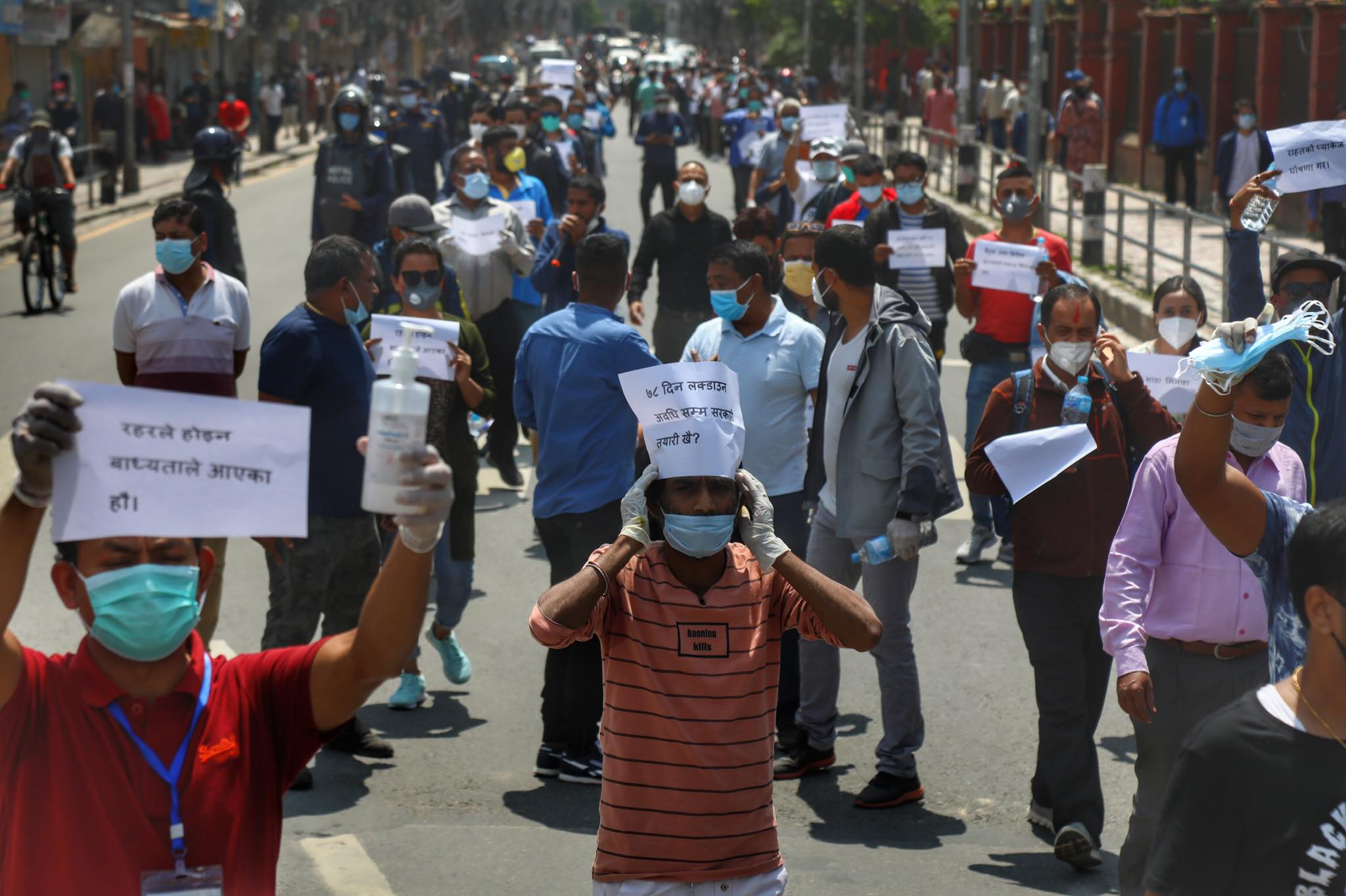 Elite Joshi/TKP
---