Police arrest three more in connection with blast at Baskota's house
On March 11, a group detonated a powerful IED on the premises of former Minister Gokul Prasad Baskota.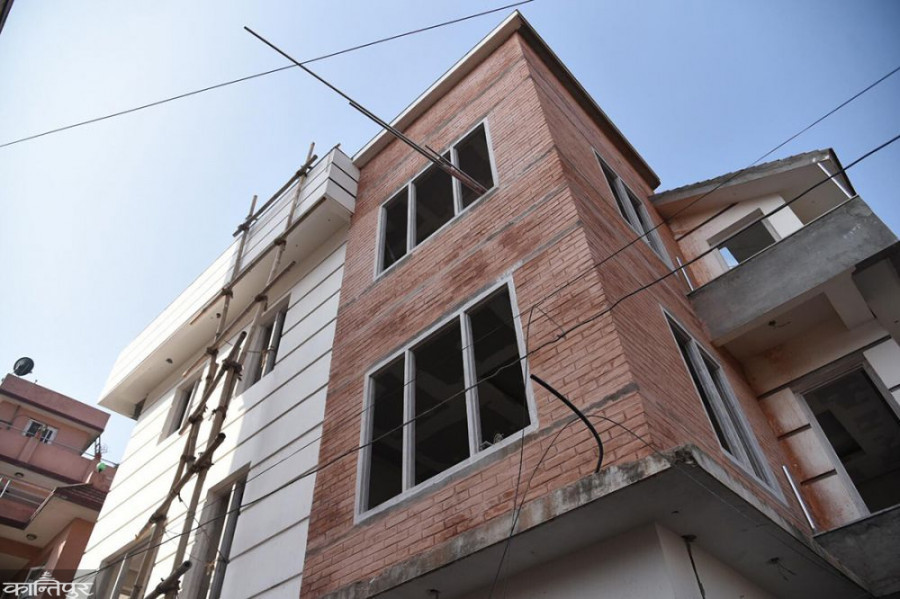 Post file photo.
bookmark
Published at : March 21, 2020
Updated at : March 21, 2020 08:35
Kathmandu
Police on Thursday arrested three more people for their alleged involvement in an explosion that rocked the house of former minister Gokul Prasad Baskota on March 11.
Those arrested are: Laxman Sethi, 31, and Amrit Bahadur Kumar Kshetri, 31, of Kailali and Tek BK, 27, of Kalikot. The three are suspected to be cadres of the banned Netra Bikram Chand -led Nepal Communist Party.
"They were arrested in different parts of the valley," said Superintendent Mukesh Kumar Singh, Metropolitan Crime Division, Teku.
The three have told police that they planned the explosion. A motorcycle used to plant the improvised explosive device has also been recovered, he said.
The suspects are in the custody of Metropolitan Police Circle, Thimi, said Singh.
On March 11, a group detonated a powerful IED on the premises of former Minister Gokul Prasad Baskota. Police had suspected that the act was carried out by the Chand outfit.
Police had arrested Devi Bahadur Gurung in connection with the explosion on the same day.
On March 12 last year, the government branded the Chand party as a criminal outfit and banned all its activities after it carried out two blasts in the capital.
Chand, a former guerrilla leader, left the Maoist party alleging that its leaders, including Pushpa Kamal Dahal abandoned the "people's war" halfway. He had deserted Dahal's Maoist party in 2012 along with Mohan Baidya and Ram Bahadur Thapa, who is currently the home minister. But Chand parted ways with Thapa and formed his own Nepal Communist Party in 2014 to launch a "unified revolution."
Over the past year, the Chand party has been carrying out small blasts targeting individuals accused of corruption.
According to the data provided by Nepal Police, since the government ban on the party on March 12 last year, Nepal police have arrested a total of 1,576 members of the party.
Of the arrestees, 1,271 have been released after cases were filed against them. A total of 136 were sent to prison for investigation and 84 cases are still under investigation, said police.
---
---