Rara's mesmerising beauty
Located in Karnali Province, Rara Lake is a must-visit destination in the country.

On clear days, one can see the reflection of the pine-forested hills and snowcapped mountains on Rara Lake. Prakash Chandra Timilsena/TKP
Published at : March 26, 2022
Updated at : March 28, 2022 16:17
When an opportunity to travel to Rara presented itself in December last year, I didn't think twice and packed my bags and left for Rara. It would be my second visit to this scenic place.
Rara Lake was better known as Rara Daha for years, but that changed when late King Mahendra visited the basin in 1963 and called it the 'Rara Lake'. Located in the remote Mugu district and at an average altitude of 2,972 metres, Rara has a maximum depth of 167 metres. What makes the lake unique from others in the country is that it looks different at different times of the day.
Over the years, Rara's popularity as a destination has soared. To cater to the growing number of tourists coming there, locals have started offering activities like horse riding and boat riding. Some have also initiated homestays in the neighbouring village of Majhghatta, which is about a 20-minute hike from the lake. Visitors can also opt to stay at homestays in Murma Gaun, about a 45-minute hike from the lake.
If you are travelling to Rara Lake from Kathmandu, one of the most convenient ways to do so is by flying to Nepalgunj and then taking another flight to Mugu's Talcha Airport. From the airport, Rara Lake is around a three-hour hike away. There's also an option of taking a jeep from the airport to Milichari, which is just a 20-minute hike from Rara Lake. Our group travelled in a jeep to Milichaur.
But having travelled to Rara before, this time I created a list of activities that I should not miss out on once I reach my destination. And at the top of that list was a boat ride at Rara Lake. I think this is a must-do activity and the best way to get as close to the lake as possible. The boat ride was as gratifying as I had anticipated.
We also hiked to Murma Top, a popular vantage point that offers a bird's eye view of Rara Lake and a 360-degree mountain view. The trail from Rara Lake to Murma Top has gentle climbs and descents. It will take a reasonably fit person two hours to reach the hilltop from Rara Lake.
I spent considerable time at Murma Top just watching the beautiful Rara Lake, the mountains, and the rolling hills. While my eyes feasted on the view before me, my ears were treated to the sounds of birds chirping.
Like everyone else, things haven't been easy for me since the pandemic gripped the world. But at Murma Top, I felt liberated from the worries of life. And even though the feeling lasted for only a brief period, it felt nice to be unrestrained and at peace.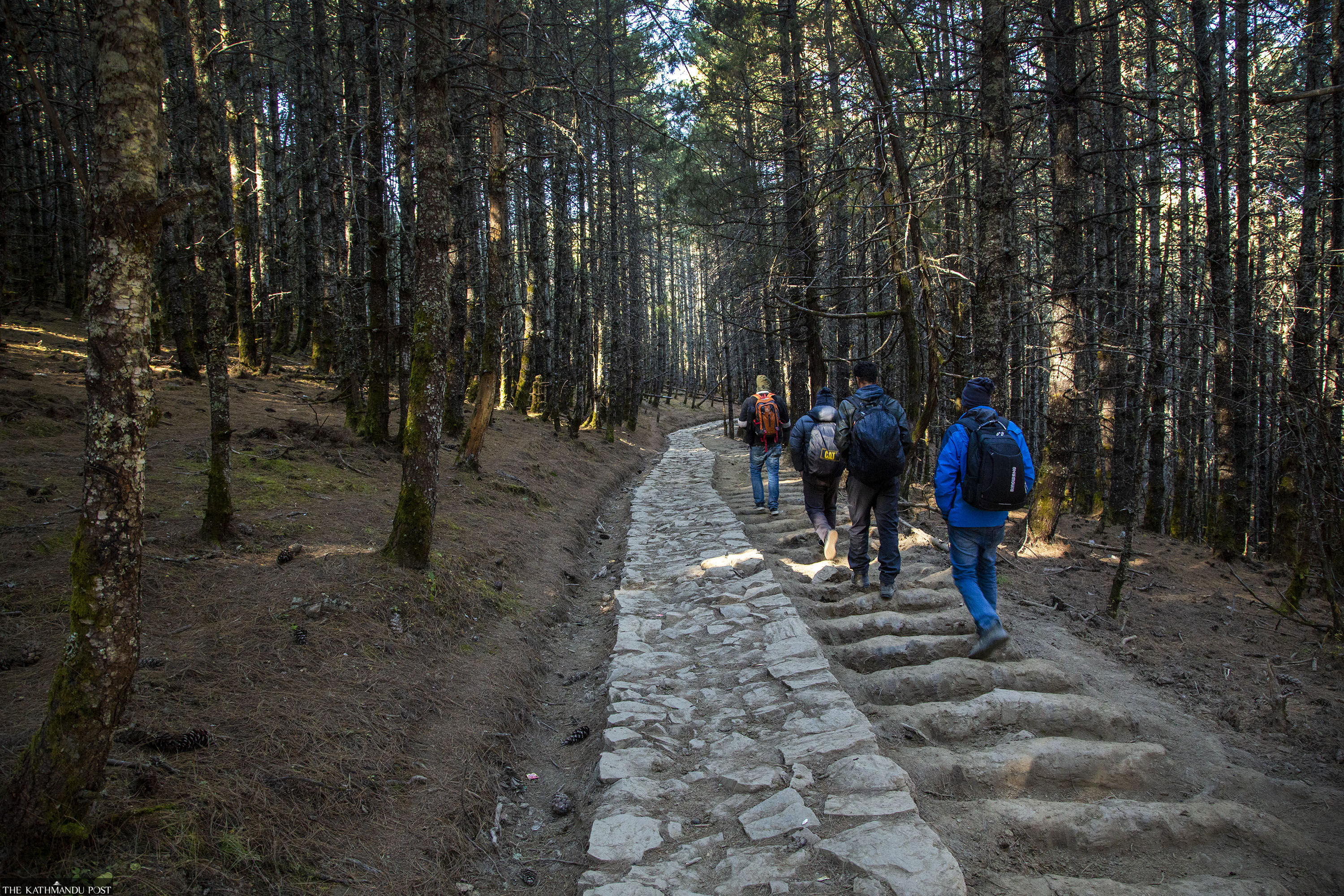 It takes around 20 minutes to reach Rara Lake from Milichaur. The trail is well-maintained. Prakash Chandra Timilsena/TKP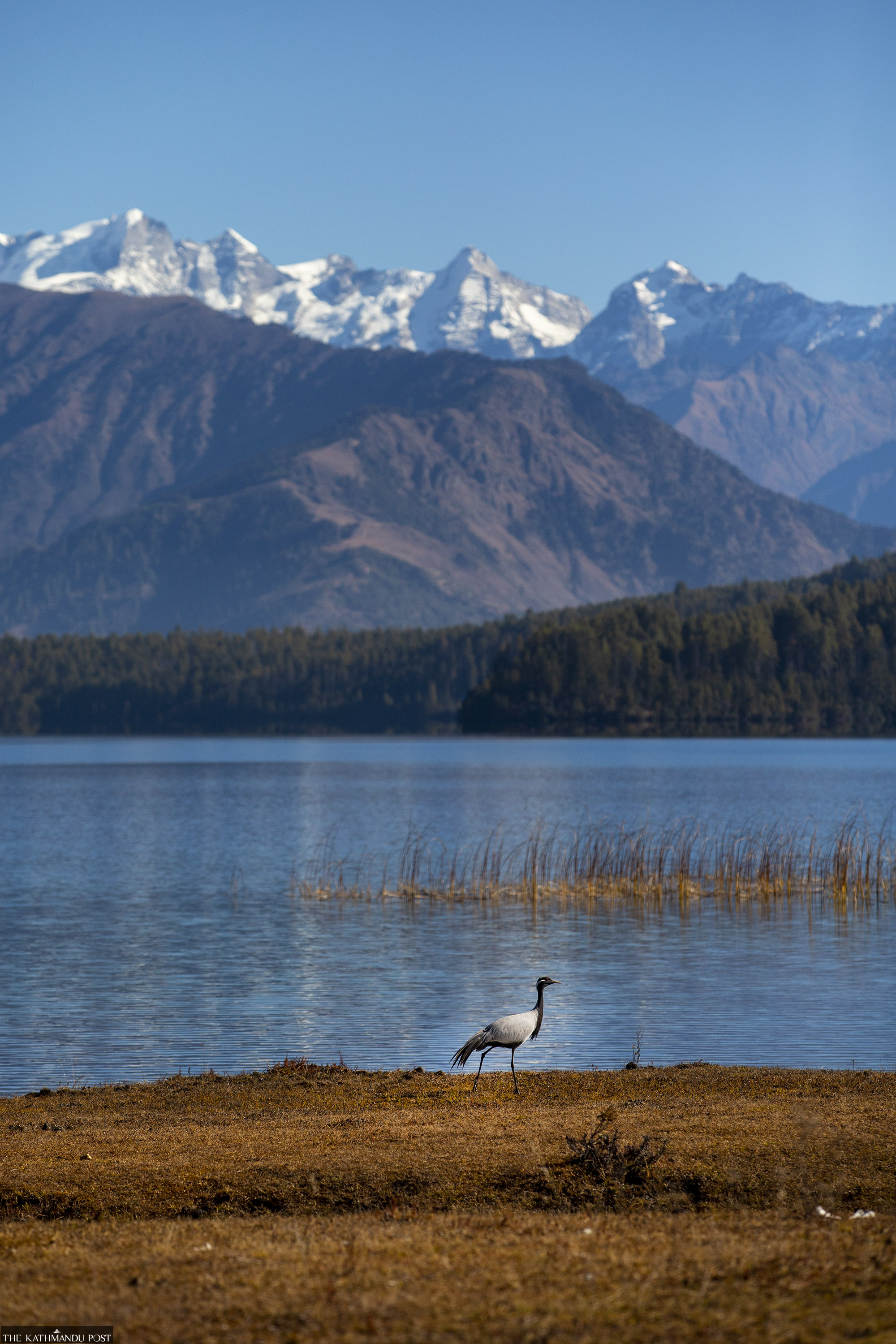 A sarus crane, scientifically known as Grus Antigone, is one of the bird species that can be seen near Rara Lake. Prakash Chandra Timilsena/TKP
A local carries the national flag and waits for tourists to take horse riding near Rara Lake. Prakash Chandra Timilsena/TKP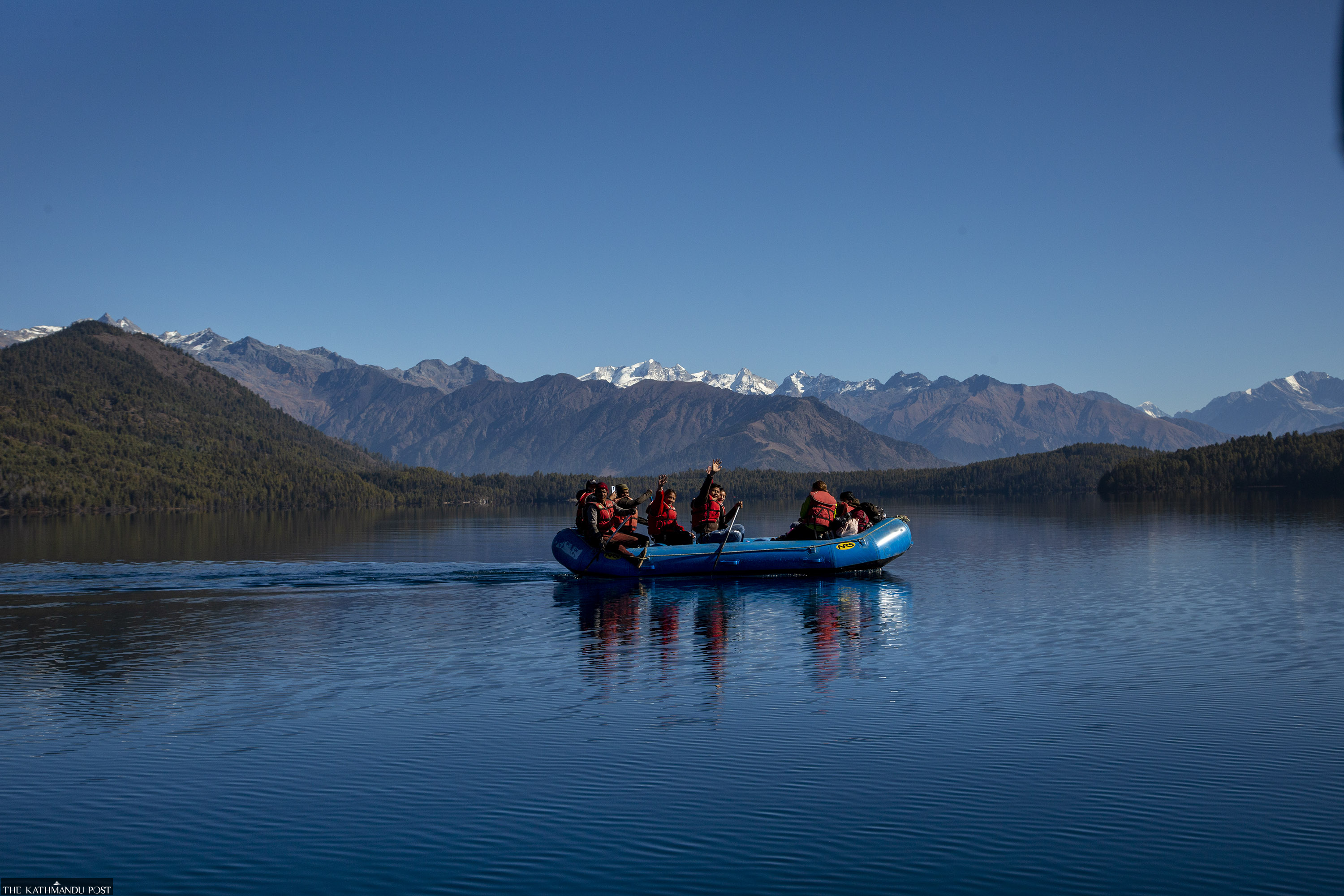 Boating is the most popular activity to do on Rara Lake. Prakash Chandra Timilsena/TKP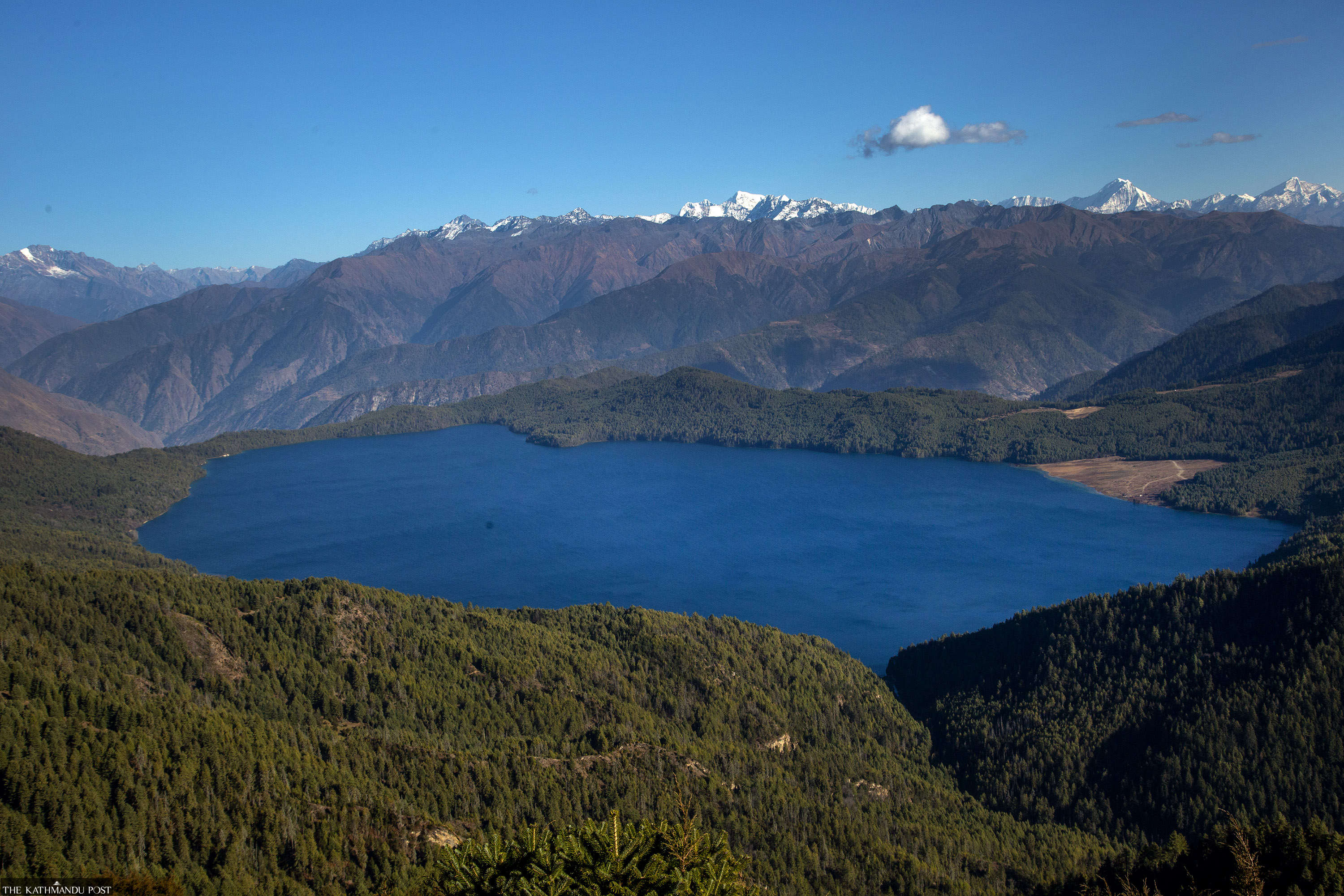 Murma Top offers splendid views of Rara Lake and its surrounding hills and mountains. Prakash Chandra Timilsena/TKP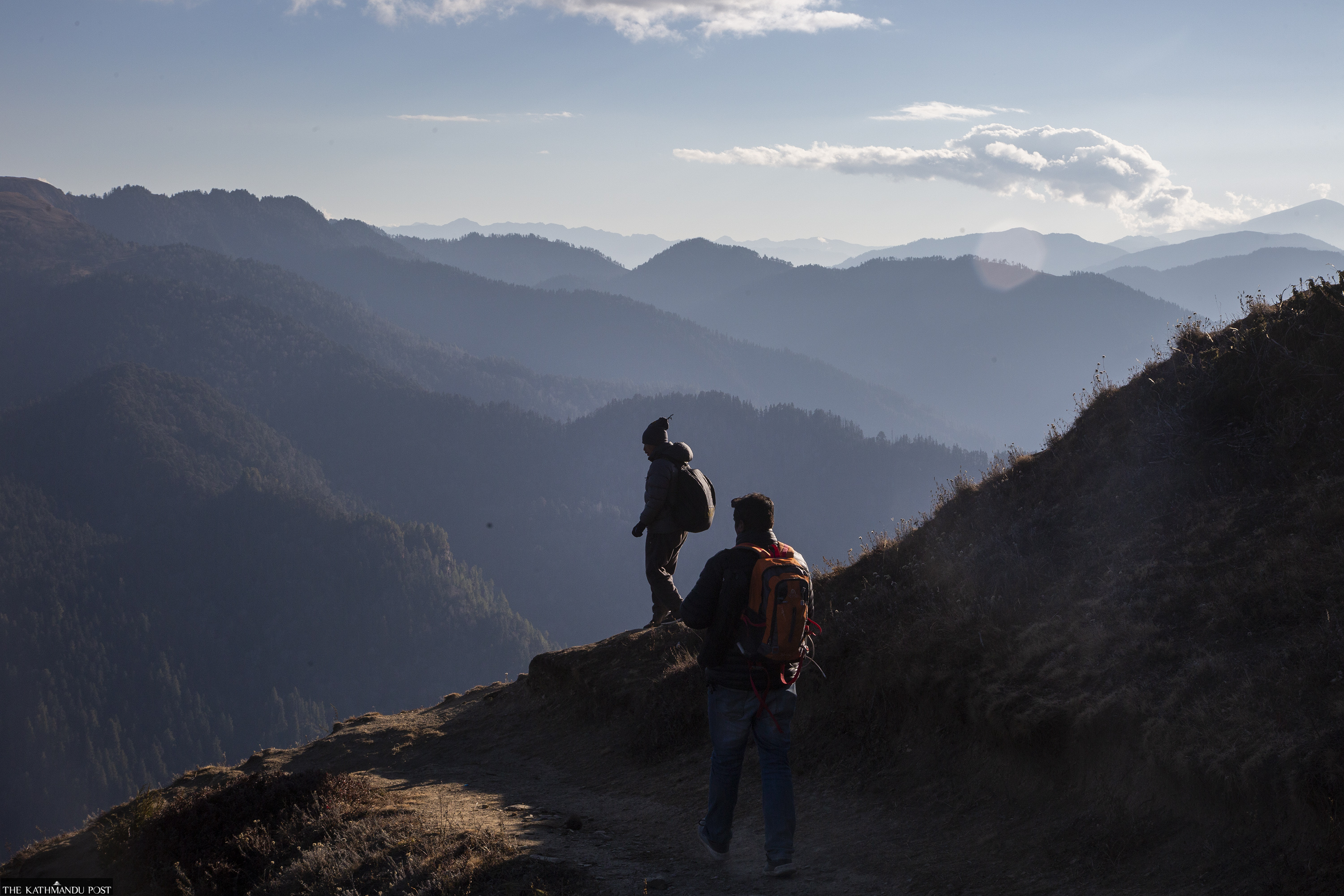 Tourists return from Murma Top. The hike from Rara Lake to Murma Top takes around two hours. Prakash Chandra Timilsena/TKP
---