The year that was for Nepal's tourism sector
As the country readies to mark Visit Nepal 2020, the Post takes a look at how the past year has been for the different sectors in the country's tourism industry.

Post File Photo
bookmark
Published at : December 31, 2019
Kathmandu
Nepal's tourism industry is one of the major contributors to the country's economy. In 2018, the industry generated Rs240.7 billion in revenue and supported (directly and indirectly) more than 1.05 million jobs. In the first eleven months of 2019, tourist arrivals in the country crossed the 1 million mark, making it the second consecutive year to do so. As the country readies to mark Visit Nepal 2020, which aims to attract two million tourists, we take a look at how 2019 has been for the different sectors of the country's tourism industry.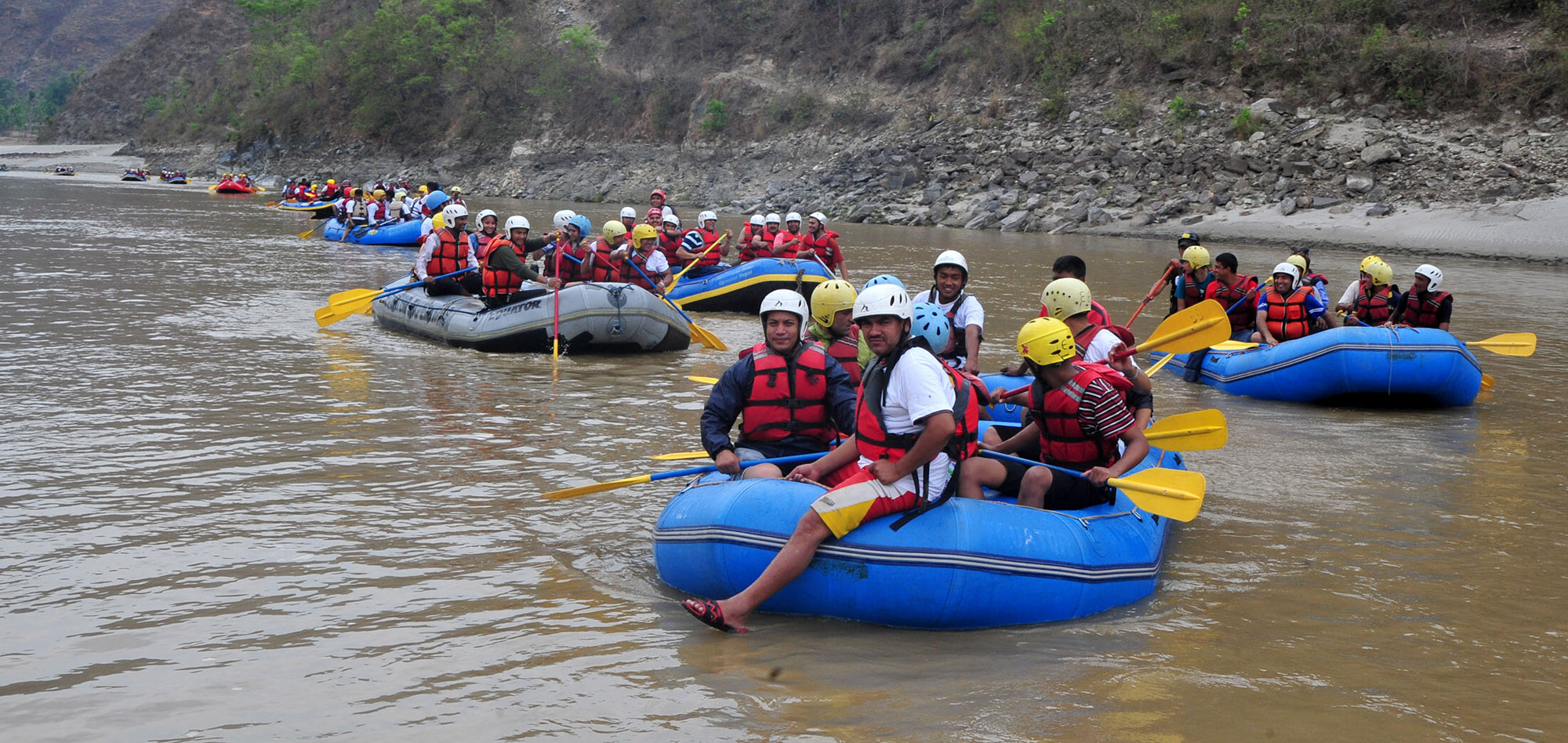 Post File Photo
Changing times for the rafting industry
Nepal's rafting industry, which started in 1972, is one of the oldest rafting industries in South Asia. Rivers like Bhotekoshi, Sunkoshi and Karnali are considered some of the world's best rivers for white-water rafting. For years, international tourists made up the majority of Nepal's rafting industry's clients. But in the last few years, the industry has seen a significant shift.
"Today, a significant number of the industry's customers are Nepalis, and that number is increasing with each year. This growth is a very positive sign for the rafting industry," said Shishir Khanal, general secretary of Nepal Rafting Association. "On the other hand, the number of foreign tourists rafting in the country has decreased compared to last year, which is not a good thing for the industry."
Rafting companies in the country are currently allowed to operate in 16 rivers in the country. "Trishuli, Bhotekoshi and Seti are the most popular rivers for 1- to 2-day rafting trips. Sunkoshi and Karnali are preferred by those who opt for multi-day rafting expeditions," said Khanal. "The industry is now also lobbying with the government to open up more rivers for rafting."
Although more people are rafting the rivers of the country than ever, say stakeholders, has had to deal with major external challenges that are posing a severe threat to the industry's existence.
"Dam constructions in Sunkoshi, Bhotekoshi and Marshyangdi have already dealt a huge blow to the industry. Now the government is planning to build a dam in Trishuli River. If this goes ahead, the industry will suffer a lot," said Khanal. "We are not against dam building. All we are saying is the government should plan dam construction in such a way that the impact on other industries like rafting is minimum. Apart from rampant dam buildings, sand mining along the banks of rivers and river pollution are two other major challenges the industry is facing."
More hotels, less tourists
The year 2019 saw significant growth in the number of new hotels in the country. According to the Hotel Association of Nepal (HAN), between 3,000 to 4,000 rooms were added in the year.
"It was a good year for the hotel industry. We saw several international chain hotels open in the country. This shows that they trust the country's tourism potential," said Binayak Shah, the vice president of HAN. Establishment of new hotels, according to Shah, wasn't just limited to popular destinations of Kathmandu, Pokhara and Chitwan. "A lot of tourist standard hotels were also built in smaller cities like Dhangadi, Nepalgunj, Butwal, and Dang," said Shah.
But the increase in the number of rooms and the demand for rooms didn't go parallelly, say hotel entrepreneurs. "The number of tourist standard rooms that we have in the country can accommodate 2.5 million tourists. In 2018, the number of tourist arrivals in the country was around 1.2 million, and 2019's total arrivals likely around 1.5 million," said Shah. "The number of hotel rooms is expected to grow in the next few years, and if the tourist arrivals remain around the same numbers, hotels will have to deal with low occupancy. There's a real danger of hotels having to shut their operations and convert the buildings into commercial complexes, which is what has happened to Hotel Blue Star, Hotel Sherpa, and Hotel Narayani."
But getting more tourists into the country is going to be a huge challenge, says entrepreneurs. "The country's lone international airport has been struggling to cope up with the current air traffic, let alone more flights. Our road connectivity with India and China, two huge tourism markets for Nepal, is poor," said Shah. "Private stakeholders cannot resolve these things, and if the government is serious about meeting its Visit Nepal 2020 objectives, it will have to address these issues."
Post File Photo
A year of reckoning for mountaineering
Last year was a year of reckoning for Nepal's mountaineering industry. The year's spring Everest climbing season witnessed nine deaths on the mountain, making it the highest number of deaths in a single climbing season on Everest since 2016. In the same climbing season, Nirmal Purja's photo of a long line climbers on the mountain was widely shared. The viral photo and the deadly climbing season led many to question Nepal's mountaineering practice and laws.
Recently, the government of Nepal also introduced new rules for Everest climbers. The new rules make it mandatory for climbers to furnish a medical certificate by a certified doctor, basic mountaineering training certificate, and search, rescue and treatment insurance. "The new rules will help weed off inexperienced climbers who are not fit to climb Everest. This will make climbing Everest safer for both paying climbers and the guides assisting them," said President of Nepal Mountaineering Association (NMA) Santa Bir Lama.
In 2019, NMA, which has been authorised by the government to collect climbing fees for 27 peaks in the country, saw a 20 percent jump in peak climbing permit revenue. "In May this year, we finished profiling 414 peaks in the country, and we have already sent the report to the ministry," said Lama. "We are also lobbying with the government to remove climbing fees for peaks that have remained unclimbed despite being open for climbing. This will encourage climbers to climb those peaks as well."
The year also saw the first all Nepali-team conduct Everest clean-up campaign, which was jointly organised by NMA, Nepal government, and led by Khumbu Pasanglhamu Rural Municipality in Solukhumbu district. The campaign, says Lama, collected more than 10,000 kgs of garbage. "It's of utmost importance that we keep our mountains clean, which is essential for mountaineering in Nepal to flourish. Our plan for 2020 is to organise clean-up campaigns on other mountains, too," said Lama.
The trekking industry is gaining back its strong foothold
The last few years have been tough for Nepal's trekking industry. The earthquakes of 2015 damaged several popular trekking routes, such as in the Langtang and Manaslu region. And in 2018, as the industry had to deal with a major PR nightmare after a multi-million dollar helicopter rescue scam, involving trekking agencies, hospitals and helicopter companies, was exposed.
"It's been a difficult few years, but the industry is finally showing signs of improvement. Most of our earthquake-damaged trails have been rebuilt, and trekkers have already started visiting those places. In 2018 alone, we saw around 400,000 trekkers in the country, which is a very encouraging number," said Khum Subedi, president of Trekking Agencies' Association Nepal. "We don't have the exact data for 2019 yet, but it is estimated that the number of trekkers visiting the country grew by 13 to 14 percent compared to the year before."
In 2019, TAAN also focused on exploring and promoting new trekking in the Far West and East. "Taplejung, Okhaldhunga, Khotang and Illam are some of the districts in Eastern Nepal where we have identified new trekking trails. In Far-Western Nepal, Darchula, Doti, Dolpa, among others, are places where we have identified new trekking trails. In Central Nepal, we came up with new trails in Sindhupalchok, Baglung and Gorkha districts," sais Subedi.
Earlier, says Subedi, it was only trekking entrepreneurs who conserved and maintained the trekking trails in the country. "But things have changed for the better. Local governments are aware of the important role tourism plays in the local economy and have become much more proactive in matters related to trekking," said Subedi.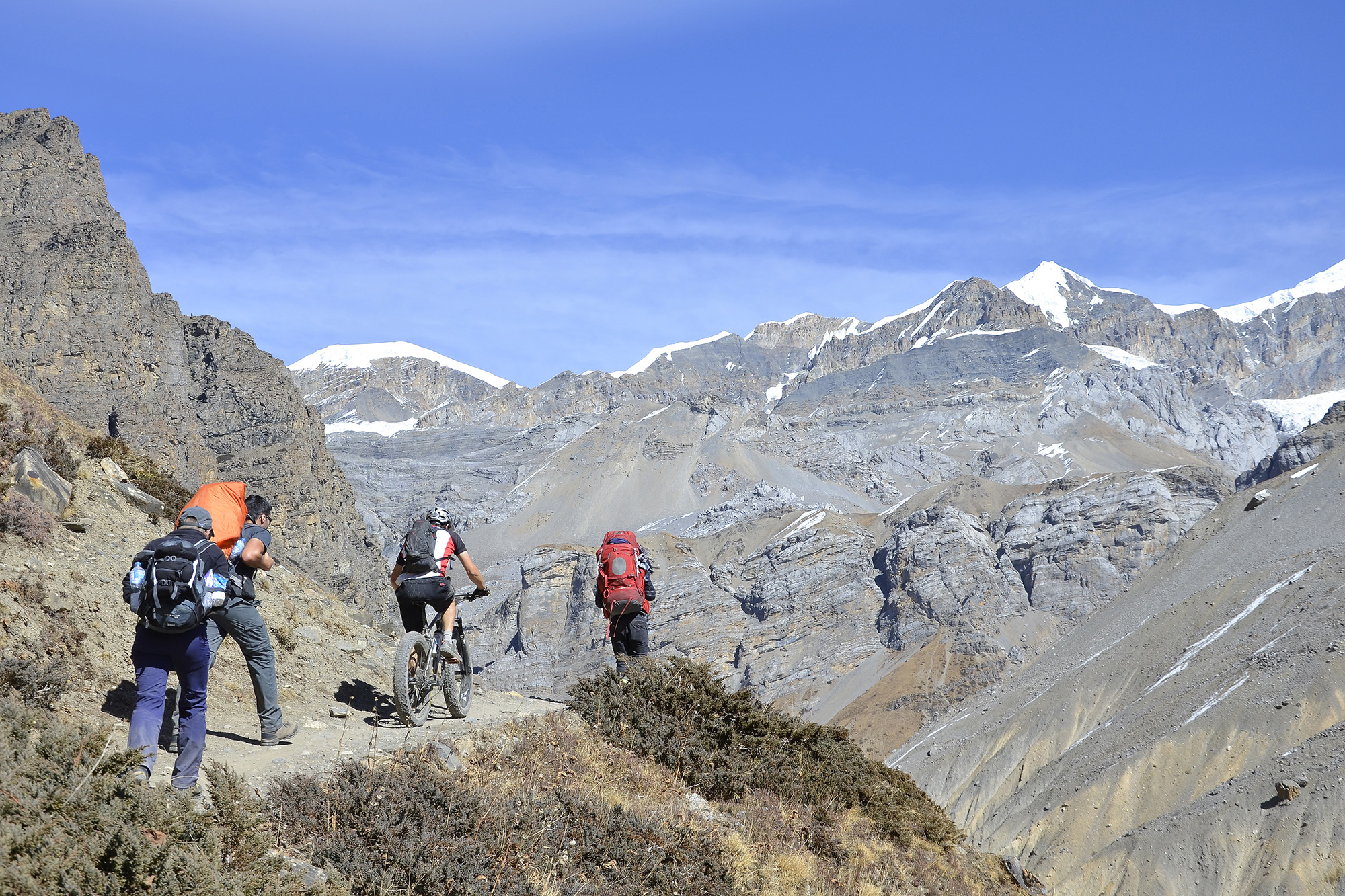 Post File Photo
Exploring new avenues with mountain biking
Compared to mountaineering, rafting and trekking, Nepal's mountain biking industry is relatively new. Mountain biking as an industry was first explored in the country in the mid-90s even though Nepal has always had immense mountain biking potential.
"For the last few years, the industry has been witnessing good yearly growth. Last year, the industry saw around 30 to 35 percent growth compared to 2018," said Santosh Rai, one of the founders of Himalayan Single Tracks, a Thamel-based mountain-biking company. "Even Nepalis have started opting for mountain biking as an adventure sport, which has contributed to the industry's growth."
Annapurna Circuit and Upper Mustang, according to Rai, are two of the most preferred destinations for mountain biking expeditions in the country. "Pikey Peak is another destination that has started gaining popularity from 2019," said Rai.
The only disturbing trend the industry has been seeing, says Rai, is that people are going on mountain biking tours without professional guides or someone in the team with knowledge of local terrain. "These things matter because on an expedition anything can go wrong and it's always best to have people in the team trained to handle such situations or someone who knows how and where to get help," said Rai.
"From hotels to trekking companies, everybody in the country is running mountain biking expeditions. We are not against that, but what we are against are those organisations running mountain biking expeditions without having the basic required knowledge or workforce to do so. Such practices will give room for errors, and that might hamper the industry as a whole," he added.
---
---