He was murdered for his fight to save environment. Justice eludes his family two years on
Justice has not been served in Omprakash (Dilip) Mahato's murder. Instead, the victim's family faces false allegations.

The victim's sisters Laxmi and Sangam Mahato with their mother at their home in Mithila Municipality, Dhanusha in this recent picture. Tufan Neupane/TKP
bookmark
Published at : January 10, 2022
Updated at : January 10, 2022 15:14
Dhanusha
January 10, 2020. It was a Friday. When Omprakash (Dilip) Mahato came to know that loaders and tipper trucks had arrived at the Aurahi river in Sripur of Dhanusha to excavate the riverbed, he went out of the house. Dilip had been protesting against the illegal extraction of river materials that had been going on for quite a while. But that day, when he protested, the tipper truck ran over him.
Police investigation confirmed that Dilip was killed on the premises of the crusher factory and then crushed under a truck on the bank of the Aaurahi river.
For the last two years, Dilip's family has been seeking justice, to no avail. "Our fight for justice has completed two years. The murderers are roaming freely," said his sister Laxmi. "Nobody dares to challenge them."
The truck belonged to Churiya Mai Sand Processing Industry. For the locals from his village in Dhanusa's Mithila Municipality, Dilip's fight against sand and stone mining wasn't new. On several occasions he had received death threats from Bipin Kumar Mahato, owner of the sand processing factory, and his team.
However, Dilip and his family did not think Bipin actually meant to carry out his threat. Dilip, 24, had returned home after his exam of the final semester of engineering in Bhopal, India. He had reached the riverside at around four in the morning to stop Bipin, after finding that his team was illegally excavating sand and stones.
Bipin, his brother Binod and workers of the factory including Munindra Mahato, Jitendra Mahato, Satyanarayan Mahato, Shatrudhan Mahato and Dilip's own friend Roshan Kumar Yadav brutally stabbed Dilip in various parts of his body with a lever and a screwdriver. After Dilip fell unconscious, they ran a truck (Na7Kha,6413) over his head in an attempt to make it look like a road accident.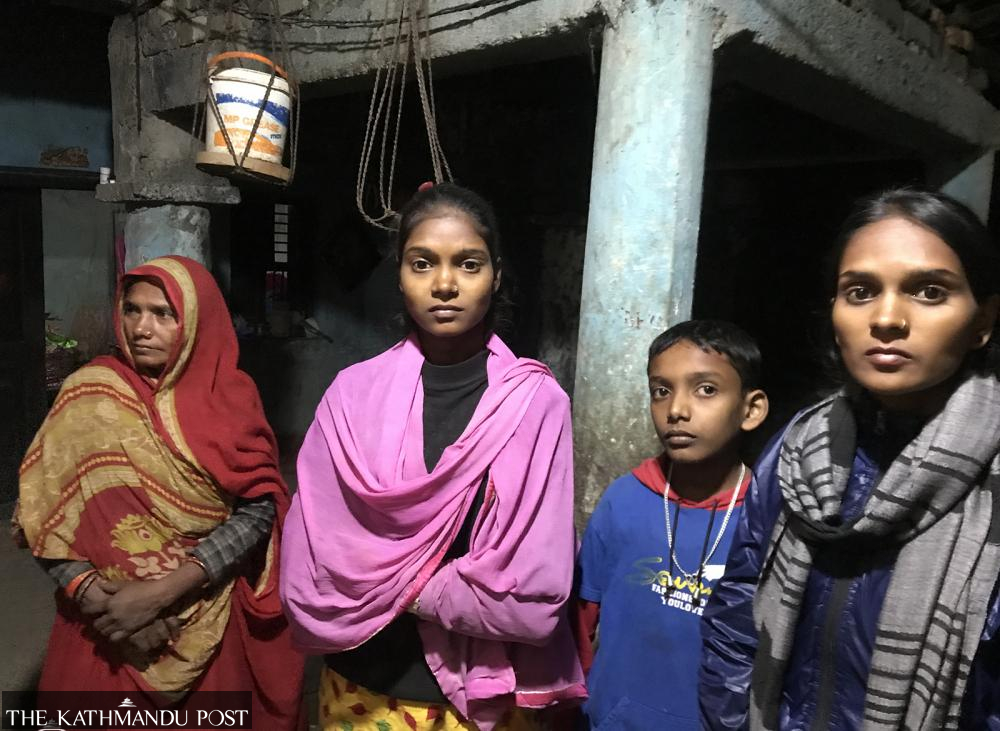 Tufan Neupane/TKP
Had the judiciary functioned as per its fourth five-year strategic plan that envisioned resolving all the cases registered at district courts within two years, Dilip's family would have already received justice. That would have meant Bipin and the other six would have been in jail.
However, Ramjeevan, his father, continues to fight for justice even today.
A case was registered on February 5 that year at Dhanusha District Court claiming that Dilip was tortured to death and demanding that all seven accused be sentenced to life in prison. Clause 41 of the Criminal Code, 2074, provides for the imprisonment for anyone who brutally tortures someone to death.
Despite the indictment, District Judge Keshav Prasad Ghimire ordered that only Bipin and his employees Munindra and Ranjit be kept in custody until the case was decided and Roshan, Satyanarayana and Shatrudhan be released on Rs25,000 bail each.
Binod, another operator of the factory, who appeared before the court after almost a year of absconding, got an order from the district court on October 12, 2020 to be released without bail.
The Office of the High Government Attorney challenged the district court's verdict at Janakpur High Court. A division bench of judges Hari Prasad Bagale and Ramesh Dhakal, however, upheld all the orders of the district court on December 17, 2020. A petition was filed at the Supreme Court against this and an order was issued to call for a report on February 5, 2020. At present, only three of the seven accused in Dilip's murder are in jail and four others are roaming free.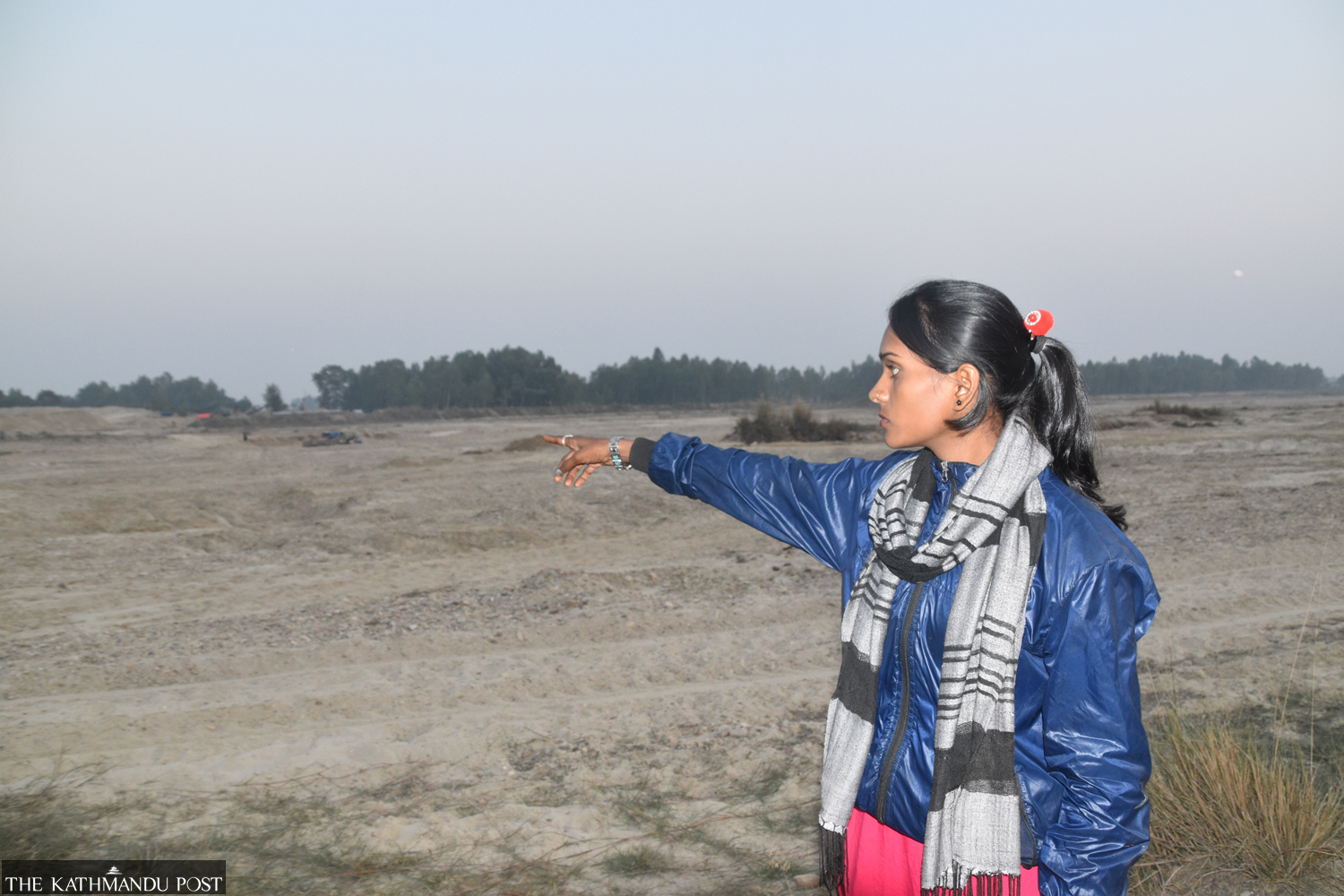 The Aurahi riverbank where the man was run over by a truck. Tufan Neupane/TKP
Instead, Binod in April last year filed a case against Ramjivan, Dilip's mother Chandrakala Devi and two sisters Sangam Kumari, 22, and Laxmi, 20, claiming that they interfered in the operation of the sand processing factory.
The factory stopped operation after Bipin was sent to custody and Binod absconded while environmentalists and local residents protested against its operation.
On April 4, 2021, a single bench of judge Ujjwal Shukla issued a show cause notice in the name of both parties.
The decision came as another tragedy to Ramjeevan, his wife and two daughters, who were fighting for justice. They rushed to the police station and court to make a statement.
"Because I don't know how to write myself, I have to find a lawyer. He had to be paid," said Ramjeevan. "The person who should be facing legal action has added to our troubles by filing the court case."
The sand processing factory was operating against the standards set by the government. The factory, which has been excavating and extracting riverine products without paying taxes and without the permission of the authorities, had not taken into account the negative impact of its operations on people's health, public life and the environment.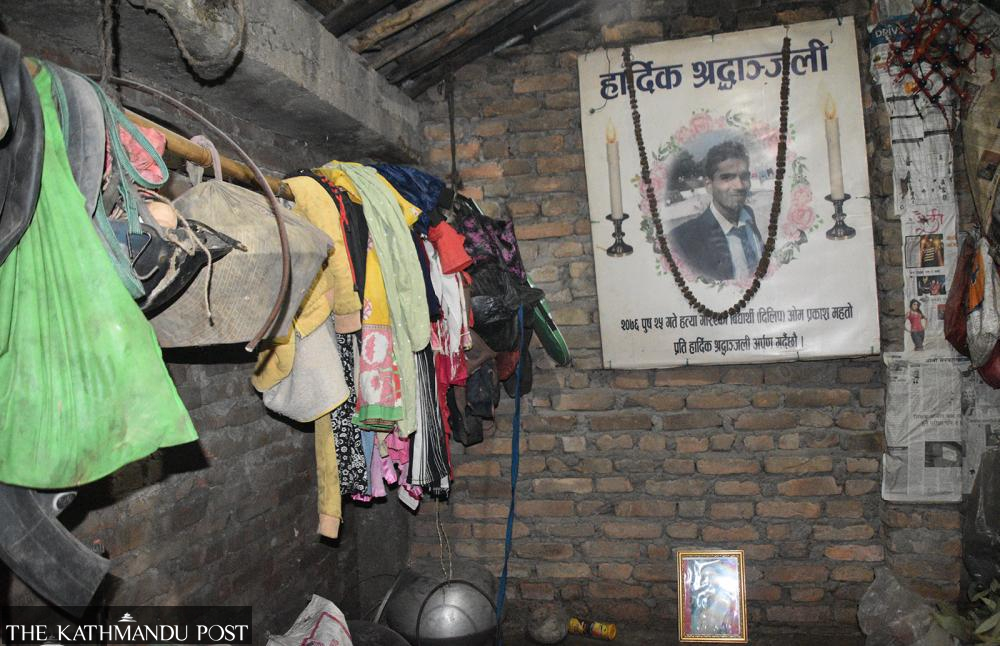 Tufan Neupane/TKP
According to the Preliminary Environmental Examination Report prepared three years ago by Mithila Municipality for the management of factories operating in the city on the basis of on-site monitoring and inspection, Churiyamai Sand Processing Industry excavated more than specified resources and extracted stones and sand from prohibited areas.
The chargesheet against seven people in Dilip's murder has also demanded confiscation of the equipment used in the crime and associated property. However, on April 13, 2021, a division bench of judges Lekhnath Ghimire and Ramesh Dhakal issued an interim order in favour of the factory.
"Do not interfere in the operation of the factory by doing something not authorized by the law," read the order issued in the name of Dilip's family.
Laxmi, Dilip's sister, said instead of bringing the culprits to book, the court issued an order against the family, within 11 days from the date a case was filed.
"They won, and we lost," said Laxmi. "How can we stop the operation of these plants owned by such powerful people?"
Dilip's family claims Bipin, Binod and his supporters are piling pressure on them.
"My brother sacrificed his life fighting for the environment. Now the condition of the river has deteriorated further. Stones, pebbles and sand are being extracted more vigorously. Nepal's law favours those who have pockets full of money," said Sangam Kumari.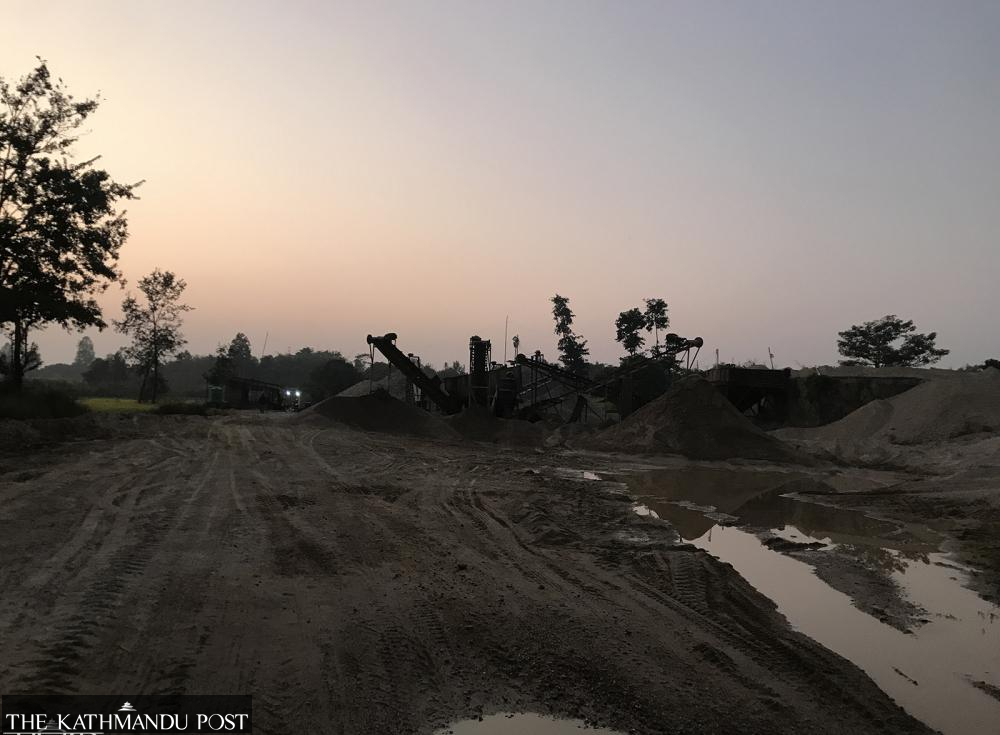 Tufan Neupane/TKP
The case related to Dilip's murder is being heard by Dhanusha District Judge Dhurba Raj Karki. According to the records of the district court, the case was listed for hearing five times between April 13 and December 22 last year, but no hearing has taken place.
Despite losing their brother in a fight to save the environment, Sangam Kumari and Laxmi have taken forward the work of Dilip.
On September 16, 2020, Omprakash (Dilip) Mahato Environment Foundation led by Sangam was registered to carry out conservation works. It recently received Rs1.5 million for conservation from the President Chure Tarai Madhes Conservation Committee.
"My brother sacrificed his life to save the environment," said Sangam. "His dream will come true, if we are able to contribute even a little to this mission. That's what motivates us."
Santosh Singh contributed reporting from Janakpur.
---
---