Congress fixated on presidency, demands prompt vote for the top post
The largest party is attempting to get Dahal's backing for its presidential candidate.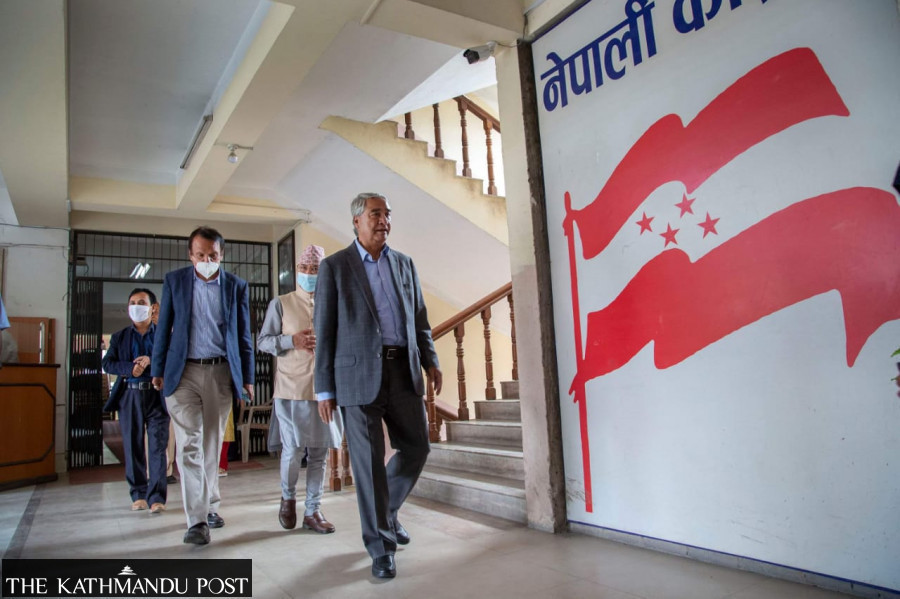 Post File Photo
bookmark
Published at : January 24, 2023
Updated at : January 24, 2023 08:23
Kathmandu
The Nepali Congress, the largest party in Parliament that has been lobbying for amending the contradictory provisions in the law relating to presidential election, has demanded that the election be held on time.

After giving a confidence vote to Prime Minister Pushpa Kamal Dahal on January 10, the Nepali Congress is attempting to break the ruling UML-Maoist alliance and expecting Dahal's support for Congress' bid for presidency.
"We have decided to draw the attention of the government and the Election Commission to hold the presidential vote on time by resolving the legal confusions if any," said Prakash Saran Mahat, spokesperson of the Nepali Congress, following a meeting of the party office bearers and former office bearers held at the residence of party president Sher Bahadur Deuba on Monday. "During the meeting we talked about coordinating and discussing with all the parties in Parliament seeking their support in the party's bid for presidency."
The Congress, according to its leaders, will seek the support of the Maoist Centre and even the largest party in the ruling coalition–the CPN-UML—to install a Congress nominee as President.
Though Prime Minister Dahal wants a neutral candidate having support of all major parties including the Congress, the UML has not accepted his proposal yet saying the ruling coalition partners had agreed to allocate the post of President to the UML.
Since the constitutional provision on the term of the President contradicts related laws, parties are positive about amending the law.
"We have not yet decided who will be our candidate, but it is certain that the Congress will field its own presidential candidate," said Umakanta Chaudhary, deputy general secretary of the Congress. "We will seek support from all parties including the Maoist Centre."
The meeting also decided to stop any attempt to delay the vote.
"Attempts are on to push the presidential election beyond February 27," Mahat said. "But we won't accept any such thing."
Chief Election Commissioner Dinesh Thapaliya had consulted Prime Minister Pushpa Kamal Dahal regarding the presidential election on Monday.
If the existing laws on the election of President and Vice-President are not amended, the polls should be held by February 12, but if the law is amended the elections should be held by March 14.
---