The toilers are gone
Nepal should consider building programmes to support the capacities of migrant families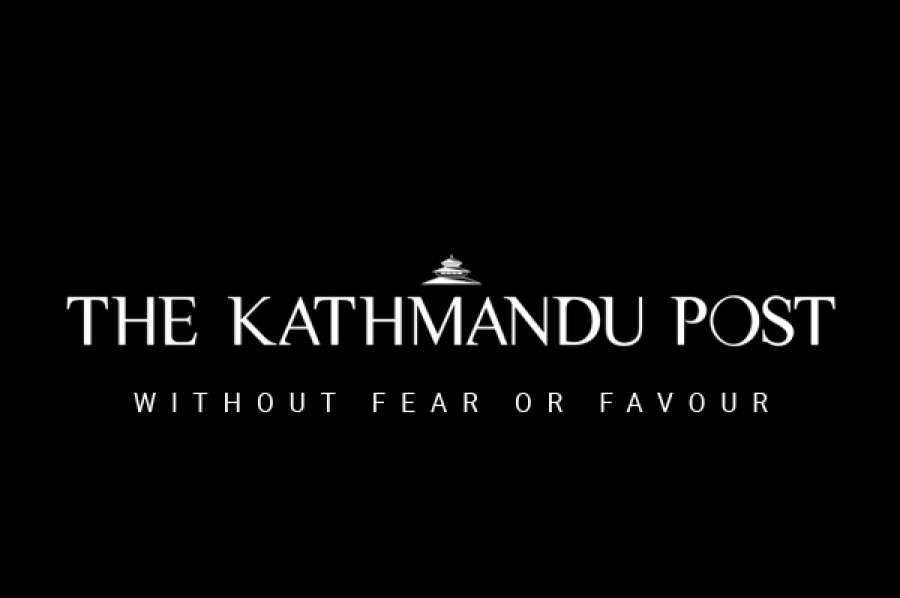 bookmark
Published at : December 21, 2018
Updated at : December 21, 2018 07:46
Human migration has been an important part of Nepal's history and culture. Immigration into Nepal by different ethnic groups and tribes has led to the country's current rich socio-cultural diversity. Traditionally, once married, most Nepali women moved from their parents' houses to their husband's. The ongoing out-migration of young people to the Middle East, Malaysia and several other countries for employment is a continuation of this well-known trend.
Migration, especially international migration, has become a highly visible global issue in recent years. The Food and Agriculture Organisation's (FAO) new flagship publication The State of Food and Agriculture 2018: Migration, Agriculture and Rural development notes that migration is a fundamental driving factor to rural transformation. It stresses that challenges and opportunities of migration are country and context specific. It identifies four broad groupings of countries and considers Nepal to fall under the third category, 'countries experiencing development momentum'— and highlights Nepal's potentials to generate youth employment.
Traditionally, migration has played a prominent role in Nepal's agriculture sector. Annually, traditional movement of pastoralists with their domestic animals from higher to lower altitude summer pastures continues in parts of Nepal. In recent years, some entrepreneurs have even been moving their bees to different parts of Nepal to benefit from the seasonal flowering of crops. While national data on how current youth out-migration from Nepal is affecting its agriculture, environment and development are unavailable, case studies have shown varied impacts. On the negative side, migration of young men has increased workload on women in rural areas in both agriculture and household work. In several case studies, it has been shown that remittances have not been invested into agriculture but for food and goods or for families to migrate to urban areas and abandon agriculture altogether.
Abandonment of farms by migrant families has reportedly led to increased vegetation and tree cover in some parts of Nepal. While increased vegetation cover may seem like a positive impact, if the vegetation is mostly invasive alien species, they may not have many positive impacts on biodiversity or other ecosystem services. In fact, farmers may incur additional costs for removal, should they decide to farm the land again. With an increase in household income from remittance, it has been reported in some case studies that farmers have moved away from crop farming to more livestock farming. It is also possible that this has led to the reduction of crop diversity on farms or the general loss of traditional crop varieties in some other areas.On the positive side, some newspapers have reported accounts of farmers who have returned to Nepal and built or expanded agricultural production practices from knowledge they gained abroad.
What can governments do to strengthen the positive impacts of migration and remittance to agriculture and the environment? The FAO report recommends that governments implement policies that provide incentives to persons and households to channel remittances into efforts that strengthen agriculture and development in the area of their origin—such as through matching grants and funds. Developing policies that are support returnees in opening businesses and using their newly learned skills should also be high on the government's priorities.
Since the issue of migration cuts across many government institutions (and is generally not seen as an issue to be considered by Ministries of Agriculture, unfortunately), the report also calls for a more purposive cross-sectoral approach to analyse issues and options. All of these are highly relevant to Nepal's current context.
Nepal should also consider building programmes to support the capacities of migrant families, especially women farmers (who are shouldering larger work burdens due to male migration). Approaches that support families in making investment decisions that will be good for both the farmers and the environment are highly necessary. Examples of such programmes may be in the form of grants or credit loans that support efforts to plant indigenous plants, trees and crops that require low maintenance but provide effective ecosystem and economic services. Since the poorest of the poor are less likely to migrate, targeted policies and programmes that help them access abandoned agricultural land through equitable and mutually beneficial arrangements with absentee landowners should also promoted. The issue of migration is here to stay, so harnessing this as an opportunity for the country's development should be our top priority.
Sameer Karki is a Technical Officer at the Food and Agriculture Organization of the United Nations, Rome, Italy.
---
---