Complex forms of injustice
We continue to victimise others when we have the upper hand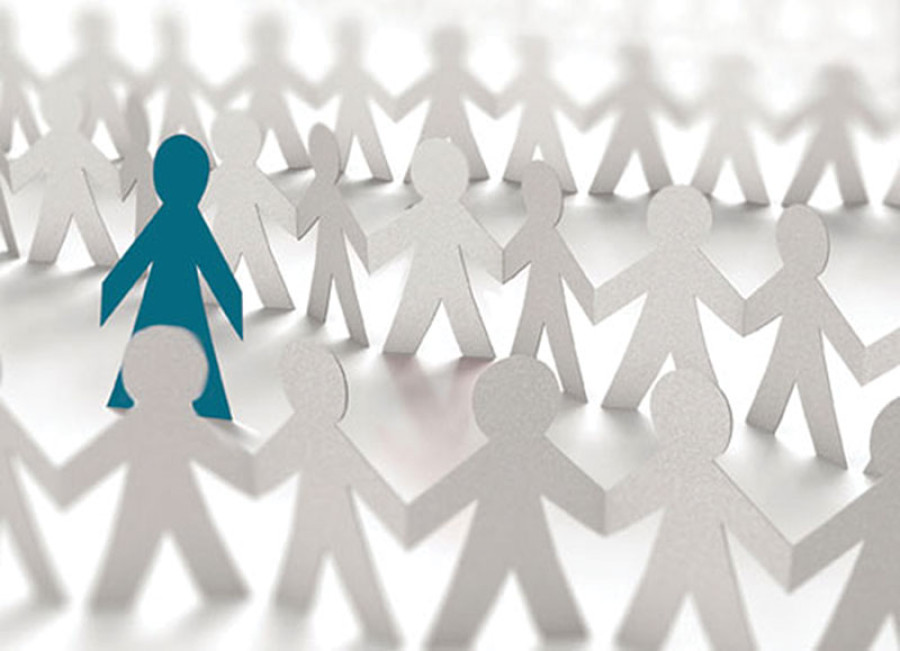 bookmark
Published at : July 16, 2017
Updated at : July 16, 2017 08:22
I recently travelled to Pokhara with a fellow student from New York University to trek in the Annapurna region. We started our journey in Kathmandu and talked about the social changes in Nepal's recent history, including the effect of the Maoist's war and the Madhesi movements. As one can almost guess would be the case, our bus stopped somewhere in the middle of Prithvi Highway due to traffic congestion.
Nepalis or Biharis?
We came out of the bus as soon as it came to a halt. The heat was intense. Street vendors appeared magically in a place I thought was in the middle of nowhere. To our luck, they were selling things like cucumber, water and watermelon. One of the drivers who looked like he was from the Tibeto-Burmese community of Nepal looked towards a few vendors with darker complexions and commented that Indians have taken away everything from Nepal, be it by selling Panipuri or by running hair salons. We took his statement to mean that those who were darker skinned among the vendors came from India and were taking away Nepali resources as profits. My friend replied, 'It is likely these guys could be Nepalis like us.' The driver completely rejected my friend's opinion and claimed that these people came from Bihar. My friend who has lived in Kathmandu most of his life later told me that he was aware of the discrimination against Madhesis, but he did not think that it was present to this extent. I told him that I have witnessed worse forms of injustice against them.
We reached Pokhara and travelled to Naya Pool to start our trek. We enjoyed majestic views of the Himalayas from Poon Hill. On our way back from the Annapurna Base Camp, we spent an evening relaxing in hot water springs in Jhinu. There I met a tour guide with whom I had an interesting conversation. He told me that he comes from one of the subcategories of the Rai ethnic group and speaks a language that another Rai tour guide in the hot pool did not understand. Although, unfortunately, I do not remember the name of the subcategory of his ethnicity, he mentioned that its population is significantly higher than what is stated in the government records. I was stunned. I wondered why this would be the case. He opined that government officials are either not fully educated or have little interest in collecting more precise information. He, however, said that things are much better these days. When he was a teen, the "Mongolian people" of Nepal had to struggle a lot more to preserve their culture and identity.
When he applied for his citizenship card, the Chief District Officer (CDO) at that time wouldn't approve it unless he selected Hindu as his religion. He is now free to proudly say that he is a Kirat. He lamented that he struggled at primary school because he did not speak Nepali at home. The situation only worsened when he had to study mandatory Sanskrit at school. He told me that he has now completed a Masters in Sociology from Tribhuvan University. It was inspiring to have a meaningful conversation with someone who had lived through acute social discrimination, has an advanced degree in Sociology, travels frequently across Nepal and has witnessed how our society is changing.
Sad reality
Just before I started writing this article, I'd watched KP Oli's recent interview with Bijay Kumar. Oli talks about social injustices within the Hills and within the Tarai. He cites several examples of how Madhesis who are discriminated in the Hills themselves discriminate against Madhesi Dalits. I have spent four semesters studying at NYU's Abu Dhabi campus and have witnessed how poorly migrant labourers like those who come from Nepal are treated. Investigations by the New York Times and the Human Right Watch have found that migrant workers were abused even during the construction of our campus in Abu Dhabi. Khas, Janajati and Madhesi people have all become victims of social discrimination in the Middle East. I also read about how badly colonisers treated Arabs not very long ago and how people from the region are often victimised in the west because of their faith.
It is sad to see that we still live through massive social discrimination and injustice in today's world. It perplexes me to think that many of us have felt the pain of social injustices at some point in our own lives, yet we put other people at a disadvantage and victimise them when we feel more powerful.
Sharma studies liberal arts and sciences at New York University
---
---