Resham Chaudhary released from prison
The former lawmaker, who was convicted of masterminding the 2015 Tikapur massacre, was pardoned by President Ramchandra Paudel on Republic Day.

Post Photo
bookmark
Published at : May 29, 2023
Updated at : May 29, 2023 09:23
Kathmandu
Former lawmaker Resham Chaudhary has been released from Dillibazar prison on Monday following a presidential pardon on the occasion of Republic Day.

President Ramchandra Paudel, on the government's recommendation, commuted his remaining jail term on Sunday. Chaudhary was serving a life term after being convicted of masterminding the 2015 Tikapur massacre.
The Nagarik Unmukti Party leader spent five years in prison.
A Cabinet meeting on Sunday had requested President Paudel to pardon the remaining jail terms of 501 convicts including Chaudhary on the occasion of Republic Day.
The government made the recommendation as per Article 276 of the Constitution of Nepal. The President may, in accordance with law, grant pardons, suspend, commute or remit any sentence passed by any Court, judicial or quasi-judicial institution or administrative authority or institution, the article says.
The government's action has drawn mixed reactions from the civil society and intelligentsia.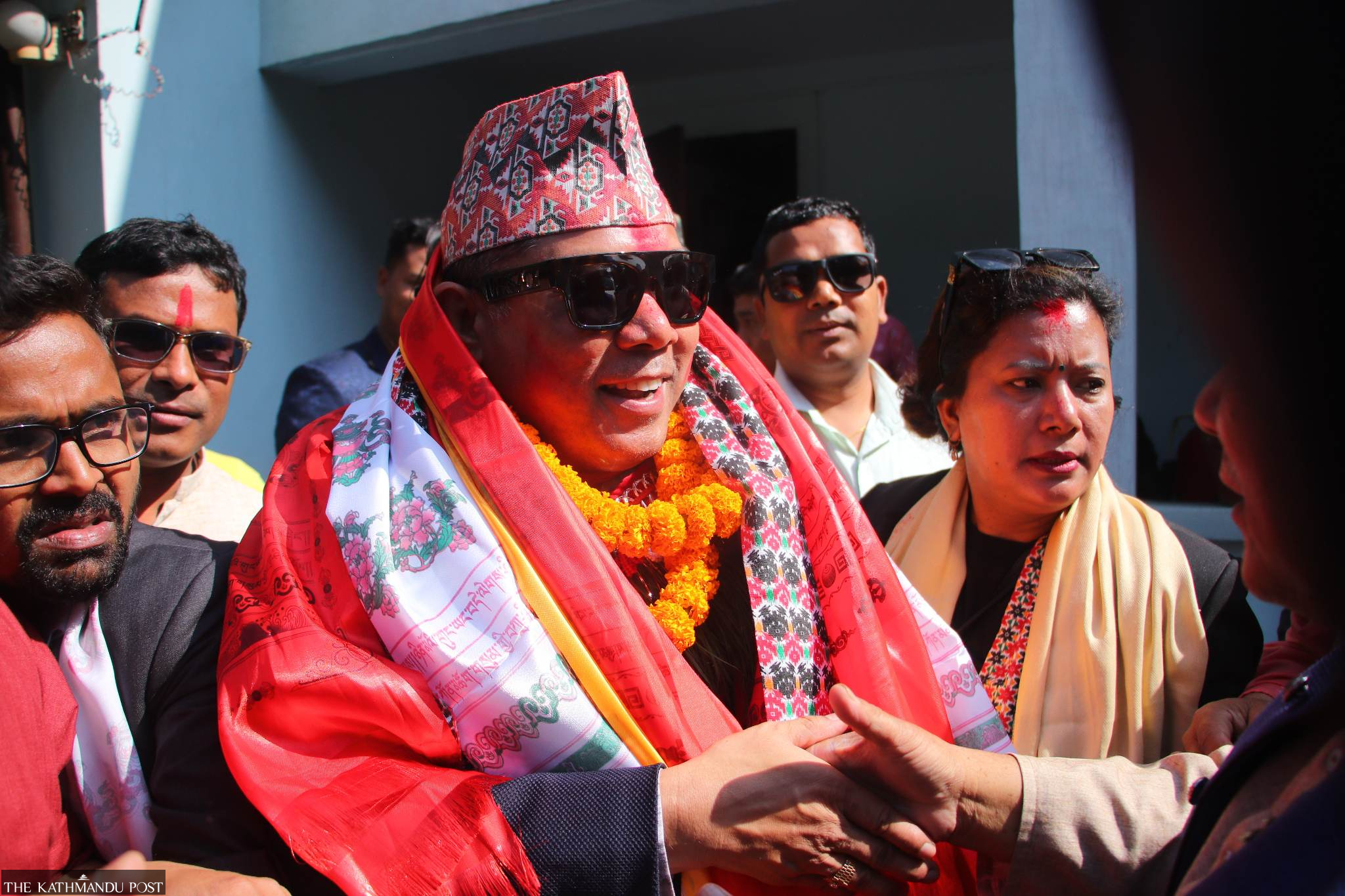 On May 16, the Supreme Court had upheld the decision of Dipayal High Court to sentence Chaudhary to life for the Tikapur massacre where seven security personnel and a toddler were killed. The Home Ministry had taken the process for pardon ahead even as the apex court has yet to issue the full text of the verdict on the case.
Seven police personnel, including a Senior Superintendent of Nepal Police, and a toddler were killed during violent protests in Tikapur on August 24, 2015, in the run-up to the promulgation of the constitution.
The Kailali District Court slapped a life sentence on Chaudhary identifying him as the main accused, and the verdict was later endorsed by the Dipayal High Court.
He had surrendered before the Kailali district court in February 2018 and was serving a life sentence at the Dillibazar prison in the Capital.
---