Voting underway to elect 19 National Assembly members
Election officials say results expected later on Wednesday.

RSS
bookmark
Published at : January 26, 2022
Updated at : January 26, 2022 11:57
Kathmandu
Members of provincial assemblies and mayors/chairpersons and deputy mayors/vice-chairpersons of the local levels are voting to elect 19 National Assembly members in all seven provinces.

The new set of members will fill the positions that will become vacant on March 4 completing their four years of tenure.
"Voting is ongoing smoothly across the country," Shaligram Sharma Poudel, spokesperson for the Election Commission, told the Post. "Around 50 percent of voters have cast their votes by now (11 am)."
The five parties in the ruling alliance have fielded their common candidates.
The competition is between the candidates from the ruling alliance and the main opposition CPN-UML.
The ruling alliance has split the 19 seats among themselves.
The Nepali Congress is contesting for six seats while the Communist Party of Nepal (Maoist Centre) and CPN (Unified Socialist) are contesting for five seats each. The Janata Samajbadi Party is contesting for two seats and the Rastriya Janamorcha for one.
The CPN (Unified Socialist) was formed in August after splitting from the UML.
The UML has forged an alliance with the Loktantrik Janata Party in Madhes Province while contesting alone in the remaining six provinces. The Loktantrik Janata Party is a splinter of the Rastriya Janata Party.
Rastriya Janata Party is contesting for two seats in Province 1. It has decided not to participate in voting in the other six provinces.
Similarly, Nepal Majdoor Kisan Party is contesting in two seats from Bagmati Province.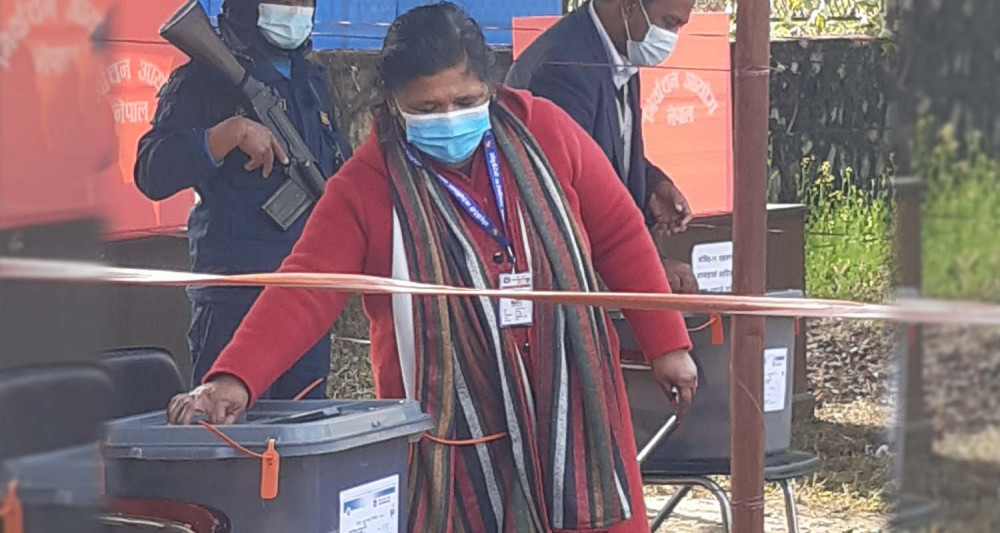 Apart from 19 members who are completing their terms, one member appointed by the President is also completing his term on March 4.
Nepal has a 59-member National Assembly, and 56 members are elected through the electoral college. Each of the seven provinces elects eight members.
The electoral college is made up of members of the provincial assembly and chairperson/mayor and vice-chairperson/deputy mayor of local units within the province.
Each provincial assembly member's vote has the weightage of 48 whereas each chairperson/mayor/vice-chairperson/deputy mayor's vote carries a weight of 18.
Three members to the National Assembly are nominated by the President at the recommendation of the Council of Ministers.
The Election Commission plans to declare the results on Wednesday itself. Vote counting is set to begin immediately after voting completes at 3pm, according to election officials.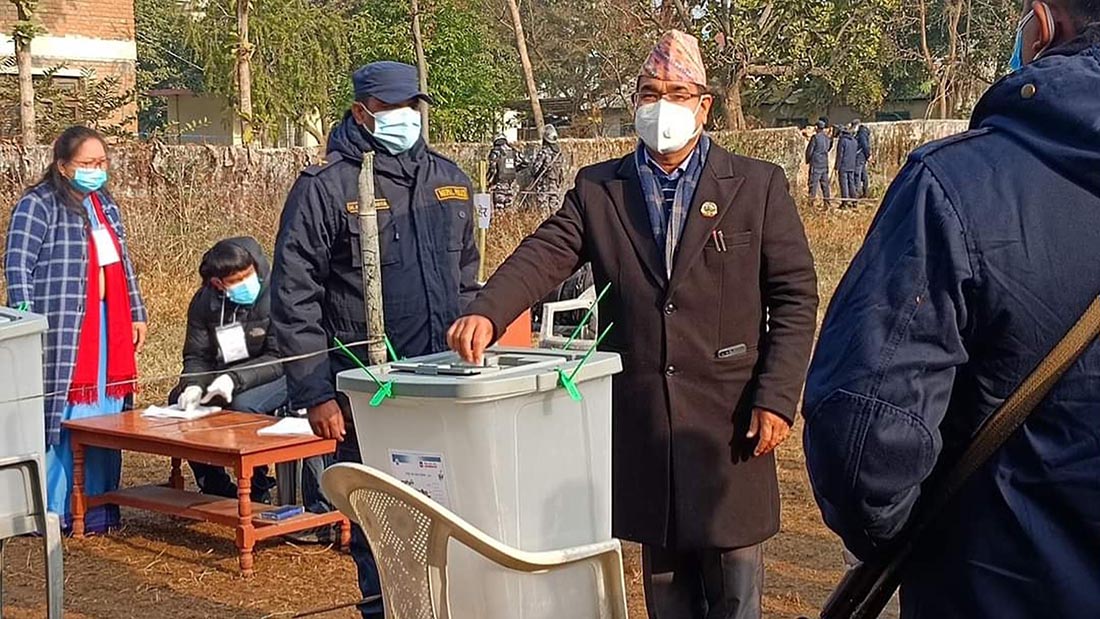 RSS
---