ICYMI: Here are our top stories from Sunday, October 20
Here are some of the top stories from The Kathmandu Post (October 20, 2019).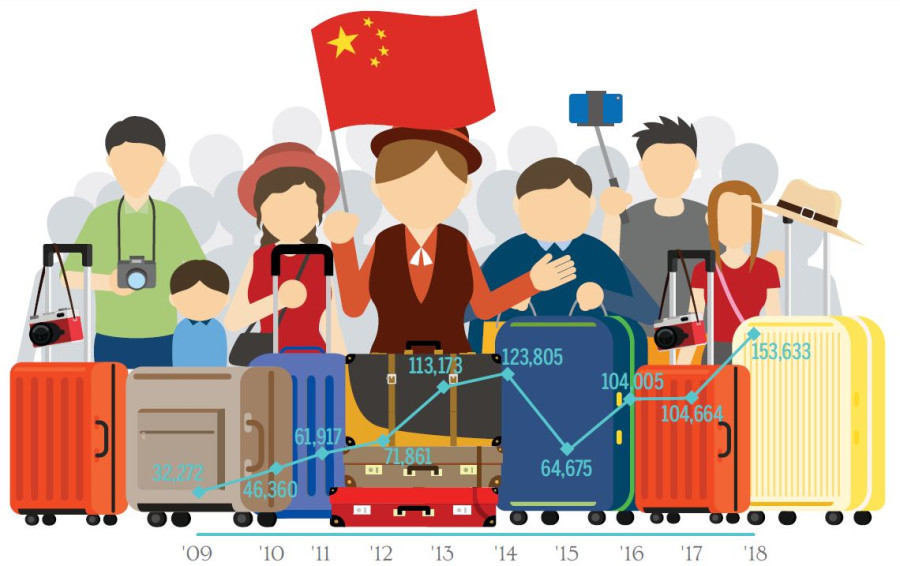 Post Illustration: Bhim Lal Prajapati
bookmark
Published at : October 20, 2019
Updated at : October 20, 2019 18:57
Kathmandu
Here are some of the top stories from The Kathmandu Post (October 20, 2019).

Government ups surveillance on Chand party in the lead up to by-elections
On Wednesday night, police arrested 21 leaders and cadres of the Communist Party of Nepal, in the biggest mass arrest since the government branded the Netra Bikram Chand's party a criminal outfit and banned its activities in March.
Hundreds of Chand party leaders and cadres have been arrested over the months since it was declared a criminal outfit, but senior leaders, including Chand's brother, were arrested in Wednesday's police action.
Government officials said security personnel were monitoring the Chand party's activities in recent days and had learned that it was making some "big plans" for post-festival days in the lead up to the November 30 by-elections.
After Xi Jinping's visit, Nepal is expecting a surge in Chinese tourists
The two-day state visit of Chinese President Xi Jinping to Kathmandu last week has raised hopes in the local tourism industry of a windfall in Chinese tourist arrivals to Nepal in the days ahead.
There are several instances that President Xi, one of the world's most powerful men, creates an impact on tourism within China and beyond, wherever he visits.
Mahara's three days in judicial custody already over, but police are yet to file a chargesheet
The police over the last four days failed to file a chargesheet against Krishna Bahadur Mahara, who was sent to judicial custody by Kathmandu District Court on Tuesday over rape charges.
Mahara was arrested on October 6, almost a week after a woman who works at the Parliament Secretariat in an interview with an online portal accused him of rape at her Tinkune apartment. He had stepped down as the House Speaker following the allegations.
In the far-west, dozens of women lose their lives while fetching fodder every year
In April 2018, 19-year-old Dammara Bohara of Bitthadchir in Bajhang fell off a steep hill, called bangasalla, where she had been fetching fodder for her cattle. As is the norm in far-west villages, farmers go up the hills to cut weed and grass to feed the cattle. Bohara was doing the same when she slipped, fell down the hill and died on the spot.
Every year, dozens like Bohora lose their lives during these risky endeavours. Bohara is survived by her husband, Harish Bohara, who is 22, and her two sons. She is the third from her family to die this way. In 2003, her sister fell off the same hill; a decade later, in 2014, it was her mother-in-law.
---