Nepal has committed to One-China policy, and yet, violations continue
Two controversial incidents in the past week have once again stoked discussion about the One-China policy, Nepal's stated position on its northern neighbour, and why this gets violated repeatedly.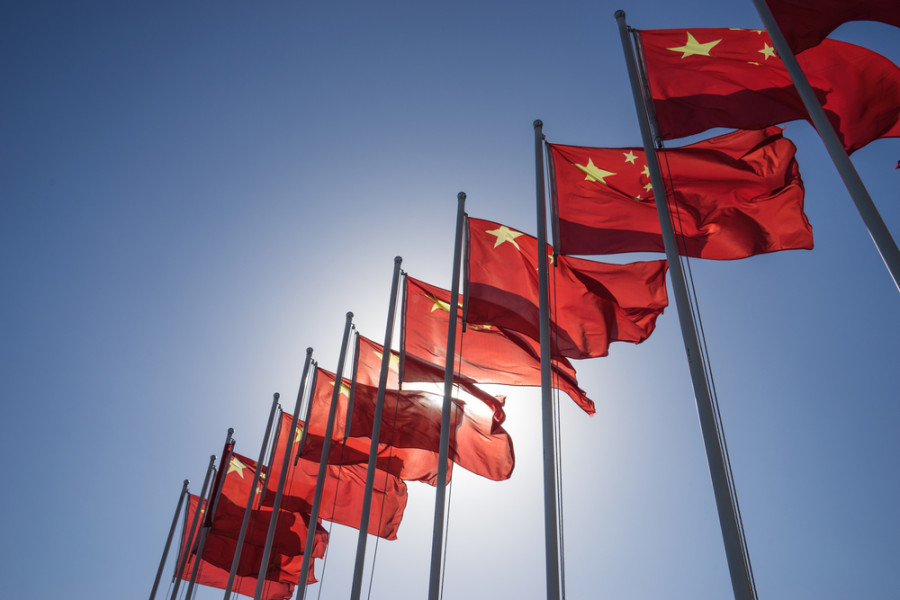 bookmark
Published at : May 16, 2019
Updated at : May 16, 2019 14:38
Kathmandu
Two controversial incidents in the past week have once again stoked discussion about the One-China policy, Nepal's stated position on its northern neighbour, and why this gets violated repeatedly.
On Sunday, March 12, the Post reported how three journalists working for the Rastriya Samachar Samiti, the national news agency, were under investigation by the government for circulating a news report about the Dalai Lama's health. Again, on Monday, March 13, two Members of Parliament were discovered to have attended an event in Latvia organised around the Tibet and the International Network of Parliamentarians on Tibet, prompting an investigation by the Parliament Secretariat.
Both these instances have been a cause for concern for the Chinese, who have expressed their displeasure with the Nepali authorities, given that Nepal has committed firmly to the One-China policy since 1955.
Such incidents display how hollow Nepal's commitment is, say foreign policy experts, while also raising questions about Nepal's conduct of its foreign policy in a concerted manner.
Numerous foreign ministers and Nepali ambassadors to China that the Post spoke to said the Ministry of Foreign Affairs holds the sole responsibility for making certain that foreign policy is carried out in line with Nepal's official position; otherwise, such controversies are certain to repeat in the future.
"The political parties do not share a common position on foreign policy issues," Ramesh Nath Pandey, a former foreign minister, told the Post. "Government officials, party leaders, parliamentarians and officials at various security agencies should all be made aware of our foreign policy priorities."
Unless everyone holds a basic understanding of the country's foreign policy, personal interests are bound to lead to such incidents time and again, said Pandey.
Those making use of state coffers—political leaders, government officials, parliamentarians and senior security officials—should especially take heed, with the Ministry of Foreign Affairs taking the lead in raising awareness on how to conduct foreign policy on such sensitive issues, said experts.
The One-China policy largely states that Tibet and Taiwan are integral parts of China, and this is a position that Nepal has respected ever since diplomatic relations were formally established. Since then, Nepal has committed to not allowing its soil to be used for any inimical activities against its northern neighbour.
This is not the first time that Beijing has expressed concern over Nepal's commitment to One-China policy. In 2009, a group of parliamentarians had visited Dharamshala in India to seek blessings from the exiled Tibetan leader, the Dalai Lama.
As Nepal shares a long border with Tibet, and is home to over 13,000 Tibetan refugees, Nepali leaders—during their trips to China and when Chinese leaders visit Kathmandu—make a point of asserting their fidelity to the One-China policy. But despite these assertions, incidents like those in the past week, along with sporadic protests by Tibetan refugees in Kathmandu, tend to make the Chinese nervous.
On the whole, however, the Chinese are largely satisfied with Nepal's conduct of its foreign policy, said Mahesh Maskey, Nepal's former ambassador to China. Given Nepal's geopolitical location, the way it has handled Tibetan issues and has continued to address Beijing's concerns are widely applauded by Chinese leaders and officials, he said.
Following the Post's report on the trip to Latvia by the two parliamentarians—Ekwal Miya of the Rastriya Janata Party-Nepal and Pradip Yadav of the Sanghiya Samajbadi Forum-Nepal, the Parliament Secretariat launched an investigation into their participation in an event supporting the Tibetan parliament-in-exile, saying their attendance was against Nepal's adherence to the One-China policy.
On Wednesday, the Samajbadi Party Nepal—which was formed after the merger of Sanghiya Samajbadi Forum-Nepal and Naya Shakti Party Nepal—said in a statement that it had sought clarification from Yadav. Expressing commitment over the One-China policy, party Chairman Upendra Yadav said that the party had no knowledge of the visit.
"His visit to that country and participation was entirely in his personal capacity and does not reflect the party's position," the statement reads. "However, the party will take appropriate disciplinary action against him if his clarification is not found satisfactory."
The party maintained that it "unequivocally respects and stands in favour of Nepal's One-China policy and not allowing any kind of anti-China activity on its soil."
On Tuesday, the Foreign Ministry said in a statement that it was unaware of the lawmakers' trip and it continues to support One-China policy.
However, there are some who have defended the parliamentarians' right to attend the conference in their personal capacity. Government officials and parliamentarians do not necessarily need to share the position of the state, they said.
But Pandey says that parliamentarians must abide by the state policy since they use their diplomatic passports, which also means that they should inform the Parliament Secretariat and the Ministry of Foreign Affairs about their trips abroad.
Narayan Kaji Shrestha, former deputy prime minister and minister for foreign affairs, agreed with Pandey, saying that it was the government's mistake.
"We must educate our parliamentarians to avoid such mistakes in the future," said Shrestha.
"If such incidents take place repeatedly, they will definitely anger Beijing, and that cannot be good for us," said Maskey.
"First, we have to find out whether the visit was intentional or out of ignorance, as described by the two parliamentarians. In the past, there has been a tendency to violate foreign policy for petty personal gain."
However, Pandey was unequivocal on the investigation into the government journalists by Minister for Information and Communication Gokul Baskota, calling it a "shameful act".
"We cannot ignore the Dalai Lama, so the measures taken by the ministry are inappropriate," said Pandey.
"If the Chinese president is visiting Nepal and the Dalai Lama dies, should the Nepali media not report his death?"
---
---