Doti women deprived of maternity grant
Women in Doti district have been deprived of maternity allowances provided by the government for safe delivery of babies.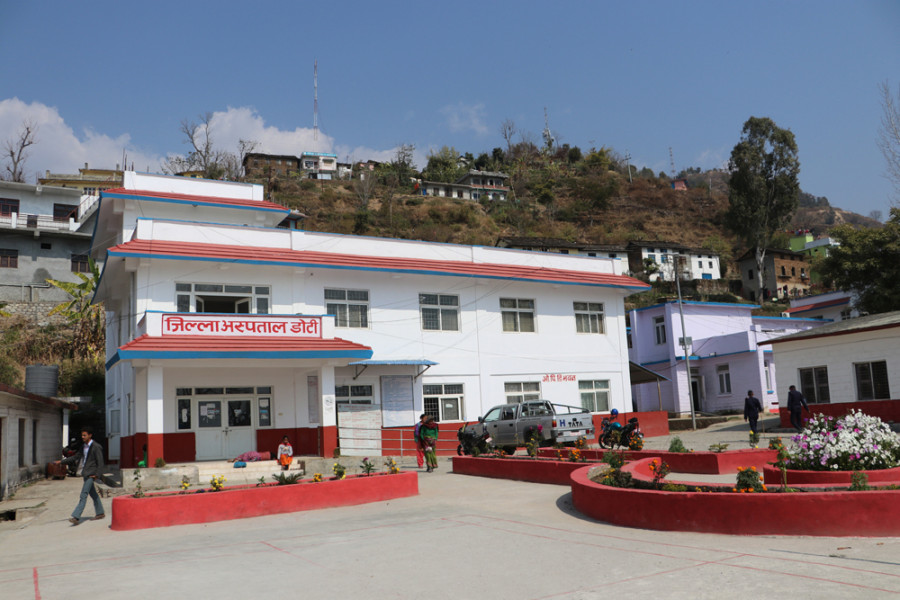 bookmark
Published at : March 11, 2019
Updated at : March 11, 2019 08:04
Doti
Women in Doti district have been deprived of maternity allowances provided by the government for safe delivery of babies.
As per the government's announcement, pregnant women admitted at government health facilities are entitled to encouragement and transportation allowances as part of a bid to ensure safe delivery.
As per the existing legal provisions, a new mother is entitled to Rs 2,000 and warm clothes. The responsibility of disbursement, which earlier fell under the District Health Office, now comes under the local units' ambit. However, most of the local units in the hill regions have not provided the allowances to the district's pregnant women.
"We have not been able to provide allowances to pregnant women for the last one and a half month," said Dr Bhusan Mishra, medical superintendent at the district hospital. "We had received funds till August 2018, and for some months after that, we were using the Hospital Development Fund for distributing allowances. But we have to discontinue it now as we don't have enough fund left."
Pregnant women who need the allowance have been forced to do without it and they voice their opinions about the unavailability of funds. "How would we know whether the money meant for us has come or not?" Durga Kapadi Mauni, a pregnant woman visiting the hospital, told the Post.
"The government in its policy says that it has doubled the allowance, but we haven't even received the previously stated amount."
Durga Bogati, who gave birth to her baby at the hospital, echoed Mauni.
"The hospital authorities told my husband that we would receive the allowance later. But we have not received anything," said Bogati.
The federal government had provided Rs 900,000 to Dipayal Silgadhi Municipality under the conditional grant this year. "But the amount was not even close to enough because the said amount was supposed to cover allowances for safe abortion, warm clothes and regular ante-natal check-ups," said Bhoraj Joshi, administrative officer at the municipality. "We could not provide allowances to the district hospital since the higher authorities did not allocate the necessary budget."
Til Bahadur Bohara, health unit chief of KI Singh Rural Municipality, said the amount was not enough to cover the allowance even after the local body allocated an additional amount of Rs 200,000 to Rs 1.5 million budget provided by the federal government.
Out of the nine local units in Doti, only Adarsha Rural Municipality has been providing the allowance to its pregnant women.
The federal government had allocated a total budget of Rs 6.6 million to the district.
---
---