Dads, let your kids dance
'Jackie I am 21'—the Nepali 'Step Up'—delivers as a dance movie. But it relies too much on tropes.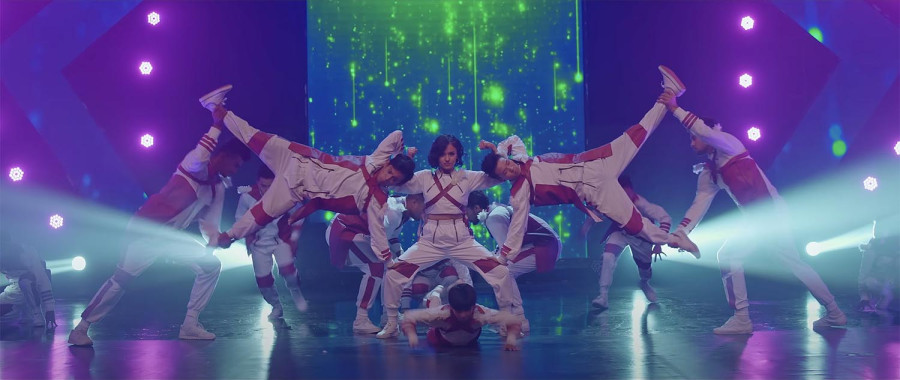 Screengrab via Youtube
bookmark
Published at : May 10, 2023
Updated at : May 10, 2023 08:03
Kathmandu
The review contains minor spoilers.

Jackie is a guy from Dharan who loves to dance. But his father has other plans. He wants Jackie to be a British Gurkha—a lahure. And you guessed it, the entire film is about Jackie's dilemma, he can either become a dancer or find stability with the British army position.
'Jackie I am 21' is by no means a different film, at least when it comes to the story. It's like any movie that's about kids trying to do something other than what is prescribed for them. Think Zoya Akhtar's 'Gully Boy' or the 1984 'Footloose'—a classic coming-of-age plotline where young people resist the old ways and come to terms with what they want to do.
I feel like every country—or every 'wood'—has a dance movie (Hollywood's 'Step Up' and Bollywood's 'Any Body Can Dance'), and director Renasha Rai Rana, one of the few working female directors in Nepal, saw the opportunity for a Nepali dance film and took it. And hey, the characters in this movie can dance. Jackie, played by Dhiraj Magar and Ruby, played by Jassita Gurung, are good. But it is the actual dancers in the film that steal the show. From a little kid who busts out crazy moves to girls whose bodies are possibly made with elastic, it's fun to see people in their zone. One particular performance by the lead duo in the song 'Yoddha' was particularly emotive. The verses by Uniq Poet drive home the dejections the characters are facing.
From hip-hop and techno music to the dancing, the film does it well (not sure how well, cause I'm not a professional dancer), enough for the amateur, occasionally dancing audience. And the songs are good too. 'Katha' which is this musical-esque song, has over a million views on YouTube. Kali Prasad Baskota's 'Nidauna Deu Malai' has a soothing guitar riff and poignant lyrics. The lyrics—'Let me sleep, for my dreams are rather close to me' hint towards the sort of helplessness one feels while pursuing something without proper support.
Loonibha Tuladhar, who brings the perfect nuance into playing Ruby's mother—shines through as a strong maternal figure supporting her kid's dreams. Magar as Jackie is a little too theatrical—his constant stares and 'oh my god, I'm so frustrated' heavy breathing isn't necessary because, in films, things can be easily implied. Prem Subba plays the roaring patriarch once again (circling back to 'Jaari') who's so one-dimensionally South Asian dad that even his lines become predictable after a while.
There's also an effeminate guy (read cliche gay character) who flips his hair and works at a clothing shop. (Is this like a stereotype-on-stereotype thing?) He has no other role than to make clothes for Ruby and translate her English phrases for the not-so-savvy dance mates. Aren't we past using the effeminate guy, even in Nepali films, for punch lines?
Jackie also has a big brother—a singer turned junkie (not so original either)—whose suicide attempt comes out of nowhere and is a plot device to further the story and finally get the cruel father to apologise. (A bit too late, don't you think?) Any filmmaker has to be careful how and when to use issues that are a bit sensitive—especially when it shows violence. Showing violence in films must have some rationale, and Tarantino fans may disagree, but maybe violence isn't all that hip after all.
The latter half also drags on way too much, the makers didn't get the memo of 'show, don't tell.' They forget that their medium gives them leverage, especially regarding time. If you show a character get inside a bus and, in the next scene, show them get off, it is implied that they made the journey. A slow pan shot of the character on the bus with all the sleepy passengers isn't necessary. It would've been refreshing had 'Jackie' done something a little unpredictable with the story—like explore the underground dance scene, its origins and hardships through Magar's character rather than focusing on his 'father troubles'.
Either way, the film is a first for Nepal—when it comes to dance movies. And in the process, it pays homage to the Nepali hip-hop scene, from powerful raps to exciting dances. The cast clearly worked incredibly hard to practice the moves, and that kind of research and effort is needed in the film scene.
The movie should also serve as a warning to parents: Stop trying to live your lives through your kids; they are not your clones. Also, your kid probably doesn't want to become a doctor, lawyer, engineer or a British Gurkha. If he/she does, good for them. If not, please—especially Dads—let your kids dance.
Jackie I am 21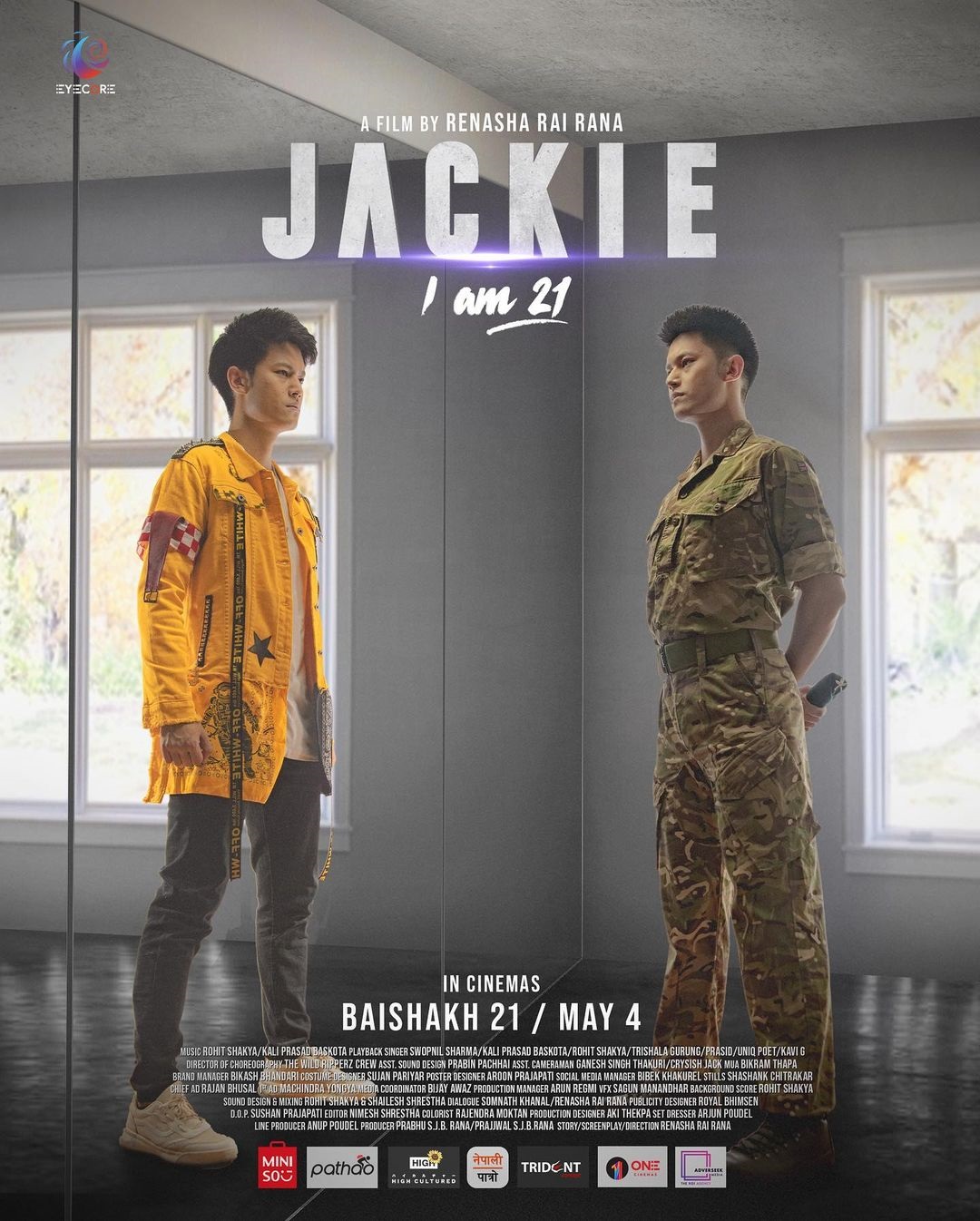 Language: Nepali
Duration: 2 hours
Director: Renasha Rai Rana
Cast: Jassita Gurung, Dhiraj Magar, Prem Subba, Arun Chhetri
Released: May 4
Now showing: One cinemas, QFX cinemas
---
---