Partial relaxation of import ban has created confusion, experts say
Among the 10 restricted goods, diamonds, large television sets, toys, cards, snacks and tobacco products can now be imported into the country.

Imported vehicles parked at the Birgunj customs office in 2019. Post File Photo
bookmark
Published at : September 2, 2022
Updated at : September 2, 2022 07:37
Kathmandu
The government's decision to lift its four-month-old import ban on some items while continuing to block the entry of other products has created confusion, trade specialists say.

"It seems that the decision has been taken without any proper assessment of the impact of the ban," said former commerce secretary Chandra Ghimire. "There is no alternative presented to conserve foreign exchange either."
Among the 10 restricted goods, diamonds, large television sets, toys, cards, snacks and tobacco products can now be imported into the country.
Automobiles, mobile phones costing more than $300, liquors and motorcycles above 150 cc are still prohibited as per the decision announced on Tuesday.
Experts say that bans or sanctions are carefully targeted and designed to be proportionate to the objectives they seek to achieve.
"In Nepal's case, there is no rationale behind lifting the embargo on six goods and keeping four under the banned category," said Ghimire. "Obviously, the decision is questionable."
On April 26, the government blocked imports of 10 types of goods described as "luxury" to conserve foreign currency. The ban, which initially lasted until mid-July, was subsequently extended till August-end and then to October 14.
Spending on imports has dropped. Nepal's import bill fell by 12.90 percent to Rs131.28 billion in the first month of the current fiscal year ended mid-August compared to the same period last year.
Experts say that even a layman can understand that imports will fall when a ban is imposed. But there is a need to assess the impact the ban will have on the market and the economy.
Vivek Dugar, vice-chairperson of the MV Dugar Group, said that the ban on imports had damaged the country's reputation in international market and trade. "It erodes market confidence in the long run," he said.
Pakistan too had imposed a ban on 33 types of goods to save foreign exchange. But the prime minister had to comply with the International Monetary Fund's requirements even though he was unwilling to lift the ban.
The IMF had sought clarity about the timeframe to end import restrictions in Pakistan.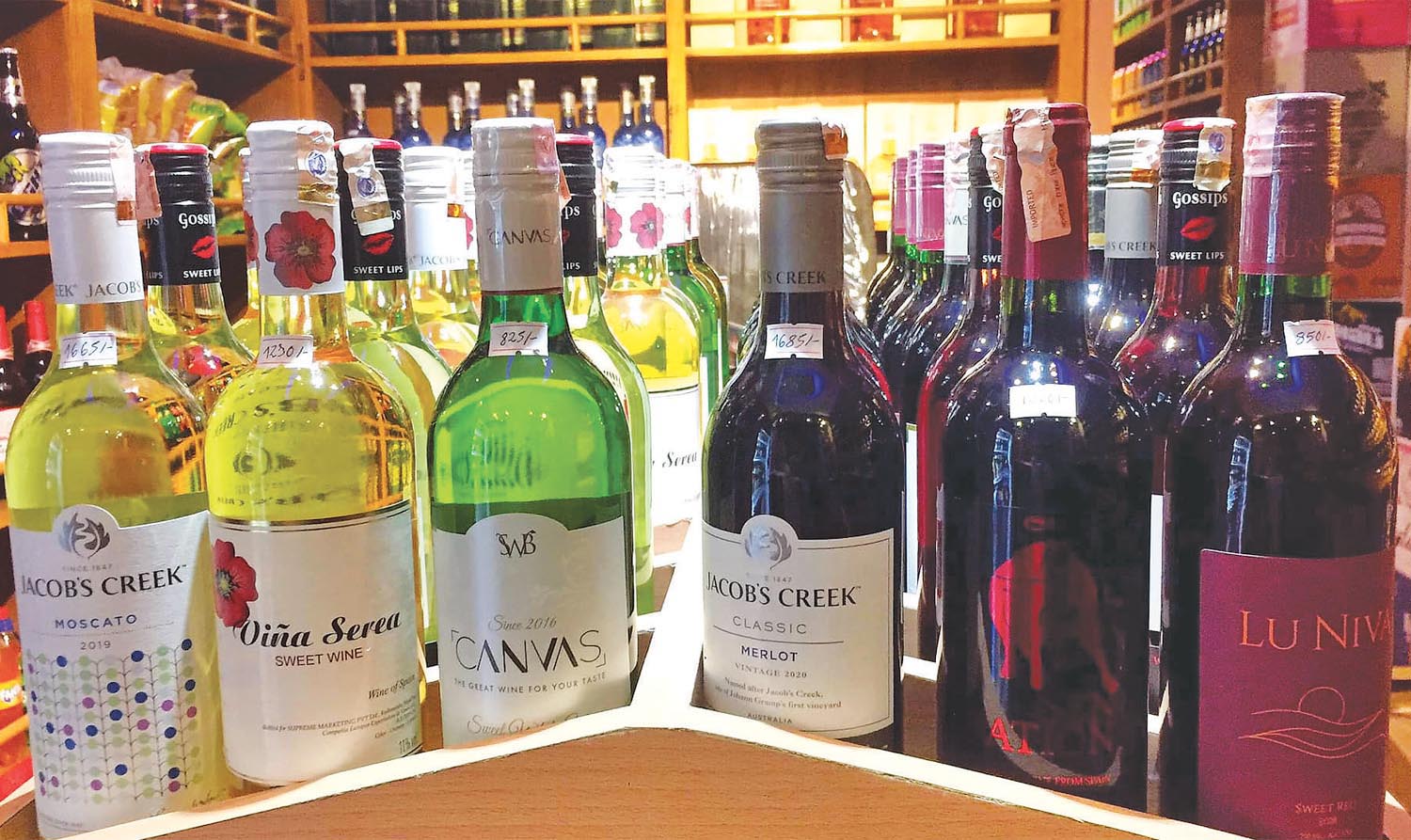 Nepal Rastra Bank's latest data shows that the country holds enough foreign exchange to pay for imports for 6.94 months. Photo courtesy: Madira Palace
Economists say that if the import ban is lengthened indefinitely, it can bring unintended consequences.
"The import ban on selected goods is definitely bringing distortion in the economy," said trade economist Posh Raj Pandey. "Due to the porous southern border, the government has not been able to control smuggling. The market is flooded with counterfeit products," he said.
"The decision is not only promoting informal trade. There is another side to the repercussions, and that is corruption," said Pandey, executive director of the South Asia Watch on Trade, Economics and Environment (SAWTEE).
When the ban was first imposed in April, the government prohibited imports of mobile sets worth over $600 and motorcycles with a capacity of over 250cc. Harsher restrictions followed and mobile sets costing more than $300 and motorcycles with a capacity of more than 150cc were banned.
"However, we don't see such a huge amount of currency going out if the list of imported goods is taken into account. In fact, trade is also a key source of revenue for any government worldwide," he said.
"The government imposes high taxes on automobiles and liquors, and it is losing revenue in equally large amounts," said Dugar. "An import ban is not practical, and it is not a solution at all."
The biggest impact of the import ban is being seen in the automobile sector. Vehicle imports have fallen sharply in recent months. Traders say there is no inventory with car dealers.
The automobile industry was already in the doldrums before the ban was imposed as banks and financial institutions had stopped issuing auto loans due to a liquidity crisis.
There are alternatives to imposing a ban, insiders say.
"Instead of restricting imports, the government can levy additional charges on foreign goods," Pandey said. "Price-based policy measures are appropriate for a country like Nepal rather than bringing policy to restrict imports because such measures are transparent."
According to Pandey, a quota system or import ban increases informal payments, corruption and illegal trade. "State policy should not control consumption completely, it has to discourage it."
But officials say that a huge amount of foreign currency goes out of the country while importing automobiles as they are the second largest import after petroleum products.
Ghimire said that a country like Nepal that is dependent on imports needs to have a foreign currency reserve that is sufficient to cover the import of goods for 10-11 months.
Nepal Rastra Bank's latest data shows that the country holds enough foreign exchange to pay for imports for 6.94 months.
"This is not sufficient for the consumption of an import-dependent country, and not good for the country's economic situation," said Ghimire.
The country has no means to earn foreign currency with tourism and remittance not performing well.
"Low market confidence and low foreign currency reserves are indeed a bane to the economy," said Ghimire.
Dhurba Thapa, president of the Nepal Automobile Dealers Association, criticised the government decision saying that the decision would not benefit the government or the private sector. The government's revenue collection has already started to decline, according to Thapa.
"If this trend continues, it will have a negative impact on the market," Thapa told the Post in a recent interview. Experts too say that the repercussion of the ban, if prolonged, would cost the country dear in the long term.
"Foreign investors will not trust a country which imposes a ban to save foreign currency reserves," Ghimire said.
---
---