The fantasy of buying items for Re1 comes alive at Dhaasoo's promotional event
The firm last week sold baubles for Re1 each - items like keyrings, earrings and other decorative items made from recycled material.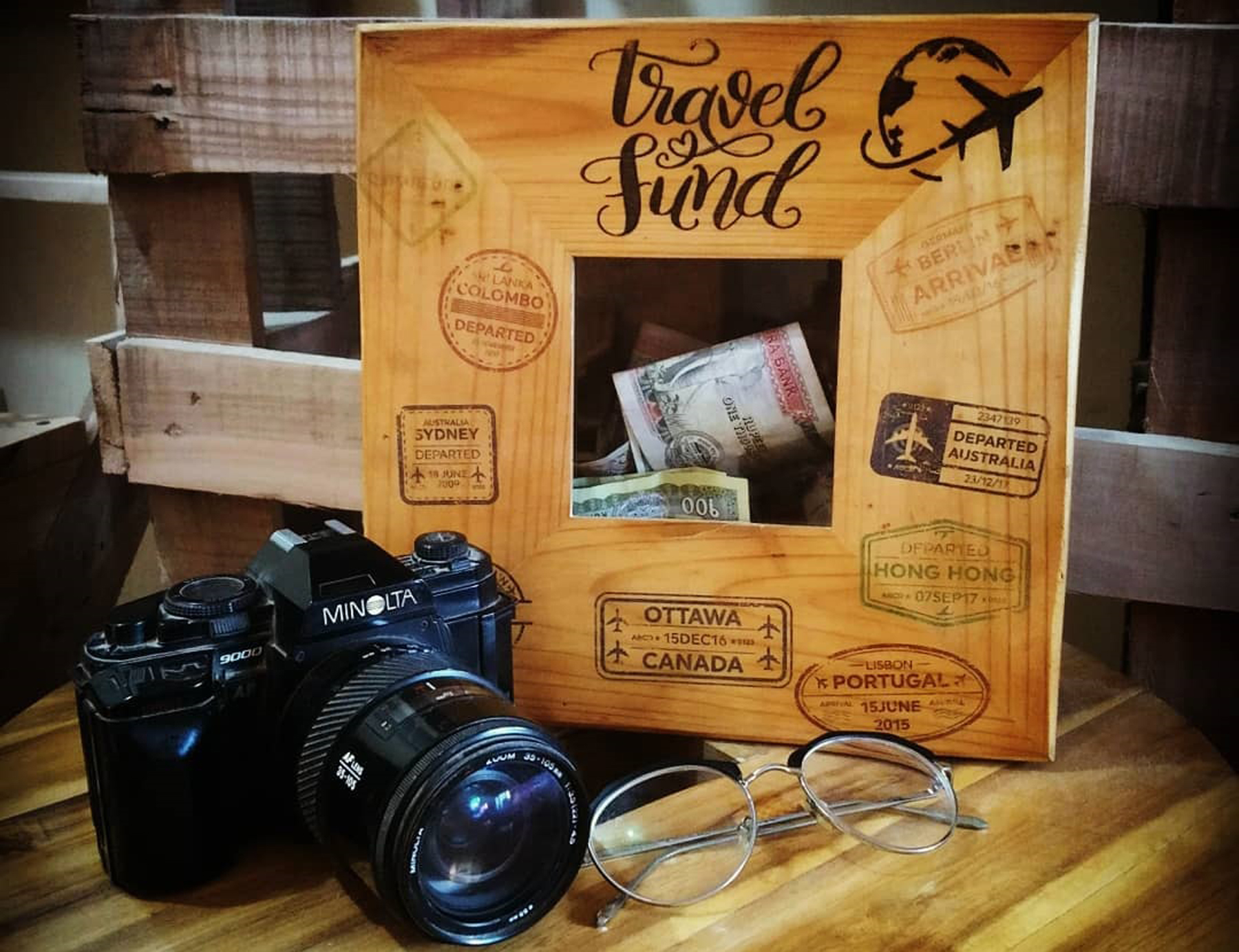 photo Courtesy: Dhaasoo
Published at : March 15, 2020
Updated at : March 16, 2020 08:34
What would you get for Re1? Probably, nothing. But, Dhaasoo, an entrepreneurship firm, last week held an event where they sold baubles for Re1 each, items like keyrings, earrings and other decorative items made from recycled material.
Being a 90s kid, Nitesh Sharma, Founder of Dhaasoo recalled that during his childhood he could buy a lot of things for Re1 as the currency held value. Now, due to inflation, a Re1 one coin, by itself, counts for little.
Sharma's idea behind conducting the Re1 sale was to make people understand that waste items too have value.
Sharma who chose a career in hotel management never thought that he would land a career in recycling and decorative items' business until he did. After completing his A levels, Sharma went to India to do his graduation in hotel management in 2007. His interest lay in cooking.
Before starting Dhaasoo in September 2015, Sharma did multiple jobs, from being a receptionist to working at a call centre in India.
After living for six years in India, Sharma returned to Nepal in 2013 as his parents wanted him to. He started applying for jobs, but it became hard to find one due to a lack of experience of working in Nepal. Besides, the companies were offering minuscule salaries.
Eventually, Sharma landed a job in Greenline, a liquor store at Durbarmarg, as business development manager, where he worked for nine months, switching over to Kaymu (presently, Daraz), in the same position and kept going despite not earning quite enough.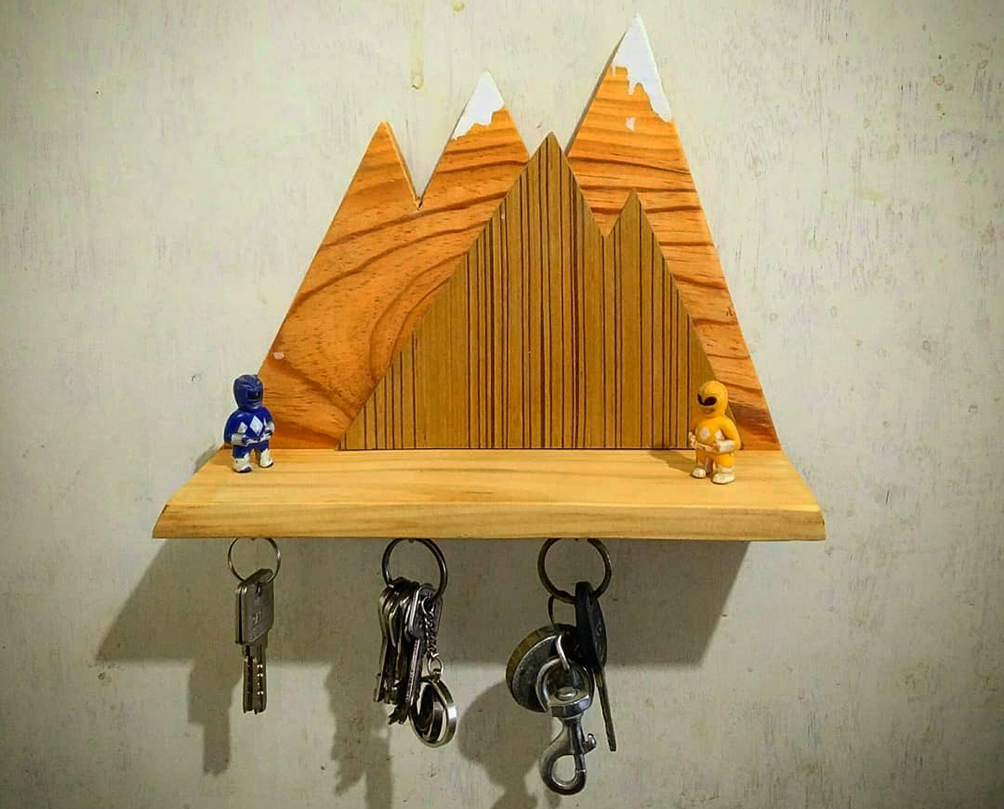 photo Courtesy: Dhaasoo
Sharma lives in Nakkhu and he used to travel by cycle to his office at Naxal. He used to see a lot of handicrafts on the roadside at Kupondole made out of different things.
"I don't know what hit me, but just looking at a beer bottle, I thought, what if I create something out of it, which people could use on a daily basis," reminisces Sharma.
The idea was to make a lamp out of a beer bottle, initially. He then made a tentative plan on his laptop on how he would get into the recycling business. Then he started researching on the internet, how to turn a bottle into a lamp. But, he lacked the tools to make it. Sharma, then started investing in buying tools. He was still working at Kaymu at the time.
Sharma managed to make his product in 10 days. He put his product on e-commerce portals like Kaymu and Hamrobazar and after 15-20 days, a customer ordered the product from Hamrobazar.
"As I do not have a store, I called the buyer at home after returning from work in the evening. As I did not have any idea of how much price I should ask for, so, I asked the buyer to pay me as per his wish and he got Rs1,100 for it. It had cost me around Rs800-900 to make the lamp," Sharma said.
"My mother had previously said that nobody would pay one rupee for this item, and she got shocked when I told her that I had sold it for Rs1,100," Sharma recalled.
The first income from his product made him realize that he could make a business out of it. He then planned that if the company survived for five years, he would take it further. If it didn't, he would shut it.
It has been five years and the business has been booming since the past two years, said Sharma. "When I thought there was a business opportunity, I decided to leave my job at Kaymu where I had been working for the past 24 months."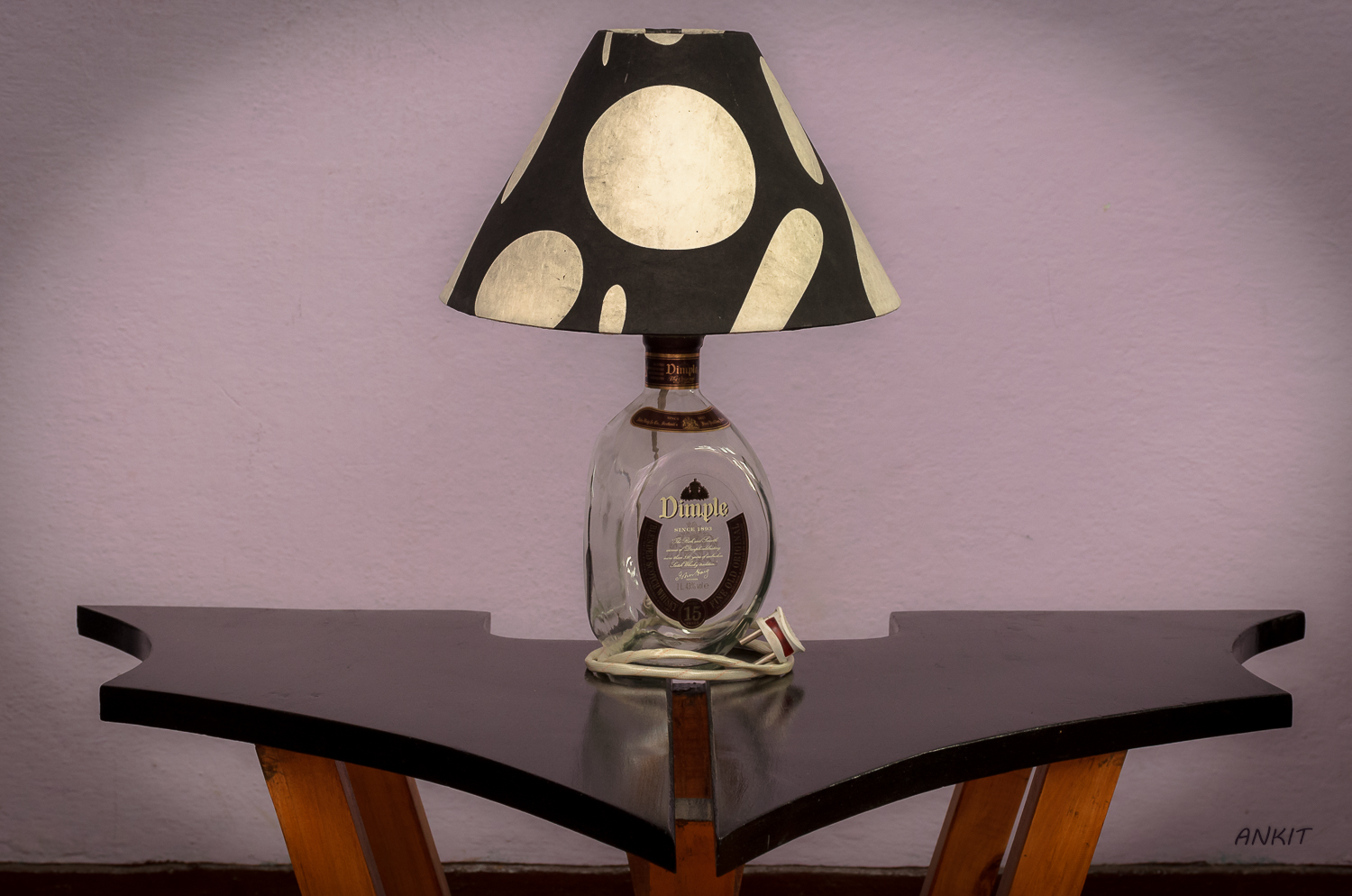 photo Courtesy: Dhaasoo
The company currently has more than 600 products to offer customers and they do not re-make any item, which is one of the unique selling propositions of their business. The business has sales of Rs800,000 a year on average.
Sharma started saving his money three months prior to his resignation as he knew that nobody would help him out financially. He was able to save around Rs100,000, which became an initial investment for his business. "It has been five years now and people come searching for us due to word of mouth as we do not promote our business," said Sharma.
Later, he got a feeling that the bottle was not enough to keep the business running, so, for the next six months, he started looking out for other materials to create other products. He went to scrap yards and offices, telling people that he was interested in buying things that were no longer useful for them.
After two and a half years of operations, Sharma started receiving calls from people willing to support his business financially, but he did not accept their offer since he felt outside investors would inhibit his creativity by bringing their own commercial interests to the fore.
Today, Sharma and his team make different customized gifts and decorative items for bedrooms and offices.
"We ventured into producing a variety of decorative items such as contraptions made from bottles, hookah, flower vase and key holders with prices starting as low as Rs150 an item," he said.
Dhaasoo, which is located at Bakhundole, Lalitpur has a permanent team of three craftsmen. As well, he employs freelance workers, whenever there are more orders to be executed.
Sharma is now looking at expanding his business and office where he can conduct workshops, providing training on how to make decorative items .
He does not have any export plans, for now. "The vision is to create awareness in Nepal using the waste inside the country and circulating within the domestic economy."
Meanwhile, the demand for Dhaasoo's products has surged with Sharma receiving three-to-four customer queries daily, but inadequacy of space since he stores raw materials at his manufacturing facility, which doubles up as his office, besides a shortage of workers - remain key challenges to meeting the demand growth in his business.
---