Petromax likely to start ATF supplies by Thursday
Nepal Oil Corporation (NOC) has said that Petromax Nepal, which has been contracted to supply aviation turbine fuel (ATF), is likely to start shipments by Thursday.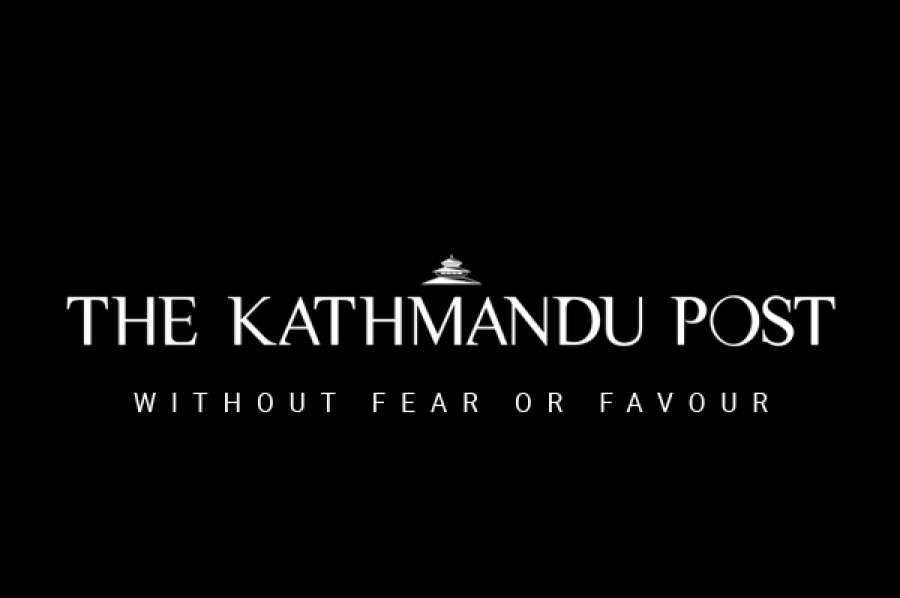 bookmark
Published at : November 9, 2015
Updated at : November 9, 2015 08:38
Kathmandu
Nepal Oil Corporation (NOC) has said that Petromax Nepal, which has been contracted to supply aviation turbine fuel (ATF), is likely to start shipments by Thursday. The private company has signed an agreement with the state-owned oil monopoly to supply 400 kilolitres of aviation fuel daily.
NOC Spokesperson Mukunda Ghimire said Petromax had assured them that it would start providing ATF by Thursday. According to him, the company is likely to bring the fuel from Bangladesh by air. Ghimire said the fuel would cost Rs192 per litre. "If the company imports fuel from India, the price will be Rs181 per litre," he said.
Petromax is one of the 22 applicants that have submitted expressions of interest to NOC to supply fuel. The government corporation had called for bids to supply fuel after India stopped shipments under an undeclared embargo.
For the last two weeks, NOC has been purchasing ATF airlifted by Nepal Airlines Corporation (NAC). However, NAC has not been able to bring the pledged amount of fuel. "The national flag carrier was supposed to transport 72-80 kilolitres of fuel daily, but it has been supplying only around half of that," Ghimire said.
NOC has been selling ATF to only domestic airlines as it has run out of stock after the unofficial trade embargo imposed by India. According to the corporation, aircraft flying in and out of Kathmandu require 60 kilolitres daily while the total national demand is 100 kilolitres daily.
The ATF being airlifted by NAC has been a big respite for domestic airlines which are close to being grounded due to lack of fuel. On Sunday, domestic carriers cancelled almost 80 percent of their scheduled flights as they were low on fuel. They have warned that they may have to stop flying altogether on Monday if NOC does not come up with adequate fuel.
Meanwhile, Chinese oil company PetroChina has asked for detailed information about Nepal's petroleum requirement. According to Ghimire, PetroChina's response followed NOC's letter of last week inviting it to sign an oil deal soon.
NOC has been looking for alternative fuel sources by breaking a 40-year-long business relationship with Indian Oil Corporation which has been its sole supplier.
As per NOC, it will purchase at least 30 percent of Nepal's petroleum requirement from PetroChina even if the Indian company were to resume shipments in the future. Nepal's daily oil requirement amounts to 4,500 kilolitres.
Birat Petroleum cancels controversial supply deal
Birat Petroleum, a private company that was supposed to supply petroleum products to Nepal Oil Corporation (NOC), has cancelled the deal with the state-owned enterprise. Birat Petroleum said on Sunday that it has 'unilaterally' called off the deal with NOC.
The petroleum company had run into controversy following reports that the prices quoted by it were way high. In addition, questions had been raised against the company over its controversial past.
As per the contract signed with Birat Petroleum, the private entity was supposed to import petroleum products from Bharat Petroleum depots in Guwahati, Assam and supply to NOC. Birat Petroleum is owned by Arjun Chhetri, a Sikkim-based supplier.
NOC Managing Director Gopal Bahadur Khadka too was accused of granting the contract unilaterally - even without carrying out preliminary assessment of the company and the prices it had proposed.
Birat Petroleum had proposed to supply petrol at Rs 198 per litre and diesel at Rs 187 per litre from Siliguri, India. The prices proposed by the company, according to NOC officials, were much higher than those proposed by other bidders. Petrol is priced at INR 66.11 (Rs 105.776) per litre in Siliguri. According to NOC officials, under normal circumstances, petrol can be made available in Nepal at Rs 106 per litre. But amid Birat Petroleum's claim that it called off the deal with NOC, the state oil monopoly has maintained that it invalidated the contract after Birat Petroleum failed to supply petroleum products by the deadline.
NOC Spokesperson Mukunda Ghimire said NOC had awarded the contract to Birat Petroleum on the condition that the company would supply petroleum products within two weeks. "Despite extension of the deadline, Birat Petroleum failed to supply fuel on time," he said.
NOC three years ago had blacklisted Birat Petroleum after it found that the company had tried to cheat the state-owned enterprise by supplying adulterated petroleum products.
A high level investigation committee formed under Lawmaker Bhim Acharya had earlier recommended that the government scrap Birat Petroleum's contract with NOC.
The parliamentary committee on Industry, Commerce and Consumer Welfare Protection also had raised questions about the contract. Citing irregularities, the parliamentary Public Accounts Committee on Friday had sought details of all the applicants from NOC.
NOC had also provided Rs 200 million to Birat Petroleum against its bank guarantee. According to NOC officials, the company has returned the amount.
---