Caan to call ICAO to check safety measures in March
The Civil Aviation Authority of Nepal (Caan) has said that it plans to invite the International Civil Aviation Organization (ICAO) revalidation mission in March 2016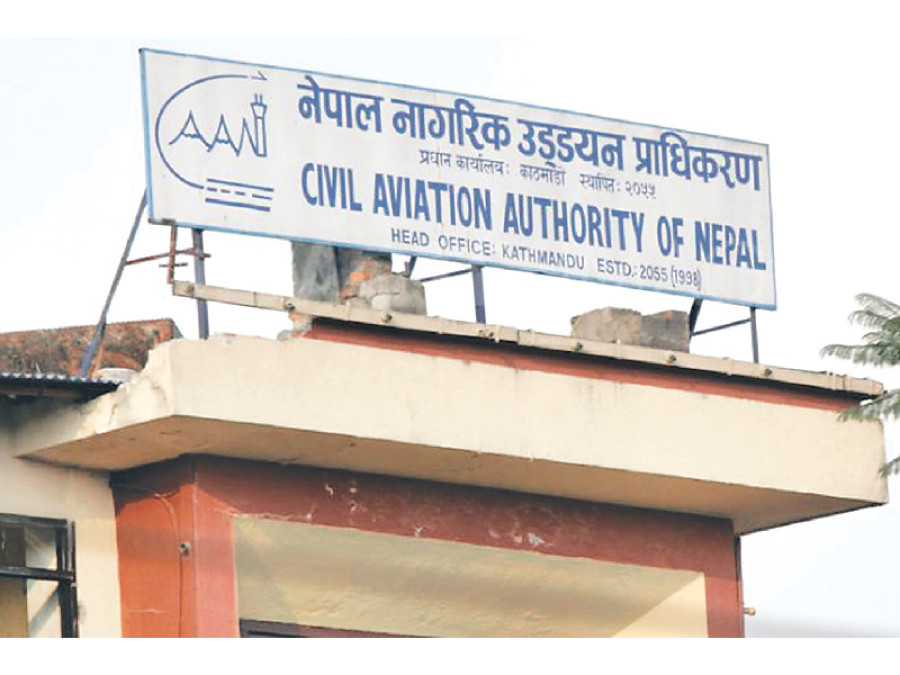 bookmark
Published at : September 15, 2015
Updated at : September 15, 2015 09:23
Kathmandu
The Civil Aviation Authority of Nepal (Caan) has said that it plans to invite the International Civil Aviation Organization (ICAO) revalidation mission in March 2016 to audit the corrective measures taken by Nepal to address the significant safety concerns (SSC) relating to operations and other aspects.
This means that the country's low safety rating awarded by the UN agency will continue for at least another year. It also means that Nepali carriers will not be removed from the European Commission (EC) blacklist unless the SSC is eliminated.
The mission is normally invited by a state when it is fully confident that it has fulfilled all the compliances with international safety standards.
In a bid to remove the SSC, Caan officials said that they had amended Civil Aviation Regulation 2002 to address the deficiencies of primary aviation legislation and issued Accident Investigation Regulations 2014.
Likewise, a human resource policy and training programme for 2014-18 have been developed. According to Caan, new air operators were certified in accordance with the new certification manual fully complying with ICAO provisions.
Unsatisfied with Nepal's progress, ICAO had given the SSC tag to Nepal's aviation sector in its audit report in August 2013 after conducting an on-site audit from July 10-16, 2013.
ICAO has grave concerns about Nepal's air safety, and has placed it among the 13 worst performing nations, namely Botswana, Kazakhstan, Congo, Sao Tome and Principe, Angola, Djibouti, Eritrea, Haiti, Lebanon, Malawi, Papua New Guinea and Thailand.
Thailand was the latest country to join the list.
Nepal has been red-flagged on "operations", among the eight critical elements of safety oversight.
"We have planned to invite the ICAO revalidation mission by March next year. We have addressed a number of deficiencies pointed out by the ICAO audit, and we are confident that Nepal will be out of the safety list," said Sanjiv Gautam, director general of Caan.
According to him, a mission from the European Aviation Safety Agency (EASA) will be providing technical assistance to Nepal to remove the SSC tag given by the ICAO.
The assistance team is scheduled to arrive here in the first week of October. "They will assist us in the areas where we are performing poorly." Meanwhile, another ICAO team recently concluded its visit to Nepal after working in a number of areas related to air safety.
ICAO monitors Nepal's aviation safety oversight capabilities through the ICAO Coordinated Validation Missions (ICVM). International airlines and travellers hesitate to travel to a country whose air safety has been questioned by ICAO.
Caan officials claimed that significant improvements had been made in pilot licensing and the air operators' certificate requirement, the major safety concerns pointed out by the audit.
Nepal has performed poorly in effectively implementing air safety oversight systems, appearing way down in the 37th position out of 46 Asian countries, according to the safety audit report of ICAO. The audit report shows that Nepal has received a rating of 55.1 percent, much below the Asian average.
Among South Asian countries, Nepal is ahead of the Maldives (which has a rating of 54.7 percent), Bangladesh (50.5 percent) and Bhutan (38.3 percent).
However, Nepal trails behind Sri Lanka (87.3 percent), Pakistan (84.6 percent) and India (79.1 percent).
On December 5, 2013, the EC had put all Nepali carriers in its bad books for the worst record of air safety oversight based on ICAO's safety audit.
The EC has asked European operators and travel agents to inform European travellers who will have a right to reimbursement if they had booked a seat on a Nepali carrier as part of a journey to Nepal and decide not to use it.
---