How an iconic photo studio is adapting to the digital age
In all his 66 years, DB Thapa never missed a day at work. Every day, he arrived at 9:30 am on the dot and he was always the last to leave. His work was his life, and even at the age of 81, photography meant everything to him.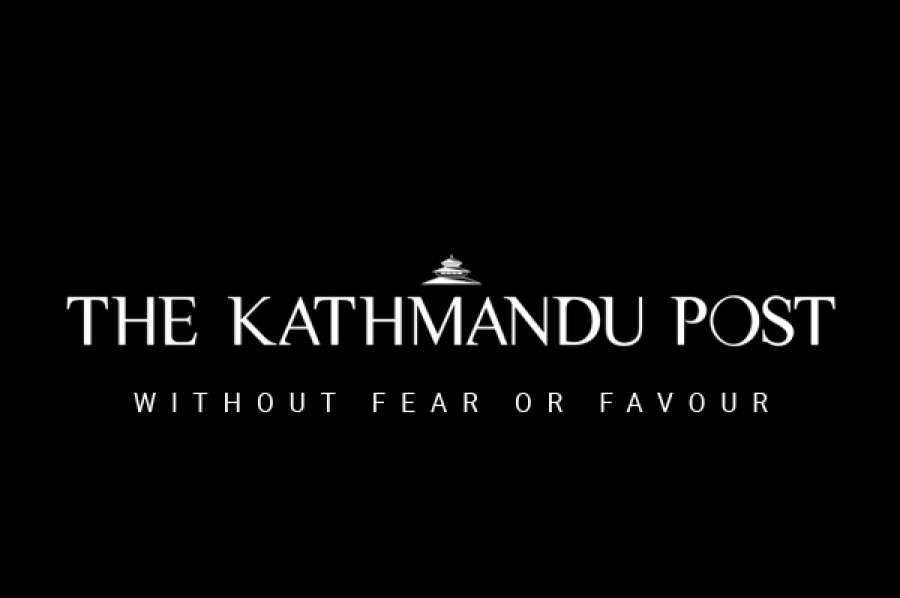 bookmark
Published at : November 24, 2018
Updated at : November 25, 2018 16:43
In all his 66 years, DB Thapa never missed a day at work. Every day, he arrived at 9:30 am on the dot and he was always the last to leave. His work was his life, and even at the age of 81, photography meant everything to him.
"He loved the way people smiled for his pictures," says Srijana Thapa, DB's granddaughter. "He wanted to create memories for them. He didn't want to profit by himself. He wanted the entire photo industry to benefit."
Established in 1960, the New Road landmark, Photo Concern, was DB—Damber Bahadur—Thapa's brainchild. Occupying a central space in Kathmandu's middle-class imagination, Photo Concern, with its cement-and-brick structure, was a fixture beside New Road's Peepal Bot.
Built with DB Thapa's enduring passion for photography, Photo Concern continues to exist, nearly 60 years later, albeit changed. The arrival of the digital age has forced the half-century old Photo Concern to adapt.
In a way, DB Thapa saw it all coming—the rise and the fall of analogue photography and the current digital era. Shortly before his death in 2016, DB spent Rs 1.2 crores purchasing an industrial-sized digital printer. But his foresight alone hasn't saved the studio. Srijana, who took over from DB as managing director after his death, has had to diversify—by supplying photo paper and printing machines, manufacturing photo frames and printing mugs and photo books.
But things weren't always like this. Once, photography alone was enough. During its heyday, there were lines a block long just to take studio photos at Photo Concern.
DB Thapa, in 1960, with a film camera. Photo courtesy: Photo Concern
Early beginnings
DB Thapa was only 10 years old when he fled his hometown of Dhading to come to Kathmandu. Even at such an early age, he already wanted to make something of himself, says Srijana.
In Kathmandu, he found work as domestic help. But it wasn't long before his drive for success took him to Calcutta, at the age of around 12-13, working for a wealthy Britisher. It was while in Calcutta that he learned photography.
In 1960, DB managed to save enough money to purchase his first camera, a Mamiya Super 23, and return to Kathmandu. He opened up a small photo studio in New Road, hoping to cash in on the fact that there were only two other established photo studios around—the Royal and the Grand—and there was a rising demand for studio photography from the newly democratic middle-class of Kathmandu.
DB had an eye for photographs and his fame soon spread, says Srijana. His popularity grew so much that even the erstwhile royal family began to patronise his establishment. After glimpsing then crown prince Birendra and his soon-to-be consort Aishwarya at Photo Concern, DB began to be known as the 'royal' photographer. Among his most famous photographs are the first hand-painted photos of Birendra and Aishwarya after their ascension to king and queen.
In 1978, DB managed another coup among his rival photo studios. Kodak appointed Photo Concern it's sole Nepal agent and that was when business really took off. Kodak was a film photography juggernaught and becoming its agent in Kathmandu meant all other studios had to go through Photo Concern.
"We once had 200 labs all over Nepal, among which almost 150-170 labs were under the Kodak Express brand. We set up labs for people like venture capitalists," says Srijana. "Networking was good. Then, business was really booming."
As business boomed, DB grew richer. His business required more space and now, he could afford more land. He purchased land where three houses stood and then demolished them, building an eight-storey building in its place. That building would turn into the iconic Photo Concern structure that stands to this day, albeit in a shrunken state.
DB Thapa (middle) at his photo studio, directing model Shavona Shrestha, in 2005, for a photograph. Photo Courtesy: Photo Concern
Always on top of his game
In the initial years of his setting up the studio, DB flew to Hong Kong every 15 days to print photographs, as Nepal didn't yet have the technology to print photos. But travel costs were starting to bog him down and DB decided it was time for him to invest in a printing machine. In 1980, he bought a printing machine for Rs 30-35 lakhs, a fortune in those days. But along with photographs, Photo Concern was printing money.
Regardless of whether the pictures were good, bad or blank, customers had to pay the full amount. A single counter earned up to Rs 200,000 a day, claims Srijana. Ever the entrepreneur, DB saw that other studios too wanted to purchase printing machines. He began to sell reconditioned machines for Rs 10-11 lakhs.
Min Ratna Bajracharya, a veteran photographer, remembers when Photo Concern was filled with people queuing to receive their photographs. "I used to flock to the studio to print life size pictures—that was the only place in Kathmandu that could offer such big sizes in best quality," says Bajracharya. Photographers like Bajracharya, however, consisted of a fraction of customers. Most were the middle-class, who came to Photo Concern to take family portraits, and graduation pictures, or to develop their own 35mm rolls from the film cameras that were beginning to enter Kathmandu. But DB knew that the good times wouldn't last.
"My grandfather knew that in order to survive and make money we need to diversify our business," says Srijana. "He knew that someday things would change. He prepared for it 25 years ago."
That was when DB purchased the first digital printer in Kathmandu, spending a crore in 2000. Photo Concern was selling digital prints long before other studios followed suit and well before digital cameras and mobile phones became ubiquitous in Kathmandu.
"Many said going digital was a bad idea but my grandfather was adamant," says Srijana. "He believed that everything had a limited lifespan, even cameras."
DB Thapa's granddaughter Srijana who currently heads Photo Concern.
Keeping up with the times
DB Thapa was right about that. Everything did have a lifespan, but, however foresighted he was, it wasn't enough. By the end of 2007, counters that were making over Rs 200,000 a day were down to Rs 6,000. The printing machines that Photo Concern had purchased to resell were now worth Rs 10,000. The digital revolution had arrived and it was tearing the photo industry apart. Kodak itself began to struggle in the late 90s, slow to transition to digital photography. And Photo Concern was no Kodak.
"We used to have over 180 staff. Now, we only have 40 people. It was a nightmare to let people go, people who had been with us for so many decades. So many of them had seen me walk around here as a child," says Srijana.
Even Bajracharya saw a dip in the industry as digital photography started to change the printing scene altogether. Although, Bajracharya believes that the Thapa family adapted well and stayed ahead of the game.
Still, Photo Concern is now a shell of what it was in its glory days of the late 80s and early 90s. Once it occupied eight floors of prime real estate in New Road by itself. Now, it shares its space with Classic Diamond, a jewelry store. Since the death of her father, Srijana has also had to diversity further, purchasing a mini press to print cards, pamphlets and photobooks. They've also started manufacturing frames, with a factory in Hetauda.
There are still some things that Photo Concern shies away from. The wedding photography business is lucrative, but Srijana says that kind of photography doesn't really align with Photo Concern's line of work. "There are a lot of freelancers doing well for themselves," says Srijana. "They come to us for prints. We aren't really aggressive about getting into their market space."
All accounted for, Srijana thinks they have adapted well, and at the right time. Unlike Grand and Royal photo studios, Photo Concern is still around. "Business doesn't work the way you think. The Nepali market is very price oriented and we always need to be our toes. The photography business is not yet dead nor will it ever be," says Srijana.
Photo Concern today still makes much of its business from studio photography. Post Photo: Anish Regmi
Facing the future
The photography business might not be dead but it has changed. The days of film are long gone and digital prints alone are not enough to sustain a company like Photo Concern. The days when lines would stretch past the Peepal Bot are gone too, but his legacy remains. Photo Concern remains a household name and the firm still does brisk business.
"Only recently, somebody called to ask for film rolls. People still have the notion that if you have a problem with your pictures, Photo Concern will solve it," says Srijana.
It is precisely this faith in Photo Concern that has sustained the company until today. Nepalis have a laid-back attitude, because of which studios have shut down, says Srijana. Although, manual printing has died, there are still a handful who have adapted to using slate and silk prints, but they are few and far in between. Among the legacy photo studios, Photo Concern is the only one that remains.
Srijana plans to create a small museum on one of their floors, consisting of significant pictures taken by DB Thapa and his favourite assets—his vintage cameras and the manual printing machine that he purchased back in the day. DB Thapa might be gone but as long as Photo Concern stands, his legacy lives on.
---
---