Old wine in a new bottle
An appealing prospect that is hollow from within, how long will people believe in Naya Shakti?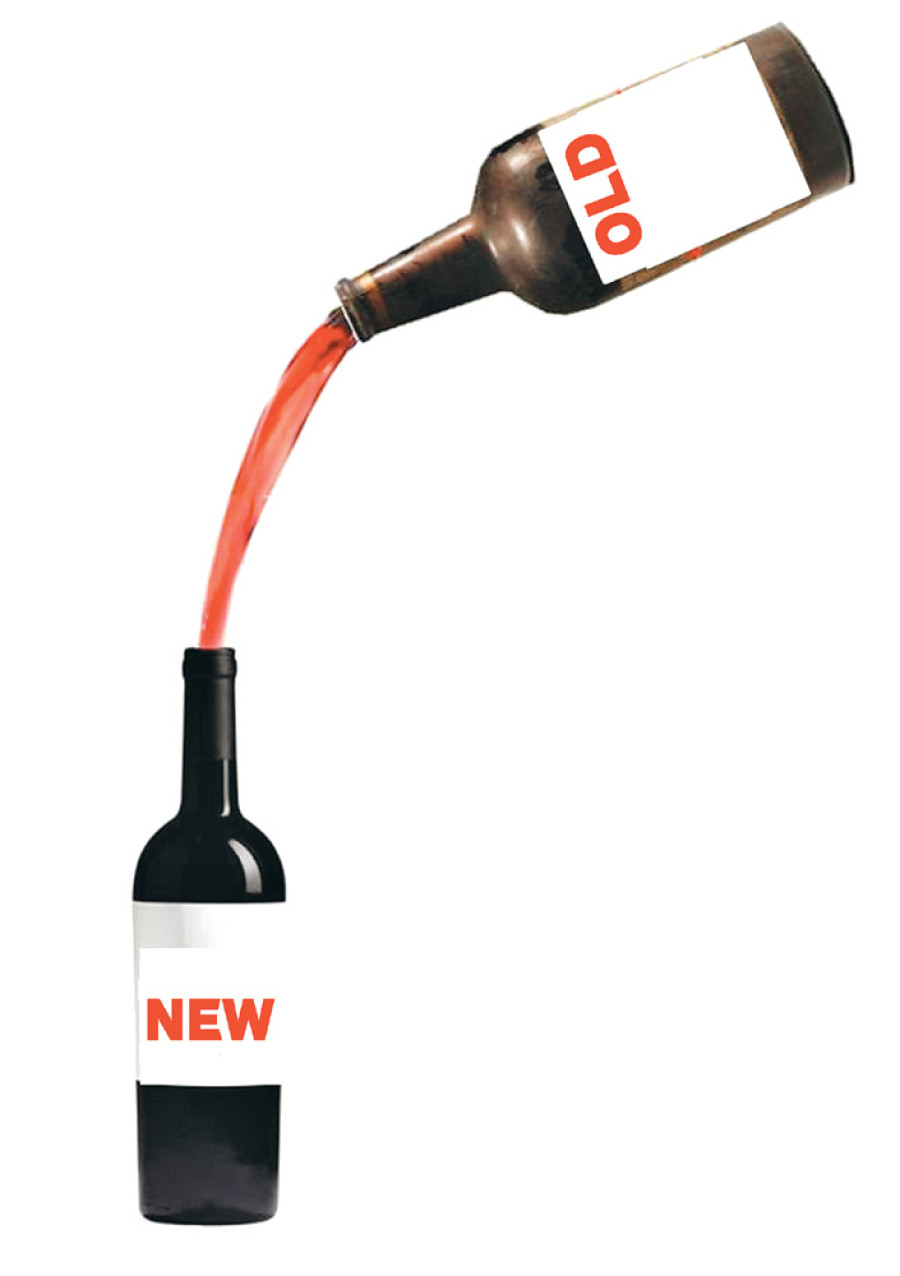 bookmark
Published at : June 18, 2016
Politics usually hogs the news, and this month has been no different. Two distinct issues— our unstable government and the glamorous Naya Shakti—have dominated our coffee talks and lunch breaks. On one hand we have Prime Minister KP Oli sweating over keeping his coalition intact just a month after a nine-point agreement between the UML and the Maoist Centre had supposedly put to an end the furore raised by Pushpa Kamal Dahal, and on the other we have the latter's long time associate Baburam Bhattarai officially launching a new party amidst a grand ceremony in the Capital.
Shaky Oli
Oli's ride on the country's ultimate seat has been far from smooth. Critics were always skeptical whether he would actually be able to run a stable government following the jumbo coalition that he mustered to ensure his victory as the country's executive head. That debate first gained traction when Dahal announced his intention to withdraw its support to the government, but quickly made a dramatic U-turn after signing the nine-point agreement with the UML to continue its support.
However, since then we have been hearing different takes on what actually saved Oli's government that day. Senior leaders from within the UML and the Maoists have continuously mentioned about a gentlemen's agreement reached during the signing of the agreement, which reportedly said that both sides agreed to form a new government under the leadership of Dahal once the budget for the fiscal year was endorsed. However, Oli and his close aides have dismissed that any such deal was made.
Some of the political analysts have it that Oli has been encircled from all sides—both from outside and within his party—and it's only a matter of time before he gives in. Former prime minister duo, Jhalanath Khanal and Madhav Nepal, and Bamdev Gautam have all been publicly calling for Oli to adhere to his words, a sign that a large section of the UML is not satisfied with the working style of their leader and his government. From the Maoists, we have Dahal, Barshaman Pun and a rejuvenated Ram Bahadur Thapa frequently pressing for a government under their leadership as per the verbal agreement, giving a message that their newly formed Maoist Centre is a force to reckon with. Lest we forget that the agitating Madhesi parties and the Nepali Congress have also been emphasising on the creation of a condusive environment to polish the constitution before its implementation, with Oli seen as being a major obstacle.
Two of the fringe coalition partners—Rastriya Janamorcha and Rastriya Prajatantra Party-Nepal—have also openly began going against constitutional rights with Chitra Bahadur KC, leading his group against federalism on the streets and Kamal Thapa, eager as ever, is pushing for a return of the monarchy. A week ago, leaders from the Madhesi Rights Forum Democratic also hinted that they might as well withdraw its support to the government as their demands on Tarai's issues have not been taken seriously.
Naya nuisance
Bhattarai's dissatisfaction with Dahal's establishment had been a long affair. However, it came as a surprise to many when Bhattarai chose to disassociate himself from the party to form a new one. In fact, what is more interesting is that Bhattarai does not see his past ideology bringing new changes to the society and opts to call himself a 'democratic force' now. Not too long ago, Bhattarai himself was the one who quit the Parliament and picked up guns to wage a war against the state to have his party's 40-point demand fulfilled. The decade-long insurgency left over 17,000 dead, several hundred missing and thousands injured including serious setbacks to infrastructure, schools and hospitals. Over 20 years later, these victims are still knocking on doors for justice, but Baburam raps on a new slogan 'to make the country prosperous in the next 25 years'.
Analysts say that the Naya Shakti has failed to capitalise on the initial frenzy surrounding it. During the early phases of Bhattarai's new mission, there were some notable civil society leaders, prominent personalities, leading professionals and some promising youth politicians in discussions of joining. However, now that the party has been officially launched, it is left with only some old bureaucrats, policemen, civil servants, artists and the same Maoist cadres, suggesting that the new force may not be anything more than old wine in a new bottle.
However, credit goes to Bhattarai for having brought in some 'new' factor to the worn out political process—the swift marketing techniques, the use of ever-growing technologies to disseminate information, peaceful and non-disruptive rallies, and their official push for a prosperous country. The party's ideological course in the form of five 'Sa' is definitely some of the main challenges the nation currently faces. Independence and sovereignty, equitable prosperity, participatory democracy, good governance and enhanced socialism will undoubtedly form the bedrock in our push for peace and prosperity.
There aren't many that would challenge Bhattarai's intellect, but many have raised doubts over how long Bhattarai will be able to carry his entourage of retired and rather old-fashioned citizenry. How long will the people believe in a party that is hollow from within but with an appealing facade? Maybe, at most, Bhattarai will be able to appeal to the middle-class in the Capital like how Aam Admi Party's Arvind Kejriwal has done in Delhi.
A Chief Minister in the offing?
---
---