Question looms over NMC exam
How many times an MBBS graduate can attempt the Nepal Medical Council licensing examination?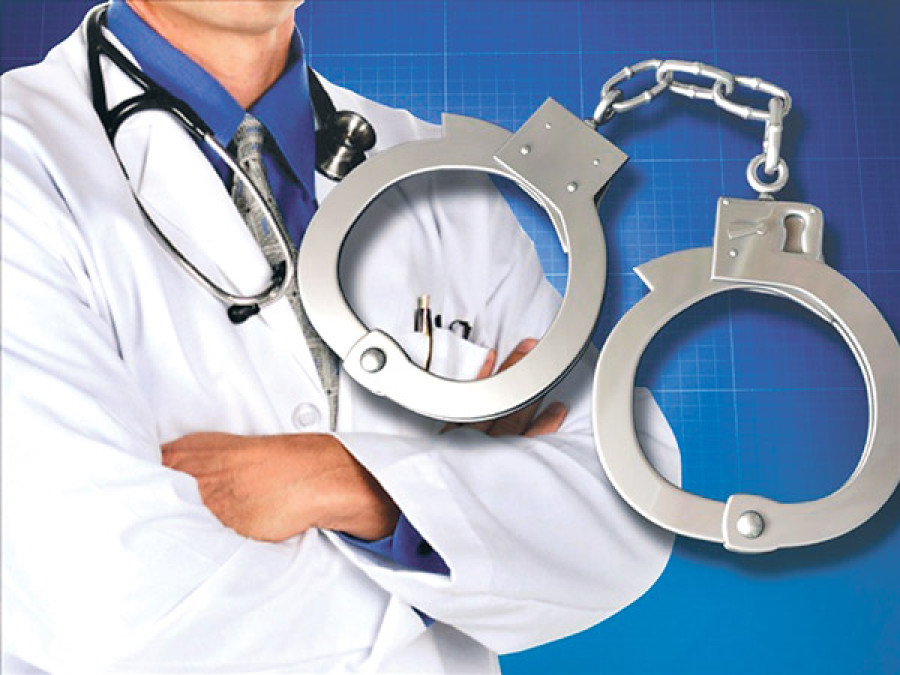 bookmark
Published at : February 9, 2016
Updated at : February 9, 2016 08:20
Kathmandu
How many times an MBBS graduate can attempt the Nepal Medical Council licensing examination?
The question may look tougher than that is asked in the NMC exam, but the answer is simple. As many times a person concerned wishes to.
Two days after police made public a dozen practicing doctors, who were held on charge of possessing fake academic certificates, it has emerged that one of the arrestees, Mohamad Ahmed Sidiqui, had appeared in the Nepal Medical Council (NMC) licensing exam not once or twice but 29 times.
Sidiqui of Dhanusha seems to be the biggest quack among the arrested. Instead of trying for a 30th time, he started "practicing medicine" without a medical license, and at the time of his arrest, he was working as a medical officer at Global Hospital in Siraha.
When Sidiqui and other practicing doctors were arrested, the charge was they had completed their MBBS on the basis of fake school level and higher secondary level certificates.
But with more facts emerging, including the number of times these people had appeared in the licensing exam, questions also loom over the screening process of the NMC, a government body that regulates doctors and medical education in the country.
MBBS graduates are not allowed to practise medicine unless they acquire the licensing certificate issued by the NMC.
Sidiqui, who had completed his MBBS from Sindh Medical College, Pakistan, however, is not the only one who had flunked NMC exam multiple times.
Afjal Husain of Kapilvastu, who was working in Health Services Clinic of the district, had taken the NMC test for 19 times. Husain had done his MBBS from Russia. Pashupati Chaudhary of Morang who was working at Pashupati Model Hospital, Itahari, and Kalyan Bishwas of Dhanusha, who was working at Chansi Medical Hall, Janakpur, had written NMC exam for 16 times. Chaudhary completed his MBBS from Patna Medical College, India and Bishwas from Weifang Medical University, China.
Among the arrestees, Santosh Kumar Yadav who was working at Janakpur Zonal Hospital, Janakpur, acquired his license after 15 attempts while Shyam Babu Shah of Global Hospital, Lalitpur and Sailendra Kumar Mahato of Ram Janaki Dental Hospital, Janakpur passed the test in 11 attempts.
NMC Registrar Dr Dilip Sharma said the regulatory body is "planning to review the licensing examination process".
Experts say while new measures should be adopted, the government should also take stringent steps to determine who are eligible to study medicine.
The NMC should initiate a mandatory MBBS entrance test in Nepal before they can apply for MBBS course abroad, they said.
"Persons who do not take this entrance test should be deemed illegible to practise in Nepal," said Dr JP Agrawal, a medical educationist.
---
---