Newly elected Kathmandu mayor, deputy mayor assume office
At the oath-taking ceremony on Monday, mayor Balendra Shah announced his priority to focus on the waste management problem in Kathmandu and to live telecast the executive meetings of the City.

Angad Dhakal/TKP
bookmark
Published at : May 30, 2022
Updated at : May 30, 2022 16:16
Kathmandu
Newly elected mayor, deputy mayor, ward chairpersons and ward members of the Kathmandu Metropolitan City on Monday assumed their offices after taking the oath amid a special function at City Hall.
Rajkumar Khatiwada, chief election officer, administered the oath to Mayor Balendra Shah attended by officials of the Election Commissions, KMC officials and ward representatives.
The local elections were held all across the country on May 13.
Mayor Shah, an independent candidate, took the oath in both Nepali and Nepal Bhasa. Following this, other elected representatives, including Deputy Mayor Sunita Dangol, were sworn in by Shah.
Addressing the media, at a press meet organised at his office in Sundhara, Shah said, "My first priority is to solve the garbage problem in Kathmandu because Sisdole locals have suffered for a long time. They have had to live with health issues caused by the pollution at the dumping site," he said.
Shah refused to accept khada or tika to celebrate his victory stating that he will do so only after the waste management issue is solved.
On his first day in office, he announced to live telecast the executive meetings of the City moving forward. The City is scheduled to have its first executive meeting with the new leadership at 4pm today.
Meanwhile, Dangol said she would work in coordination with Shah for the betterment of the City. "We are not going to work for the success of an individual but for the institution. We will work together hand in hand," she said.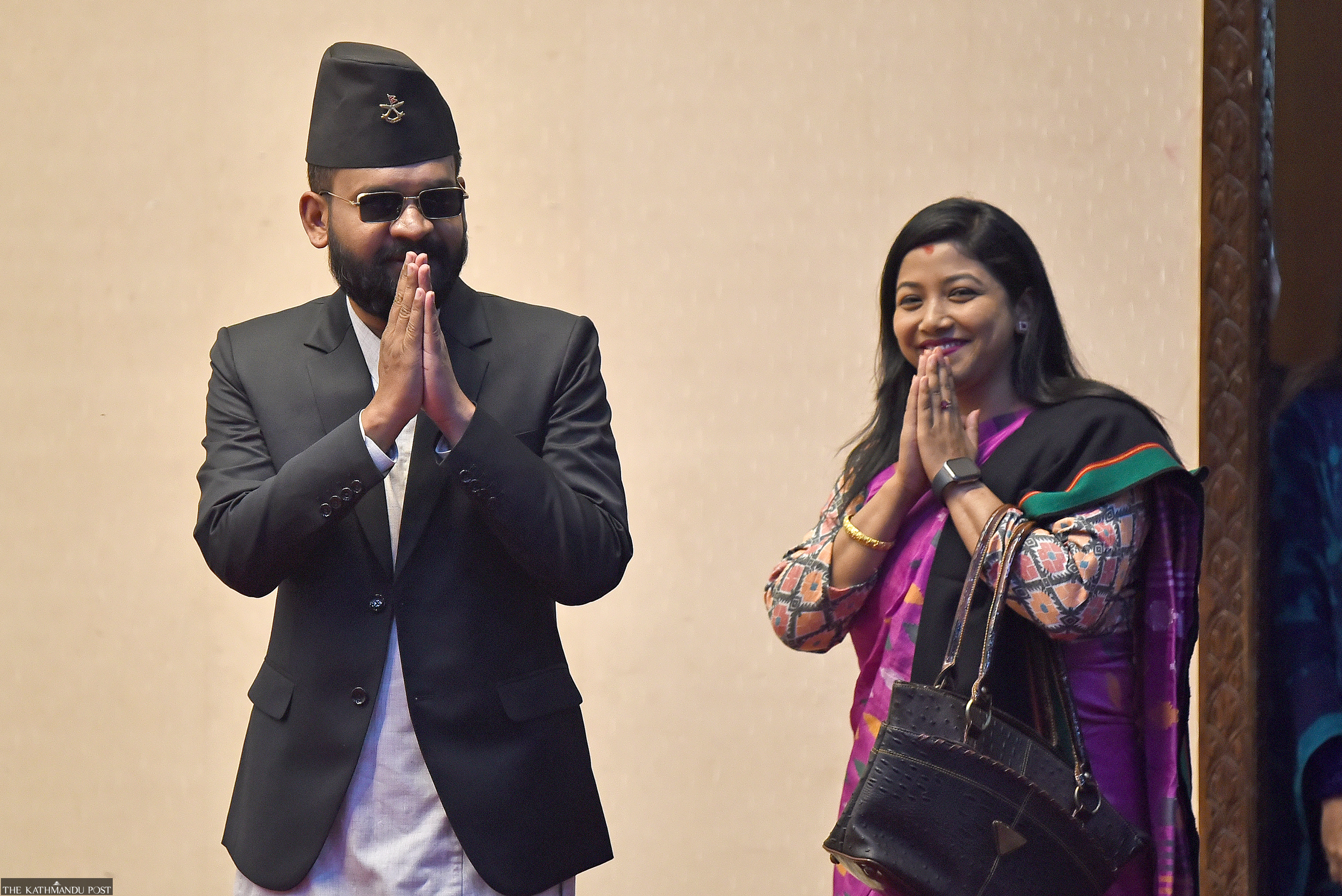 Angad Dhakal/TKP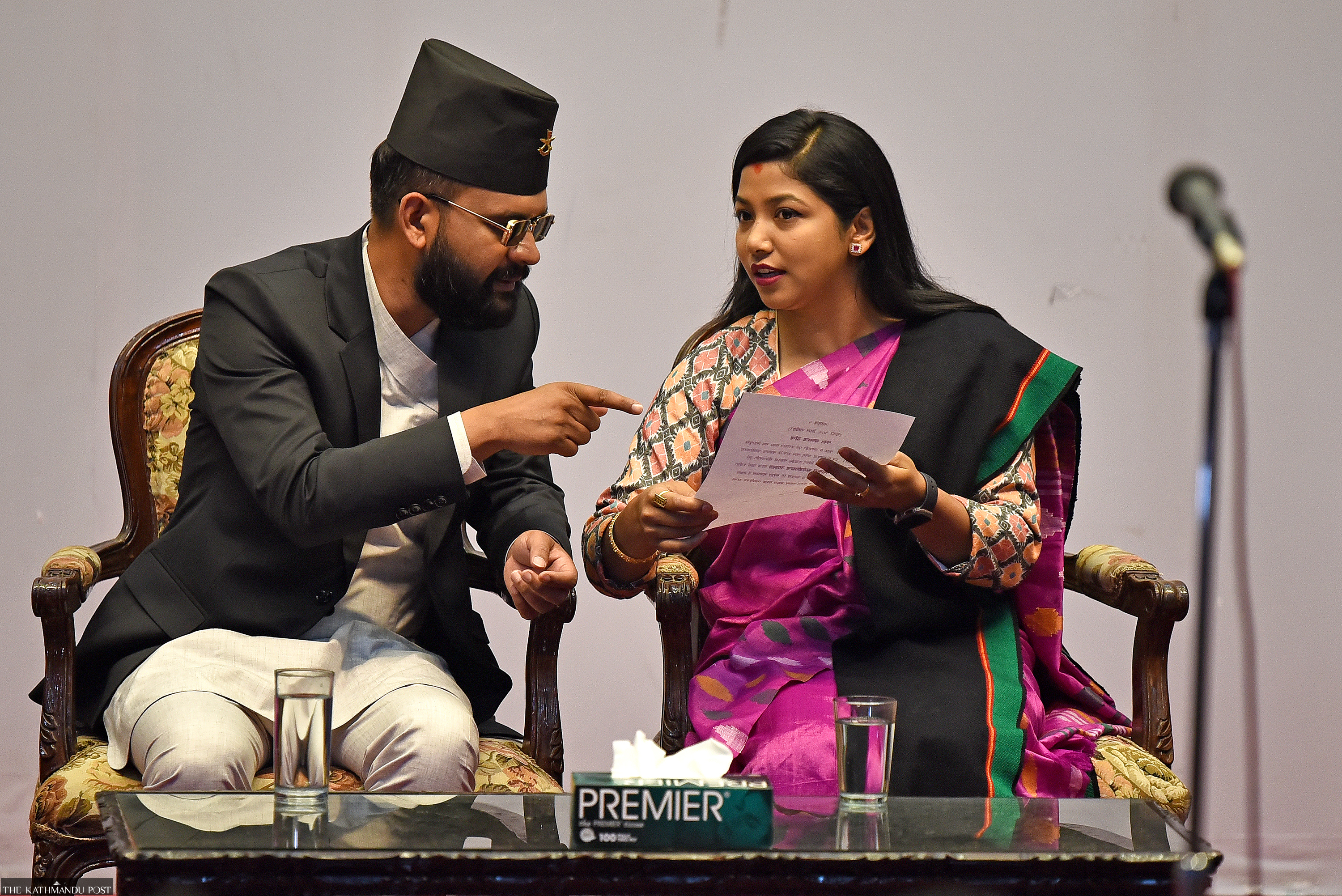 Angad Dhakal/TKP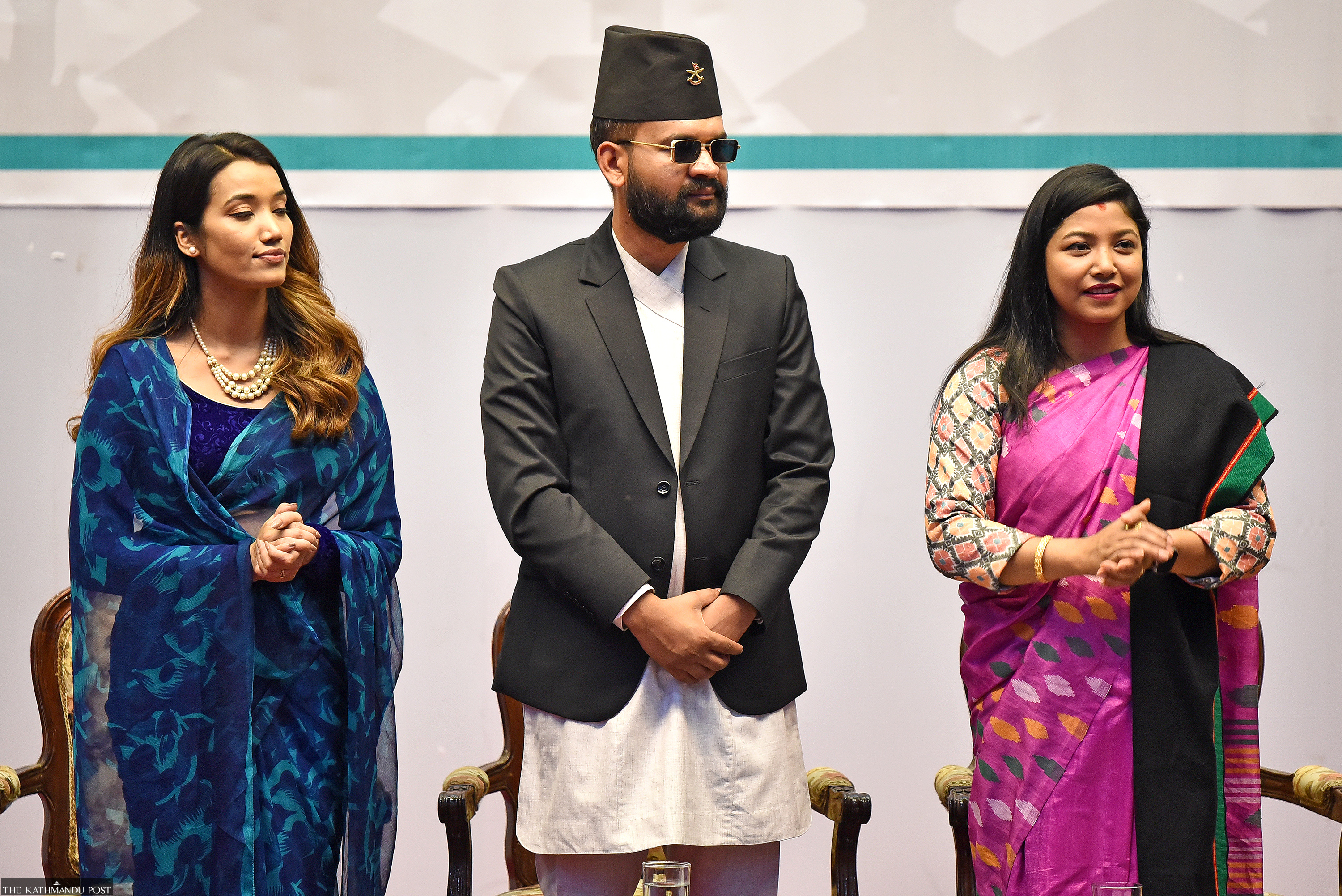 Angad Dhakal/TKP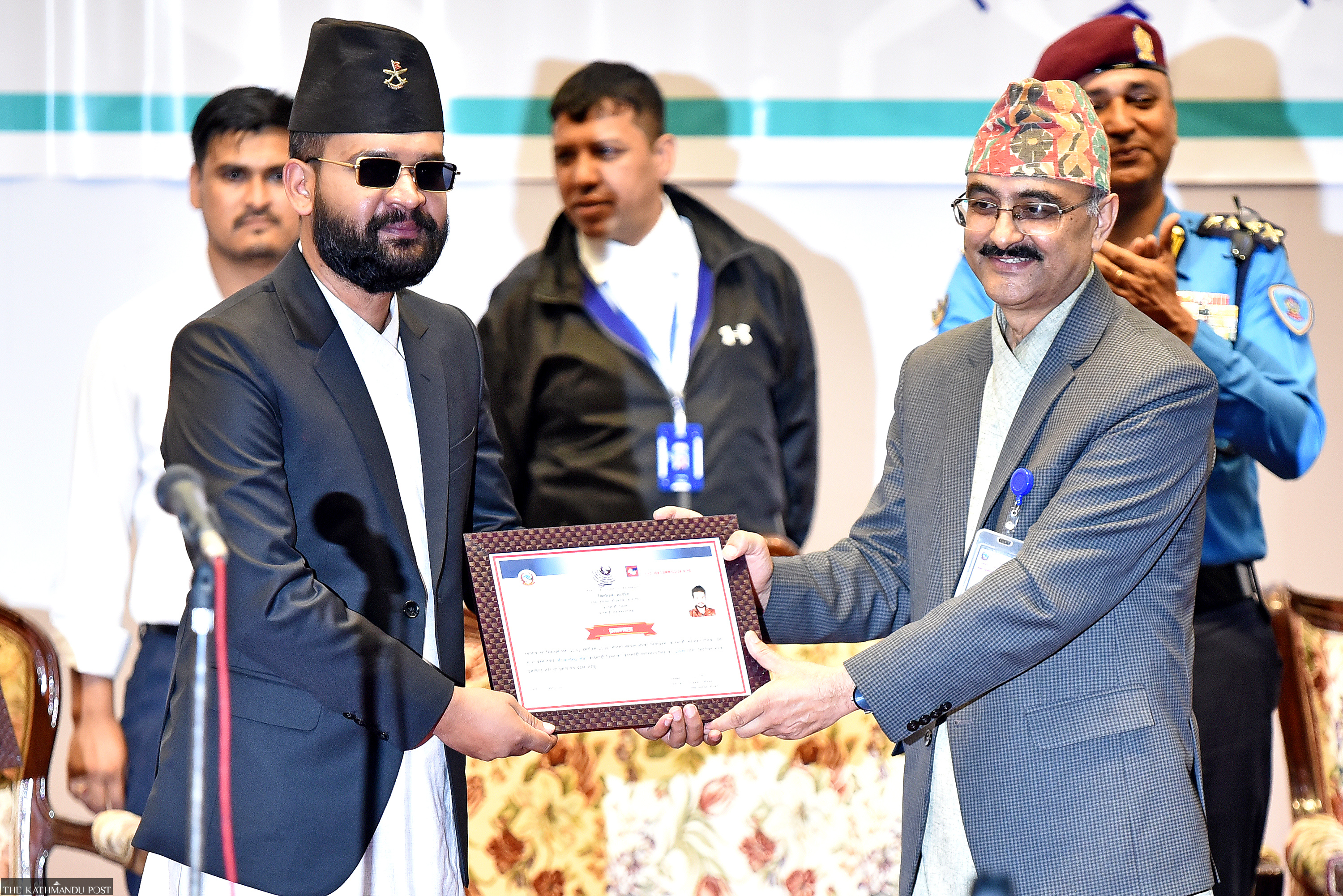 Angad Dhakal/TKP
Angad Dhakal/TKP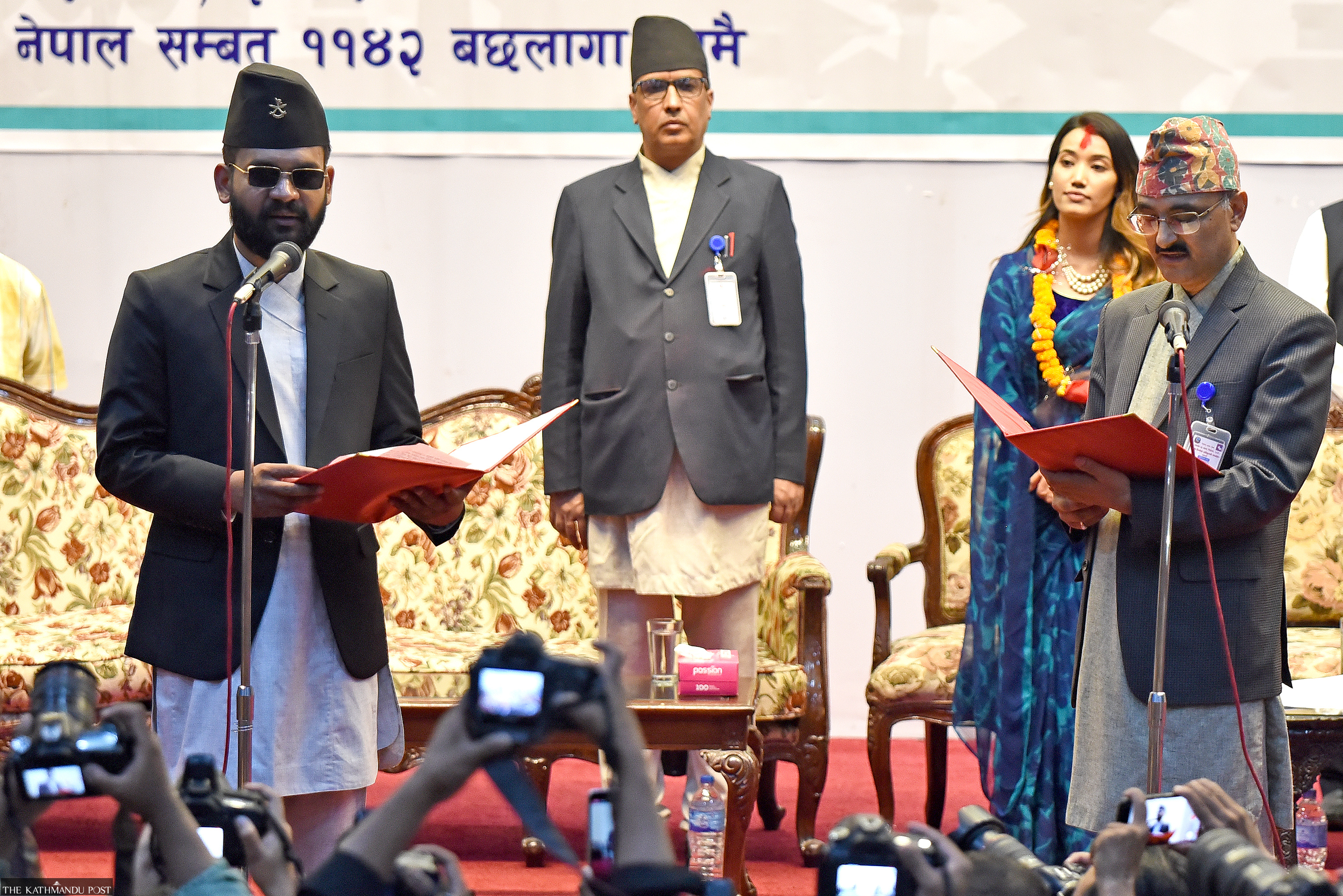 Angad Dhakal/TKP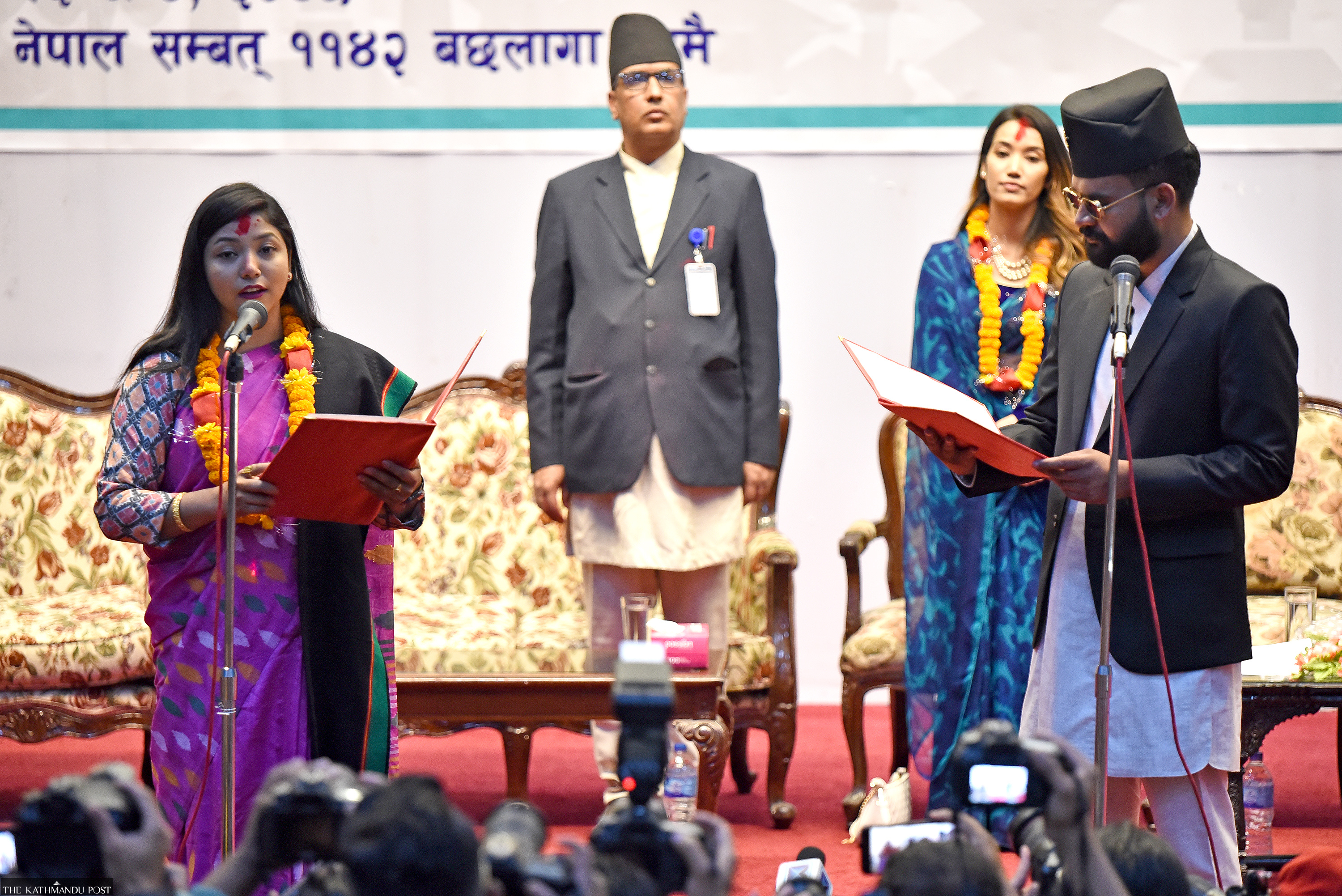 Angad Dhakal/TKP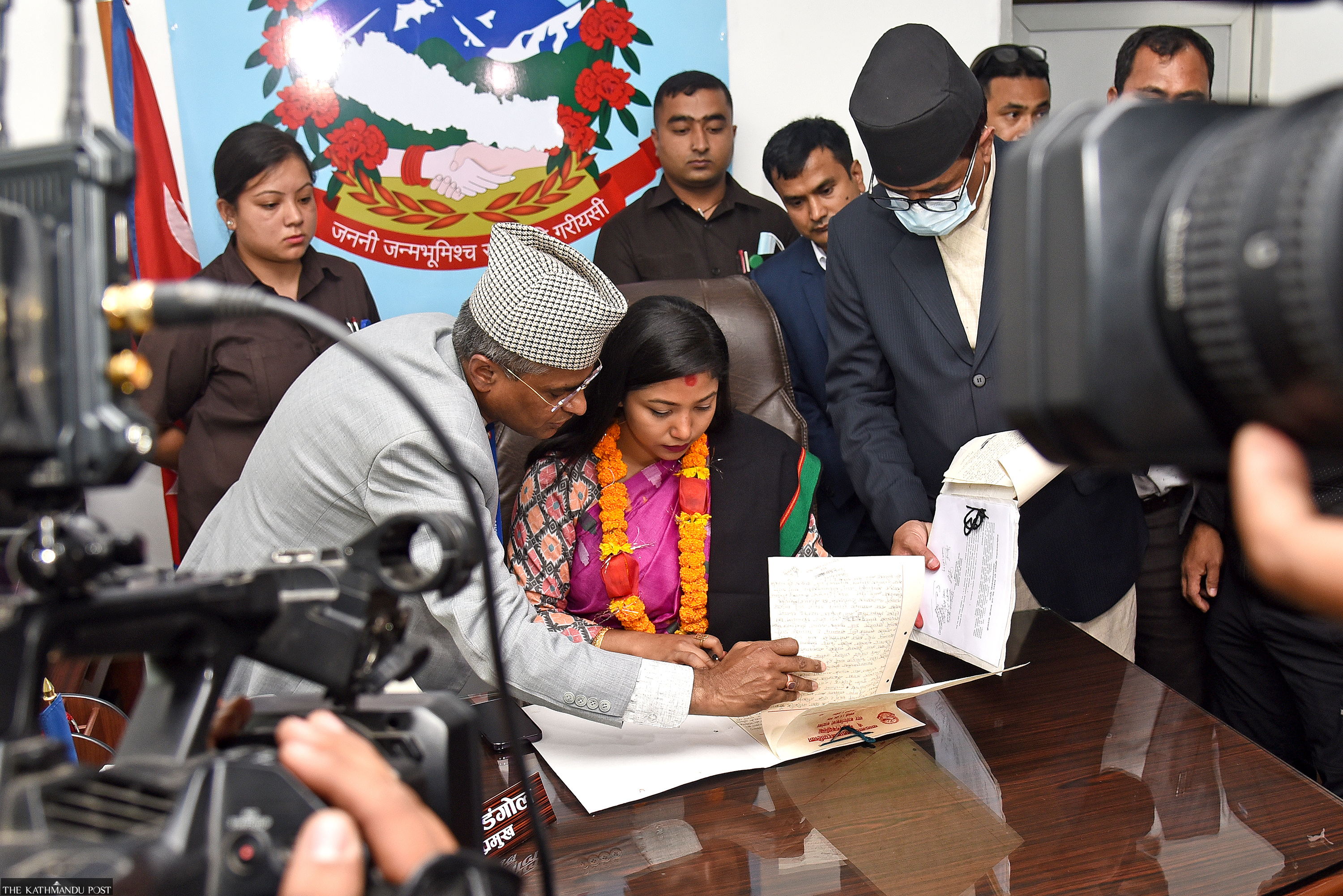 Angad Dhakal/TKP
---
---