Only 25 percent of current civil servants should remain at the Centre
As Nepal comes closer to a federal form of government, new challenges have emerged in the division of civil service into three levels of government.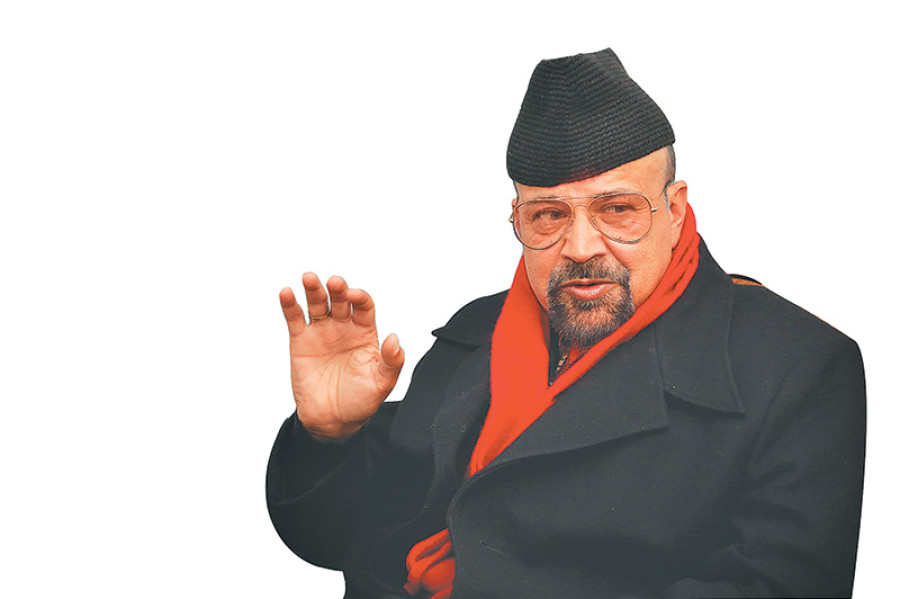 bookmark
Published at : January 22, 2018
Updated at : January 22, 2018 08:01
As Nepal comes closer to a federal form of government, new challenges have emerged in the division of civil service into three levels of government. Binod Ghimire and Kamal Dev Bhattarai talked to chairman of the Administrative Court and head of the High Powered Federal Restructuring Committee, Kashi Raj Dahal, about his views on the administrative restructuring and other challenges to decentralisation of government.
How prepared is Nepal in setting up a bureaucracy that is in keeping with constitutional stipulations?
The constitution of Nepal prioritises the division of power, the formation of a democratic republic, and the advent of an inclusive democracy. It also focuses on achieving sustainable peace and development, good governance, and prosperity. Federalism, according to the constitution, is how all these ideals can be achieved. Federalism entails a division of power, with self-rule and shared rule between three levels of government: local, provincial, and central.
That's in principle. But how will the bureaucratic structure be under the new system of governance?
We now have three levels of government, central, provincial, and local. And now, we need rules and regulations addressing bureaucratic appointments to that effect. Such legislation has been formulated already and is being studied by a government committee for approval. Once approved, a committee will also decide the approximate number of officials required in specific levels of government. This final distribution modality will then have to be passed by the federal Parliament. Only once these processes are complete will the new bureaucratic structure be ascertained. All of this has to take place within six months.
What progress has been made in regards to the advent of a new federal government?
One thing of particular note is that the lower levels of government within the provinces such as the districts, metro cities, sub-metro cities, municipalities and rural municipalities have gained strength and are becoming more autonomous already. Additionally, the process of establishing federal Parliament is also progressing. The administrative modality for the local levels has also been established, and once the same has been done for the provincial and central levels, it will lend to the strength of political institutions. Of course, legislation in regards to ministries and the bureaucratic model have yet to be passed and implemented. This is essential for the effective functioning of any government.
How will the bureaucracy be decentralised, for it doesn't look to be an easy process?
At the central government, the role of the prime minister, the ministries, ministers, the chief secretary and secretaries will remain as it is. The provincial governments will now have their own ministries. The Governor will act as a representative of the Centre, while also carrying out duties akin to the Head of State, albeit at provincial level. For now, the Centre's bureaucrats will be divided according to their service level. Depending on years of service and experience, current civil servants not willing to move to provincial levels could be provided golden handshakes to retire. Later, as the need arises, public service (Lok Sewa) may be set up at provincial level to fill the gaps. However, the effectiveness of the decentralisation of bureaucracy will also depend on finding effective, multidisciplinary workers, rather relying on hiring more and more people. For now, the Constitution mandates that current government employees be divided into the three levels of government.
But the government seems to be unable to implement such reshuffling, at least for now.
This is an ongoing work. But to bring anything to fruition, the necessary procedures have to be completed. Multiple ministries will also have to review the changes planned and give their approval. Our own committee has also drawn up and submitted a detailed work plan with a timeline that needs to be adhered to. The main reasons for delay have definitely been the time taken to implement laws, and the elections which distracted the government from other duties. Greater focus had been given to politics over bureaucratic issues, but we have to complete this work within the next six months.
It seems that the political leadership has not taken prompt steps to speed up this process.
We have seen that political parties have been more focused on the political aspects, rather than governance. The past year—instead of also taking into account a number of other aspects of the constitution—largely became a year of elections alone. Undoubtedly, the recommendations that we as a committee have submitted has seen delays in implementation because of this. But what we have to focus on now is implementation, because not implementing the federal structure on time will not send the proper message out.
With provisions for voluntary retirement being pushed on employees not willing to move, how will the trade unions' demands for being a part of decisions affect timely implementation?
I see the trade unions fulfilling their role as supporting employees by putting forward a number of questions. I do not view this as attempts to obstruct deployment of civil servants out of the federal level, into the local and provincial levels. The restructuring committee has kept the employment rights and benefits, such as pensions, of civil servants intact even when they are shifted from the Centre to local levels. Everyone has to follow the principles laid down in the constitution. And the constitution dictates that governance has to reach every Nepali through a federal structure. Trade unions have the duty and right to push demands for collective agreements. They cannot push personal demands, such as shifting of employees to different levels, and we understand that this is not their goal either.
What about the physical infrastructure needed for a decentralised bureaucracy?
What we see right now is that most local bodies do not own a lot of land. Because most of governing work had been carried out by the Centre, the local bodies did not need many buildings and property to function. When analysing the needs of local units, we found that some were actively looking for land to build necessary structures. The other aspect of this problem is that there is also a lack of technical capacity. The Nepal government also has been lacking in dividing the budget aligned with directives and according to needs.
Already, there has been infighting among the different layers of government over division of responsibility. How has this affected federalisation and division of bureaucracy?
We made great strides in adopting decentralisation in our constitution. Unfortunately, we could not implement the same in our political and bureaucratic principles. We see that, even with a guarantee of standing benefits and incentives, the bureaucrat deems moving to lower levels of government a demotion. The political parties need to help, by aligning themselves with the thought that the focal point of service delivery has to be the local governments. It is what the Constitution demands.
Who is responsible that the government in office is not able to send its employees where they are needed? Has the government's focus on rewards over penalties affected federalisation?
First, the political roadmap has to be clear and the political leaders have to be firm that they will definitely complete the necessary transition by sticking to the work plan. Then, they have to tell the bureaucrats that the letter of the constitution and the wishes of the Nepali people go towards decentralising services. Bureaucrats should only have two options, either to refuse transfers and take a golden handshake to leave the service or to accept that it's in everyone's benefit that they move to the assigned position. The government also has to make provisions to help local governments and provinces build the required physical infrastructure in urgency. After everything is set up, civil servants have to be judged on the service they deliver. If civil servants are found to be in dereliction of duty, they need to be investigated. So, rewards for good work and punishment for bad service. I envision around 25 percent of the current civil servants to remain in the central government's service, with the rest distributed to the lower levels. Most development goals and work will be transferred over to the lower levels of government. I see a small efficient bureaucracy at the Centre being most effective.
Just as you mentioned, the biggest problem in our current system is good governance. How do you improve it?
Elected officials have to be accountable for their decisions. Subsequently, civil servants at every level have to be accountable too. If the system is not working as it should, the people responsible need to be investigated. Also, government departments have to take more responsibility over the actions of its employees. In more than 40 years of experience, what I have found is that if a departmental head is honest, corruption at that department is reduced by at least 80 percent. A central oversight agency cannot possibly review everything that is going on in the decentralised Nepal. But the Auditor General's Office has to audit policies and big projects regularly to see whether they are being implemented well. The Centre of Investigation for Abuse of Authority (CIAA) is not just an ombudsman, but an investigator and prosecutor. It has to create satellite watchdogs in every province. Local governments can get together and create their own oversight agencies as well. Furthermore, if there is a lack of a skilled workforce in civil service, it is high time we think of ways to reverse the brain drain of skilled individuals that work abroad.
---