Earthquake in Lamjung damages over hundred houses, six injured
A 5.8 magnitude quake with epicentre at Marshyangdi Rural Municipality hit the district early Wednesday morning followed by small tremors across the district, according to National Earthquake Monitoring and Research Centre.

Photo courtesy: Krishna Ale
bookmark
Published at : May 19, 2021
Updated at : May 19, 2021 18:49
Lamjung
A 5.8 magnitude earthquake with epicentre at Marshyangdi Rural Municipality of Lamjung district on Wednesday morning damaged around two dozen houses leaving six people injured.

According to the National Earthquake Monitoring and Research Centre, the quake occurred at 5:42 am this morning. Two tremors of magnitudes 4.0 and 5.3 were also recorded in the district later at 8:16am and 8:26am respectively.
The centre said that today's quake was an aftershock of the 2015 Gorkha quake adding that around 20 small tremors have been felt until 10 am since the first quake hit the district.
Inspector Jagdish Regmi of the District Police Office informed that six people have been in the rural municipality.
"Three people were injured after a wall of a house gave way while the other three were injured while running away," said Regmi.
Regmi informed that 40-year-old Uma Gurung of Chanaute, 87-year-old Khop Kumari Pandey of Ramchokbesi, 29-year-old Khusi Maya Gurung of Okhlephant, 60-year-old Sumitra Devi Shrestha of Shera in Besisahar Municipality; 83-year-old Mangali Maya Tamang of Lapsibot, Dordi Rural Municipality and 22-year-old Govinda Adhikari of Thulibesi in Marshyangdi Rural Municipality, were injured during the quake.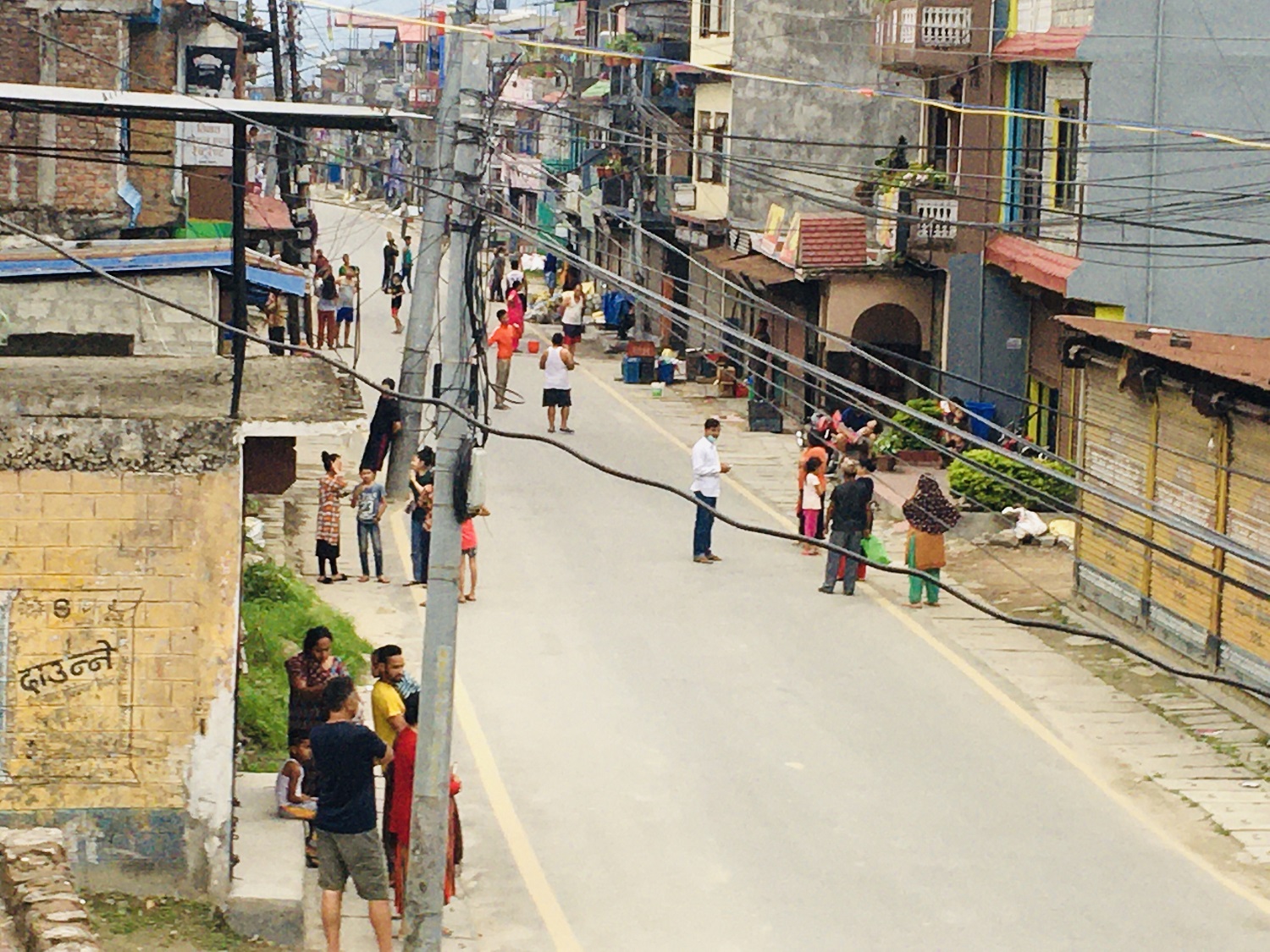 Aash Gurung/TKP
Police informed that all injured, except Mangali Maya Tamang, are receiving medical treatment at District Hospital, Lamjung and their condition is reported to be normal. Tamang is being treated for her injuries at the local health centre.
Lamjung's Chief District Officer Hom Prasad Luitel informed that details regarding injured who are receiving treatment at the hospital and damages to the properties caused by the quake are being recorded.
The epicentre, Marshyangdi Rural Municipality's chairman Arjun Gurung, informed that as per the preliminary reports around four dozen houses have been damaged in the local unit.
"Forty houses in Marshyangdi are completely damaged. We are coordinating for relief distribution. We are collecting details of the incident," said Gurung.
Although the epicentre of the earthquake was Marshyangdi, Besisahar incurred more damage, said Mayor of Besisahar, Guman Singh Aryal.
"More than 100 houses in various villages have been completely damaged. We are still asking the ward chairmen to provide statistics on the damage," said Aryal. "In Deujanthok village alone, 30 of the total 40 houses have been damaged."
According to District Police Chief DSP of Lamjung Ganga Bahadur Thapa, police teams have been deployed for rescue and relief, and to assess the damages in the affected villages. "The assessment of the damages in the district is yet to be completed."
---
---