Indian cuisine, cocktails and a rooftop buzz
Hotel Ambassador's Foreign Affairs Restaurant offers a refined dining experience with its well-balanced flavours and pleasant ambience.

Deepak KC/TKP
bookmark
Published at : October 12, 2023
Updated at : October 13, 2023 07:42
Kathmandu
When you enter the grand premises of Hotel Ambassador, your instincts tell you to click on the 9th floor, and this is one of those moments you trust yourself. The 9th floor, in all its gleaming marble glory, houses the Foreign Affairs Restaurant, which mostly serves South Asian cuisine—mainly its Indian dishes.
The hustle and bustle of the restaurant is contagious; on one end of the rooftop, you'll find the chefs and cooking staff deeply engrossed in the clatter and clutter of pans and plates, the waitstaff moving back and forth between the hordes of people—some there for fun and noise, and others for intimate meetings and discussions. It's also quite impossible for the eyes not to zoom in on the bar proudly situated right in the centre of the lounge with its splashes of colourful drinks, begging you to break a few rules with a sip of cocktail to wash down a hefty lunch.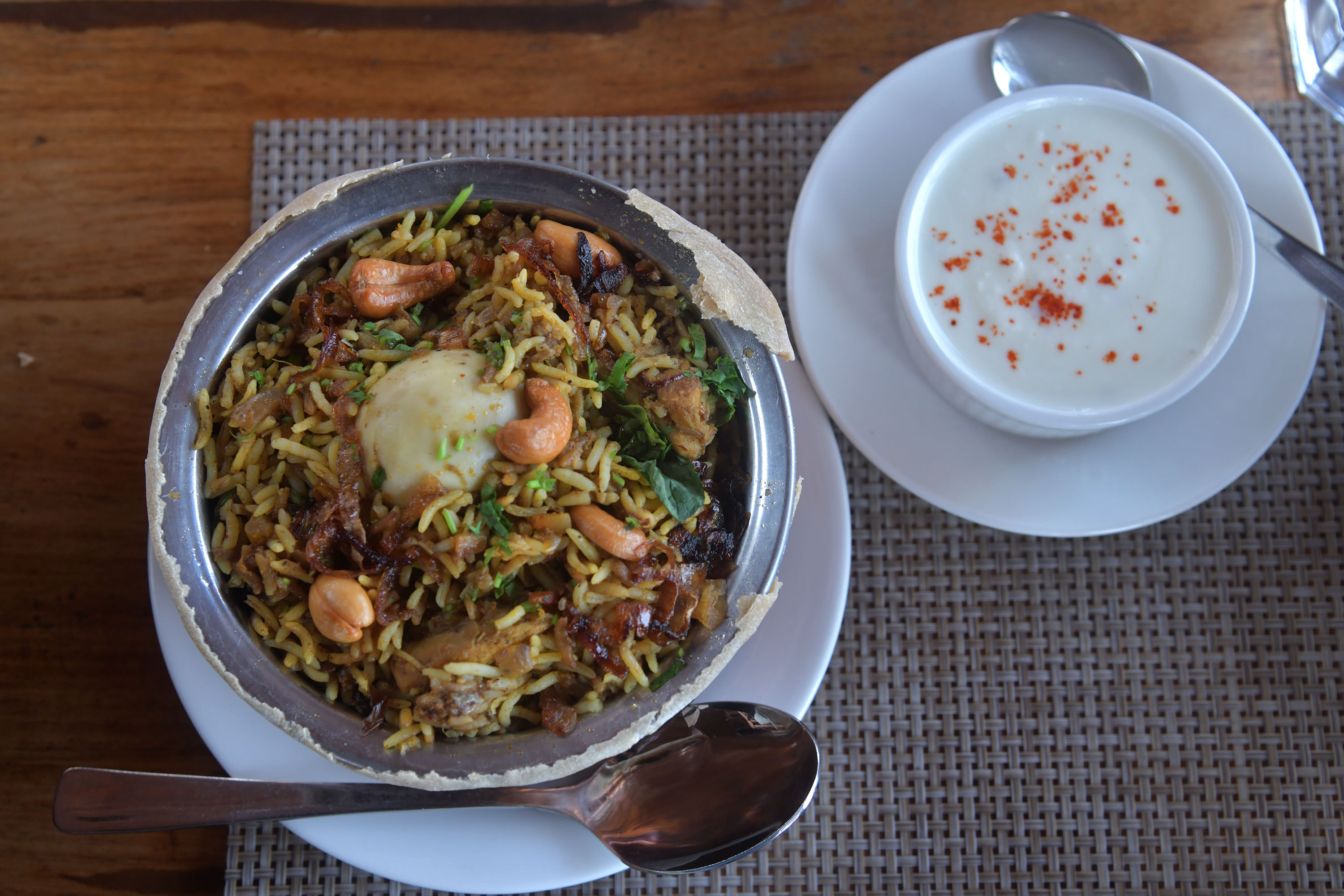 Murgh Biryani with Raita
We were seated beside a mini pond of sorts and had a good view of the entire restaurant in plain sight. The sunlight illuminated the space, casting a warm glow on the gleaming surfaces without making it uncomfortably hot. It is an ideal spot to relax, especially during the chill of winter. While we waited for our meal, we had a pleasant chat with the head chef, Dilip Bhandari.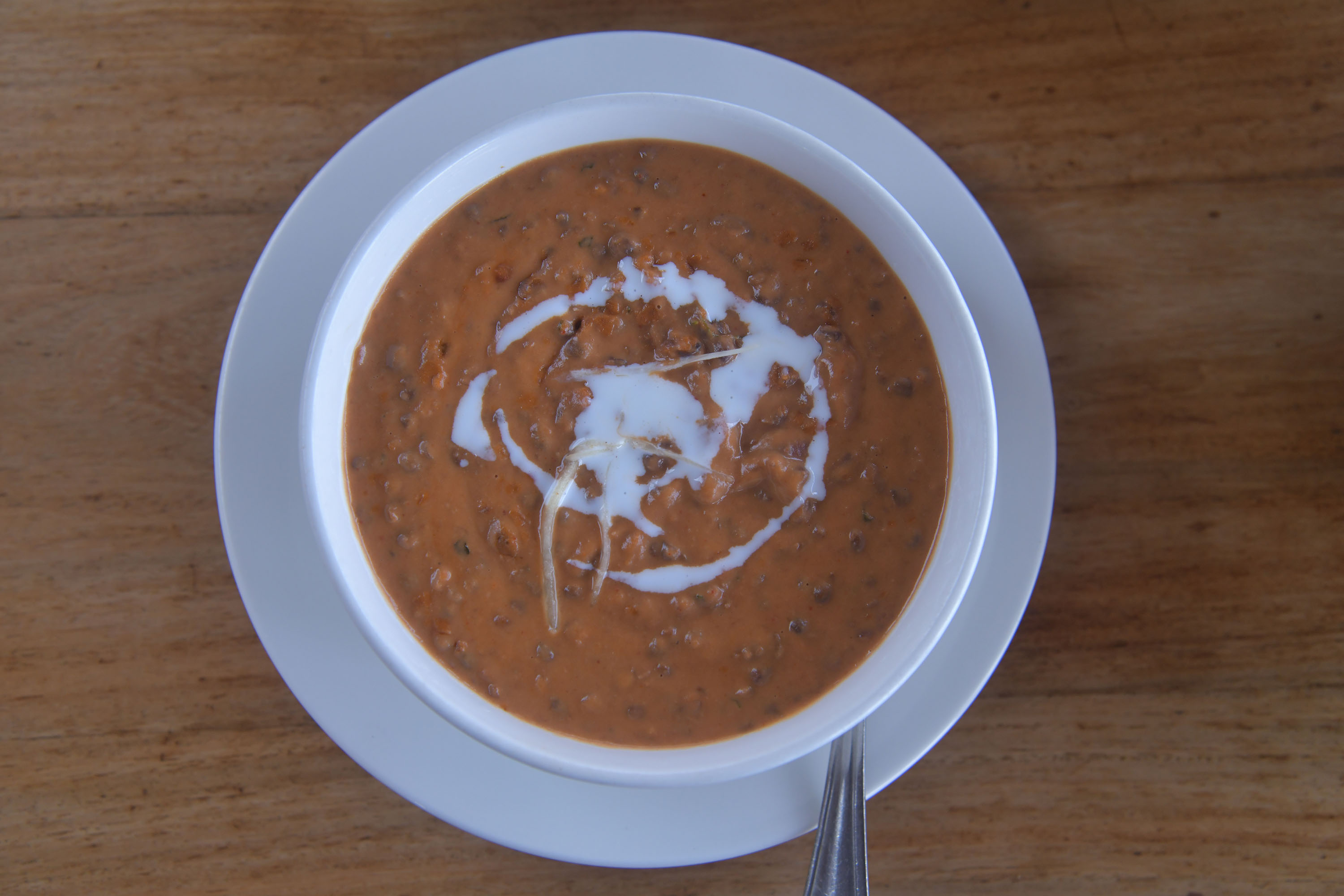 Dal Makhani
Foreign Affairs restaurant takes pride in its diverse selection of Indian dishes, as we learned from Bhandari. With 14 years of experience in the bustling kitchens of New Delhi, Bhandari brought his expertise and love for flavours to create a menu that captures the authentic taste of India at Hotel Ambassador. His culinary skills were evident, as we were informed that customers often come back for seconds and thirds of the delicious Indian dishes served here.
Without much delay, the food arrived—one after the other—and we dug right in. The first dish served was the Murgh Tikka Lajawab (Rs1,095). It took me a moment to realise that 'Murgh' meant chicken.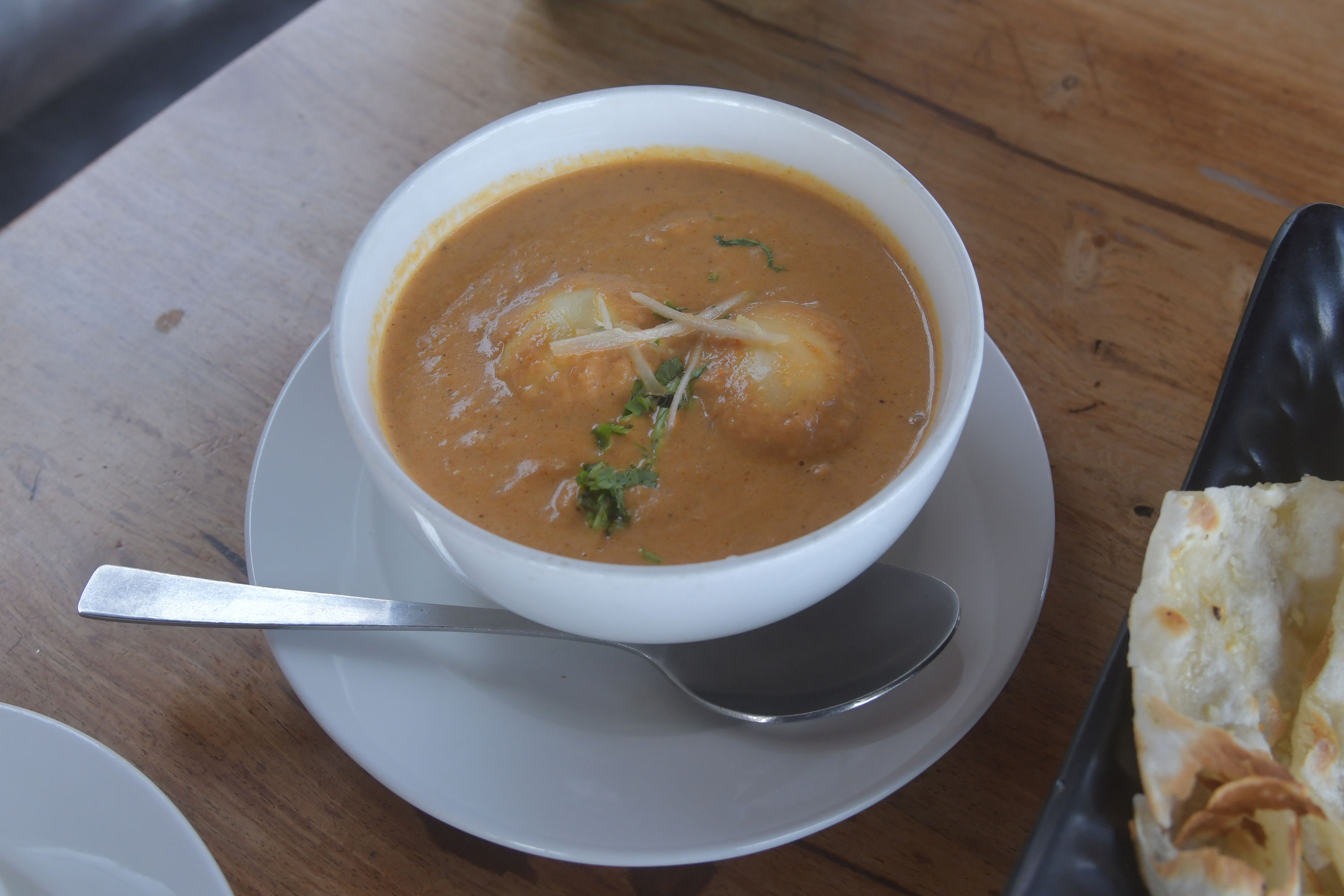 North Indian Egg Curry
Murgh Tikka Lajawab is an Afghani recipe featuring boneless chicken delicately cooked in the tandoor for hours. Its soft and tender texture clearly indicated the careful cooking process. The chicken was marinated in a thick paste of cashew blended with Amul cheese, creating a blend of creamy and sweet flavours that seeped into the chicken pieces. Foreign Affairs demonstrated a commendable balance by not overwhelming the dish with excessive cheese; instead, a subtle hint of cheese lightly touched the palate. The accompanying mint chutney added a refreshing tang to the dish.
Just as we were finishing up with our appetiser, plates of naans and curries arrived at our table. Dal Makhani (Rs845), North Indian Egg Curry (Rs795), Biryani Murgh (Rs995) and Garlic and Butter Naan (Rs245) were all laid out before us. The selection of curries was vast. We started with the North Indian Egg Curry with Murgh Biryani and Garlic Naan. The Murgh Biryani, served in a matka covered with a doughy roti, had one of the softest textures I've ever had in a biryani, thanks to its slow-cooking process. The flavours were also remarkably light—nothing was too salty or spicy.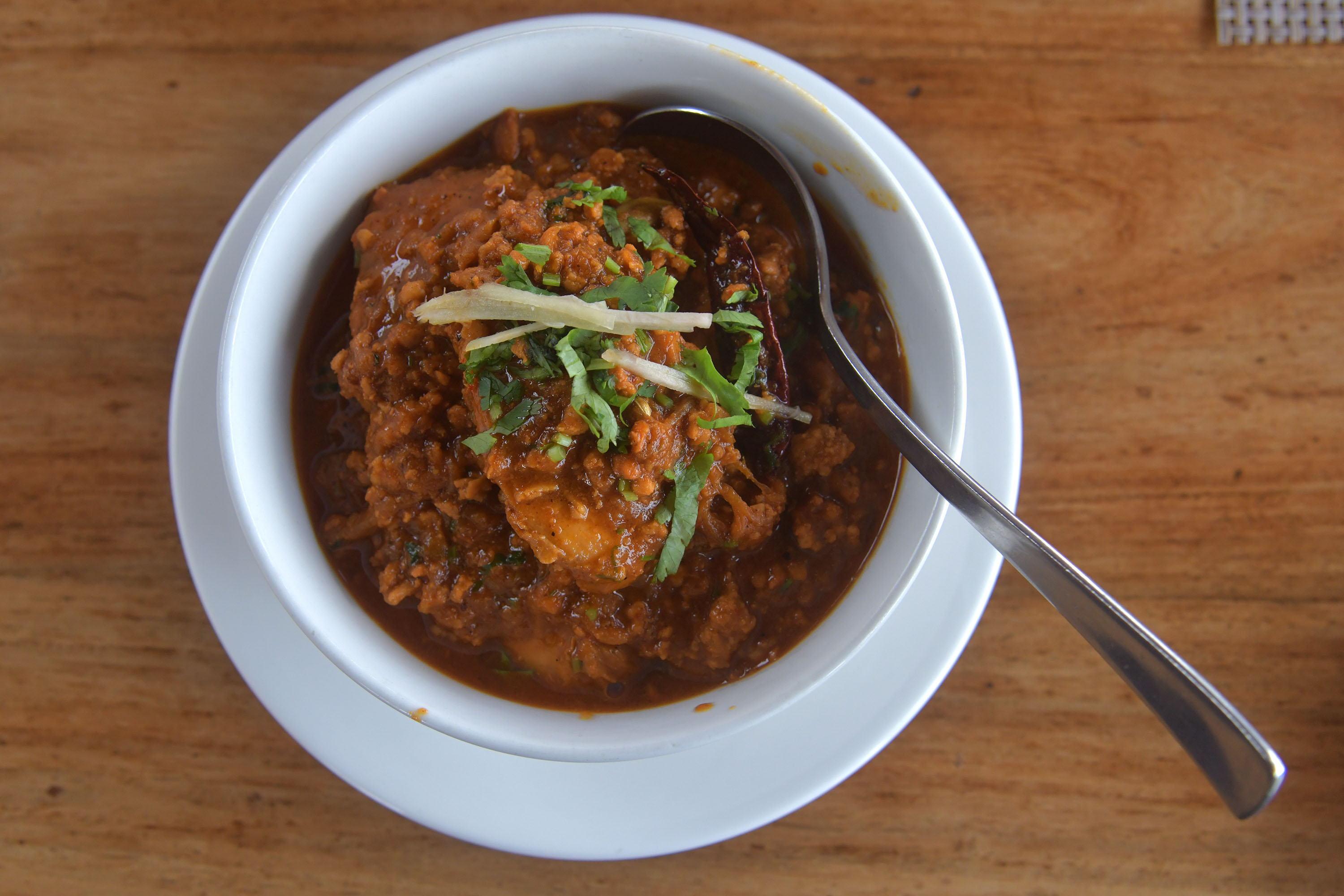 Murgh Rara
"All our dishes are lightly spiced so as not to overwhelm the taste buds," explained Bhandari.
The North Indian Egg curry had a creamy consistency with hints of sweetness that paired well with the chewy naan absorbing its thick gravy. The Dal Makhani, prepared with generous amounts of butter, was equally creamy. Although the dishes were intentionally mild, I couldn't help but wish for a few spicier options.
Then came the cocktails. Their decision to serve the cocktails after we had a few bites of the food was wise because these drinks were strong. The Rooftop Masala (Rs995) was the sweetest of the bunch and my personal favourite. This vodka-based drink combines cinnamon syrup, garam masala and lemon juice.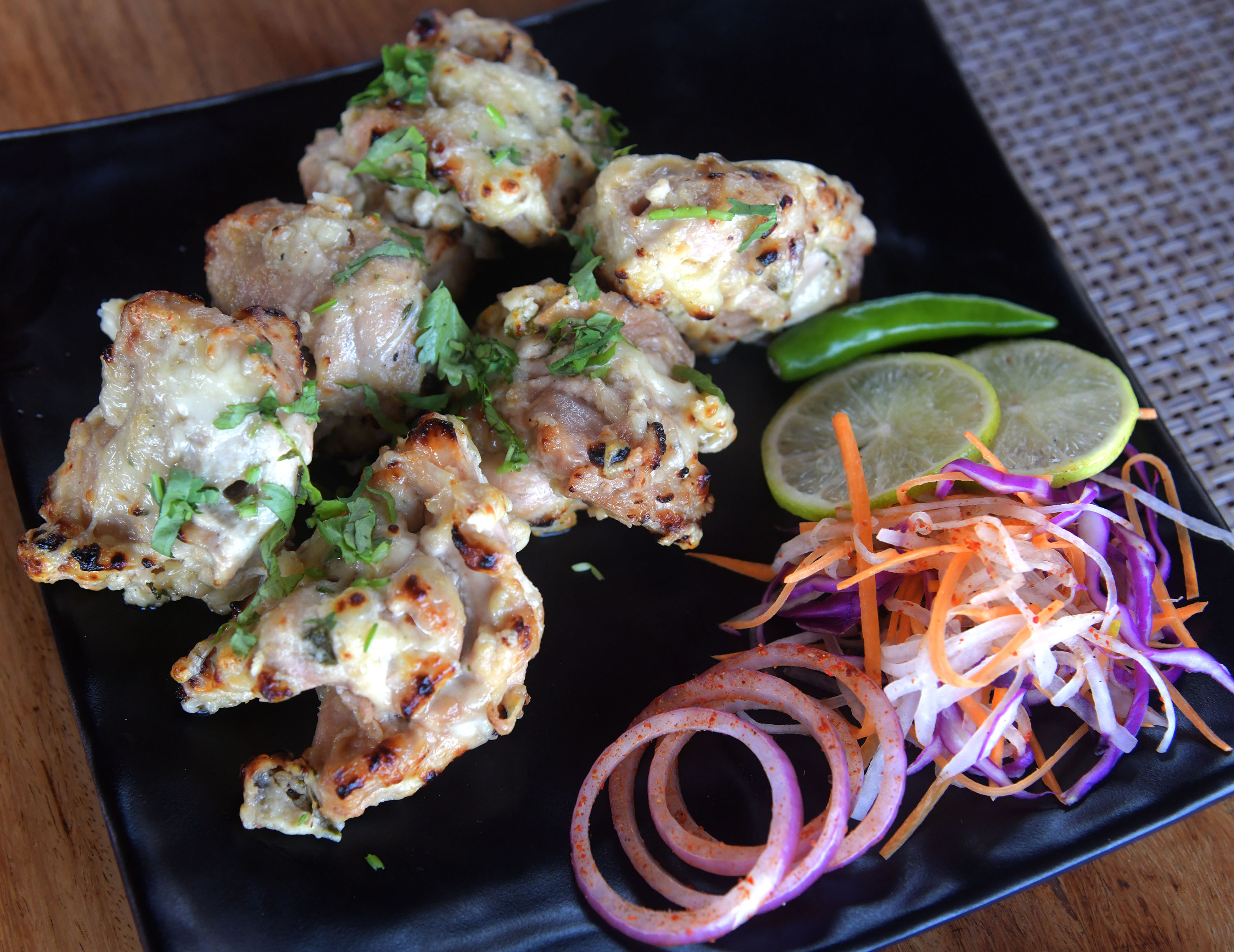 Murgh Tikka Lajawab
The drink with the most personality and the most interesting look was the Titaura Martini (Rs1,195), distinguished by its deep red colour and accompanied by a tempting titaura popsicle. For someone who doesn't drink very often, my first sip was a tad too bitter; the vodka's sharpness overwhelmed the expected tanginess of the titaura.
Next up was the Fa Gin'N Juice (Rs1,195), a gin-based cocktail made with watermelon juice, sugar syrup and ginger ale.
Finally, we were served the Sharabi Puri (Rs895). Essentially a twist on panipuri, this dish featured vodka-based shots blended with lemon juice, coriander, cinnamon syrup, and chilli instead of the usual tangy and minty non-alcoholic syrup.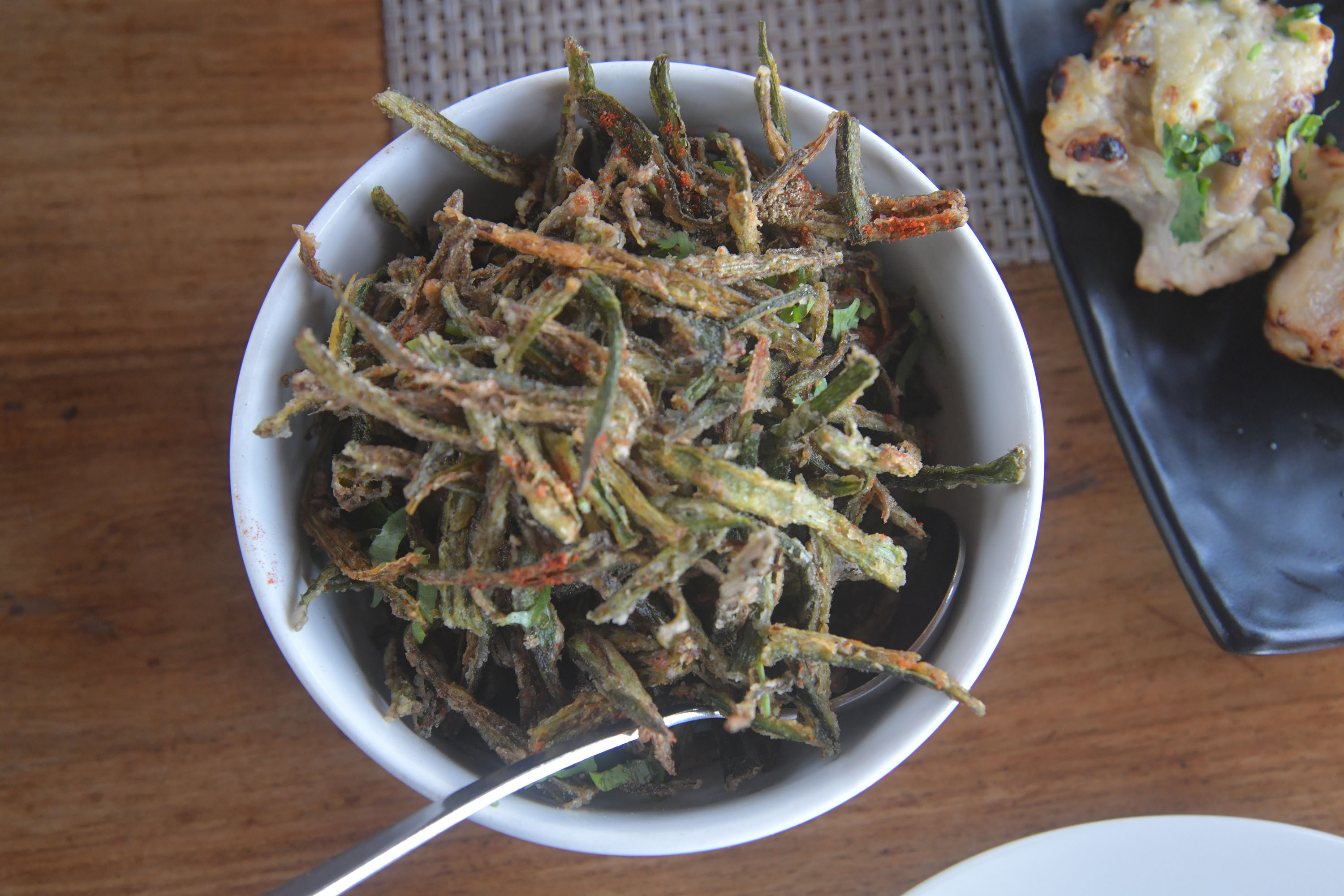 Bhindi Kurkure
Towards the end, we were served with two more dishes. Bhindi Kurkure (Rs665), which was a crunchy, light and sweet treat. The other dish, Murgh Rara (Rs1,095), a North Indian speciality prepared with chicken and minced meat simmered in a blend of spices unique to the Foreign Affairs Restaurant, tasted just like the savoury chicken curries we enjoy at home.
Overall, Foreign Affairs Restaurant offers a refined dining experience with its well-balanced flavours and pleasant ambience.
Foreign Affairs Restaurant
Location: Hotel Ambassador, Lazimpat, Kathmandu
Opening hours: 12:00 am to 10:00 pm
Parking: Available
Price: Inclusive of all taxes
Fa Gin'N Juice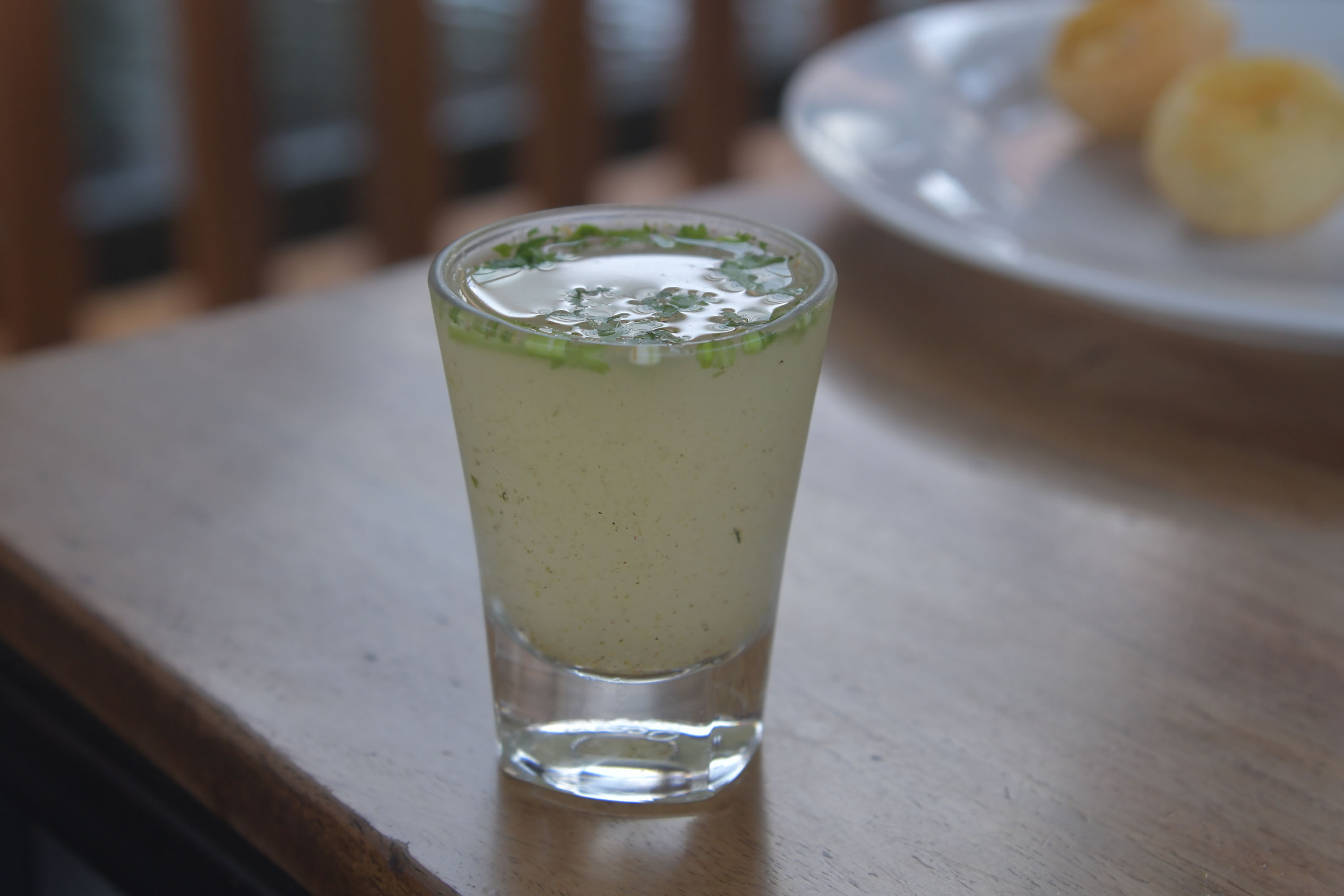 Sharabi Puri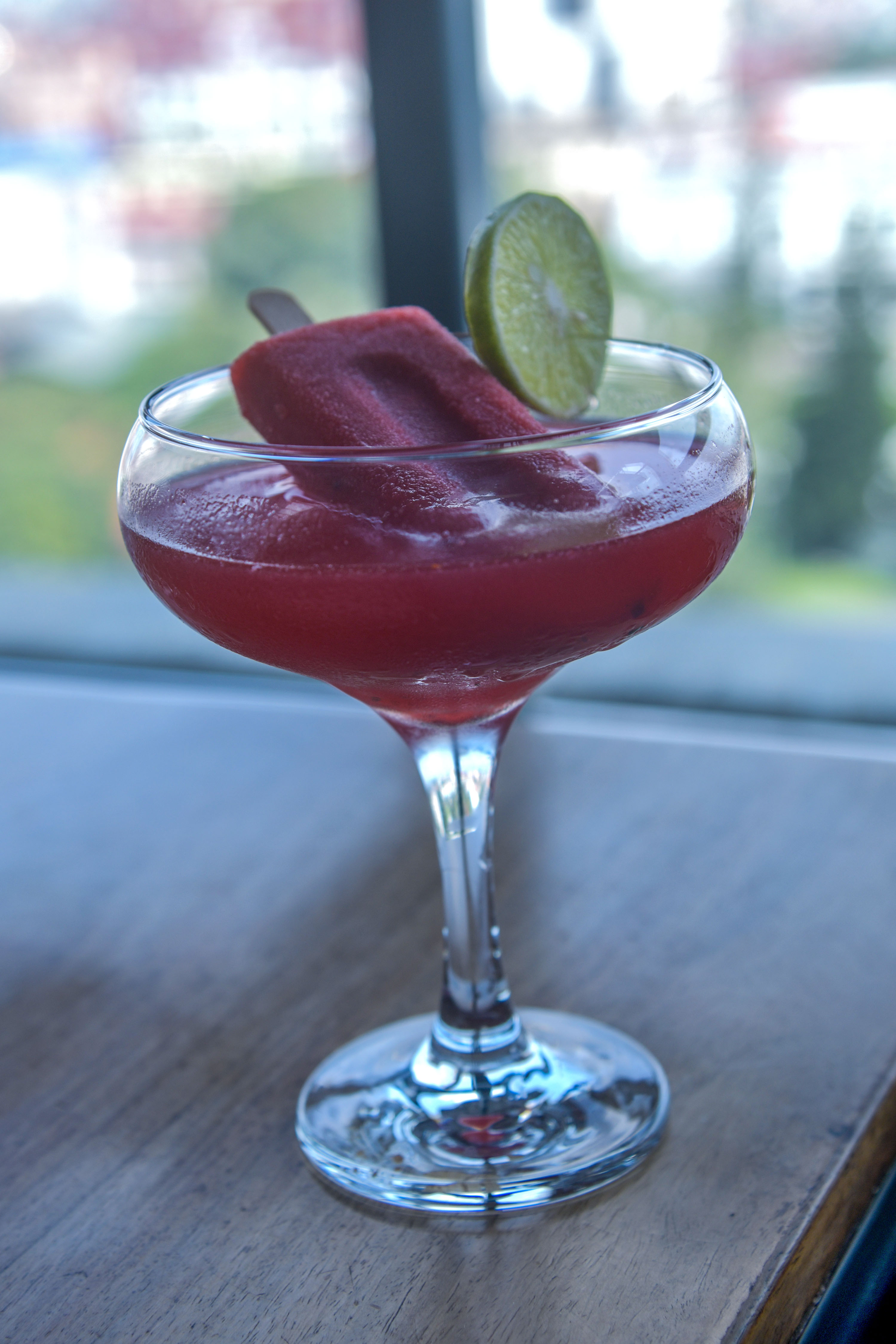 Titaura Martini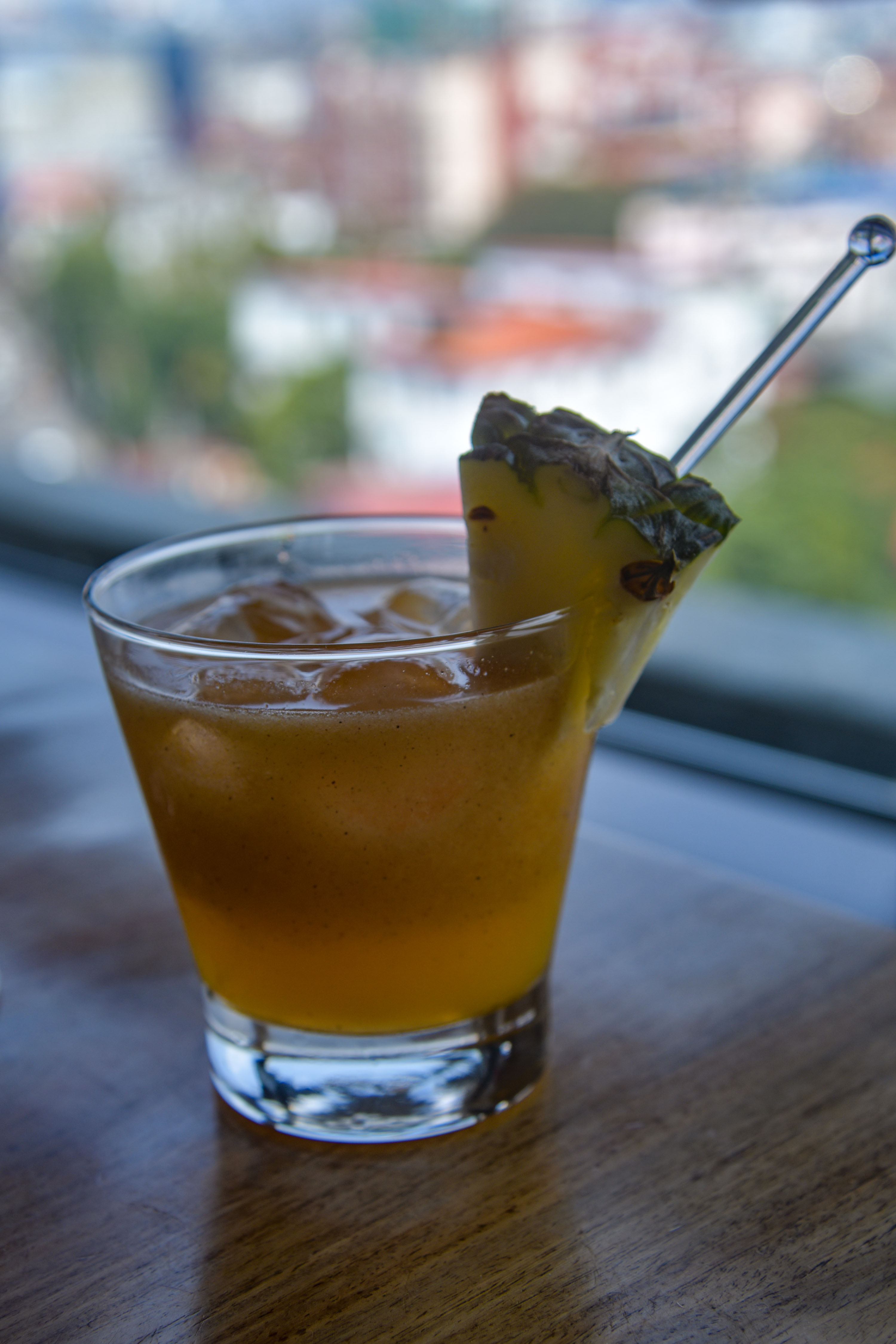 Rooftop Masala
---
---