Italian delights at L'italiano
The restaurant in the heart of Jhamsikhel, promises a memorable dining experience with an inviting ambience and a menu offering exquisite pizzas and pasta.

Elite Joshi/TKP
bookmark
Published at : September 21, 2023
Updated at : September 22, 2023 07:34
Kathmandu
Jhamsikhel is home to a variety of restaurants, each offering a unique culinary experience. One such gem is L'italiano, a restaurant specialising in authentic Italian cuisine.

Upon entering, guests are met with a charming narrow alley that leads to a seating area adorned with lush greenery. The ambience is warm and inviting, and the decor is tastefully done to evoke a sense of comfort and sophistication.
The tables, crafted from marble, exude elegance and are designed to provide maximum comfort to diners. The staff at L'italiano is courteous and attentive, ensuring guests have a memorable dining experience. From the menu to the ambience, every aspect of the restaurant is designed to relay an authentic Italian experience to the guests.
Krishna Tamang, the chef at the restaurant, underwent six years of Italian culinary training in Dubai, followed by 18 months in Qatar. His stint at Bushra by Buddha-Bar in Dubai refined his skills in the cuisine. Tamang has been associated with the restaurant since 2014, when it was known as Vesper Cafe. Originally, the eatery offered a menu that was mostly Italian and Asian cuisines, modified to suit a Nepali palette. It transformed into L'italiano in 2021 as the co-founders Ashank SJB Rana and Alex Muktan wanted to serve authentic Italian cuisine in Nepal. The co-founders reveal that the wines sold at the restaurant are imported from Paris, Italy, and Portugal, and the wine shop is named after Vesper Cafe.
Smoking is limited to the outer cafe area. The restaurant has private rooms for those seeking a more intimate dining experience, and reservations can be made for special occasions.
Diavola
Price: Rs1,440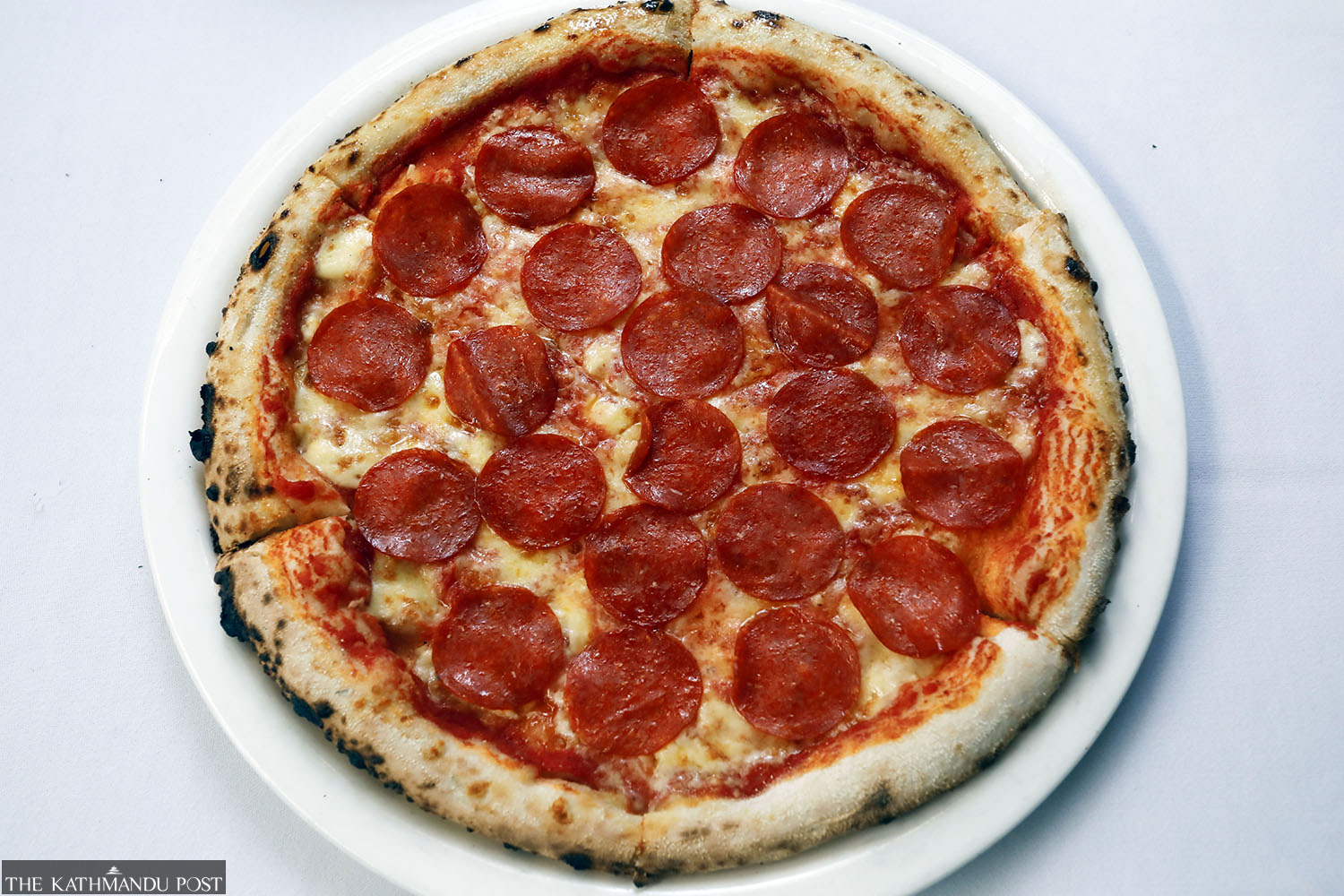 Elite Joshi/TKP
When it comes to Italian pizza, the Diavola variety is a popular choice. It typically features a delectable combination of mozzarella cheese, spicy salami, tomato sauce, and fiery chilli peppers. The dough used for this pizza is prepared 42 hours in advance, giving it a unique and delicious flavour. L'italiano staff revealed to us that they source the sauce and cheese used in this pizza from a trusted supplier to ensure their quality.
After trying a slice, I found it to be one of the best pizzas I've had in Nepal. The salami didn't overpower the flavours, and its texture was perfect—neither too chewy nor too crusty—with the perfectly melted cheese. I found L'italiano's Diavola well-balanced.
Margherita
Price: Rs820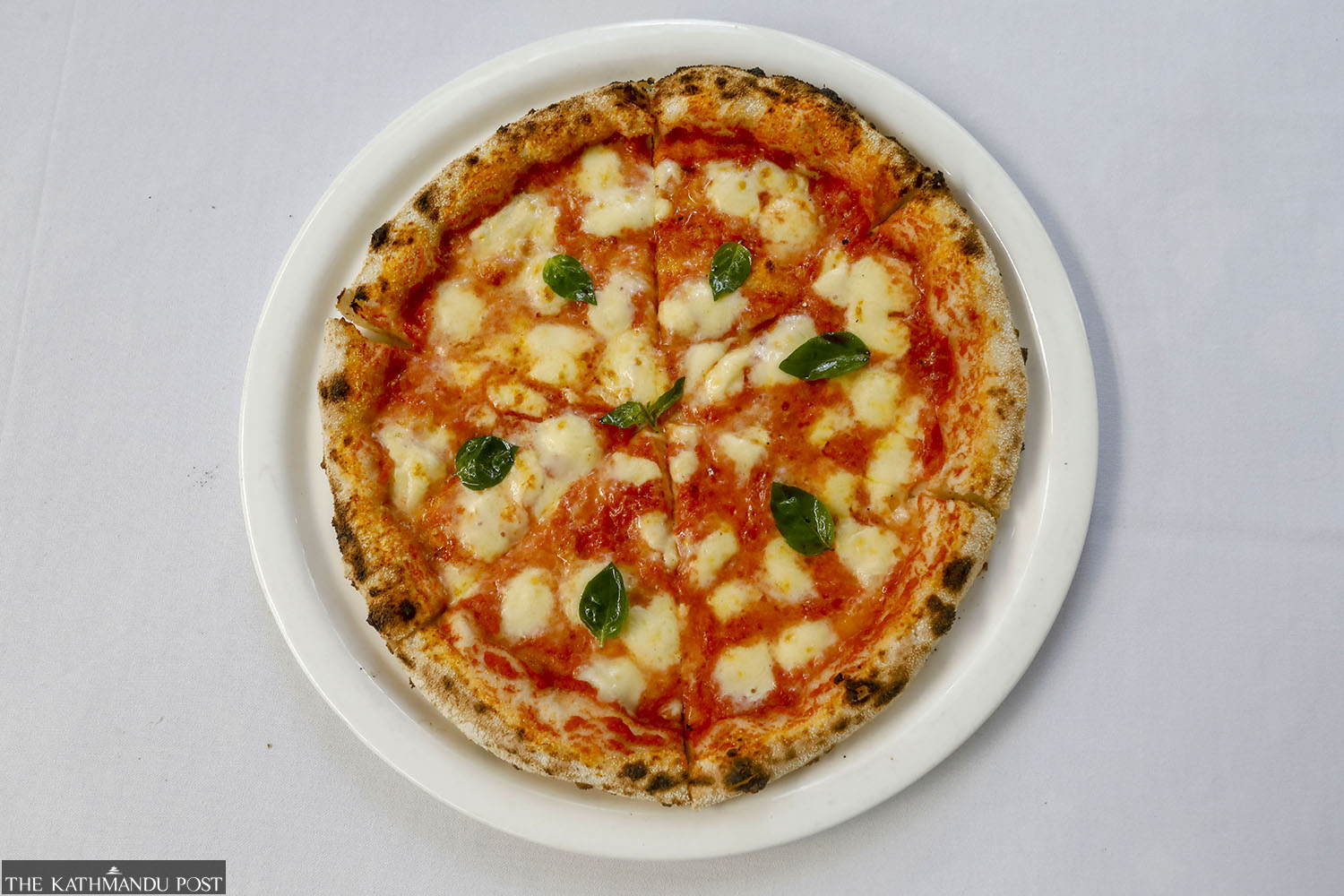 Elite Joshi/TKP
Pizza Margherita is a classic Neapolitan pizza loved all over the world. This delicious dish is at its best when it boasts a perfectly bubbly crust with crushed tomato sauce and toppings of fresh mozzarella, basil, a drizzle of olive oil and a pinch of salt. Like the Diavola pizza, L'italiano's Margherita is also made with dough that has been left to rest for 42 hours to achieve the desired texture.
The Margherita pizza seemed similar to the Diavola at first glance, with the only addition being basil leaves. However, it pleasantly surprised me with its distinct taste. The sweet, pungent, and slightly spicy basil flavour shone through in every bite, harmoniously complementing the cheese and base. This addition of basil elevated the pizza, giving it a unique twist while maintaining its overall deliciousness.
Pappardelle al Ragu di Cinghiale
Price: Rs1,330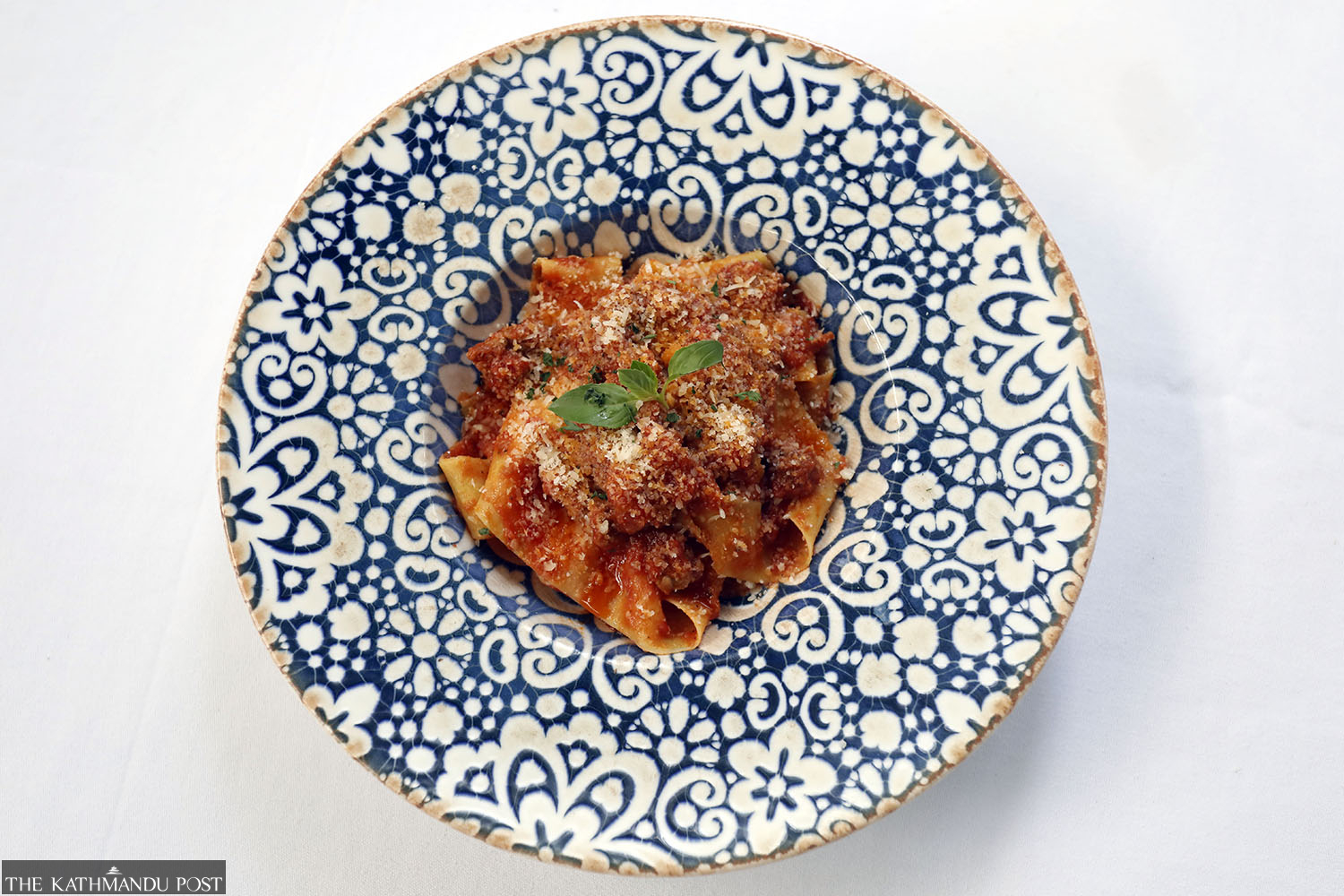 Elite Joshi/TKP
Pappardelle is a popular pasta that pairs beautifully with wild boar ragù for an exceptional dining experience. The ragù di cinghiale distinguishes itself from traditional ragù with its bold, rich flavours, achieved through a slow simmer in a luscious tomato sauce, all crafted in-house. The chef ensures both the pasta and sauce are meticulously prepared, delivering a consistently high-quality dish.
The sauce, made from fresh tomatoes, had a silky consistency with a rich herby and fruity kick from the olive oil. The pasta had a delightful texture, and the sauce enhanced its flavours. The addition of venison as a topping further elevated the dish, resulting in a delectable combination of homemade pasta, fresh tomato sauce, and savoury venison.
Coscia di Pollo Alla Griglia
Price: Rs1,120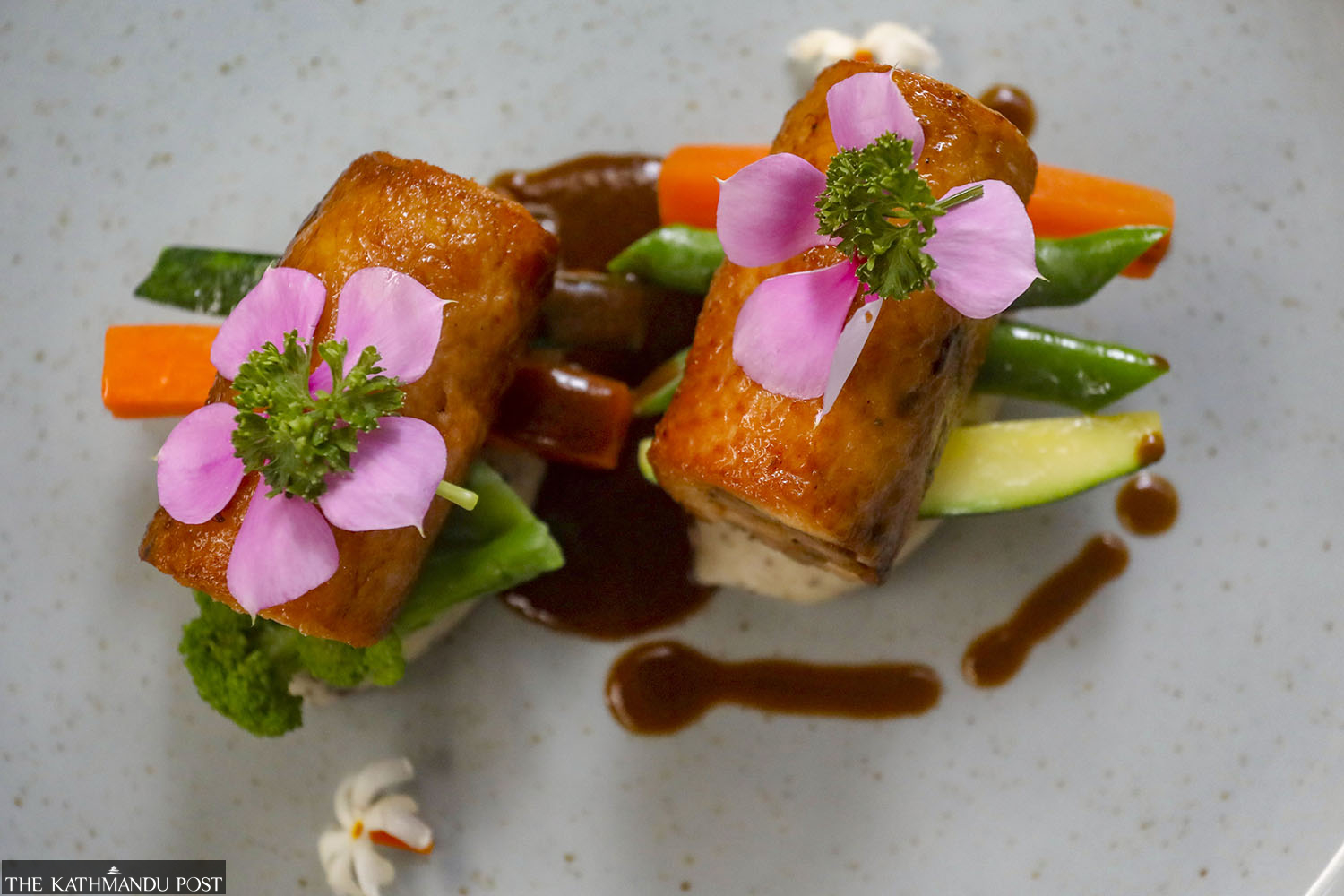 Elite Joshi/TKP
The dish consists of mashed potatoes and grilled chicken thighs. It is chewy and satisfying to bite into. During my visit, the chef artfully poured the sauce over the meal just before serving, ensuring it got to our table warm. It is garnished with a selection of vegetables and edible flowers, including hibiscus and citrus blossoms.
Coscia di Pollo Alla Griglia was a delight to eat. It's perfect for those seeking milder flavours. However, if you prefer your food with a spicier or saltier kick, this dish may not be your top choice, as it leans towards a mild taste profile.
Pancia di Maiale
Price: Rs1,330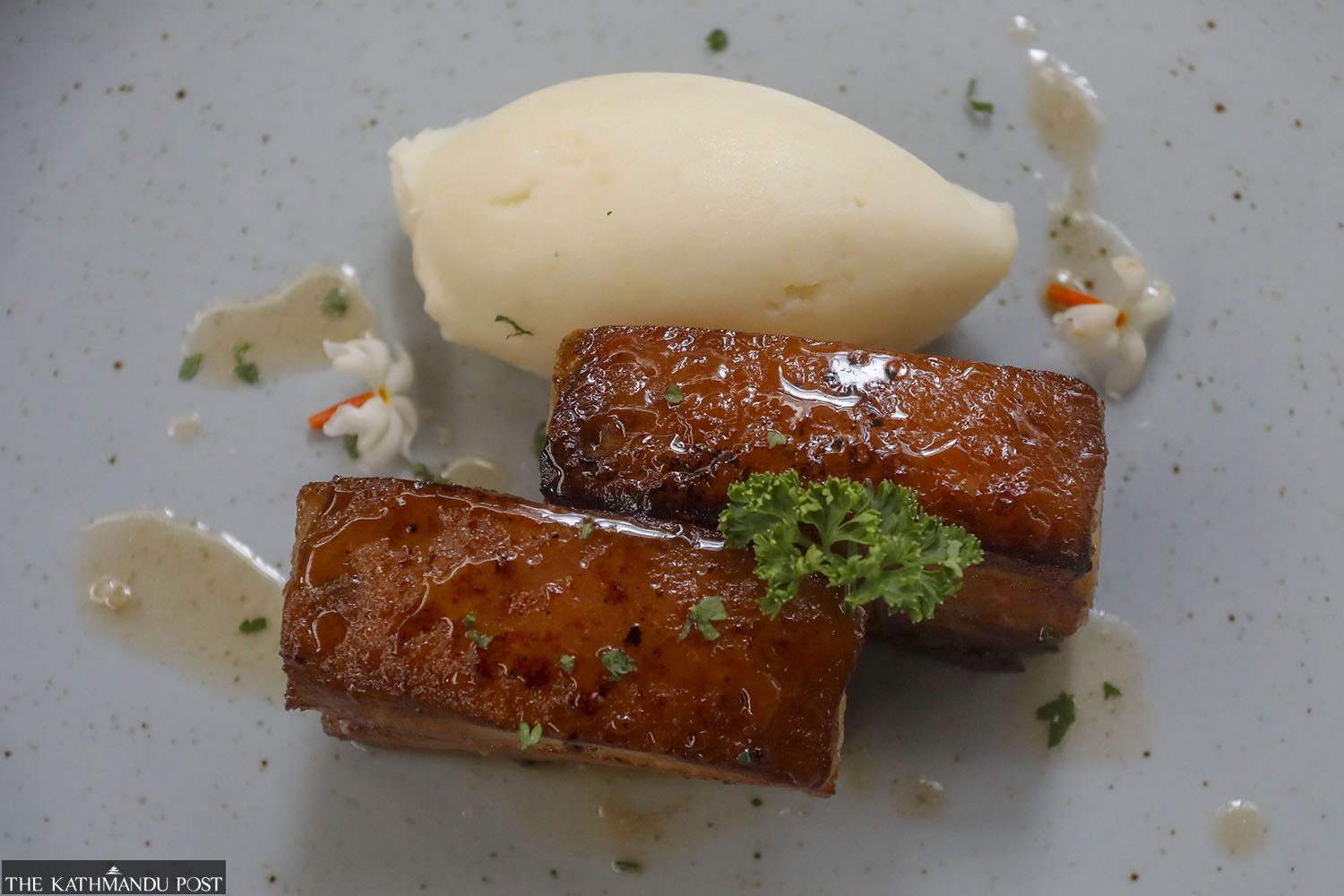 Elite Joshi/TKP
Pancia di Maiale is a slow-cooked pork belly dish with mashed potatoes. The staff singled it out as one of the most popular entrée choices at the restaurant, and its easy to see why.
The pork belly's lengthy cooking time gave it a deliciously chewy texture, similar to the grilled Coscia di Pollo. The sauce was drizzled over the dish just before serving, and edible flowers were used for a visually appealing garnish.
The pork's natural flavours shined through in this dish, and the portion served was big enough to satisfy the heartiest appetite. Another standout in Pancia di Maiale was the sauce, which added a balanced sweet and salty flavour to the pork.
L'Italiano Restaurant
Location: Jhamsikhel, Lalitpur
Opening hours: 12:00 pm to 10:00 pm
Parking: Available
Price: Inclusive of all taxes
---
---