A 500 rupee feast in Basantapur
Here's your one-stop guide for an affordable food tour through one of the city's most popular spots.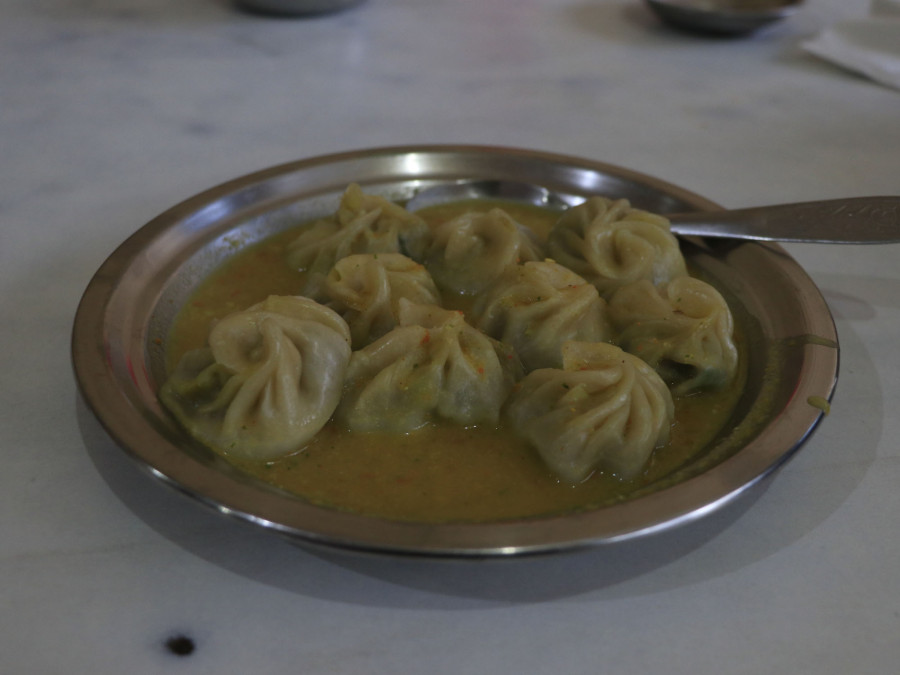 Ankit Khadgi/TKP
bookmark
Published at : January 31, 2020
Updated at : January 31, 2020 11:17
Kathmandu
In this day and age, if you are hanging out with friends or dining out, a thousand rupees won't take you very far. Restaurants are expensive, and activities to do aren't necessarily cheap either. All this makes spending good time with friends a usually expensive affair.
But it's not that you need to always have thousands in your pocket to have a great time with friends. Going to fancy and luxurious places does not always mean you will have a great time. There are plenty of local joints out there where you won't have to spend a fortune to hang out with your friends and have a good time.
For many living in Kathmandu, Basantapur remains one of the most popular places to hangout with friends. People of all ages can be seen in Basantapur on any given day. From elderly folks basking in the sun on the staircases of hundreds-year-old heritage sites to youngsters wandering the streets of New Road and Durbar Square, this area has been a hub for a multitude of different kinds of people.
But our dear Basantapur is not as affordable as it once was. Seeing the price of the food at restaurants can be a heartbreaking experience, especially when you are short on money. But there's no need to worry as we have found various places in and around Basantapur where you can eat mouth-watering meals, as well as have a great time with just 500 rupees per person.
Eat khaja set at Palu Malta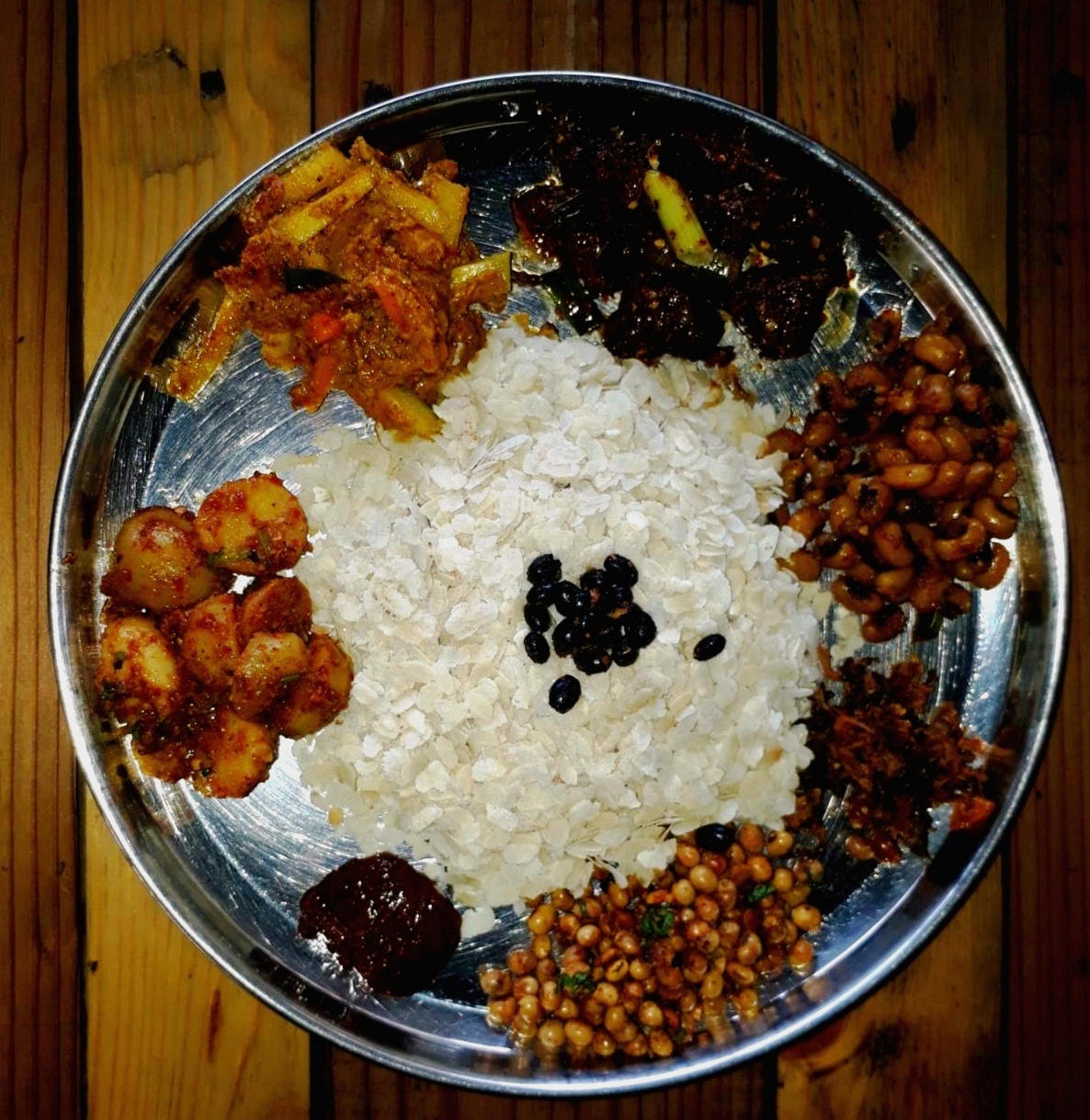 Photo Courtesy: Palu Malta
Who doesn't like Newari food? A plate of sizzling choila with achaar and chiura (flattened rice) is enough to satiate every food lovers' cravings. craving of every food lover. One of the best places to go for a Newari khaja set in the locality is Palu Malta. This new establishment is located next to the famous New Road gate,
A khaja set at Palu Malta costs only Rs 200 and the taste is just spot on. Start your 500 rupees journey of exploring Basantapur by ordering their khaja set, which consists of chiura, achaar, aloo, bodi and choila, and enjoy it with a view of the gate and the bustling New Road.
Money spent: Rs 200
Ankit Khadgi/TKP
As cliche as it gets, a visit to New Road and Basantapur area is incomplete without trying bhyar-bhyare momos at one of the many restaurants there. But no momo spot comes close to the ever-so-popular Shandar Momos. The momos not only taste great but are also very reasonably priced at just Rs 100 per plate.
To reach Shandar, take the small galli popularly known as 'chor galli' thanks to the notorious pickpockets who frequent the lane. The lane is next to TipTop's alley. At the end of chor galli, you will find Shandar Momo. After getting stuffed with dumplings, if you need to rest, then there's Bhugol Park not far away. You can sit there and bask in the sun for a while.
Money spent: Rs 200+100 = Rs 300
After you are done with the momos, from Shandaar go straight to Makhan Tole. Your tummy needs rest for now. So roam around the ancient heritages and observe the rich detailing those temples have, which foreigners pay money to even have a look at it. You can even go inside the Kumari Ghar, and if you're lucky, you might get a glimpse of the Living Goddess. Just next to Kumari Ghar, opposite of Gaddhi Baithak, there are several benches, which are a great spot to people-watch, talk to people who are doing the same.
Go all Japanese at Takoyaki Solo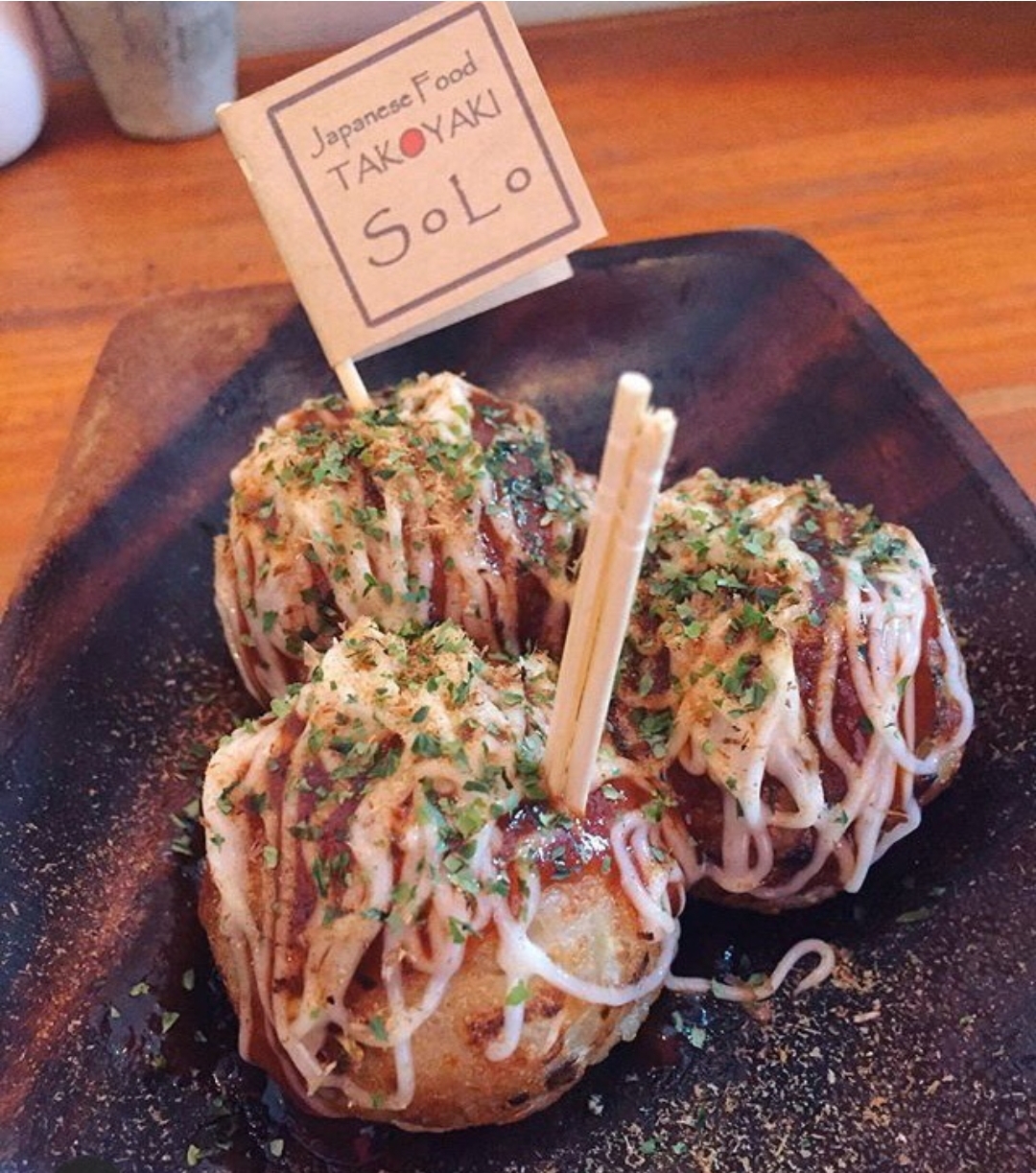 Photo Courtesy: Takoyaki Solo
One might wonder how one afford to eat Japanese dishes when you have only Rs 500 rupees to spend. But at Takoyaki Solo at Jhochhen (Freak Street), you can. The restaurant's menu features Japanese street food at very affordable prices, so try the octopus takoyaki, which costs around 100 for three pieces. The flavoursome balls will be something new for your taste buds.
Money spent: Rs 300+100= Rs 400
Rasbaari and Gulab Jamun all the way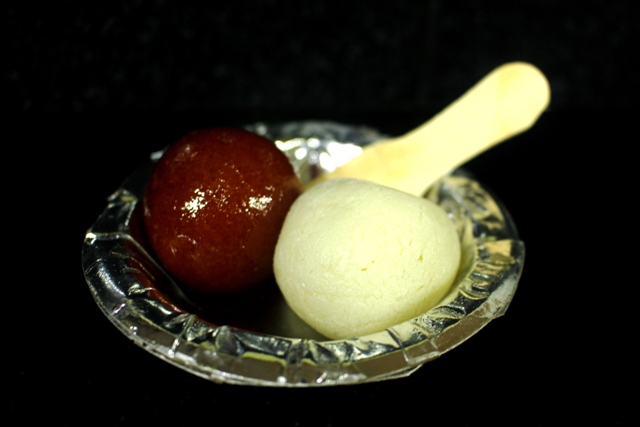 Ankit Khadgi/TKP
Your stomach might be filled with calorie-rich food, but there's always space for sweets, right? Head to the famous TipTop and order a rasabaari and gulab jamun. They only cost around Rs 35 each.
Money spent: Rs 400+70= Rs 470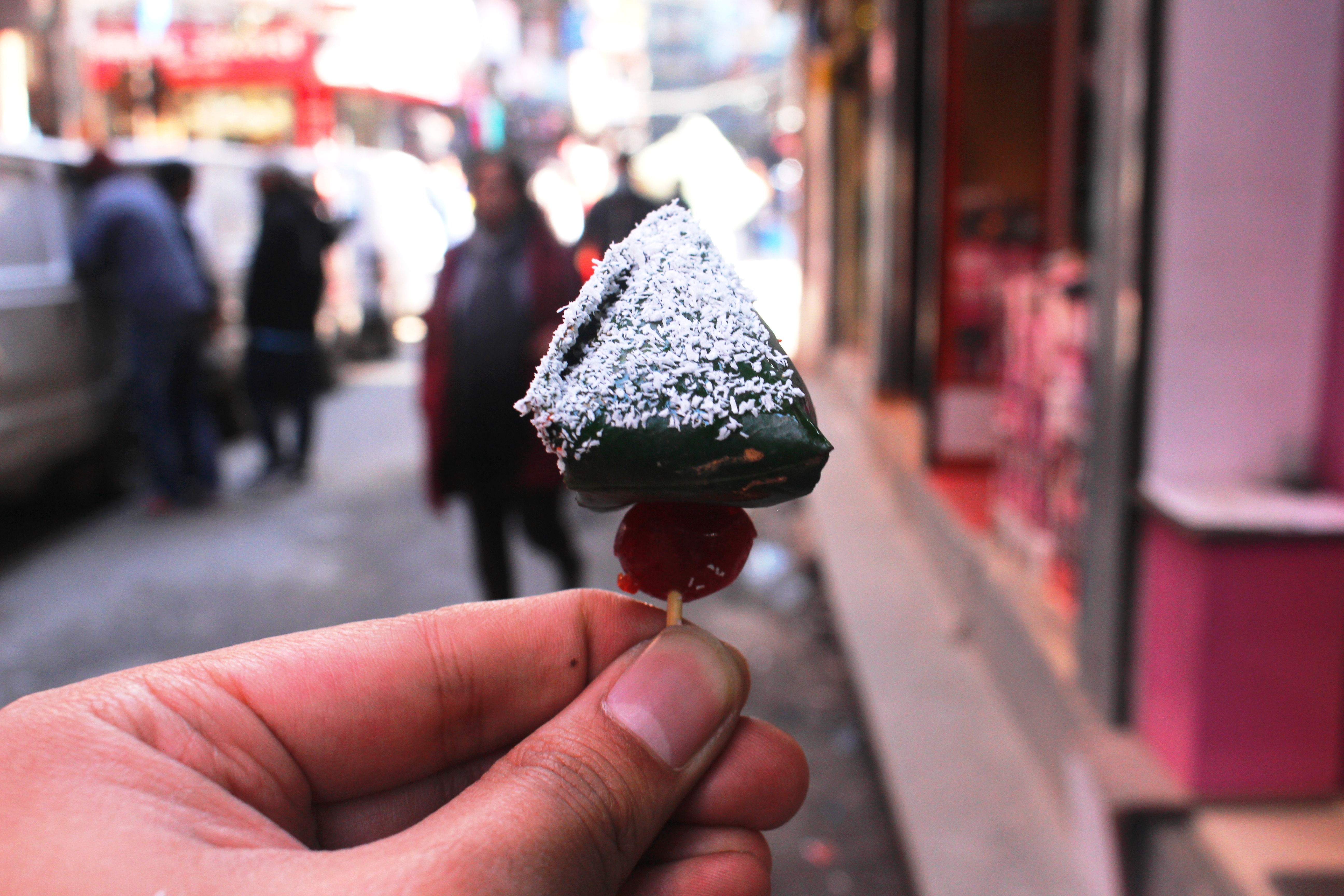 Ankit Khadgi/TKP
You don't need to go to Banaras to eat paan, because there's a famous paan shop right there near Ranjana Mall. The shop has been serving meetha paan for the past 40 years. A meetha paan, a great palate cleanser, only costs Rs 30.
Money spent: Rs 470+30= Rs 500
---
---