Nut butters are spreading all over the market
Peanut butter is not necessarily new, but the way businesses are doing things differently is.

Photo courtesy: Shake N' Bake
bookmark
Published at : November 28, 2019
Updated at : November 29, 2019 07:39
Kathmandu
Peanut butter is not a new concept to anyone in the world. It's a much-loved food some eat by the spoonful, some slather on toast, and others love when treated as a sweet and paired with chocolate. Some even like different nuts in their spreads.

It's not new to Nepal either, nor is it particularly ground-breaking. It's spread on bread, and it's made of nuts. But, that hasn't stopped a few businesses from capitalising on the fact it's finding cultish fame as a health food, as people are becoming a little more discerning in their food choices.
The Nepali market seems to be joining the craze, witnessing an increasingly diverse range of nut butters popping onto shelves. Ranging from the standard peanut butter to pumpkin seed butter and variations like hazelnut and almond, there's plenty of choice compared to the mass-produced and additive-laden butters of yesteryear. Now, there seem to be more and more businesses blitzing the nut butter market.
Perhaps the first to make small-batch peanut butter in Nepal was Pratibha Shrestha, who runs Shake and Bake. Shrestha was more recently followed by a couple of other brands, such as Sanchai, Rays and Nuts, and Vegan Dairy, among others.
Shrestha believes she was probably the first to provide an alternative to the mass-produced products on the market. Shrestha started selling her peanut butter following encouragement from family and friends. She never really intended on selling it to people, and admits she was hesitant to get into it.
"I never imagined or thought that I would make it for others. My husband came up with the idea of selling it," said Shrestha.
She first started selling her peanut butters in European Bakery in Baluwatar and Jhamsikhel's Nina and Hager. Since then, she has started selling her products at Le Sherpa Farmer's Market too. While the motivation for making the product was simply because she enjoyed it, it struck a chord with people.
"It was a big hit," said Shrestha. "People loved my product—especially knowing that it was homemade, and it was made from scratch."
Shrestha started the business only two years ago but the flavour combinations she made—which now total at 15—have set the course for others. Over the past six months or so, however, she has been unable to sell her product because she's been busy with other things, she hopes to get back onto the grind soon.
Shrestha's current flavours include a swathe of different added ingredients, such as espresso, honey, blackcurrant, various forms of chocolate, and other nuts. Following a similar formula, Rays and Nuts is also coming out with its own novel varieties.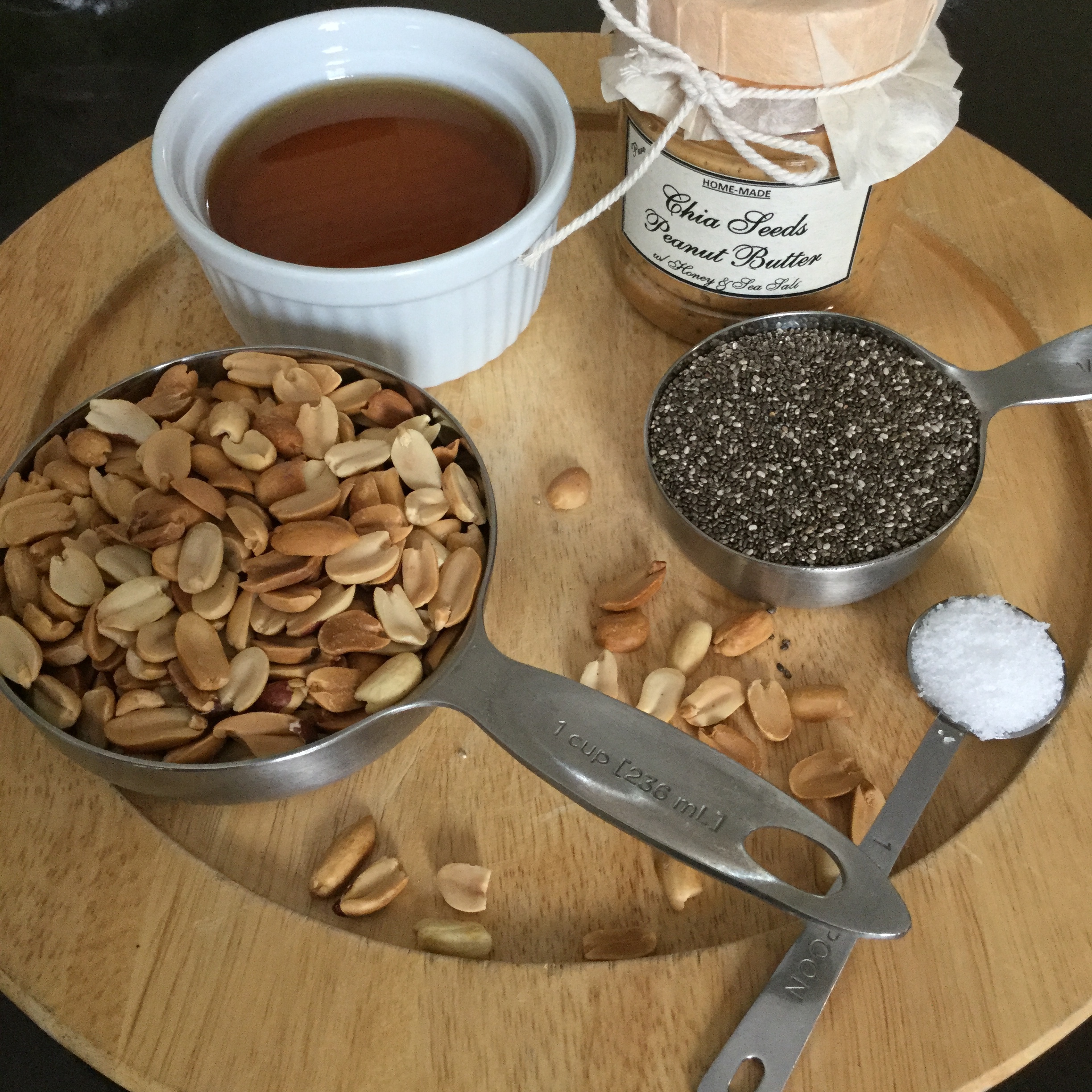 Photo courtesy: Shake N' Bake
Started and run by Shristi Rana, it has a battery of nut butters in its collection. Like Shrestha, it has an espresso infused peanut butter, a chocolaty variation, and a vanilla-cinnamon almond butter too. More recently, the company released two cashew butters—one flavoured with coconut and the other with moringa—and a ginger almond butter.
Having started her business in August 2019, Rana believed there was a demand for the product, especially considering there was not much in the way of choice. Plus, what was on the market was not particularly to her taste.
"I used to make it for myself, about one or two years ago," said Rana. "But my friends were telling me that the ones I was making were better than those available in the market."
Rana has found the brunt of her customers are health-conscious "clean eaters" or gym frequenters, such as herself. "There are plenty of people like us, who want to get healthy butters, but there's never been much available," said Rana. Likewise, the butters have proven popular among vegan crowds.
Vegan Dairy is another that has its own butters, although it doesn't make peanut butter. Instead, the company has pumpkin seed butter, a chocolate-hazelnut Nutella alternative and a butter made of almonds.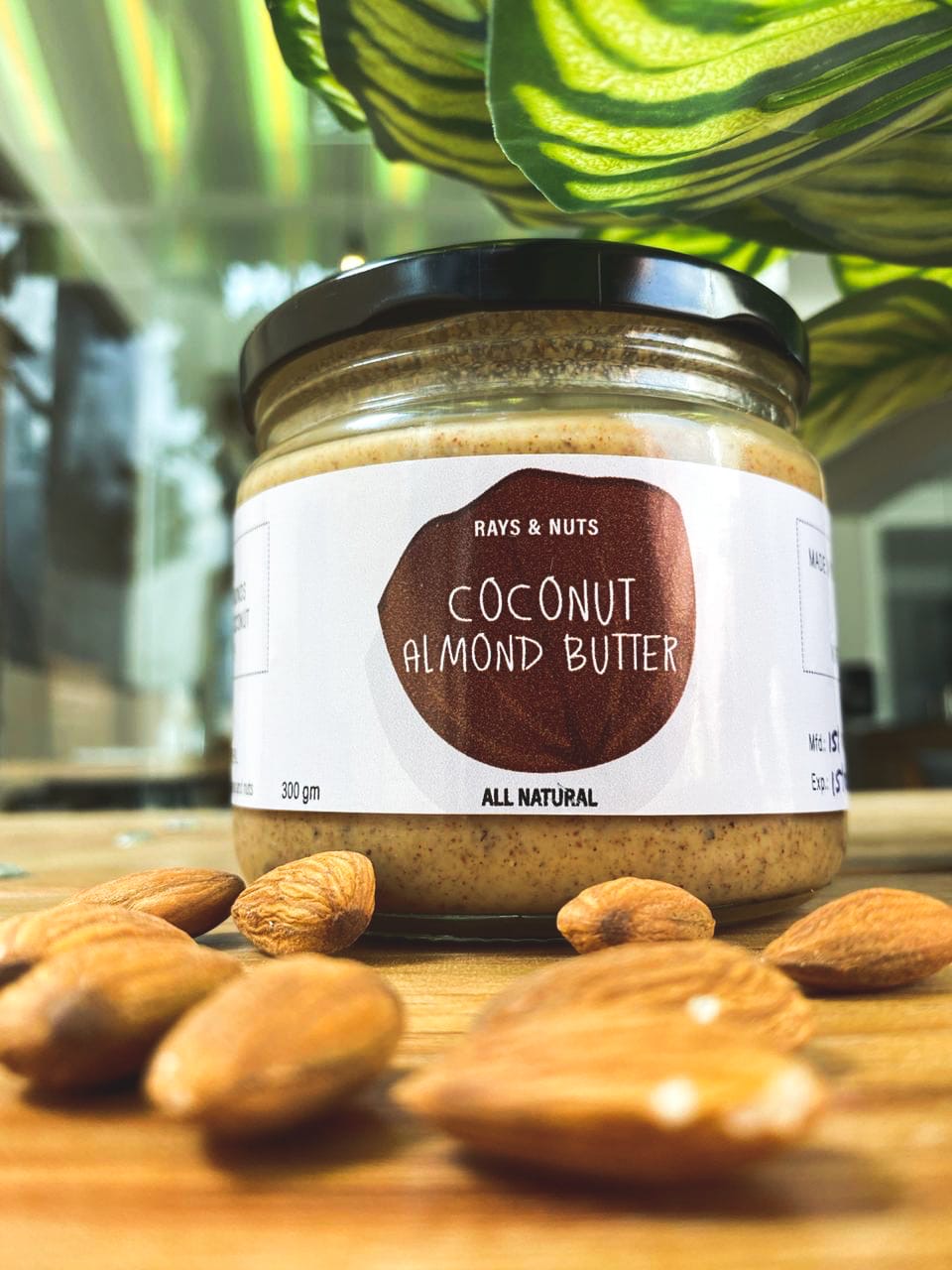 Co-founder Kajol Jain believed the growing prevalence of products like hers was partly thanks to outside exposure to food trends.
"I think now, because of the faster speed of life, everyone needs easy breakfasts and snacks. That's one of the main reasons," said Jain. "And previously, it wasn't really introduced to us."
While Jain's products are predominantly focused on dairy replacements for vegans, she does see plenty of scope for those in the business, especially given the health benefits and apparent lack of environmentally detrimental ingredients, such as palm oil.
Providing a simpler product, sustainably
Rana's Rays and Nuts brand is attempting to keep its product as local as possible, but has to supplement its sporadic Nepal-grown supply with imported nuts. Likewise, Vegan Dairy uses local importers for its products.
But when it comes to peanuts, many seem to source their peanuts locally to sustain local business and reduce carbon footprint. Sanchai is one brand that exclusively makes its product with peanuts farmed in Khotang, while Shake and Bake's Shrestha has come to believe in the importance of supporting local businesses and farmers. Shrestha exclusively uses Nepali peanuts for her butters, but started using lots of imported products—some of which came with friends or family returning from overseas.
"It was because I'm very particular about my stuff. But later, I realised it was very important to support the local market. That's when I started buying my stuff here," said Shrestha.
Rays and Nuts' Rana follows a similar ethos, but can only source her raw ingredients when it's the right time of year.
"I'm trying to source it as locally as possible, as much as I can," said Rana. "As soon as the nut season starts here, I will, but local farmers are not able to provide it at all times. I really want it to be local."
---
---